East Africa is a region that begins in Tanzania in the south and extends north through the great grasslands and scrub forest of the savannas of Kenya and Uganda and then across the highlands of Ethiopia, including the Great Rift Valley.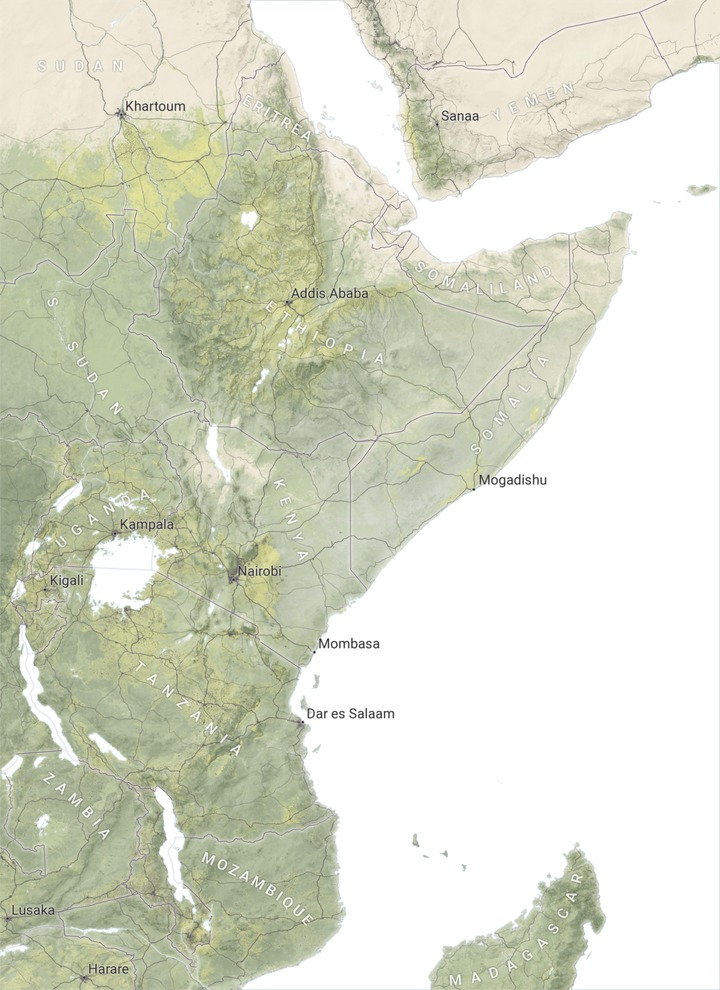 The region also comprises the countries of Somalia, Djibouti, and Eritrea, which are located in the African Transition Zone between North Africa and Subsahran Africa. Rwanda and Burundi are physically in East Africa but are covered in the lesson about Central Africa because of their border activities with the Congo. The world's second-largest lake by surface area is Lake Victoria, which borders Uganda, Tanzania, and Kenya.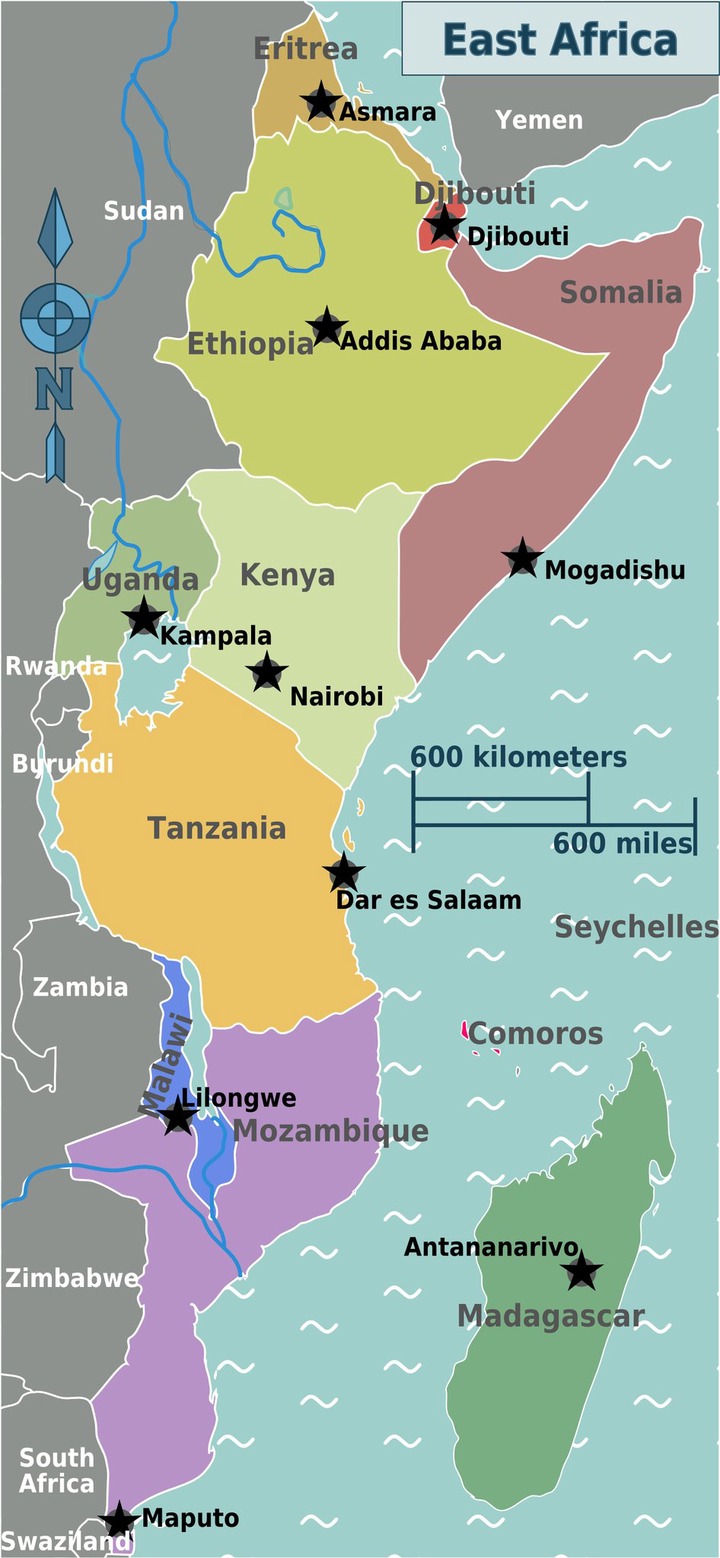 At the moment, Tanzanian Mohammed Dewji, with an estimated new worth of $1.6 billion, is the wealthiest man in East Africa. As a vibrant business tycoon, Mohammed Dewji happens to be the reputable owner of METL (Mohammed Enterprises Tanzania Limited). Significantly, METL has business operations which span across transportation, agriculture, textile making and real estate.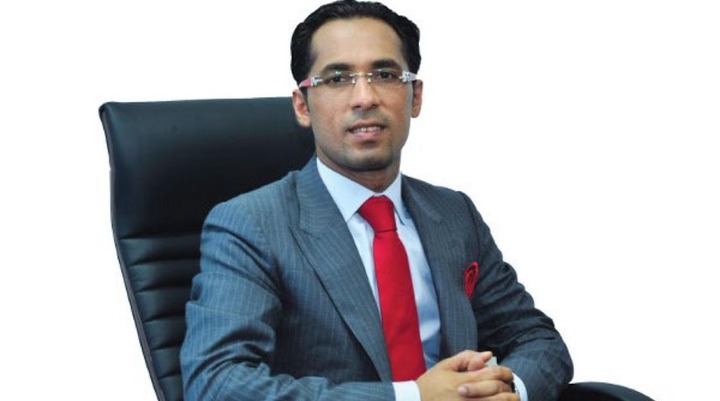 Mohammed Dewji has built his family business from a $26m trading and distribution company importing goods into Tanzania into a manufacturer of multiple products and one of Africa's few companies with revenues of over $1bn.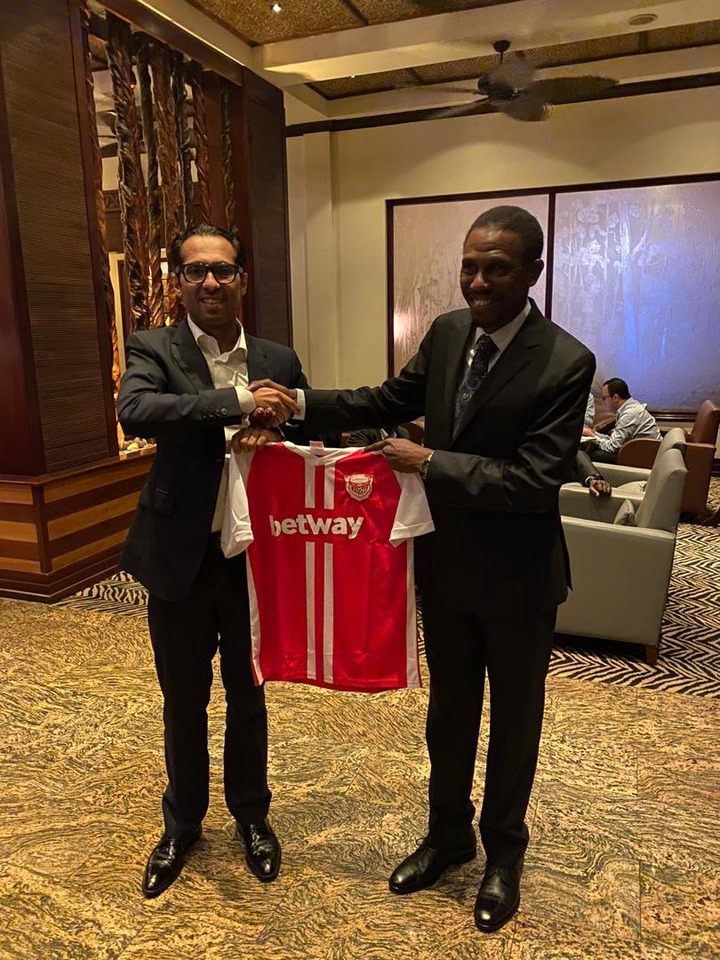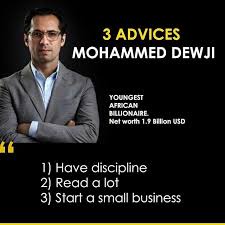 He acknowledges the head start he received from being born a Dewji. The family business was very successful, essentially a trading house buying and selling soft commodities and finished products from tomato paste and bubble gum to tractors and motorcycles. The family was well off and Dewji was afforded the best schooling before going to Georgetown University.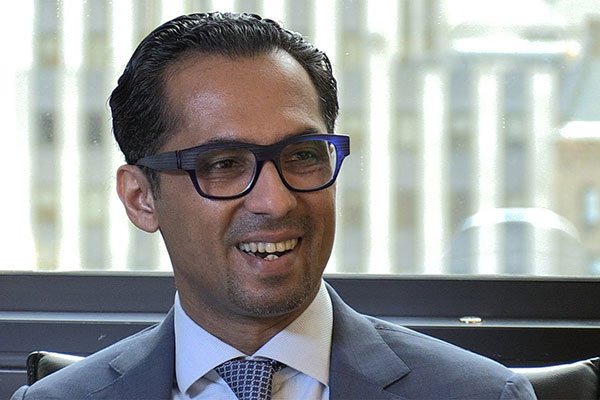 Mohammed received his primary education in Arusha at the Arusha Primary School and finished his secondary education from the International School of Tanganyika (IST) in Dar Es Salam. In 1992 his parents decided to send him to America for his High School years and he was admitted to the Saddle Brooke High School in New Jersey.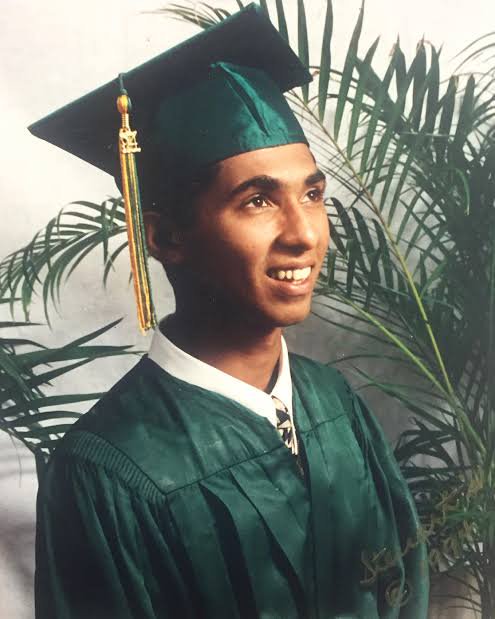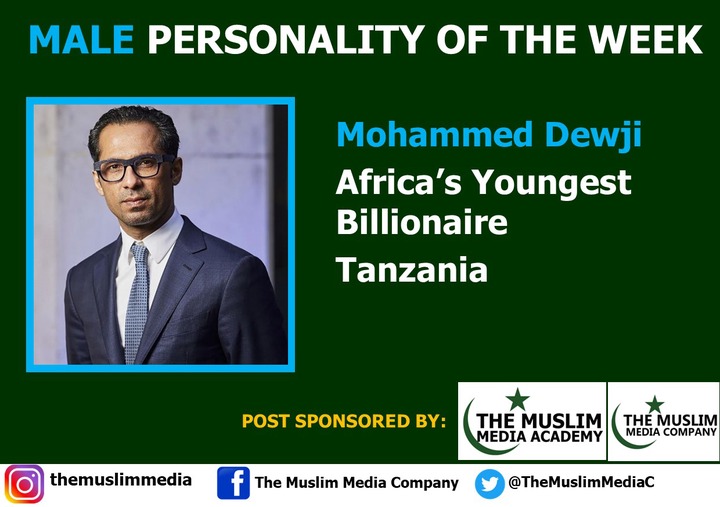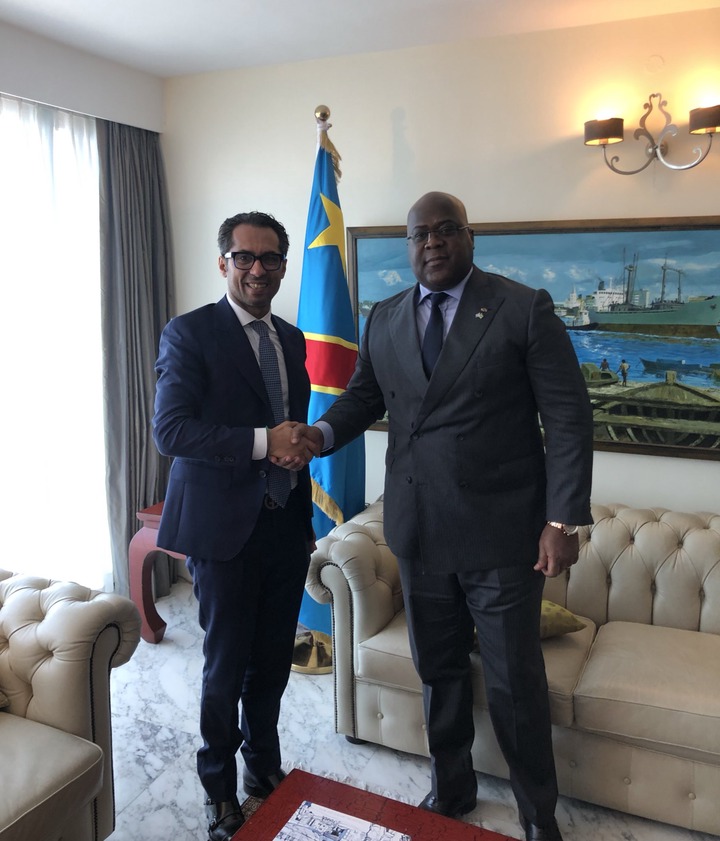 It was at High School that Mohammed first started exhibiting signs of leadership by becoming the School President. Being a Tanzanian and holding such position in a foreign land made his family very proud. He was also voted as the Most Accomplished student at the time and it is notable to mention here that his school mate Jeniffer Capriati a very famous U.S tennis player won the same vote in the women's section.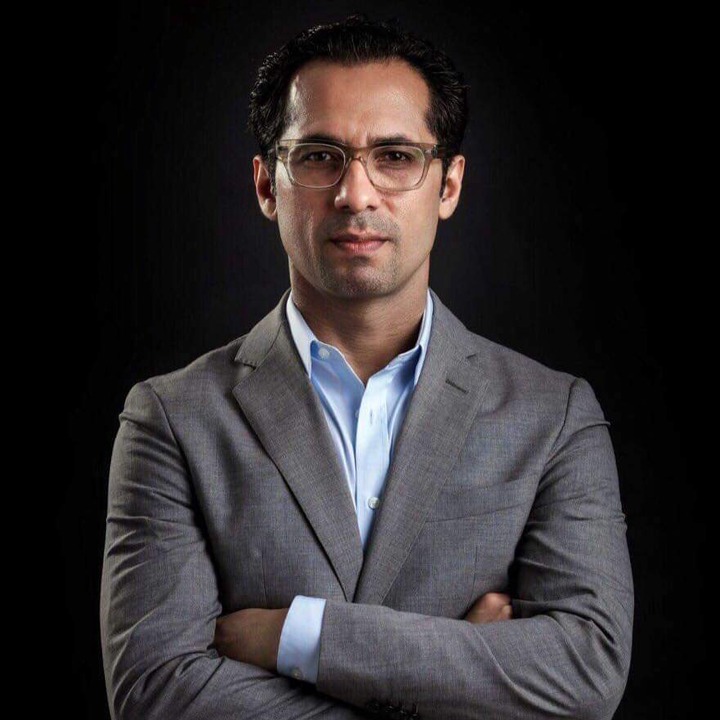 After finishing his high school studies Mohammed continued with his university education in USA and joined one of the renowned university, Georgetown University in Washington D.C majoring in International Business and Finance and taking Theology as a minor subject.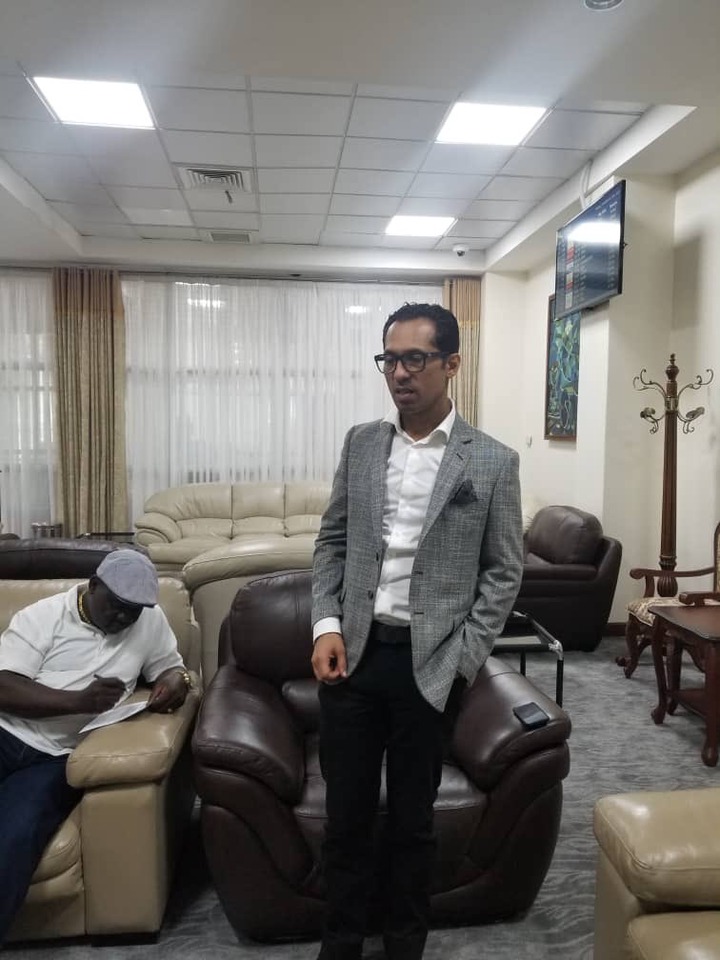 Georgetown University is famous for its good education. Notable alumni of the University include 42nd U.S President Bill Clinton, Philippines president Gloria Arroyo, Jordan's King Abdullah and NBA players like Allen Iverson and Patrick Ewing.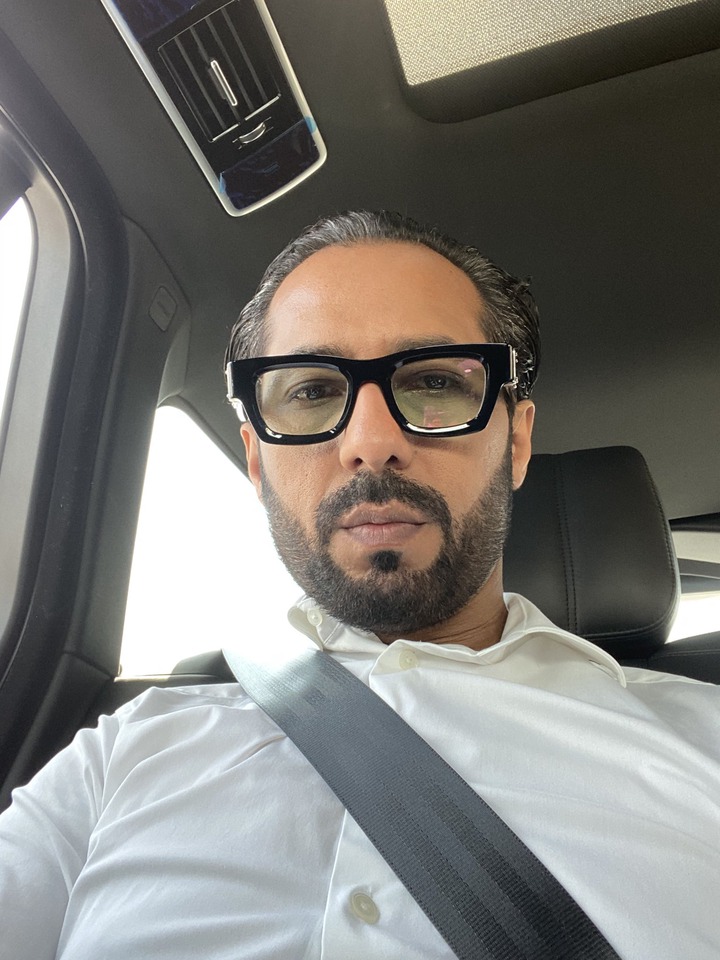 During his time at Georgetown, Mohammed started to analyze his life. He was trying to balance the Western way of life with his native African way of living. He thought that much more could be done for his countrymen through some very basic changes and way of running things. He started to focus and prioritize what he wanted to gain from his education and experience in America. After Graduation in 1998, Mohammed headed straight back to Tanzania and joined the family business. He became Chief Financial Controller (CFO) at Mohammed Enterprises Tanzania Limited (METL).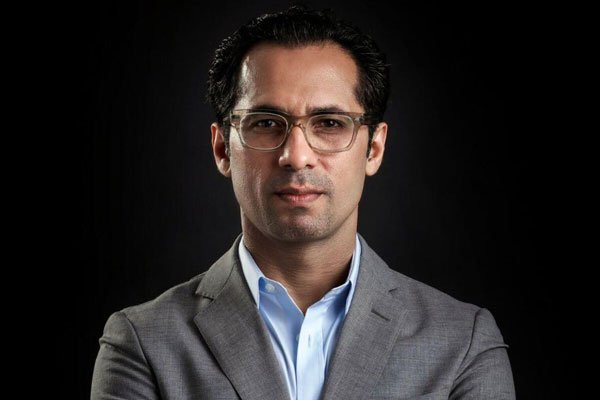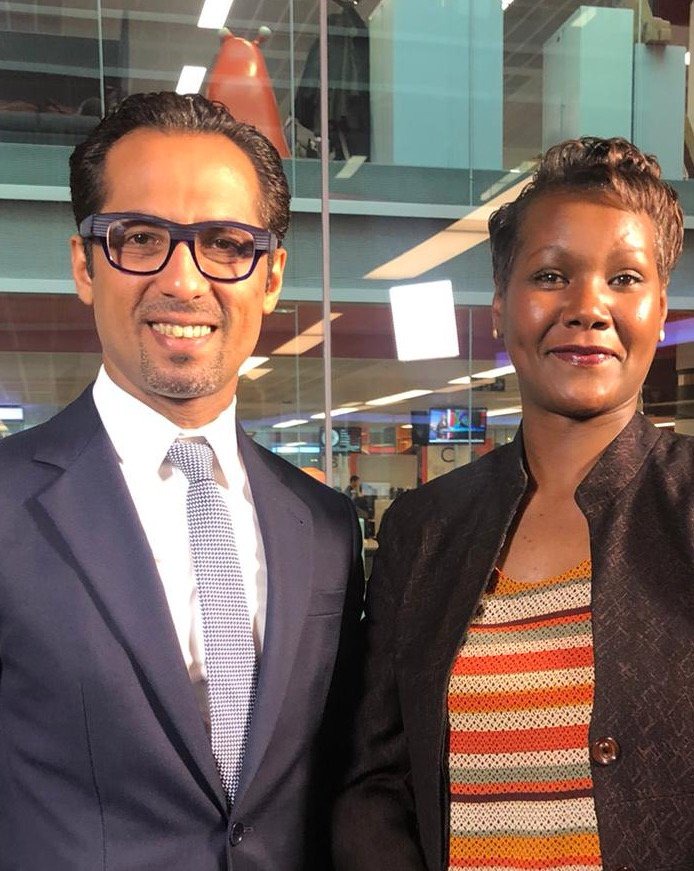 On returning to Tanzania he served as an MP, although that chapter has long closed and he does not foresee a return to politics any time soon. However, Dewji still has strong political views and is a passionate patriot. Tanzania has often been criticised for being slow at adopting regional integration and opening up its markets. This is something Dewji acknowledges but an approach he is also quick to defend.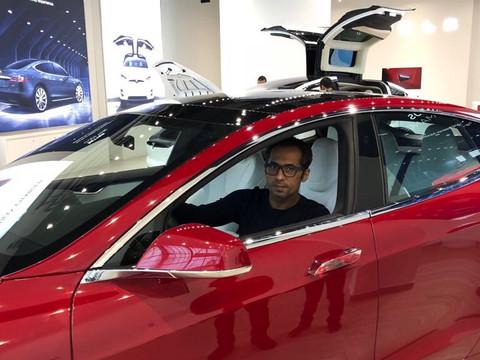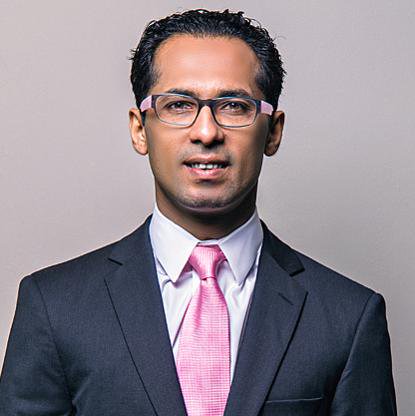 In 2001 Mohammed decided to marry his childhood sweetheart Saira whom he knew since his school years at the International School of Tanganyika (IST). Mohammed and Saira are blessed with three beautiful children Nyla, Abbas and Mahdi. The entire family resides together in Dar es Salaam, Tanzania.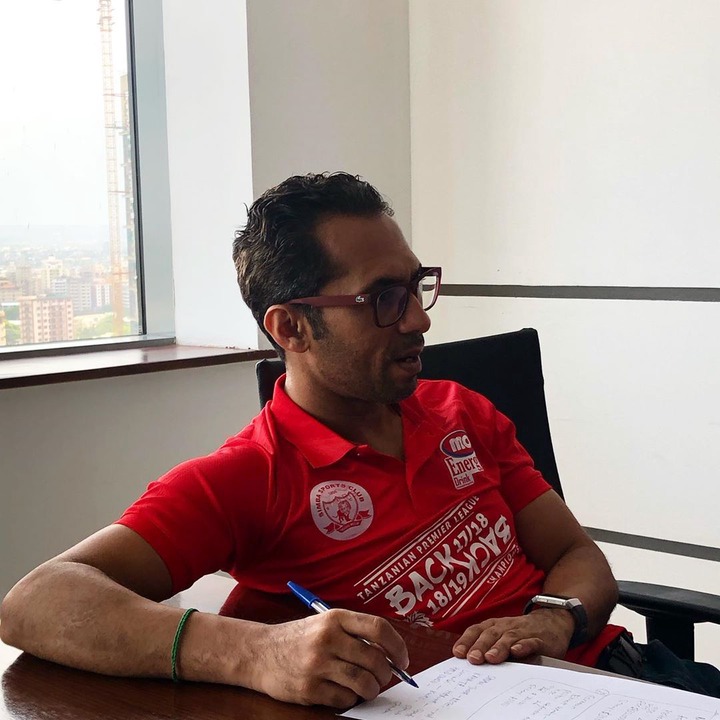 2.
Central Africa, Mohammed Mo (Sudan)
Central Africa is a subregion of the African continent comprising various countries according to different definitions. Angola, Burundi, Cameroon , the Central African Republic, Chad, the Democratic Republic of the Congo, the Republic of the Congo , Equatorial Guinea, Gabon, Rwanda , and São Tomé and Príncipe are members of the Economic Community of Central African States (ECCAS). Six of those states (Cameroon, the Central African Republic, Chad, the Republic of the Congo, Equatorial Guinea, and Gabon) are also members of the Economic and Monetary Community of Central Africa (CEMAC) and share a common currency, the Central African CFA franc.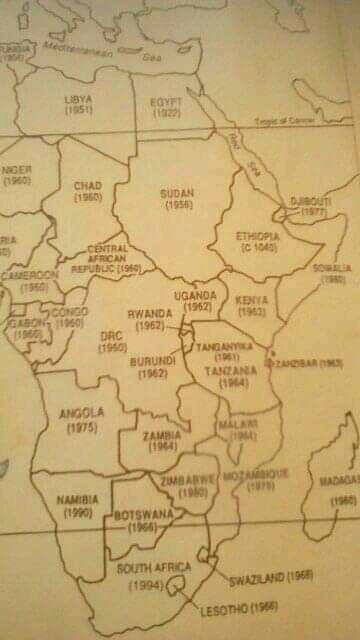 The current richest man in Central Africa region is Mohammed Mo.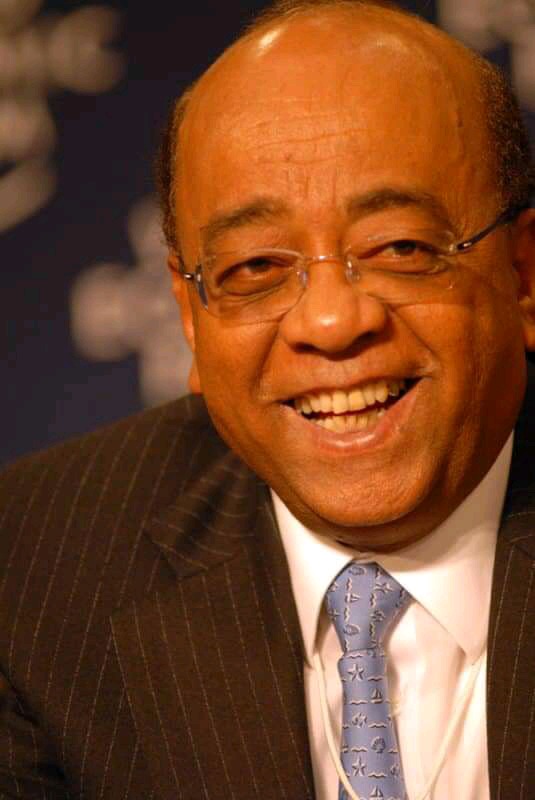 Mohammed "Mo" Ibrahim, born 3 May 1946, is a Sudanese billionaire businessman. He worked for several telecommunications companies, before founding Celtel, which when sold had over 24 million mobile phone subscribers in 14 African countries. After selling Celtel in 2005 for $3.4 billion, he set up the Mo Ibrahim Foundation to encourage better governance in Africa, as well as creating the Mo Ibrahim Index, to evaluate nations' performance. He is also a member of the Africa regional advisory board of London Business School .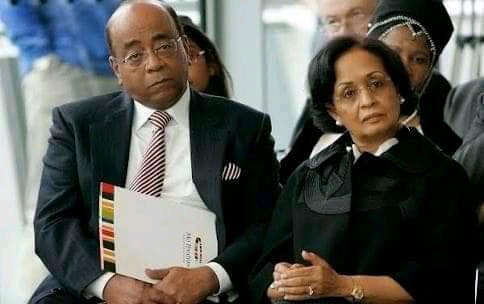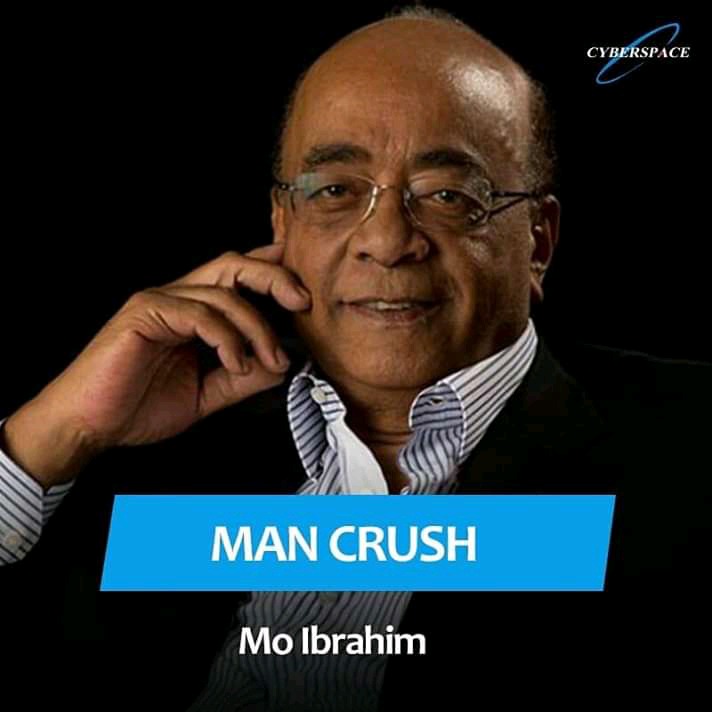 In 2007 he initiated the Mo Ibrahim Prize for Achievement in African Leadership , which awards a $5 million initial payment, and a $200,000 annual payment for life to African heads of state who deliver security, health, education and economic development to their constituents and democratically transfer power to their successors. Ibrahim has pledged to give at least half of his wealth to charity by joining The Giving Pledge.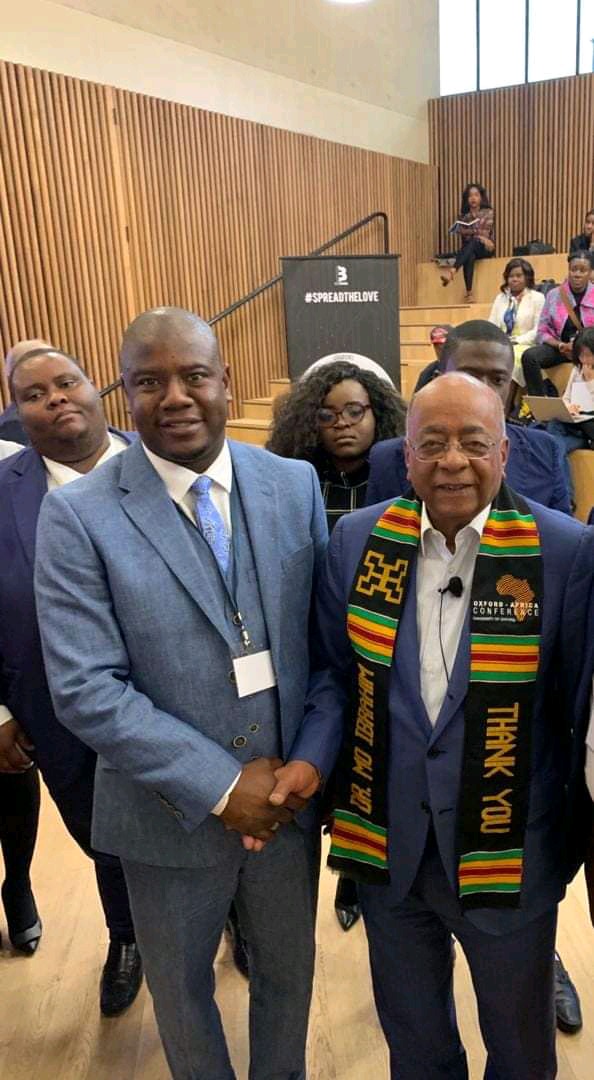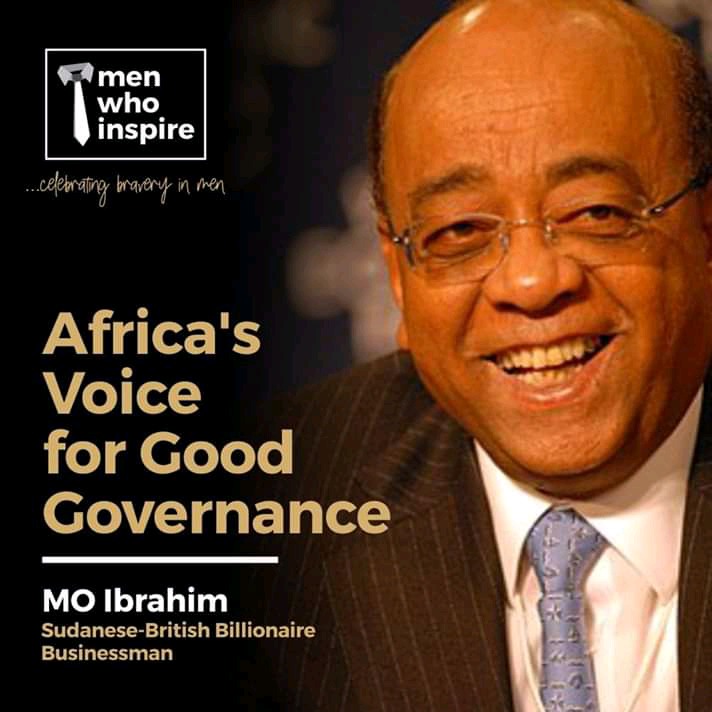 According to the Forbes 2011 Billionaire List, Mo Ibrahim is the 692nd richest person in the world.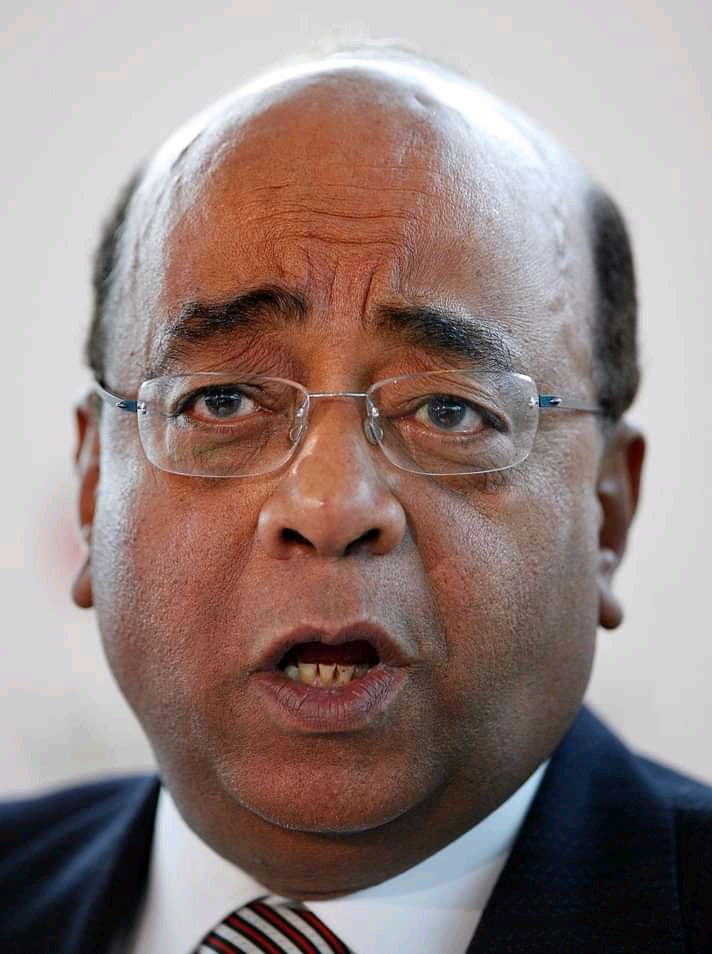 Mo Ibrahim was also selected for the TIME "Top 100" list in 2008 and was ranked first in the annual Powerlist of influential Black Britons.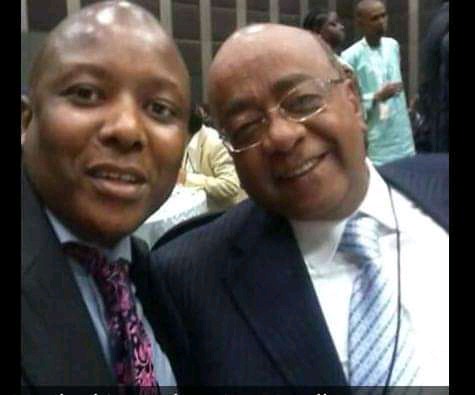 Mohammed Mo Ibrahim is currently the richest person in Sudan with a net worth of $1.8 billion.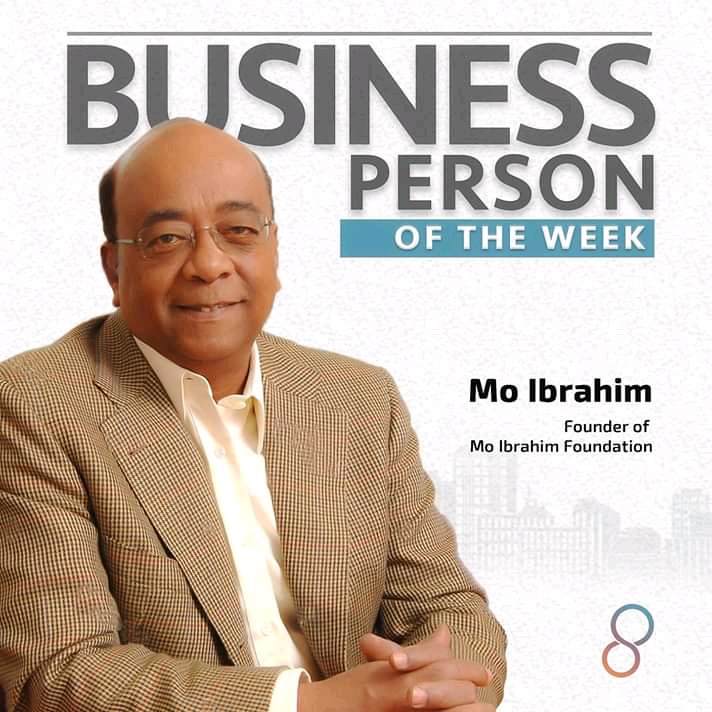 3.
North Africa,
Nassef Sawiris (Egypt)
North Africa is a region of Africa comprising the modern countries of Morocco, Algeria, Tunisia, and Libya.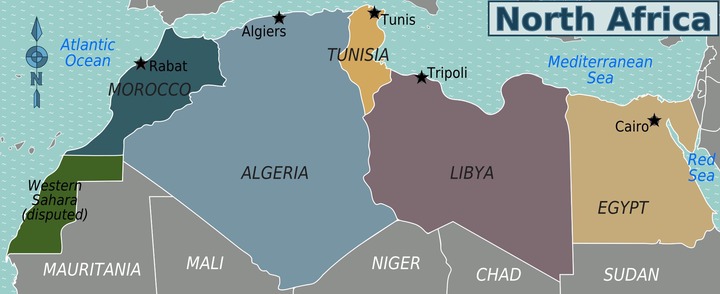 The current richest man in North Africa is Nassef Sawiris.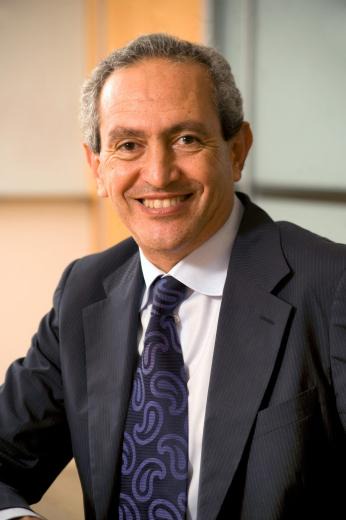 Nassef Sawiris is an Egyptian businessman who has a net worth of $6.1 billion dollars.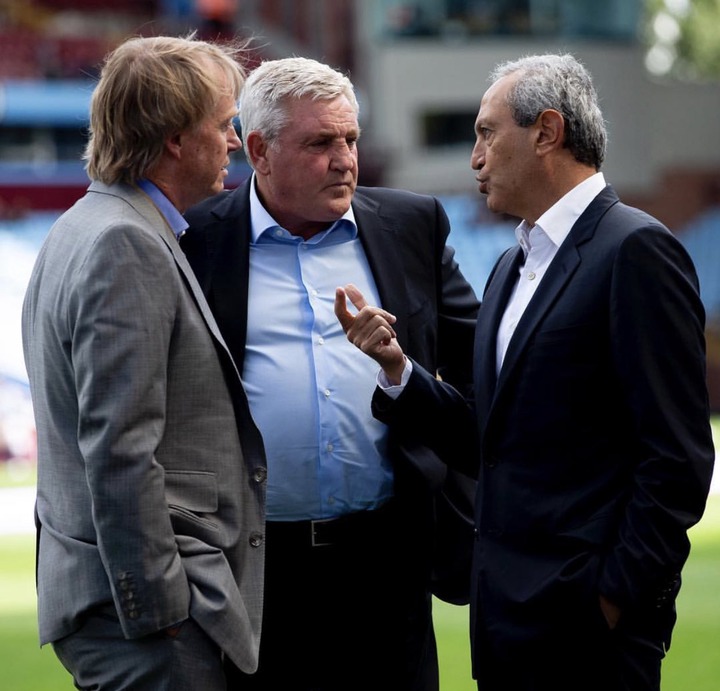 Born in Egypt, Nassef Sawiris currently resides in Cairo, and serves as CEO of Orascom Construction Industries. He graduated from the German International School of Cairo, and then went on to the University of Chicago, where he earned his Bachelor's in Economics in the early 80s.
His father founded Orascom, and Nassef Sawiris began serving as Head of Construction in the early 90s.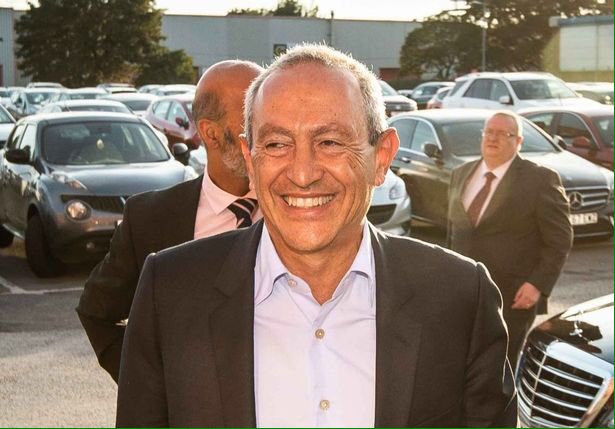 He took over as CEO in 1998. Orascom is the most valuable publicly traded company in Egypt, and also has large holdings in the United States and Brazil. In addition to his work at Orascom, Nassef Sawiris also serves as a Director of the Dubai International Financial Exchange, President of the Egyptian Cement Company, and is a member of the American Chamber of Commerce, the German-Arab Chamber of Industry and Commerce, and the Business Secretariat of the Egyptian National Democratic Party.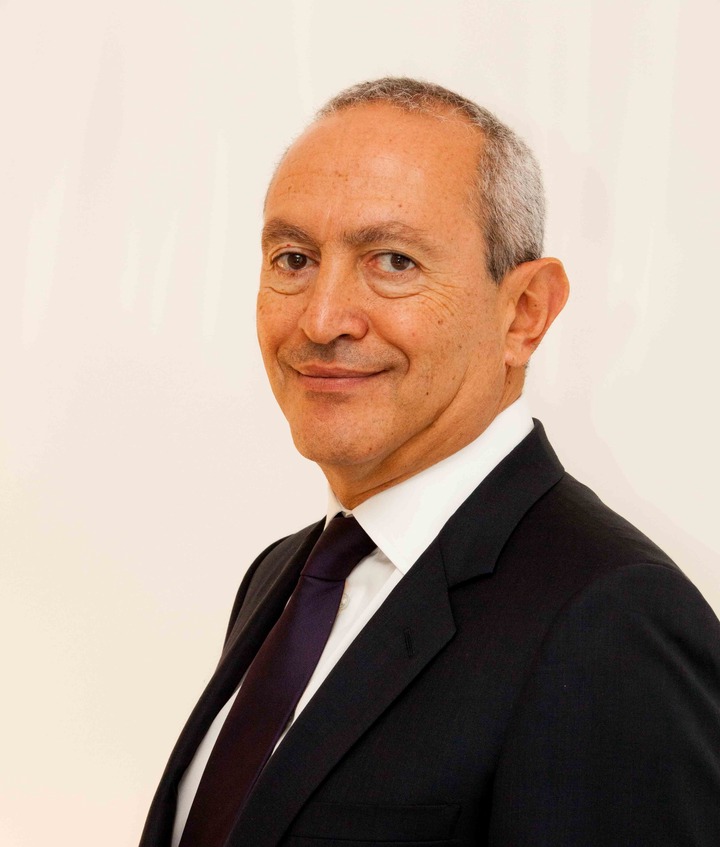 4.
West Africa, Aliko Dangote (Nigeria)
West Africa is the western region of Africa. In the north the region is bounded by the Sahel, and in the south and west by the Atlantic Ocean.The most densely populated area of Africa, it is many ways both the continent's most difficult place for travel and potentially its most rewarding.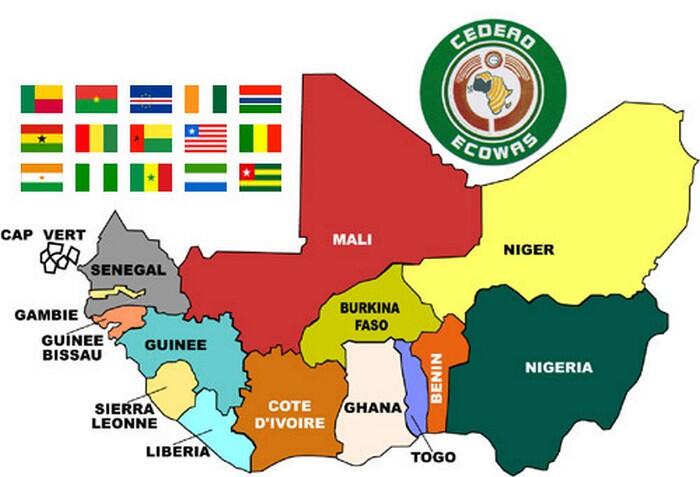 The current richest person in West Africa is Aliko Dangote.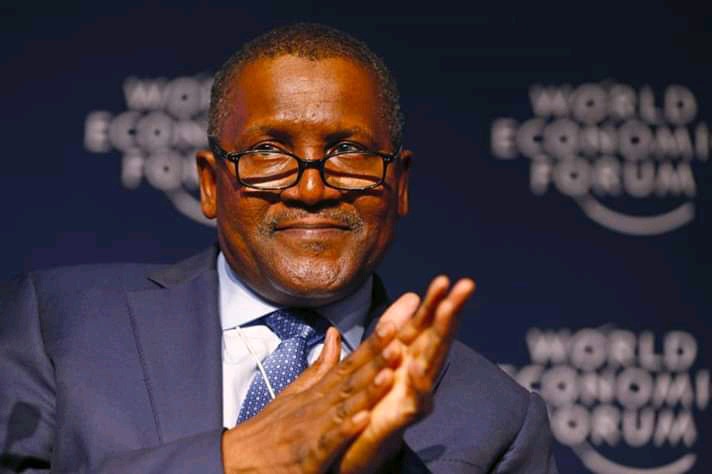 Alhaji Aliko Dangote was born on the 15th of April in Kano State, Nigeria, to Muslim parents, Mariya Sanusi Dantata and Mohammed Dangote. Aliko is a Business Studies graduate from Al-Azahar University, Cairo, Egypt. He is the owner and president of the Dangote Group, which has operations in Nigeria and several other countries in Africa, including Benin, Cameroon, Ghana, South Africa and Zambia. A wealthy supporter of erstwhile President Olusegun Obasanjo and the ruling People's Democratic Party (PDP). He is the wealthiest person in Africa , and the richest Black person in the world with an estimated net worth of US$ 13.5 billion.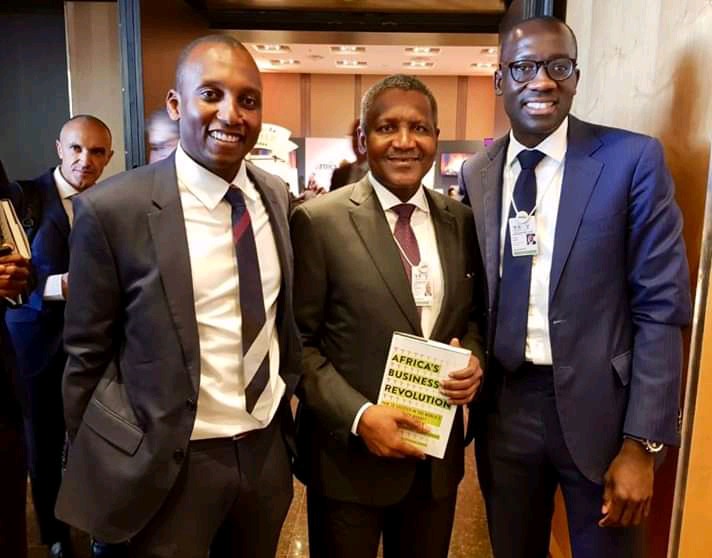 Aliko Dangote first ventured into business in 1977 at the age of 21 years. He started with a small capital given to him by his grandfather, Alhaji Sanusi Dantata. He was involved in trading in local commodities and building materials. Around June 1977, he moved into Lagos and continued trade in cement and commodities.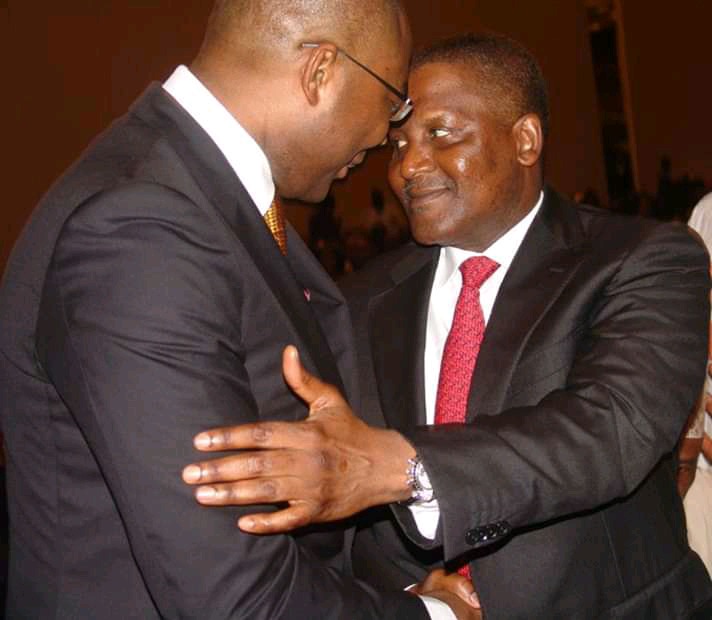 Aliko Dangote's business started to experience tremendous success and increase. This encouraged him to incorporate two companies in 1981. These and more companies to follow have developed into the Dangote Group.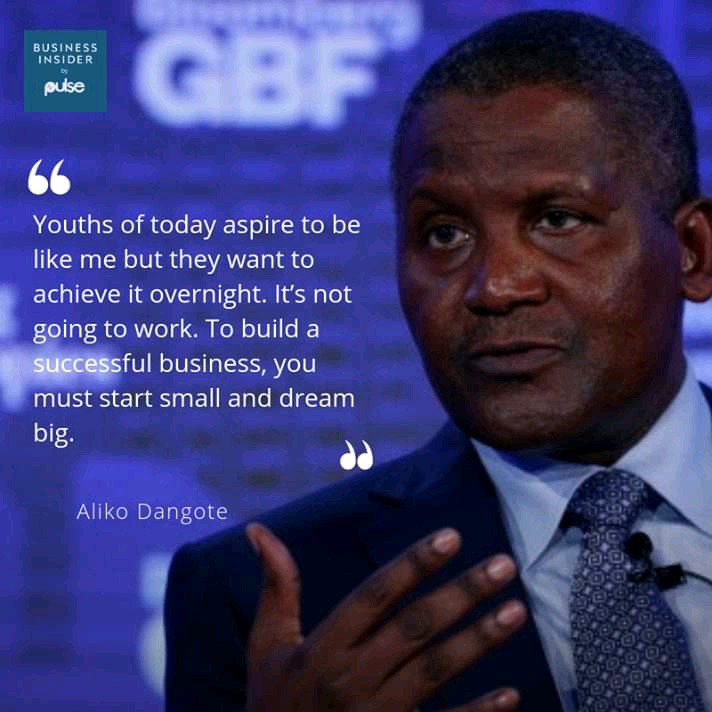 Dangote Group has its headquarters in the bursting metropolis of Lagos State, Nigeria in West Africa. The Group has earned an honest reputation for quality goods and services, cost leadership and efficiency of human resources.
The Group is a very diverse conglomerate with very good revenue. Dangote Textiles and The Nigeria Textile Mills, which it recently acquired, produce over 120 000 meters of finished textiles on a daily basis. The Group has a ginnery in Kankawa, Katsina Statewith a capacity of 30 000 MT of seeded cotton annually.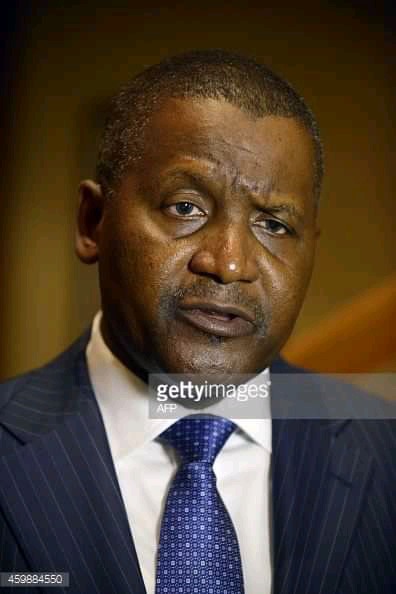 The sugar refinery at Apapa port, Lagos is the largest in Africa and in size the third largest worldwide with an annual capacity of 700,000 tonnes of refined sugar annually. It also has another 100,000 tonne-capacity sugar mill at Hadeja in Jigawa State.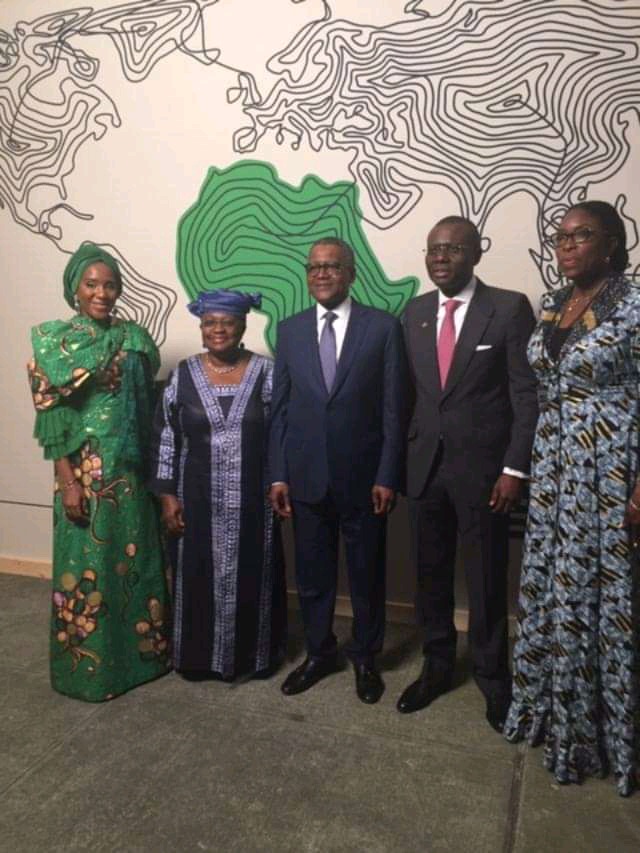 Besides having significant investment in the National Salt Company of Nigeria at Ota, Ogun State, the group has salt factories at Apapa as well as Calabar, a polypropylene bagging factory which produces essential bags for its products, over 600 trailers for effective distribution network and goods meant for export can also successfully be transported to the respective ports.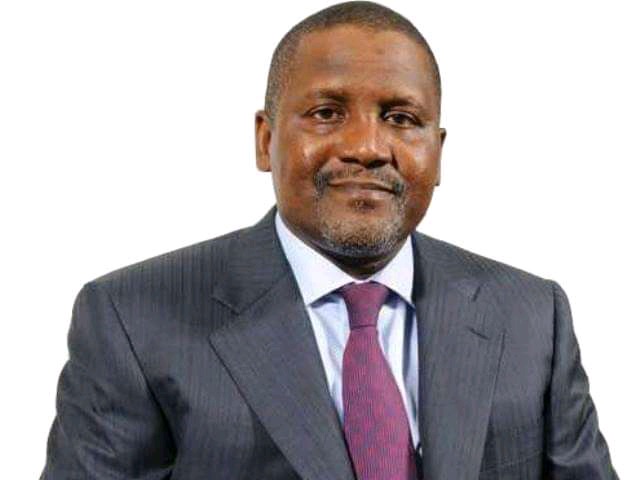 A vehicle leasing unit with over 100 fully air-conditioned commuter buses, is also part of the Dangote Group. It is also into real estate with luxury flats and high rise complexes in Ikoyi, Victoria Island, Abuja and Kano. Dangote Foundation is the philanthropic arm of the group where yearly he spends millions for worthy causes such as contributions to educational and healthcare institutions, sinking of boreholes and giving of scholarships.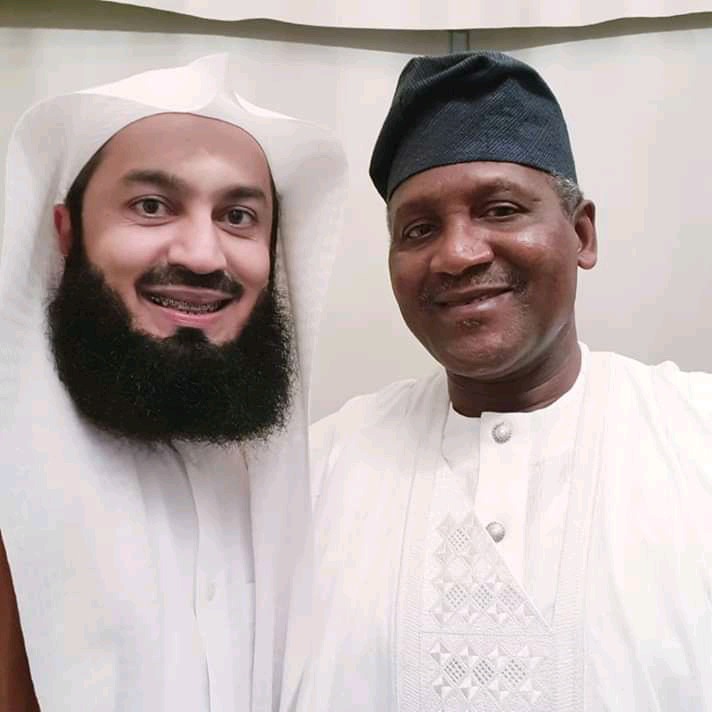 The Dangote Group has nationwide staff strength of 12,000 but on completion of on-going projects, it is expected to hit 22,000. Alhaji Aliko Dangote's business success may be influenced by various factors. He seems to be broad-minded. Unlike some people, his Personal Assistant is Yoruba while his Head of Corporate Affairs is a Christian from Delta State.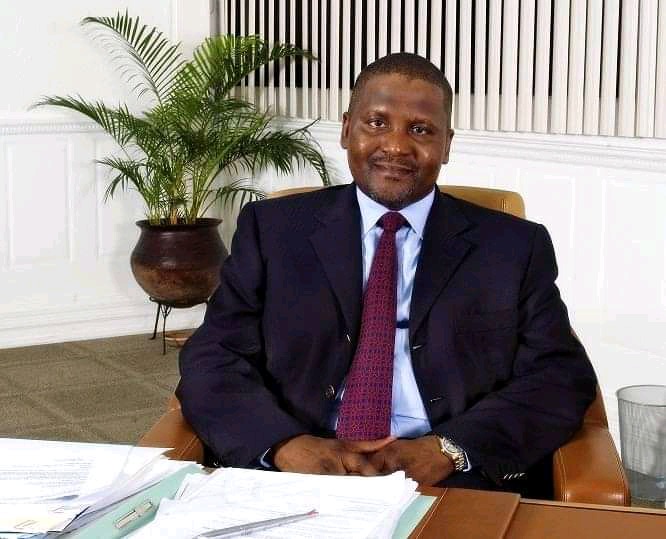 As a self-employed person, with minimum basic education, he proves that business success is usually through strength of mind, honesty and perseverance; and not necessarily by obtaining Harvard-Oxford certificates or First-Class academic qualification. His managerial skills surely are the envy of economic professors.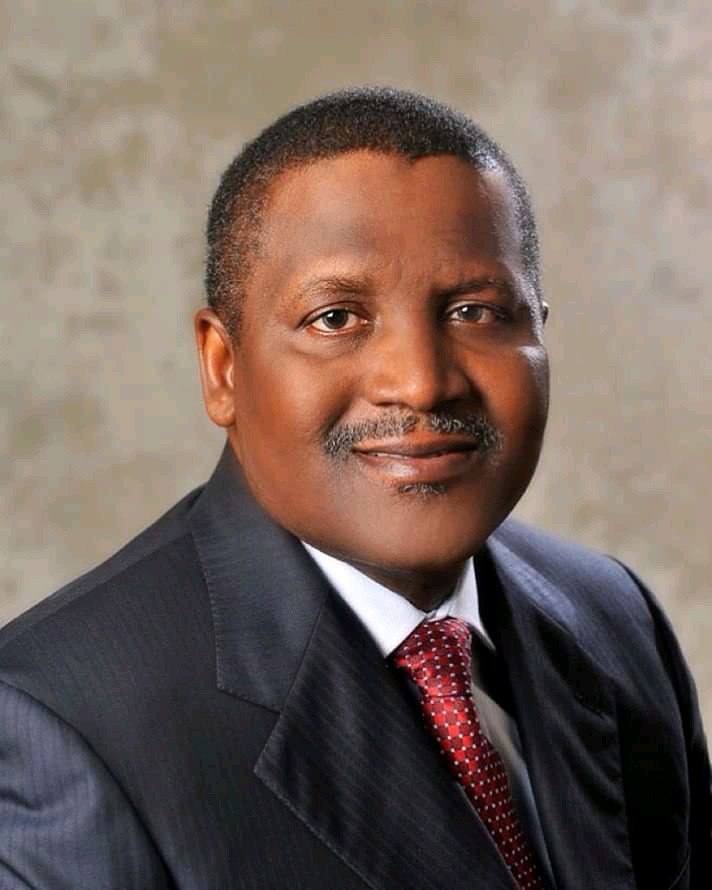 Instead of stashing his funds in foreign accounts, a typical feature of fraudulent front and public office looters, Dangote invests wisely in the productive sector of the Nigerian economy.To deny that Dangote doesn't have monopoly over a few of the commodities in the Nigerian market is to deny the obvious.
Dangote had a prominent role in the funding of Olusegun Obasanjo's re-election bid in 2003, to which he gave over N200 million (US$2 Million). He contributed N50 million (US$500 Thousand) to the National Mosque under the aegis of "Friends of Obasanjo and Atiku". He contributed N200 million to the Presidential Library. These highly controversial gifts to members of the ruling PDP party have generated significant concerns despite highly publicized anti-corruption drives during Obasanjo's second term.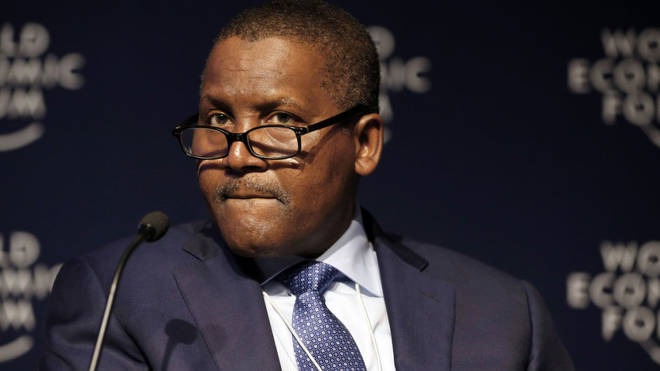 Dangote reportedly added $9.2 billion to his personal wealth in 2013, according to the Bloomberg Index, making him the thirtieth-richest person in the world at the time, in addition to being the richest person in Africa.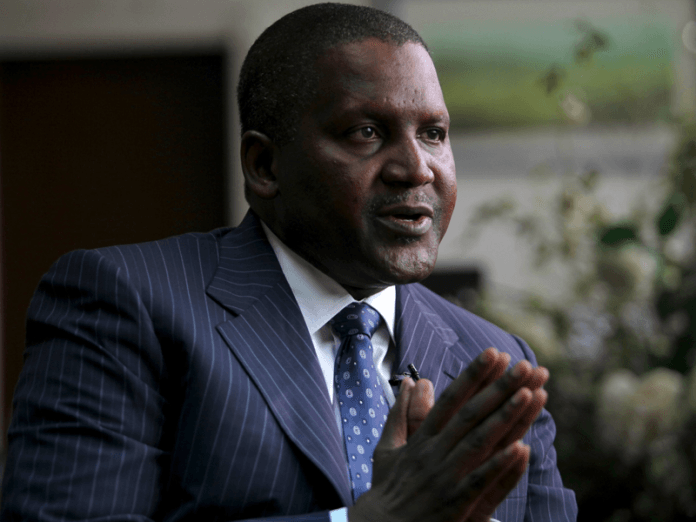 In 2014, the Nigerian government said Dangote had donated 150 million naira (US$750,000) to halt the spread of Ebola. In March 2020, he donated 200 million naira (US$500,000) towards the fight against the spread of COVID-19 in Nigeria.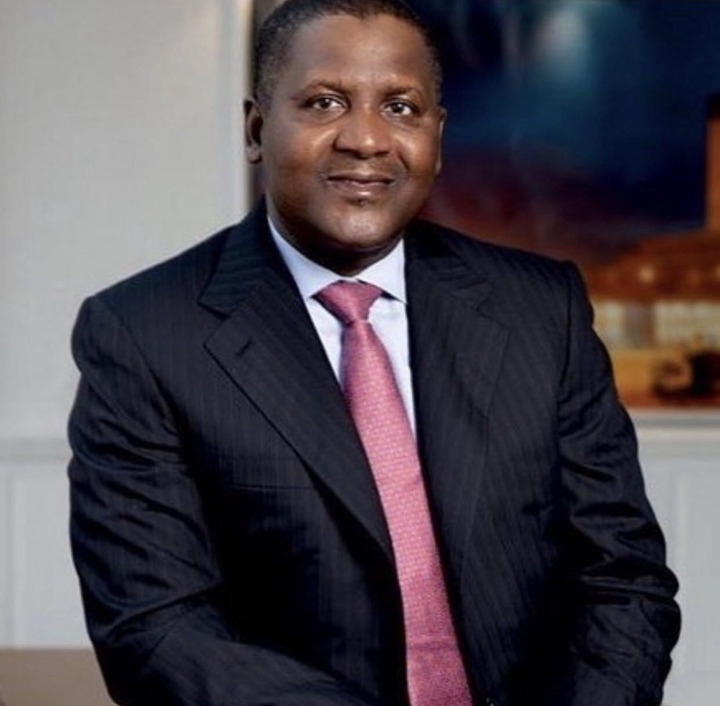 Aliko Dangote, as well as Femi Otedola, promised to give the Super Eagles of Nigeria US$75,000 for every goal scored in the Africans Cup of Nations (AFCON) 2019.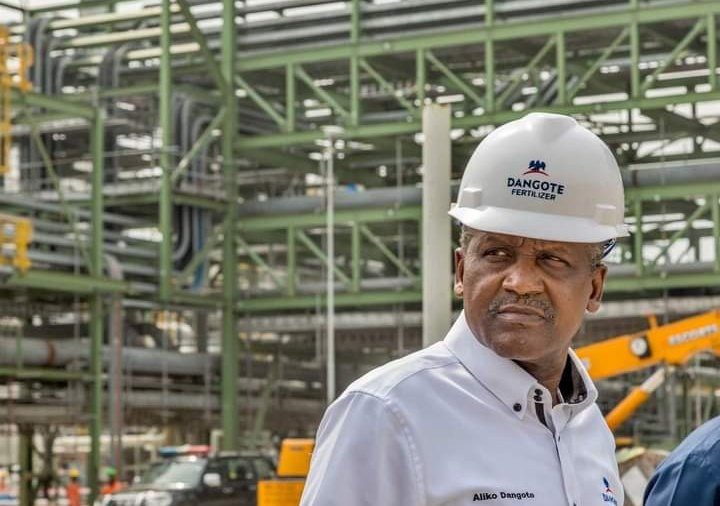 Dangote lives in Lagos. He has been married and divorced twice. He has three daughters-- Mariya, Halima, Fatimah-- and one adopted son Abdulrahman Fasasi.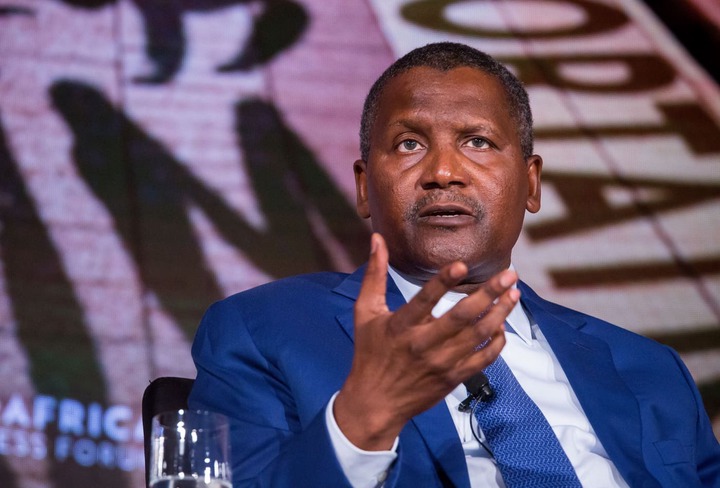 5.
Southern Africa, Nicky

Oppenheimer (South Africa)

Southern Africa is the southernmost region of the African continent, variably defined by geography or geopolitics, and including several countries. The term southern Africa or Southern Africa , generally includes Angola , Botswana, Eswatini, formerly known as Swaziland, Lesotho, Malawi, Mozambique, Namibia, South Africa , Zambia , and Zimbabwe, though Angola may be included in Central Africa and Malawi and Mozambique in East Africa. From a political perspective the region is said to be unipolar with South Africa as a first regional power.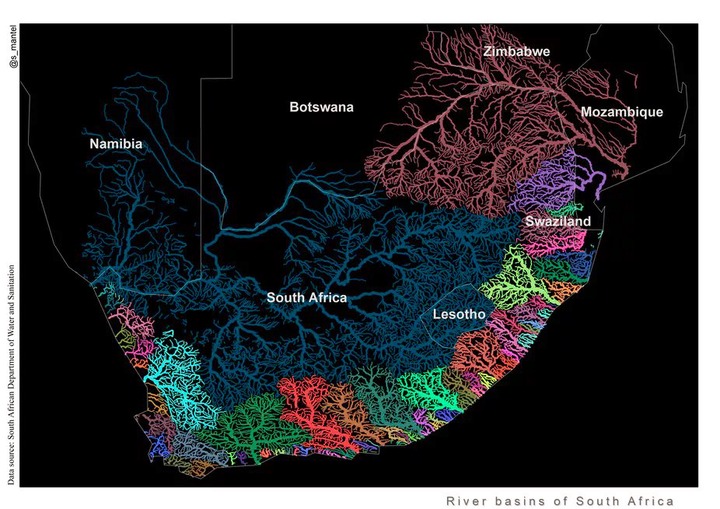 The current richest man in Southern Africa is Nicky Oppenheimer.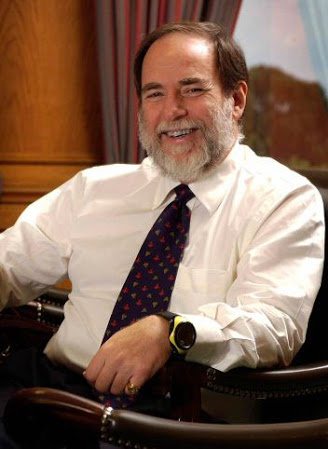 Oppenheimer was born on the 8th of June 1945 to Bridget and Harry Oppenheimer. He is 75 years old as of 2021.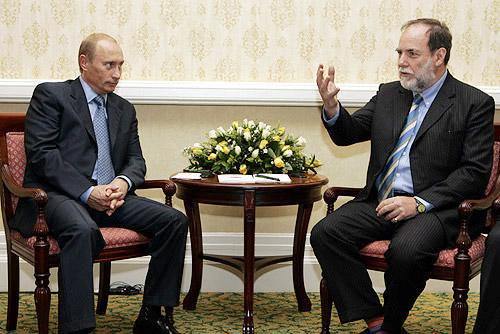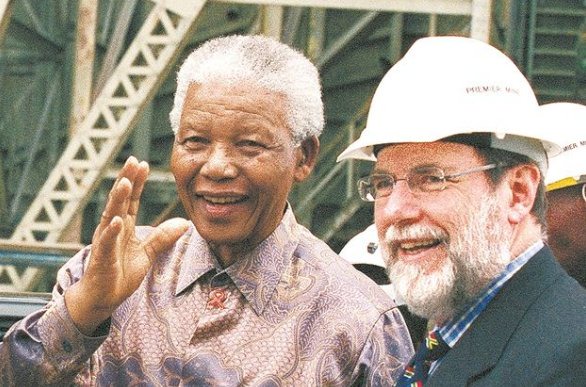 He is the grandson of Ernest Oppenheimer, founder of Anglo American and the first generation of the family to head (from 1929) the De Beers diamond mining company in South Africa.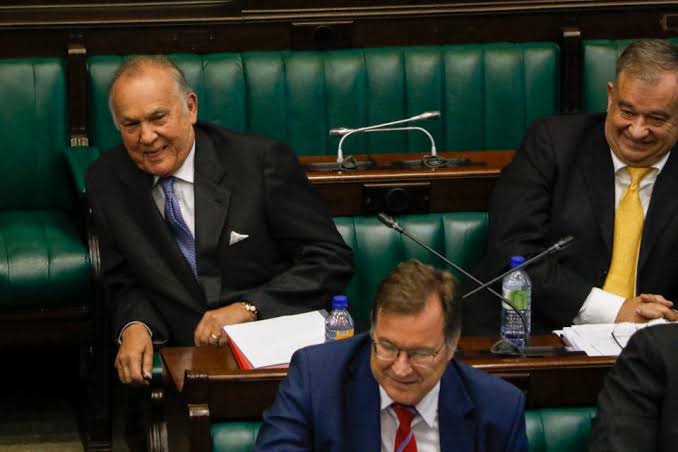 Oppenheimer was attended Harrow School and Christ Church, Oxford, where he studied Philosophy, Politics, and Economics and took the Oxford MA.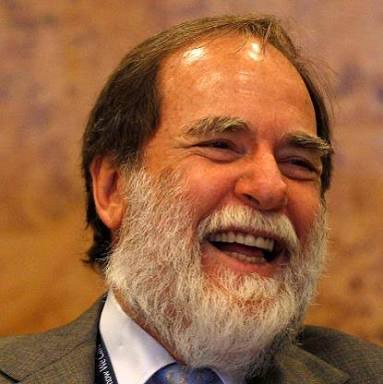 In 1968, Nicholas F. Oppenheimer got married Orcillia "Strilli" Lasch, daughter of industrial tycoon Helli Lasch and together they both have a son who is Jonathan Oppenheimer, a businessman just like his father.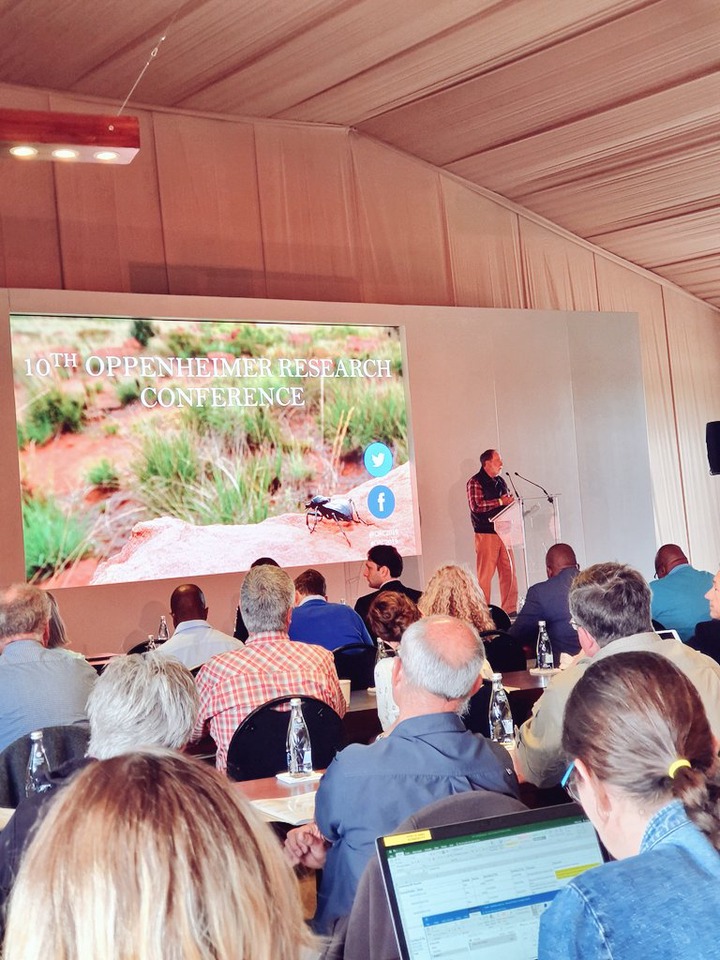 According to the recently released Forbes list, Nicky Oppenheimer currently has a net worth of over $7.4 billion thereby making him the richest man in South Africa, and the current richest man in Southern Africa.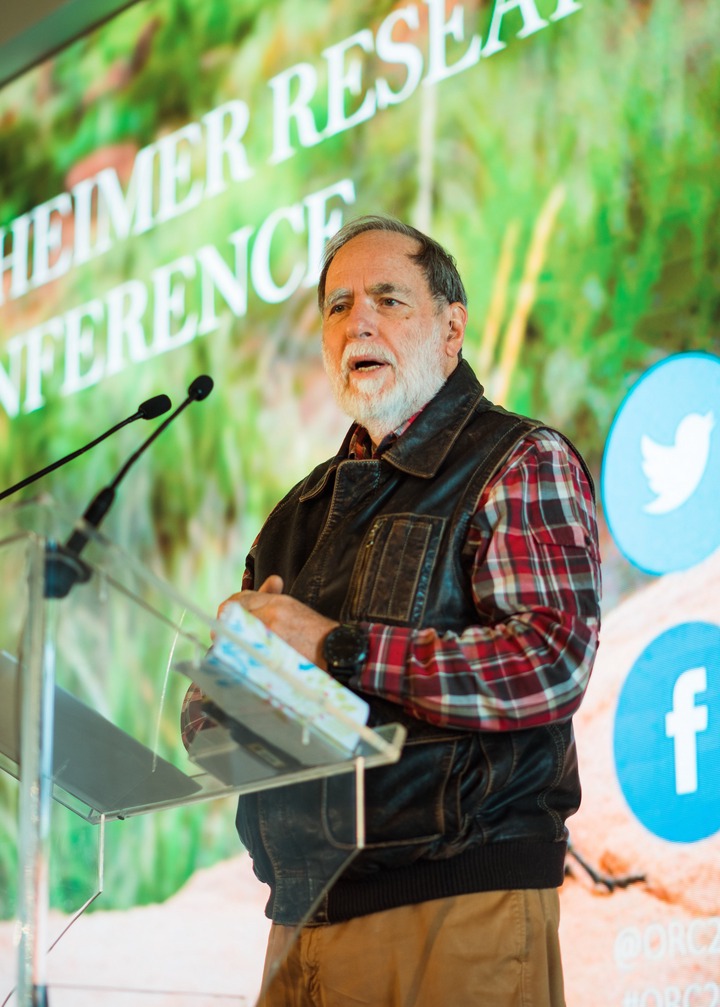 Content created and supplied by: AdoyiGreporter (via Opera News )