This is to inform the general public that the National Youth Invest Fund has started sending a congratulatory message from the applicant that apply for the loan.
Here is the type of message you will receive when you are shortlisted below for the scheme.
"Dear Applicant,
You have been pre-qualified for the NYIF loan programme, kindly click on this link to apply.
https://nyif.nmfb.com.ng/app
Thank you"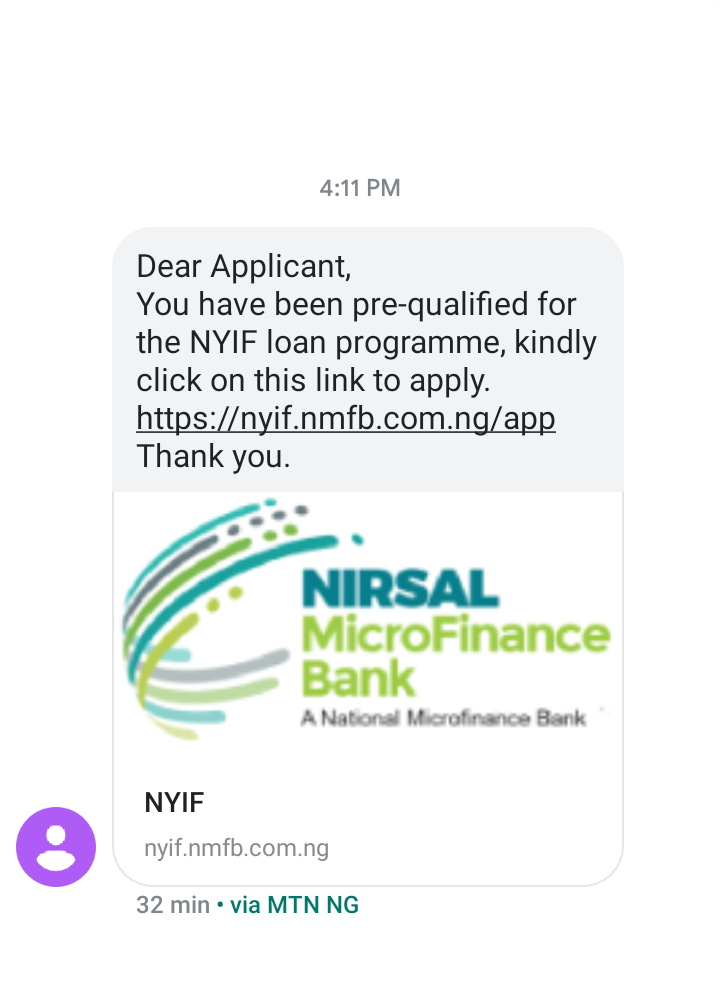 The image above is the kind of message you receive when you are shortlisted.
Click the link sent to you, when it opens then insert your Bank Verification Number (BVN) and your password then wait for final verification from your email address.
Note: Make sure your password is correct before confirming it.
Congratulations to the successful applicants.
Please feel free to ask me any question regarding National Youths Investment Fund.
The article was written by Ahmad Yakubu Amaa.
Please don't forget to follow my page for more updates regarding National Youth Investment Fund.
Content created and supplied by: alchemy8828 (via Opera News )