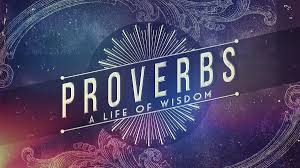 (1) Don't insult the crocodile until you cross the river---Be careful about criticising others.
(2) Talking doesn't fill the basket in the farm--Success requires planning and hardwork.
(3) Only a knife knows what the inside of a coco-yam looks like--Only those who have investigated and researched a matter understand it.
(4) A bird that is eating guinea corn keeps quiet--Somebody going about his business will not create any disturbance.Learn to dedicate yourself to a task.
(5) Rats don't dance in the cat's doorway--Do not invite trouble.
(6) A big blanket encourages sleeping in the morning--Luxury encourages idleness.lf you work hard and make right choices, you will find contentment.
(7)An hippopotamus can be made invisible in dark water--lgnorance can lead to potential danger.lt is better to be informed and alert.
(8)If your house is burning, there is no time to go hunting--Priorities are important in planning activities.
Thanks for reading this piece.
Content created and supplied by: ThomasUsigbe (via Opera News )