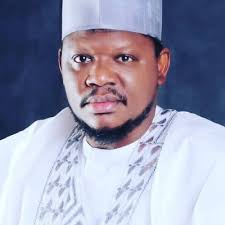 Popular Social media personality Adamu Garba has declared that 90% of those Supporting the thuggish separationists would soon sell their properties and belongings to join the North.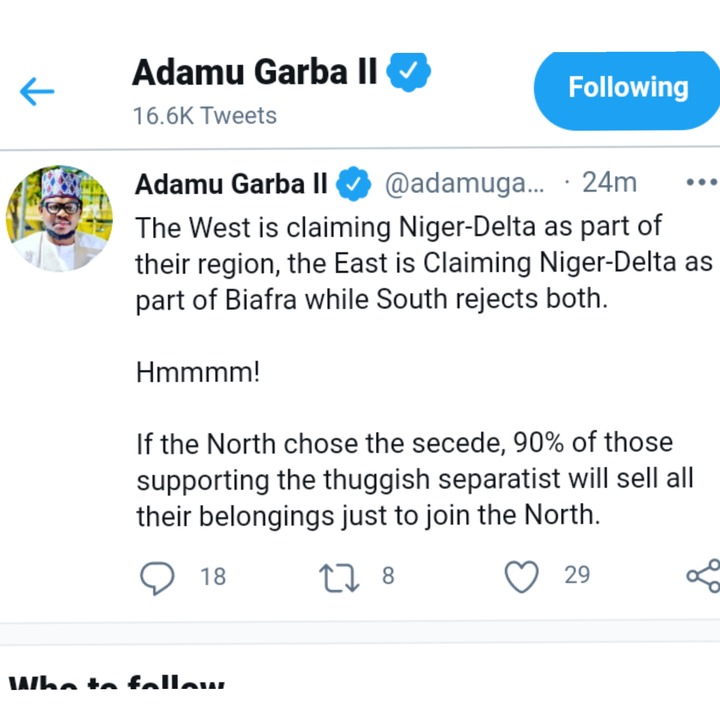 According to Garba who spoke just few minutes ago on Twitter, the West and Biafra have both claimed that the Niger Delta area is a part of their region. However, the Niger Delta have refused to declare any it's position.
Adamu Garba suggested that those clamoring for separation would soon realize their mistake when the North eventually agrees. He also suggested confusion as he pointed out that there would be conflicts on who should possess the Niger-Delta region.
But why is the Niger Delta so important in this discussion?
This is because, the Niger Delta is the primary oil producing region in the country. Nigeria heavily depends on crude oil sales to finance the country. Crude oil is big business. This is why all the regions clamoring for separation want to have the region for themselves.
Many people have already Reacted to what Garba said.
These are some of their reactions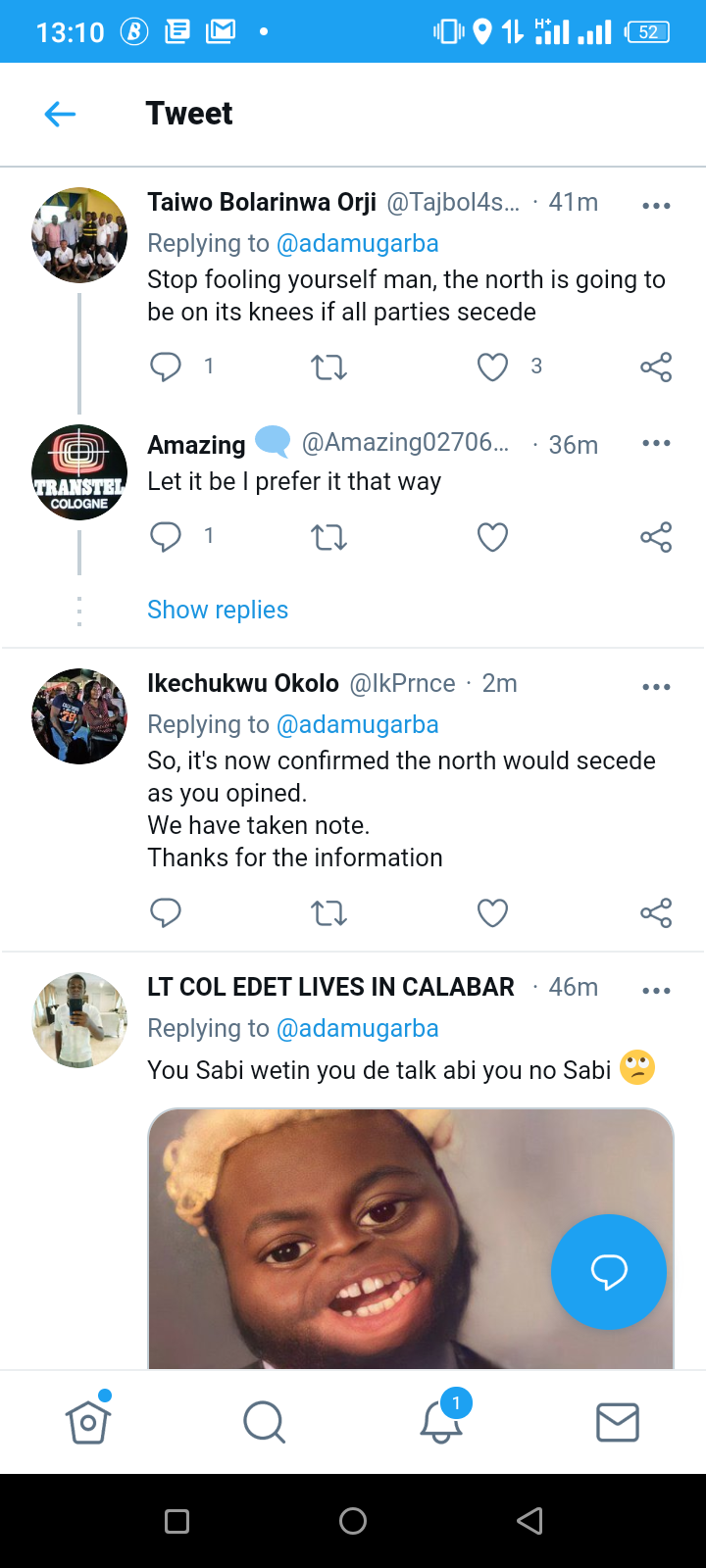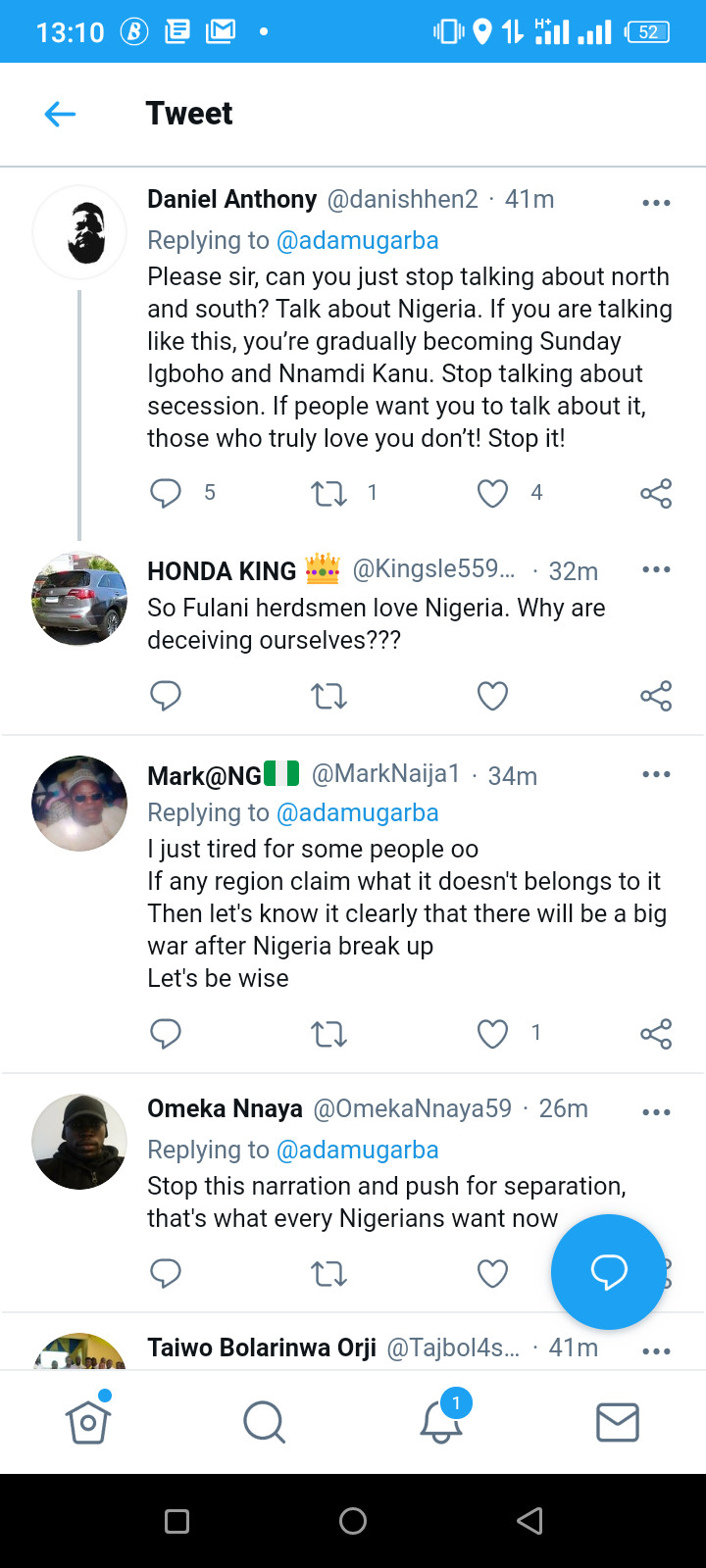 Content created and supplied by: PentaDra (via Opera News )