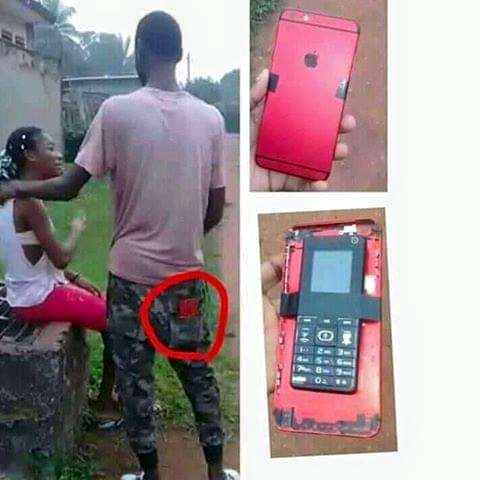 1) He who refuses to mix Agege bread and akara as a type of sandwich is a racist.
2) He who completely unwraps moi-moi and gala before eating cannot keep a secret.
3) Only a courageous woman can fry a bunch of plantain without tasting any.
4) Drinking Garri doesn't mean you are poor, but allowing the Garri to swell before drinking is poverty.
5) Any man who drinks Alomo bitters without squeezing his face is capable of murder.
6) Any man that uses his teeth to cut shaki from pepper soup with his eyes wide open, is not afraid of anything.
7) Anyone who graduates from a conventional school without experiencing a strike, has never been to Nigeria.
8) He who runs around looking for scissors to cut indomie seasoning sachet is not hungry.
9) He who says nothing lasts forever has never tried hausa perfume.
10) Anyone who reads this without laughing is either looking for job or needs money badly.
Please like, comment, share and follow us for more updates.
Content created and supplied by: Squarish (via Opera News )