Former spokesperson to Past President Goodluck Ebele Jonathan, Mr Reno Omokri has taken to social media to Advice people to treat money as if it is a hen which lays eggs. Mr Omokri who is an Author and pastor stated that people should learn to train their money and wait for it to lay eggs, just like hen.
He wrote:
Treat money as if it is a hen. Don't eat your hen. Instead, feed it. Wait for it to lay eggs. When it does, don't eat all the eggs. Eat 1 or 2. Let the remaining eggs hatch into chicks, then feed them too. When they mature, eat 1 chicken and repeat the processes and you will have both eggs and chicken to eat. But, no matter how hungry you are, don't eat the initial chicken before it starts laying eggs. If you eat the initial chicken, you will be full today, but hungry tomorrow and forever. Wait for the chicken to lay eggs. That initial wait may make you hungry today, but tomorrow and forever, you will be full. Invest your money. Spend only your profits!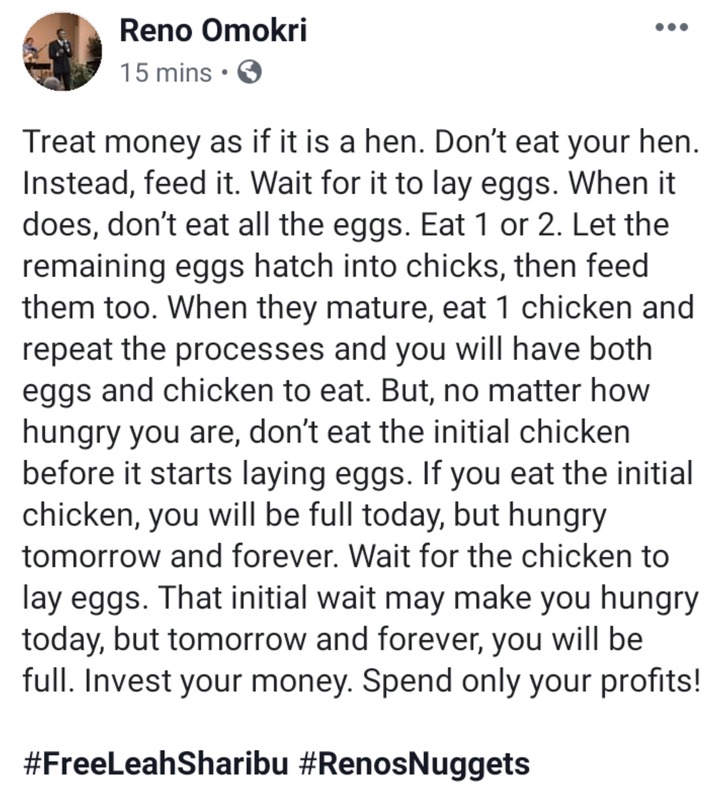 Mr Reno Omokri has been living outside the country for some years now, but he always gives advice to Nigerians, especially the youths through his social media accounts.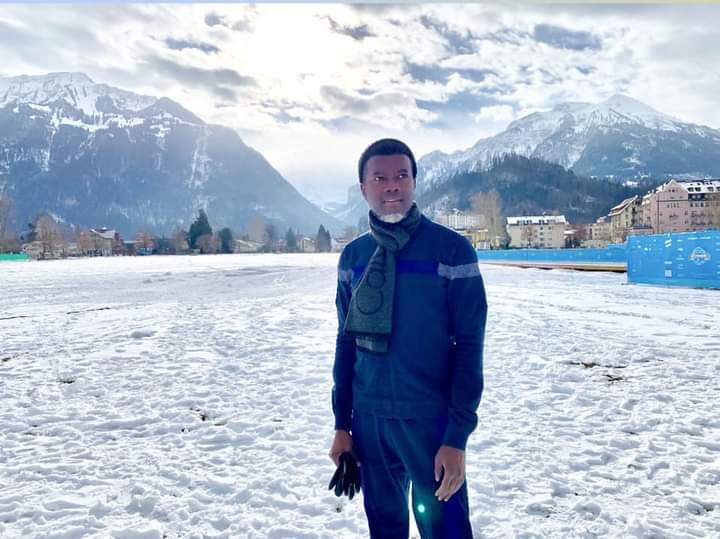 Content created and supplied by: Thepams.hub (via Opera News )