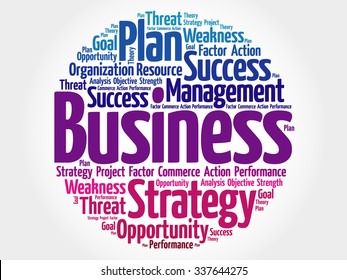 I know it's your dream to own a company here in Nigeria, but you do not know how to get started. Do not worry. In this post I will reveal to you a step by step guide on how to set up a company in Nigeria and later grow it into the business of your dreams.
 In this article, with my vast experience in research, I will explain to you the right things you need to set up a company in Nigeria using a practical technique which many people have tried in the past and it has worked for them.
 Any company that wants to truly survive in Nigeria must use all the steps I will talk about in this article. This is because I have sought the opinions of many successful Nigerian entrepreneurs and seem to converge on these points.
 It is therefore important to go well over the article on how to set up a company in Nigeria. Continue reading as I take you through the well-explained steps.
 Follow these steps
 Step 1: Draw a plan and area of ​​interest. If you want to set up a company in Nigeria, you need to set your goals and area of ​​interest by drawing up a plan.
 Your goals are the things you want to achieve through your company. We all know that every company is set to impact life and make a profit, but you must clearly define how you want to achieve it.
 Furthermore, you need to define your area of ​​interest. You should move on to manufacturing, consulting, repairs, marketing and sales, construction, training, advertising, etc.
 All of these areas are a possibility. Also, determine the type of company (company with limited liability, company without liability, company with public liability, etc.).
 Well, this is the first step you need to take if you are thinking how to set up a company in Nigeria. Now that you've set it up, take the next step.
 Step 2: A source fund for your company
 Money is the driving force behind any company since the initial capital mapped for your company determines the operating capacity of the company.
 It will also determine the strength of your initial staff, office or factory, the quality of your products and services. There are many sources of funds for your company and they include personal savings, friends, family, NGOs, philanthropists, government funds, relatives, commercial banks, partnerships and any other relevant sources you can think of.
 Although money is important, but do not allow financing to weigh on you when you are considering how to set up a company in Nigeria, as you will be able to research all the means I mentioned above as sources for financing your company.
 Remember people have set up a company with only fifty thousand nairas in Nigeria, yes, but today they are multi-millionaires. Therefore, if you are thinking about how to set up a company in Nigeria, you need to have a source fund to manage most of the things you need to set up the company.
 Step 3: Purchase or rent an office or factory
 Now, the amount you have for setting up your company will determine whether you rent the office you will use, find the company, buy the existing one or build from scratch.
 If you do not have enough money to finance your company, then you must rent a building, existing factory lease or office complex and build or buy later.
 The decision on the nature of the place to use is entirely yours but there are also factors that you need to consider before purchasing or building your company in the area.
 And these factors you need to consider are proximity to raw materials (manufacturing industry), local laws, stable labor, proximity to market, job availability (manpower), security, accessible roads, availability of suppliers and other services (if any), weather conditions and other important conditions to you.
 Therefore, to set up a company in Nigeria it is important that you have to purchase or rent the location for your company so you should always think about it as important when thinking about how to set up a company in Nigeria.
 Step 4: Choose a company name and register it with the Corporate Affairs Committee (CAC)
 This is one of the basic steps that you need to take if you want to set up a company in Nigeria so that your company is fully recognized by Nigerian laws.
 The actions of the Corporate Affairs Committees (CAC) have given the Commission the exclusive reserve to register all the companies in Nigeria. CAC acts stipulate that you must register your business under it before it is recognized by the Government of Nigeria as different from you, the owner.
 Note that registering your company will cost you money. Visit here to learn more about all the requirements for registering and integrating companies with CAC in Nigeria.
 Also, understand that choosing the right names for your company immediately sends the right signal to people about what your company is dealing with.
 Alternatively, you can use different names so it's up to you.
 Also note that you will need to switch to CAC with at least names, as the company name you wish to give to your company may already have been taken by someone else, and no two companies are allowed to bear the same name unless it is owned by the same person (s). Choosing the right name and registering it in CAC is a very important step in how to start a company in Nigeria.
 Step 5: Employ experienced and reliable hands
 This is another important step in your journey to establish a company in Nigeria. People run processes; Formulate plans, procedures and policies, and do virtually everything that is done in companies.
 Be sure to get experts to drive your company in the right direction. Employed experienced and reliable engineers, I.T. Experts, accountants, cashiers, lawyers, mechanics, marketers, carpenters, cleaners, etc.
 People in the long run will determine the dimension that your company will assume. Therefore, the use of the right people for the management of the company is the key.
 If you are not so sure who will do a great job, you can hire the services of recruitment companies to get the best hands you need for running the company.
 This way you will have the best hands to start your company with. Keep in mind that the employer you employ depends largely on the amount you have in front of the staff salary. Therefore, people are an important consideration that you need to consider if you are thinking how to set up a company in Nigeria.
 Step 6: Design a website for your company
 Let us achieve something honest here. Over 45% of Nigerians continue to search the internet for information that is important to them. This figure totals over 60 million people.
 Now understand that your company having a website means you want to expand its horizons. In order to compete in today's market, you need to have a website where people all over the world can easily access and know more about your company.
 Remember that this is just a website design but a rich website design. Depending on your financial ability, you need to get experts who will design it for you so that whoever approaches it will immediately get the right impression about your company.
 In the 21st century, the Internet is the easiest way to access and receive information, so the Internet offers an opportunity where you can market your products and services smoothly and effortlessly all over the world.
 More importantly, your company's website should have links to popular social media like Facebook, Twitter, Instagram, etc.
 Thus, people who prefer to navigate these platforms can equally access your page and learn that you are about your company. This is the last step you will take when considering how to set up a company in Nigeria.
 Summary
 In conclusion, Nigeria is a virgin country and there are many opportunities in it. This work for opening a company in Nigeria is not just for Nigerians but for anyone thinking of doing so whether they are located in Nigeria or not.
 There are many untapped potentials in Nigeria and a population of over 160 million people is creating a market for your products and services no matter what business area you intend to enter. I strongly believe that the steps I have discussed in this article are very explicit.
 To start a company in Nigeria, all you have to do is clearly follow the steps I discussed above. Also remember to carefully consider the factors I have listed that influence your choice to locate your company in Nigeria; They all affect your company in immeasurable ways.
 I believe the steps discussed in this article are all you need to start a business in Nigeria, and what is more important is Step 2.
 Yes, money goes a long way in determining the decisions you will make towards your company in relation to location, staff and operating and general costs.
 But do not let money weigh you down when you are thinking about how to start a company in Nigeria because so many people started with few and today they are counting billions. Go and start a company in Nigeria now. success!
Content created and supplied by: BusinessBoy (via Opera News )
Opera News is a free to use platform and the views and opinions expressed herein are solely those of the author and do not represent, reflect or express the views of Opera News. Any/all written content and images displayed are provided by the blogger/author, appear herein as submitted by the blogger/author and are unedited by Opera News. Opera News does not consent to nor does it condone the posting of any content that violates the rights (including the copyrights) of any third party, nor content that may malign, inter alia, any religion, ethnic group, organization, gender, company, or individual. Opera News furthermore does not condone the use of our platform for the purposes encouraging/endorsing hate speech, violation of human rights and/or utterances of a defamatory nature. If the content contained herein violates any of your rights, including those of copyright, and/or violates any the above mentioned factors, you are requested to immediately notify us using via the following email address operanews-external(at)opera.com and/or report the article using the available reporting functionality built into our Platform See More