If You Are A Serving Corps Member, This Information From NYSC HQ Nigeria Is For You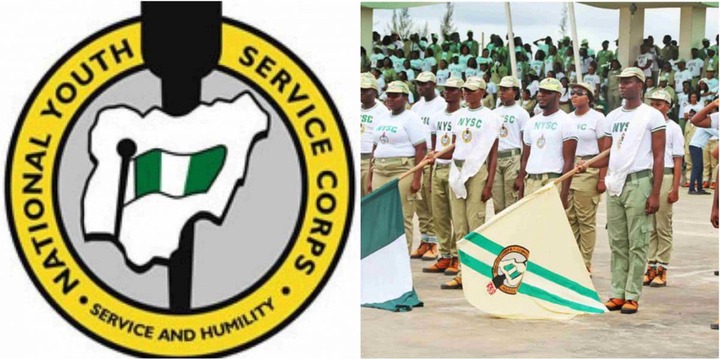 The National Youth Service Corps (NYSC HQ Nigeria) for the new year has taken to its verified tweeter handle to pass across this vital information to all serving corps members.
This is about the monthly clearance and, all members are expected to take this information very important and adhere to the set date to avoid anyone further delays.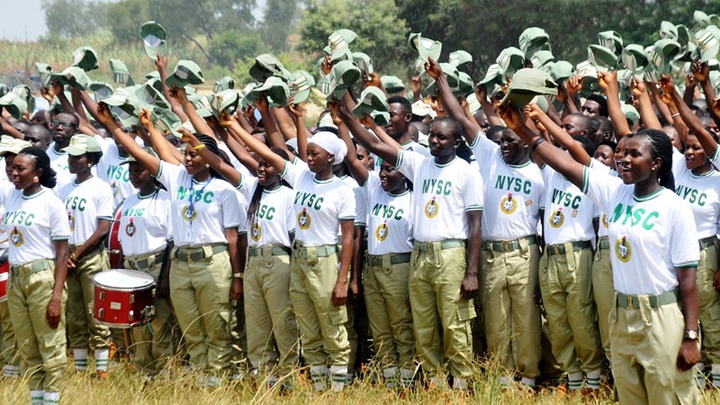 All Batch 'A' are expected to start their monthly biometric clearance on the 5th of January, 2021.
Also, all corps members are asked to always check on their online dashboard for their appointment date.
For 2021, all Batch 'B' stream 1 ( A1 and B1), they will not have to do a monthly physical biometric clearance again, as they have been automatically cleared to enable them settled for the period of service.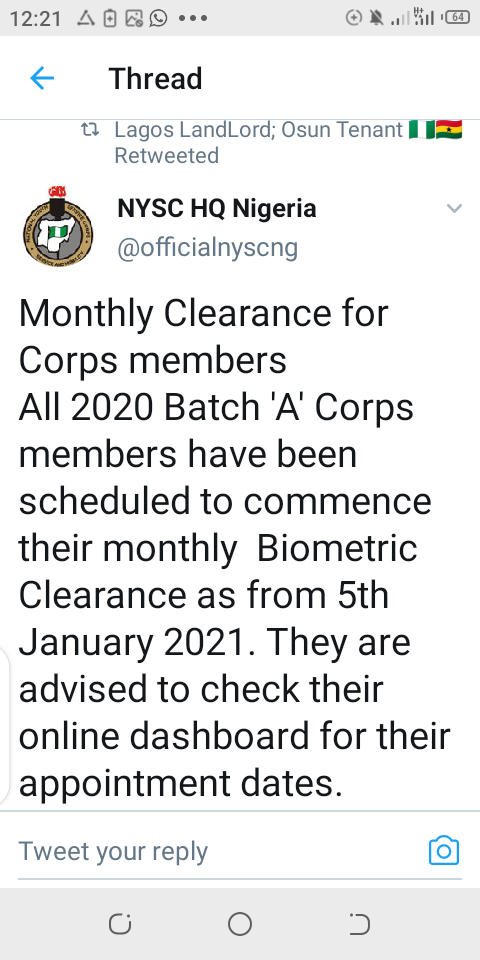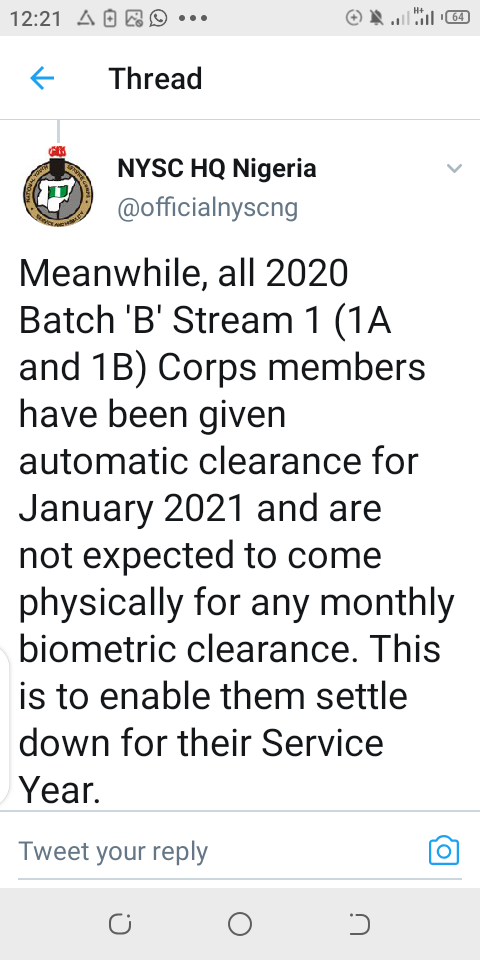 Please kindly help in SHARING this article with friends and family and hit the LIKE and FOLLOW button for more updates
Photo Credit Tweeter, NYSC HQ Nigeria
Content created and supplied by: 1stladyblog (via Opera News )