Aisha Yesufu has launched a bizzare verbal attack on Aliko Dangote, the richest man in Africa. Ever so often, there have been critics of the business man for what they consider his monopoly in the Nigerian market in some areas and Aisha Yesufu is one of them. This followed allegations made by a twitter user that the man has petitioned trade ministry and requested that BUA Sugar in Portharcourt be shut down. The allegations says that Dangote is doing that because the company refused to agree to the increasing price of sugar during the Ramadan. In a letter dated January 28 2021, Dangote was alleged to have accused the company of selling their products locally instead of producing for the purpose of export alone.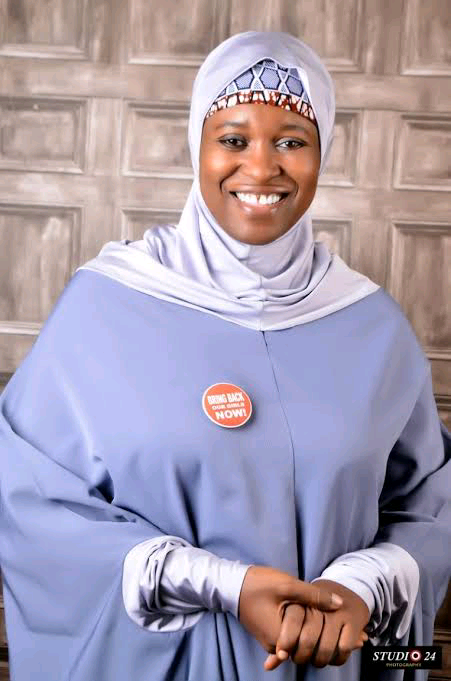 The person who posted the news on twitter called the attention of Aisha Yesufu to the matter. Being a very vocal person, she used to opportunity to criticize the business mogul and many people used that as an opportunity to talk about the monopolization of some area of the business sector in Nigeria - something that Dangote has always been accused of doing. Alisha Yesufu's reply was that Dangote might be the richest man in Africa but he is still has the scarcity Mentality of a poor person. Below is her reply to the tweet.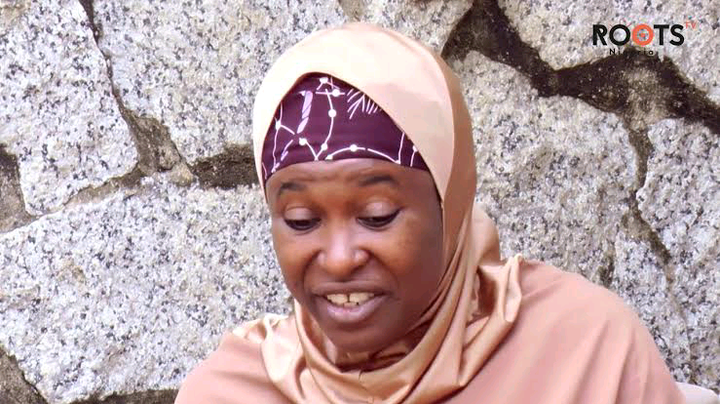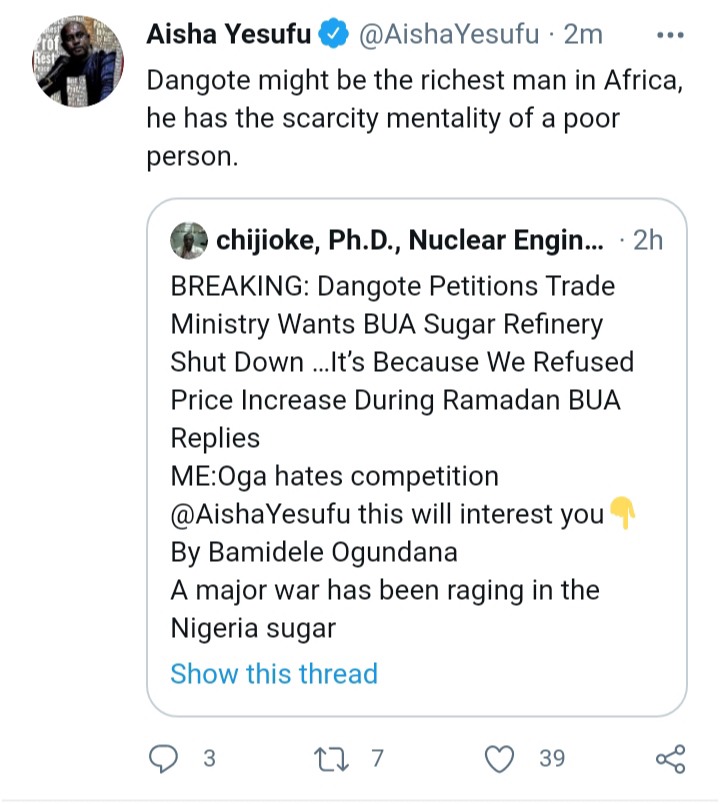 The conversation surrounding Dangote's business ventures in Nigeria is not new at all. Many times he has been accused of using his influence to get the government to make policies that favour him and make it difficult for other competitors. One area that has been most often mentioned is the area of his cement production. Sometimes he has been accused of monopolizing that market and dictating the prize to favour him. What are your thoughts?
Content created and supplied by: Tidings (via Opera News )