Following the recent happenings in the country especially food blockade from North against the South, leader of the proscribed IPOB, Nnamdi Kanu in a recent tweet has angrily responded to the report.
It could be recalled that a few days ago, several trucks loaded with cattle and foodstuff were restricted by youths on highways and prevented them from moving from the northern part of the country to the southern region.
This came after farmers and cattle dealers under the aegis of "Amalgamated Union of Food Stuff And Cattle Dealers Of Nigeria" in the North decided to stop food supply to the South. However, there is good news that the trucks were released and those goods have since been moved to its destination in the South and West.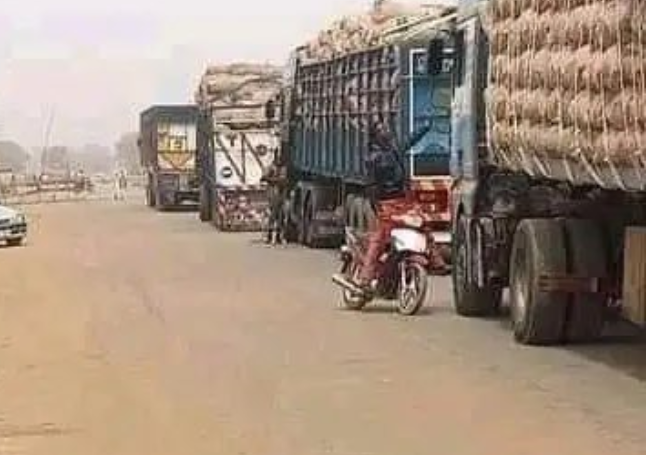 Meanwhile, Nnamdi Kanu was not really happy about the situation surrounding the food blockade against the South. He took it to his Twitter account to express his anger over the issue. He further accused Fulani herdsmen of coming to the South to destroy farms and now, they're blocking food from reaching the same South. See his tweet below;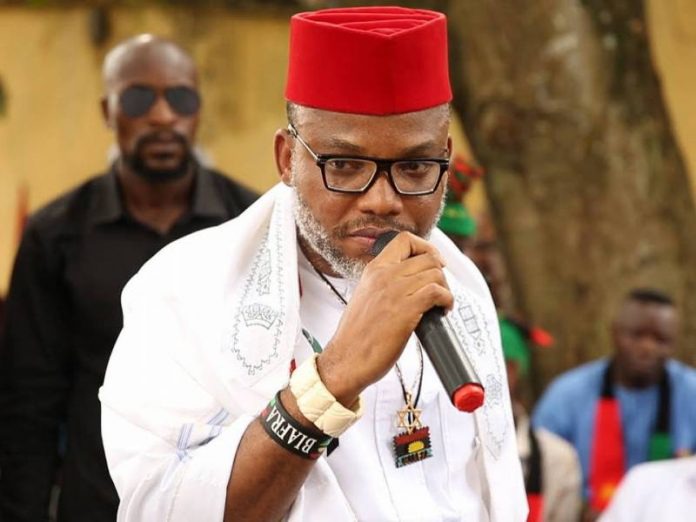 "The misguided FULANI levying food blockade against the South should hear this: By this latest move, your secret plots have become clearer. You send your herdsmen to destroy farms in the South & make it worse by blocking food to the same South. You will get your comeuppance, soon!"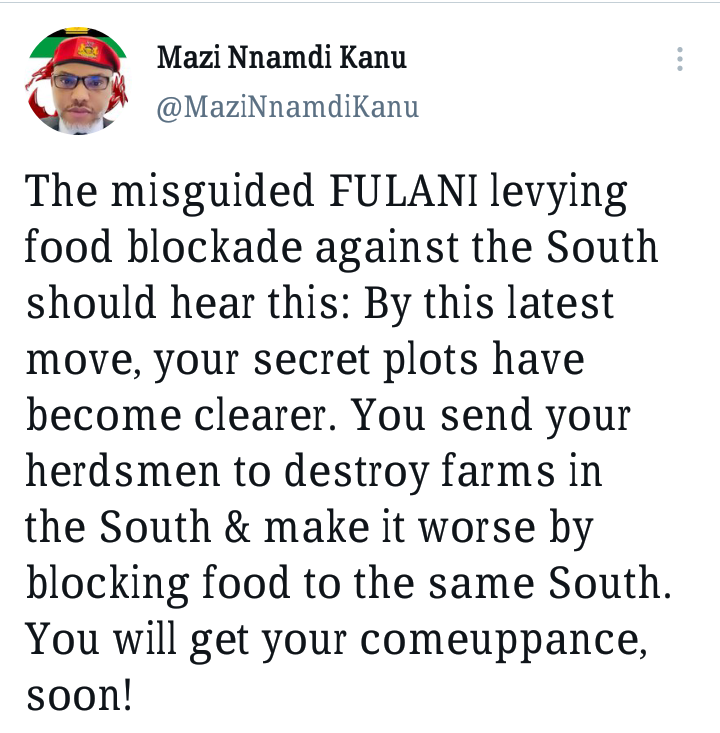 After the tweet went viral on social media, see people's reactions below;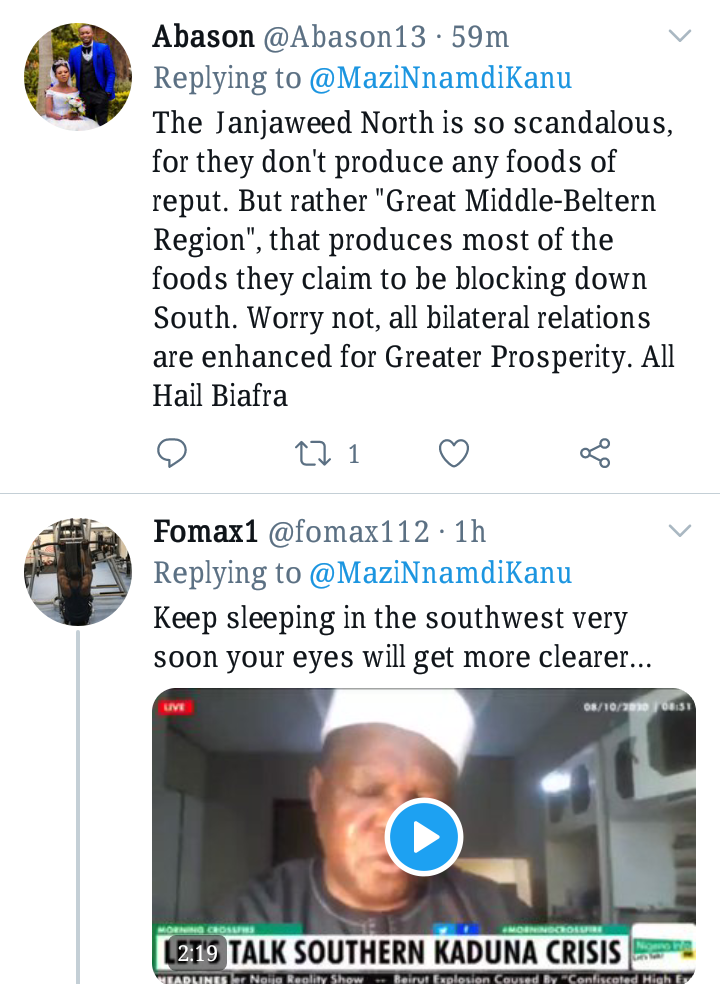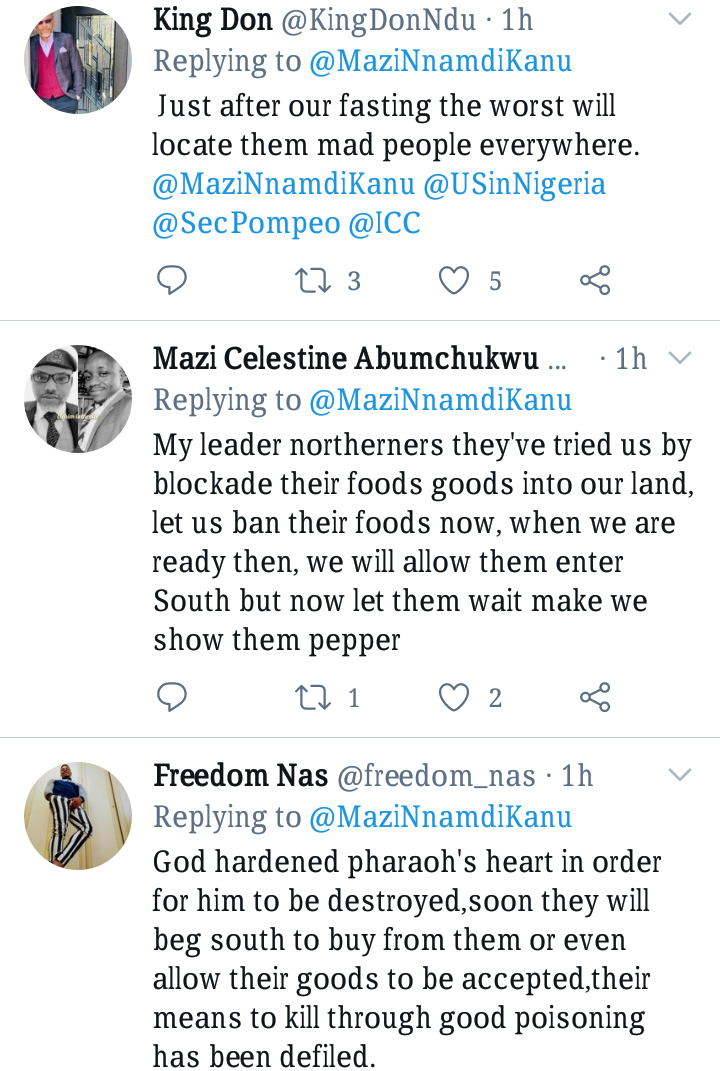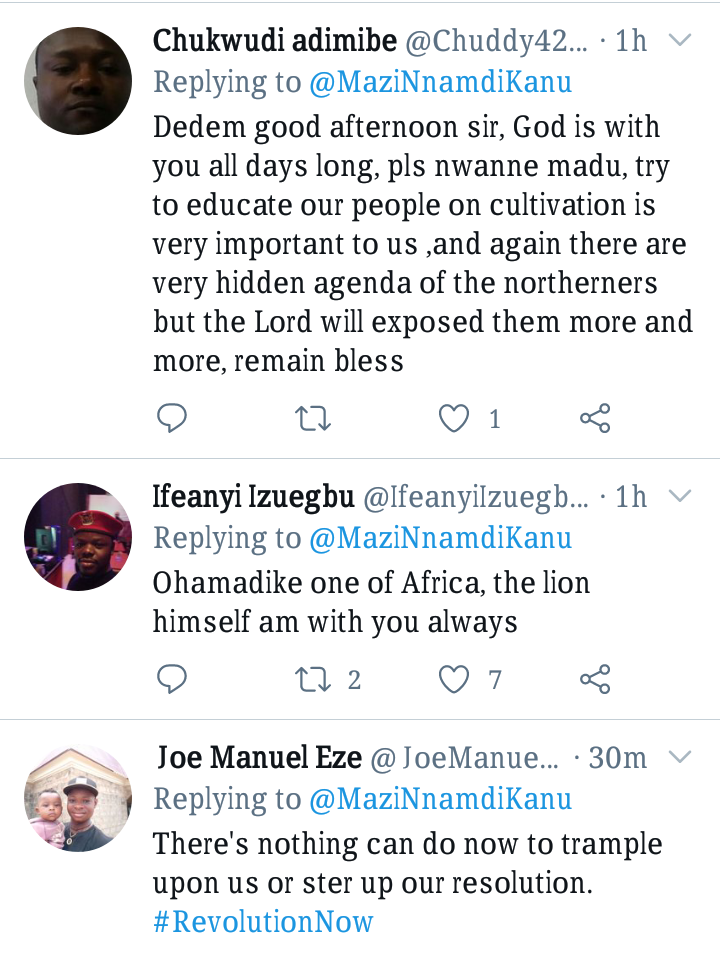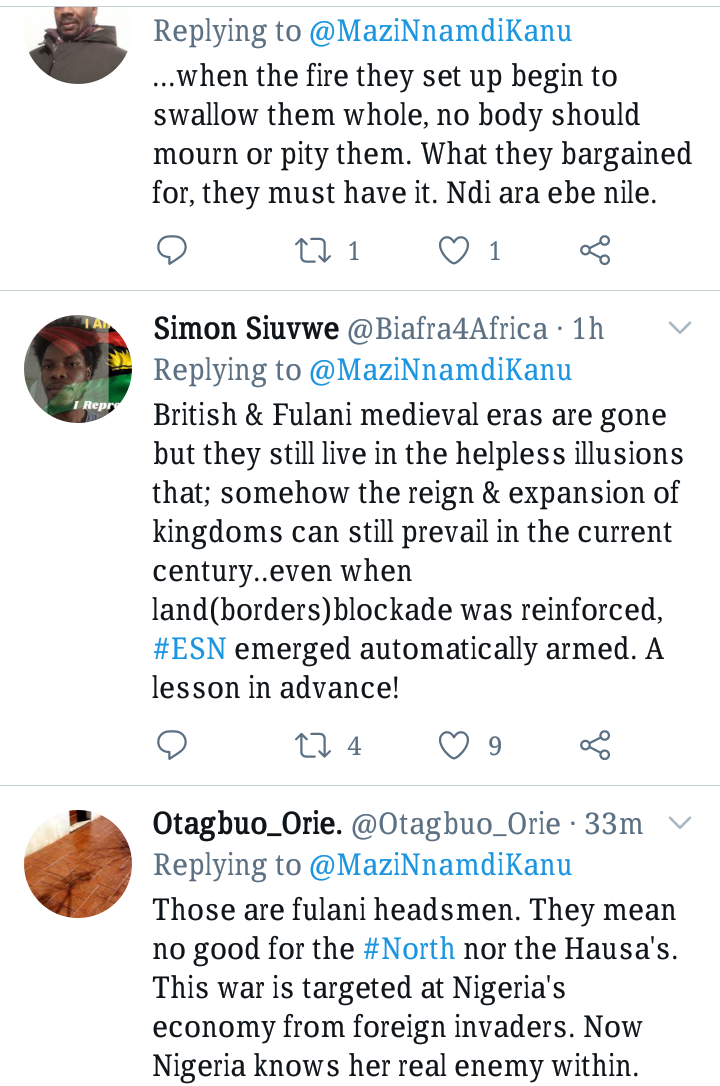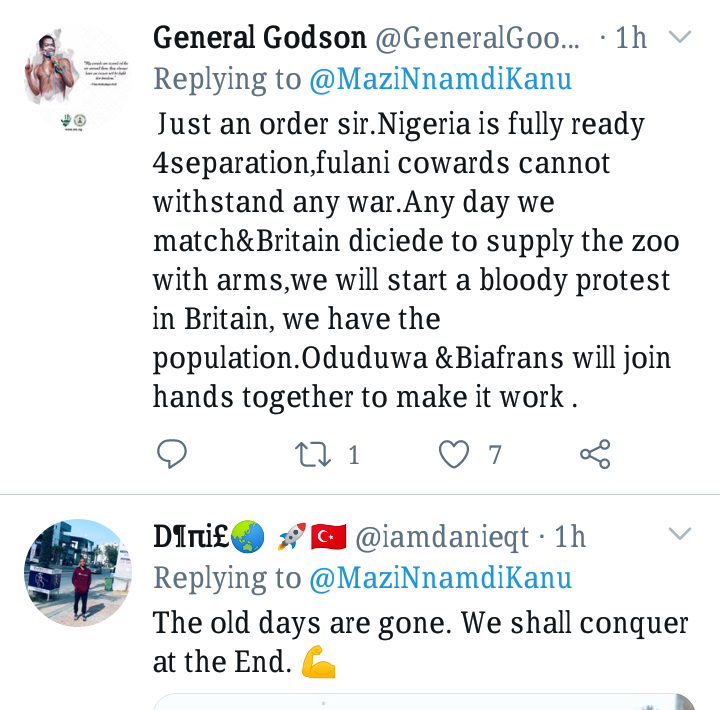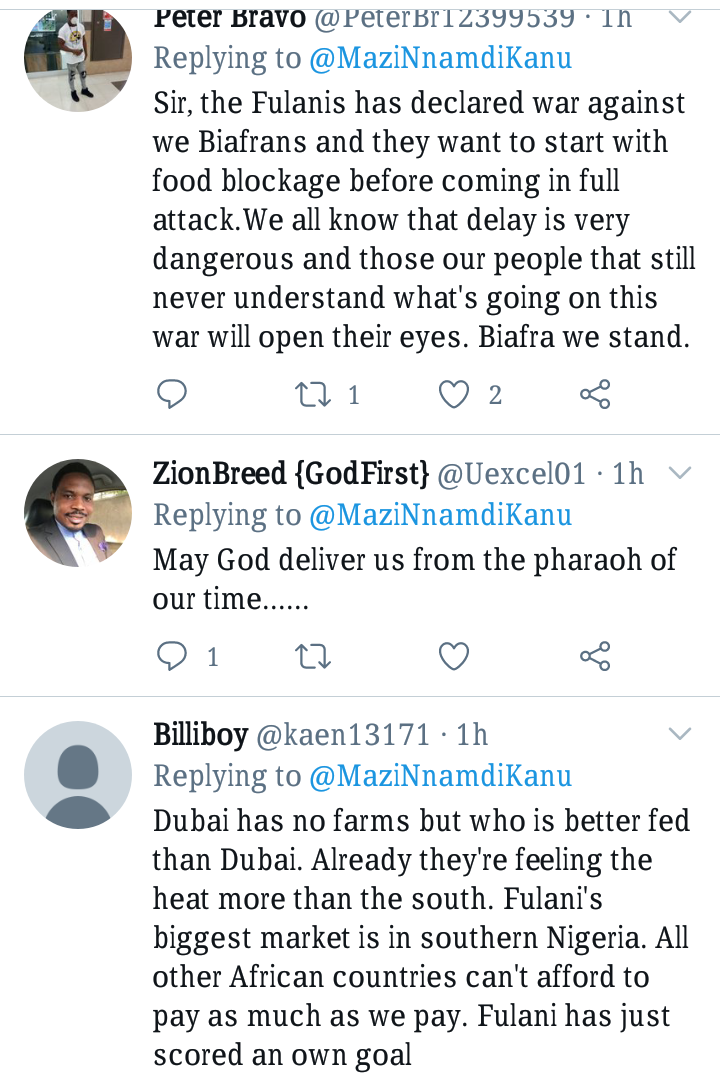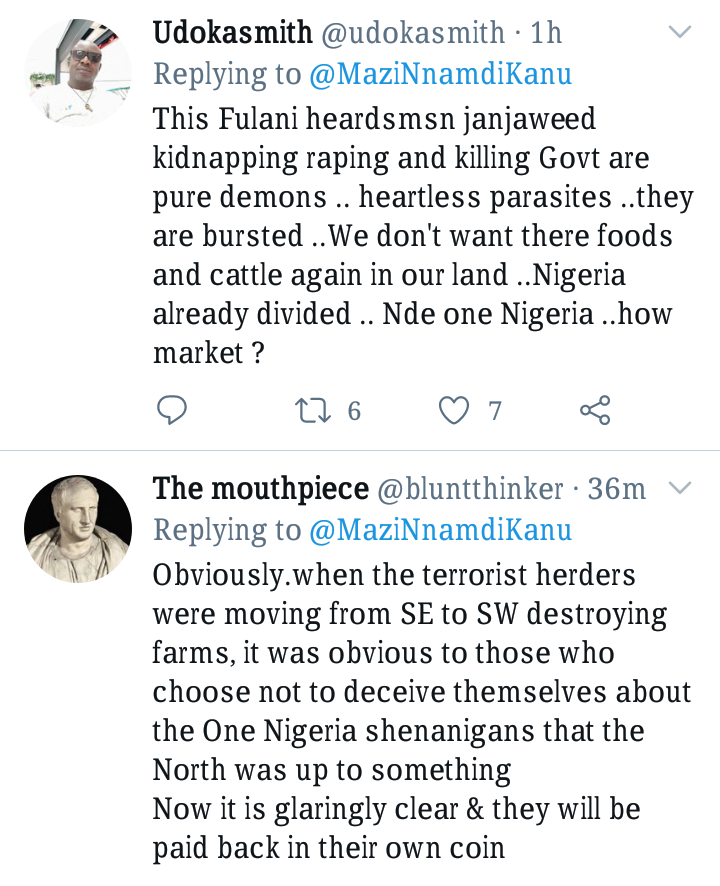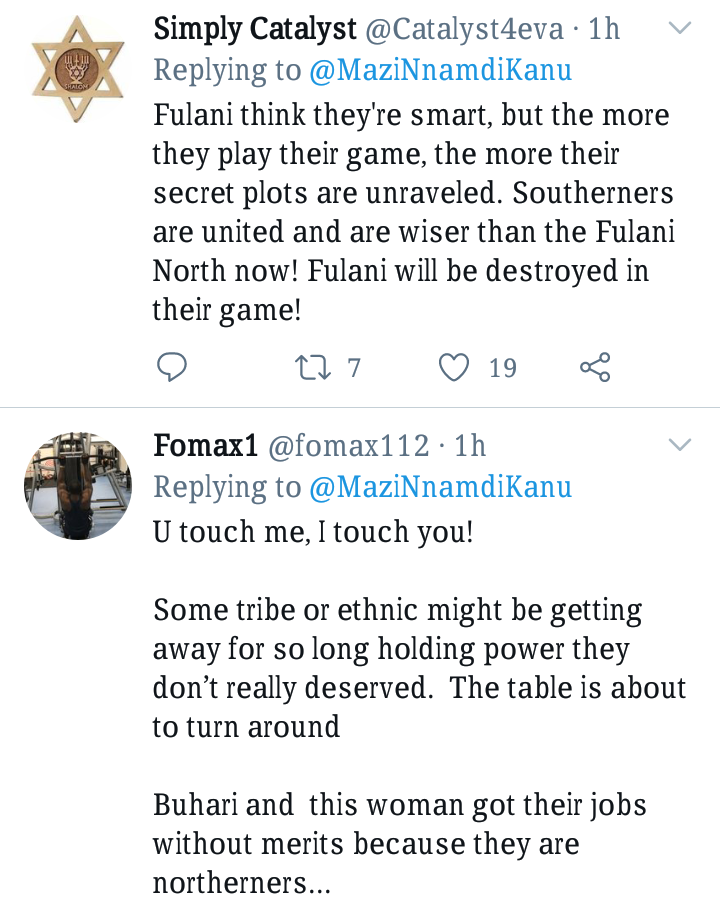 What's your take on this development? Share your thoughts with others on this issue. Who do we blame here for what is happening in the country?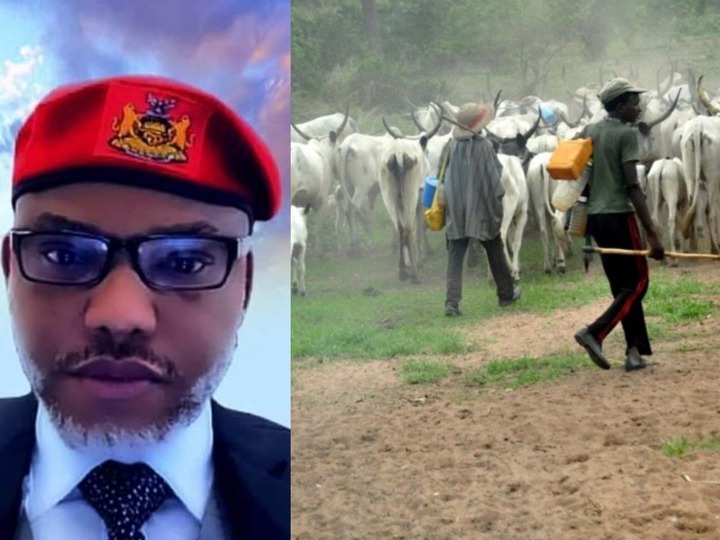 Content created and supplied by: Oluwapolycarp (via Opera News )