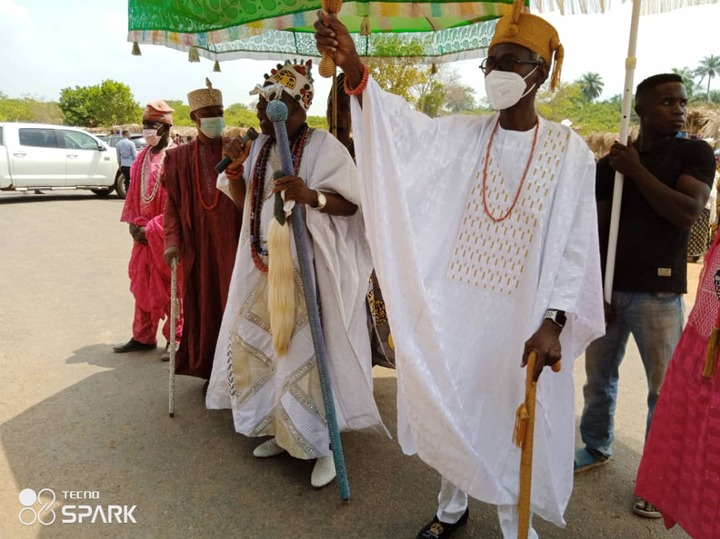 The Olusin of Ijara-Isin in Isin Local Government of Kwara State, Oba Ajibola Julius Ademola, Iluyomade Amuludun 1 has commissioned a new Market in his Kingdom, the market which is named (Oja Oba) Oba's Market, was commissioned on Monday.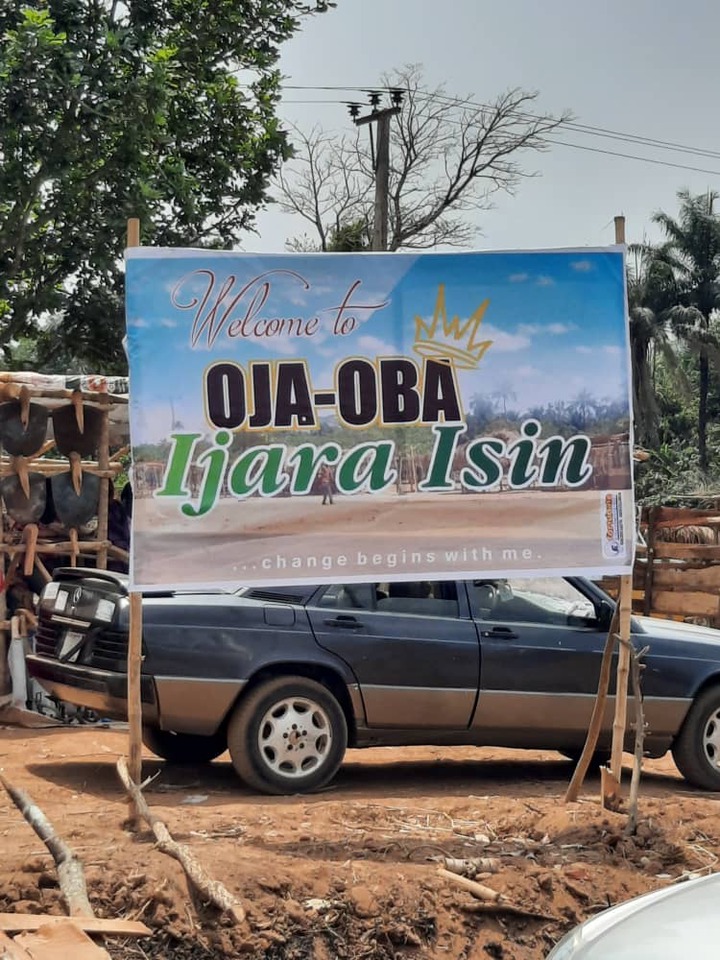 The market was established by the king earlier in January 2021 and has enjoined massive patronage from within and outside the state, especially from the neighbouring Ekiti and Osun States.
The market is scheduled for every 5 days where all forms of goods ranging from foodstuffs, grains, farm tools, cows, and other daily needs are sold. The market is located few kilometers away from the old market.
The King who is a business tycoon facilitated the sales of goods at wholesale prices where all manner of goods are subsidised.
Since the ascension to the throne of Olusin of Ijara-Isin by Oba Ajibola Julius, he has made series of giant strides in developing his kingdom, part of which include the completion of the Town Hall, establishment of Microfinance Bank, grading and creating of community access roads, youth empowerment initiative and the establishment of the new Oba's market.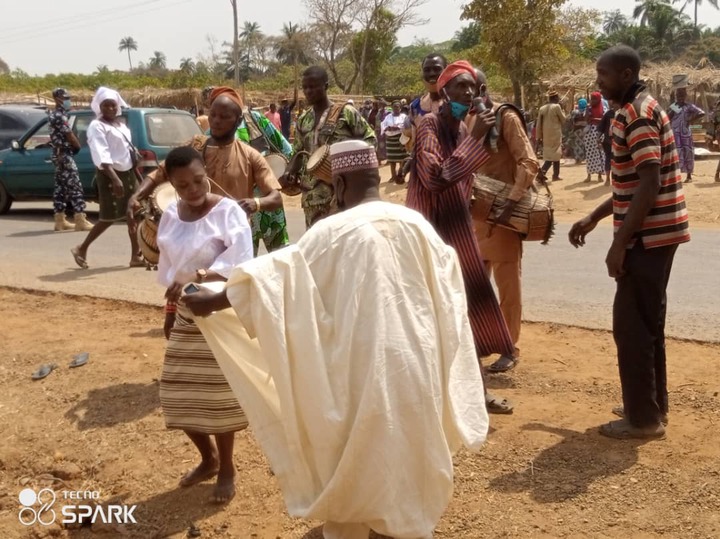 The commissioning of the market was witnessed by the Olusin of Isanlu- Isin, Oba Solomon Oloyede, and other traditional rulers from Isin Local Government, the chiefs and sons, and daughters of the community.
Cultural dancers were there to entertain the guests at the event.
The King who congratulated the people of the community promised to bring more developmental projects to the town.
Don't forget to like, share and follow me for more interesting content.
Content created and supplied by: Truemedianews (via Opera News )