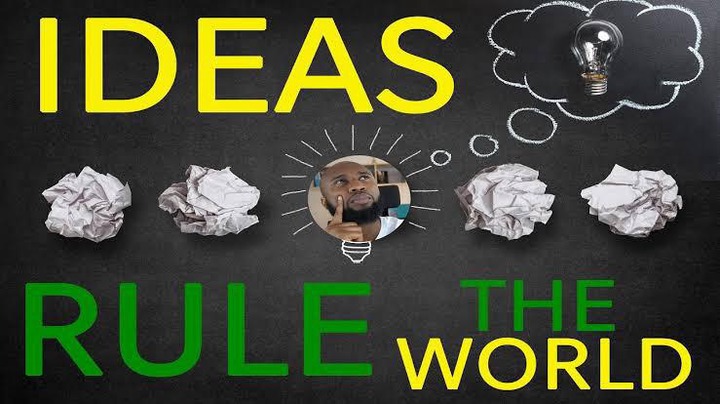 Thousands of people believe they have ideas that will revolutionized this world. Many can spend a whole day telling you about their fascinating ideas and paint beautiful pictures of how the world will be privilege to enjoy the benefits of their ideas.
With all this beautiful and brilliant ideas, why haven't you started anything? The one answer I'm sure you will always get is "I don't have money to start" reasonable I believe will be our response knowing fully well how difficult it is to transform an idea into a solution without some money and in a country like Nigeria.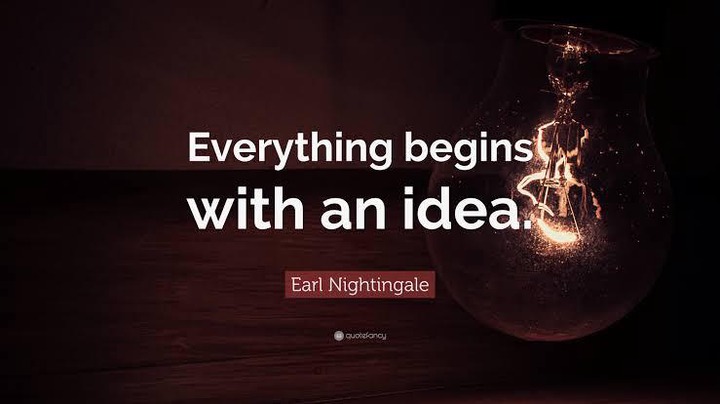 I will want us to look deeper into this issue. Are we really suffering from lack of money or lack of practical end executable ideas? Of a truth money makes the world go round but when you look deeper ideas not money rules the world. Honestly speaking, its good to have an idea, fantastic to have a dream but it takes more than that to create a solution.
When a beautiful idea drops in your mind as a result of a problem you've seen or just a thought of how you can create something new, that is just the beginning. You must look at the big picture, what problem is this solution of mind solving? How many people will benefit from this solution? Is this a solution I can scale up over time? Can I monetize it or is it going to be to be social work or humanitarian aid? Who are your target and why them? When you provide answers to all the questions above and others I didn't mention above, it gives you a clear picture of what you have at hand. Now that is not enough, you need to write everything down then specifically write down the step by step process of how you will go about executing or transforming your amazing idea into a workable solution in clear terms.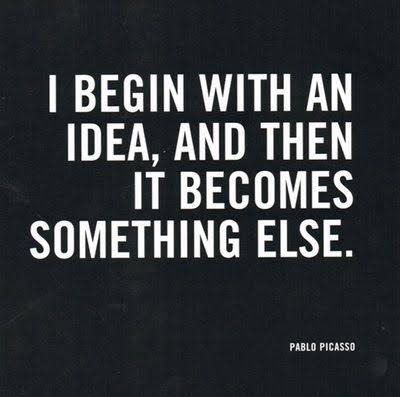 Don't you have this on ground, you can reach out to friends and family who have the needed capital or resources you need to execute your project and share your idea with them in a convincing manner. It is always advised with the story that will serve as an Icebreaker also compel them to see things from your perspective and be willing to invest into it. We call such people angel investors. But please let me warn and encourage you, you may try 10 times and nothing will work, it's OK, very very okay. Great things take time you can't just expect everyone to buy into your ideas or dream. Don't forget that some people are happy as long as you are beneath them. They will always shower you with praises and accolades but the moment you approach them with a real opportunity, they will turn their backs on you. Don't take it to heart. Freedom and trust God, it's just a matter of time end the right season. God always completes every project he embarks on. Your miracle is on the way except if its not in line with Gods purpose for your life.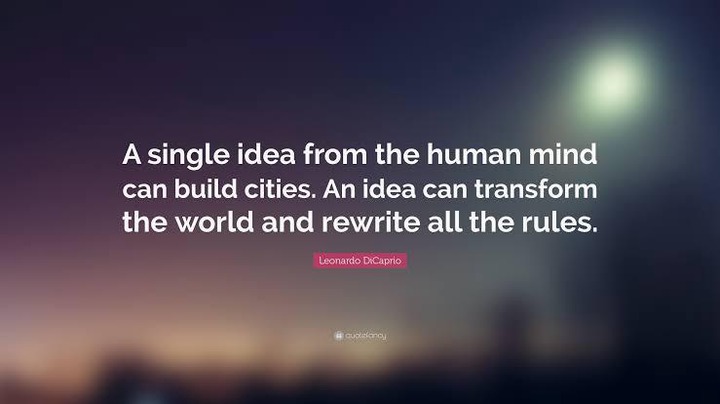 Also know that many a times it is even strangers not your family members that will come through for you. Just be flexible regarding the process but be firm with your vision. You can go online and search for Grants, soft loans, bank loans whose Vision and purpose are in line with what you want to do, it makes it easier to get support from them. The Tony elumelu Foundation, Shell LiveWIRE, African Women's Development Fund (AWDF) Seedstars World, Ford Foundation, etc are someof the organizations that gives out grants thousand's of African entrepreneurs yearly. There are a lot of people who have millions and billions to spare and are looking out for that one idea that will take the World by surprise. As long as you keep searching and digging, you will find that one that will work for you. Just be honest and transparent in your dealings and activities. Build relationships that will outlive you because they are what come through for us when we are out of options.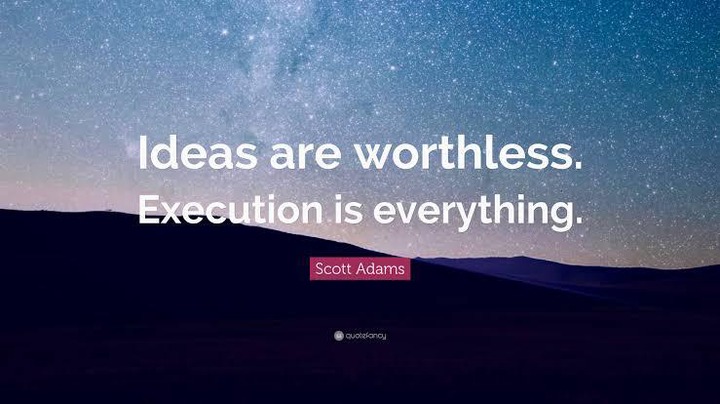 If your idea/solution is towards social/humanitarian works, start from where you with what you have no matter how little. What you have here may be people around you and the connects you've built over time. Contact them and share your vision with them and ask them for their honest opinions/criticism. if they are okay with the vision, implore them to support in anyway they can and once you start well and with right motive, you will meet people along your way that will definitely join/support you.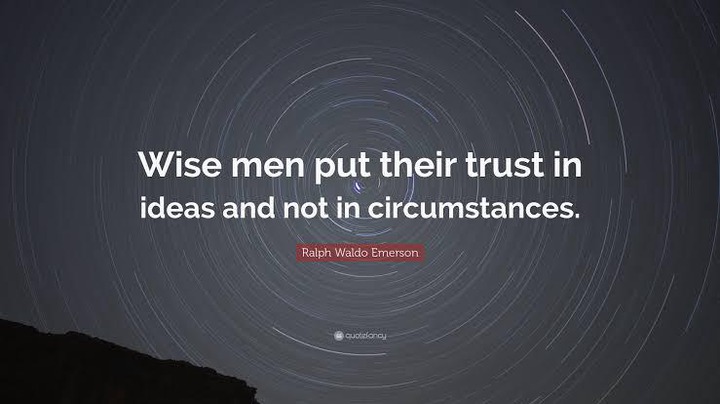 So in summary, if you have a beautiful idea that you've clearly written it's business plan or action plan, look for people who have the money you need to invest in it for part equity o however any workout for both of you. Always remember; great executable ideas rule the world and not money.
Thank You.
Content created and supplied by: Inspire.NG (via Opera News )