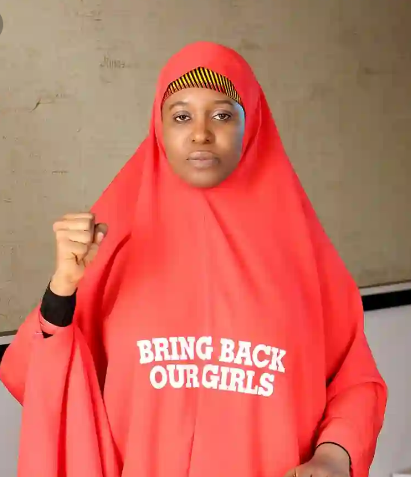 If there is anything that is as unstable as the electrical power in the country then it is the price of market commodity, as you will go to the market, and purchase a good for this price today, tomorrow when you go to buy the same thing, the price would have been increased by a wide margin.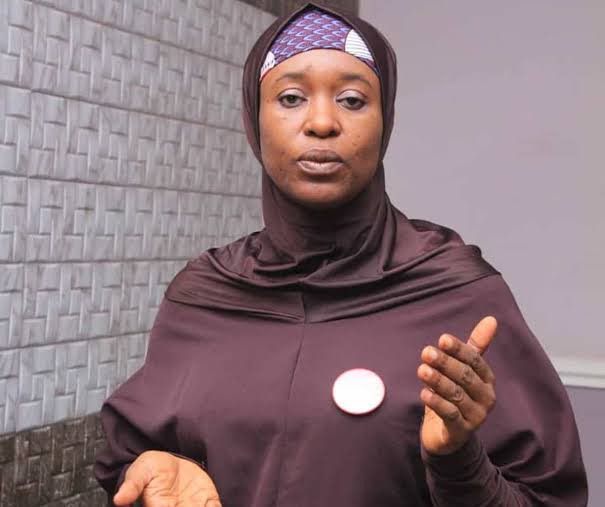 For Aisha Yesufu she is a businesswoman who sells edible product, and like every Nigerian she seemed shocked to announce that the price of groundnut oil has gone up by 5000 Naira, as she took to her Twitter's page to tell her followers, by capitalizing the increased price. Aisha in her post stated that ''Men! I just received a call that the price of 20 liters of a brand of oil I sell has been increased by 5k FIVE THOUSAND Naira! Where are we going to?''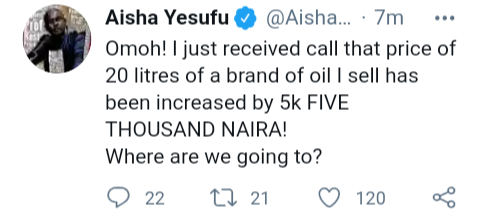 With the post many of her customer would have realized that they might be in on paying more for oil, as this means she wouldn't as many business people be putting herself in the position if making a loss in her business.
Content created and supplied by: Abdullahi7724 (via Opera News )