A certain act was spotted amongst local vigilante and farmers in the community of Borno state. I came across a surprising video and photos shared on social media where it was seen hundreds of people all expressing their joy after they allegedly stormed into the farm of Boko Haram's Head, Abubakar Shekau. It's quite filled with tension in some northern states due to the issues of bandits. However, these local vigilante and farmers were all happy, as they showed what they did inside Shekau's farm.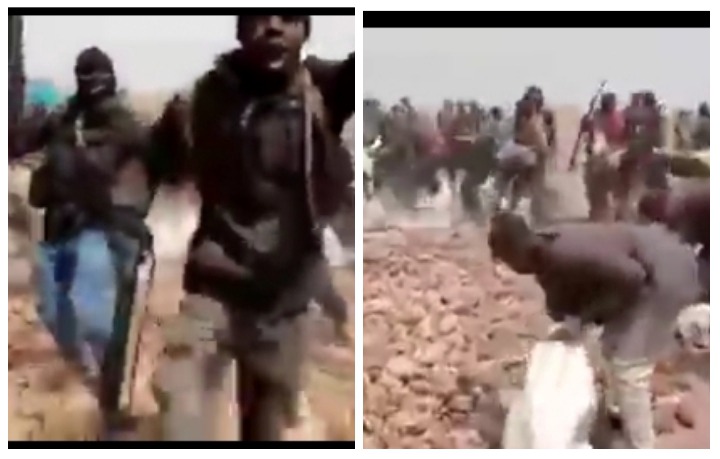 According to the video and photos shared, it could be seen local vigilante, all holding rifles, celebrating what they had found after they allegedly stormed into Abubakar Shekau's farm. While they were seen expressing their delight, local farmers were all busy packing things which were seen on the floor, as they all rallied with bags. However, according to the social media user who shared the moment they stormed the farm, it was gathered that the Nigerian troops of Operation Tura Takaibango were spotted alongside the vigilantes, as their trucks were packed close-by.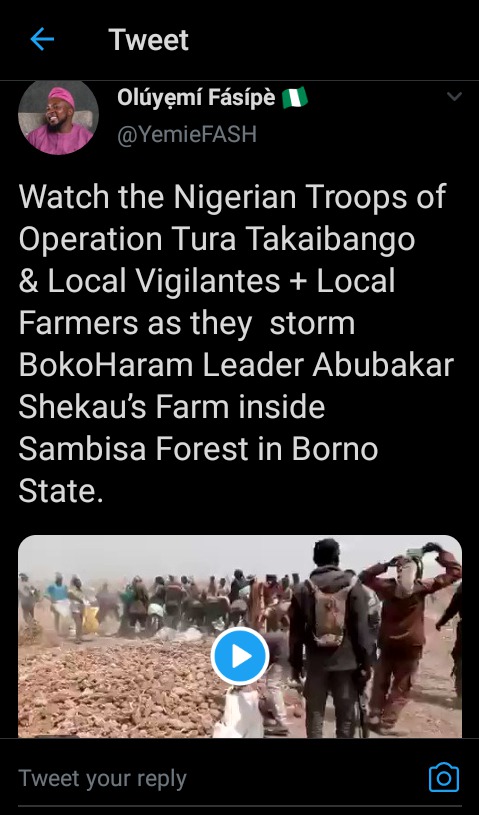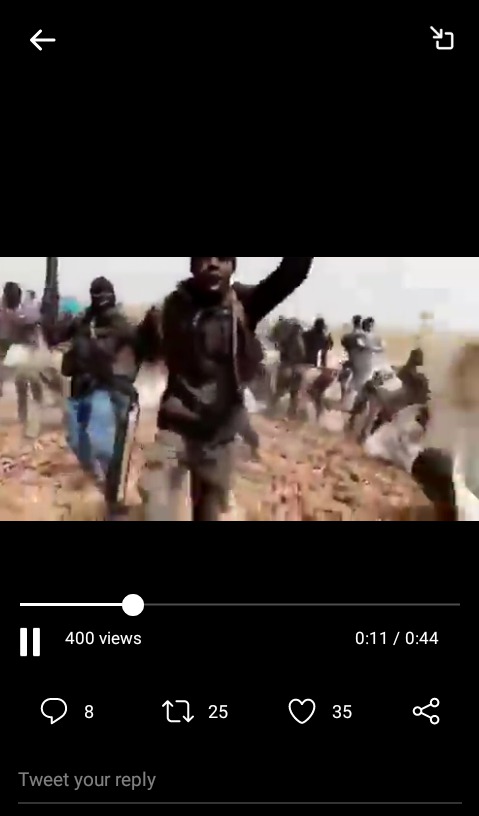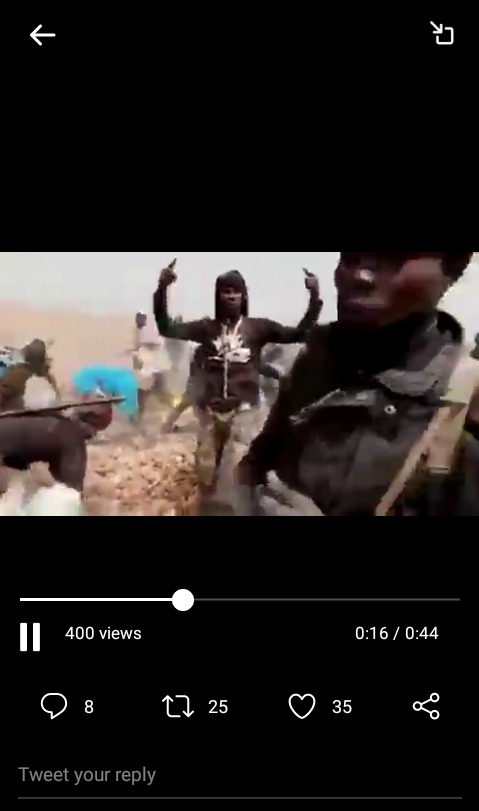 The incident which occurred in Sambisa forest is alleged to be the farm of the leader of Boko Haram, as was heard, according to the video shared. Food items were all seen laying on the ground, as sporadic gunshots were heard while the farmers kept packing items from the farm, into their bags. However, many took turns to react, noting how surprising it was, as can be seen in the screenshotted photos below. What's your opinion towards this, put your thoughts in the comment section below and share to others, as you can like and follow us for more interesting stories all around the world.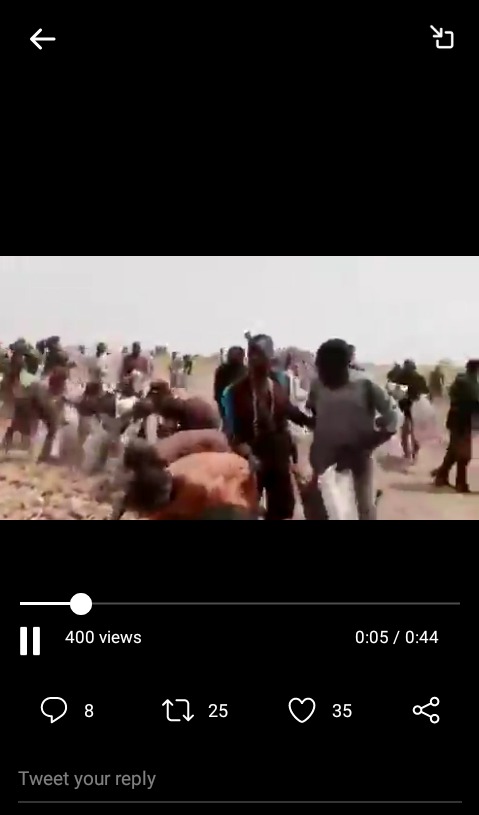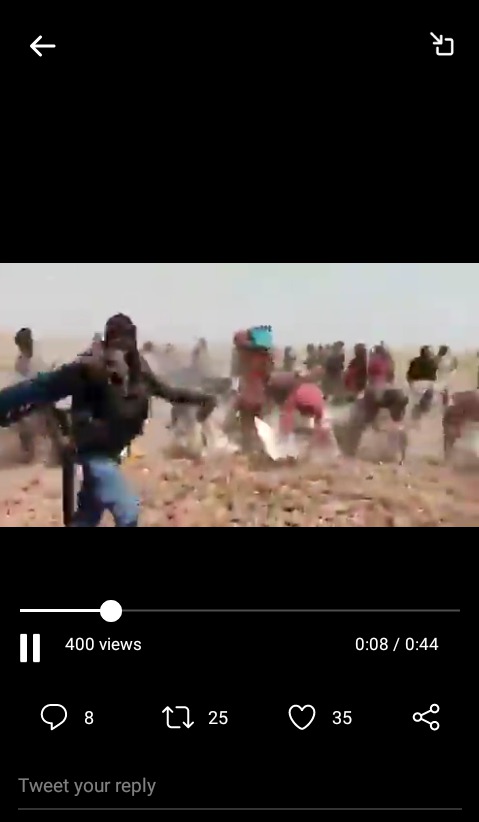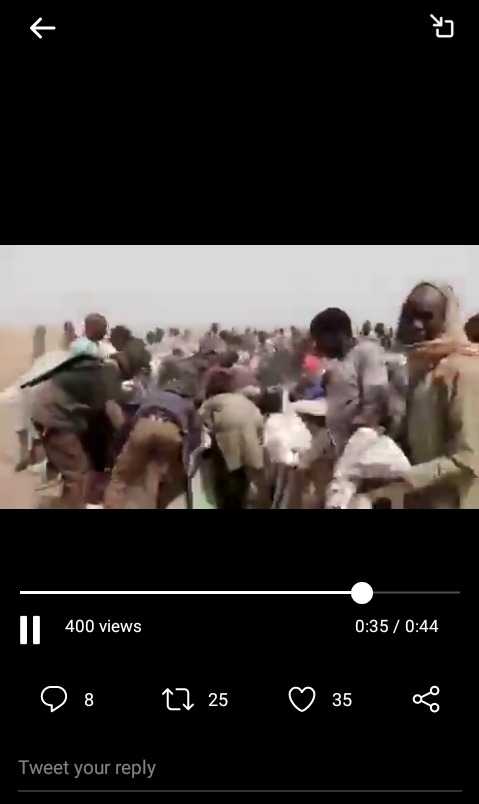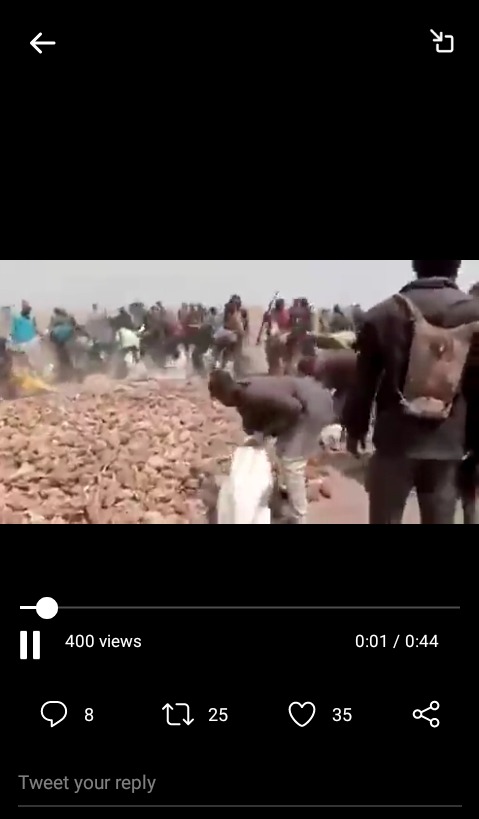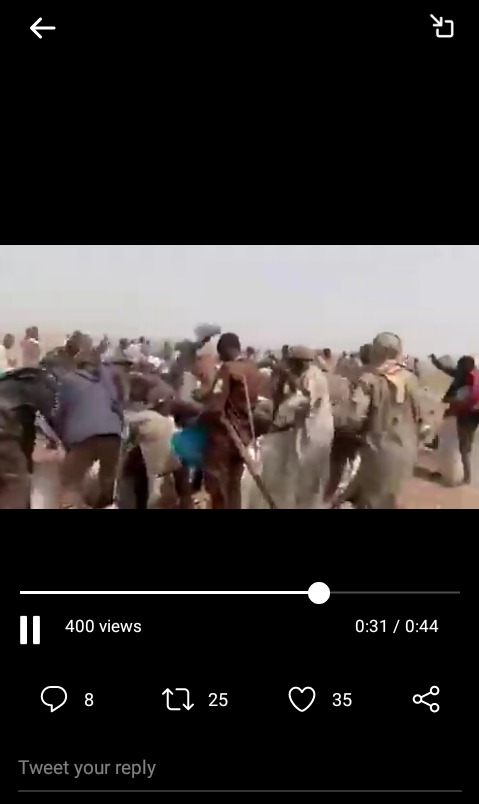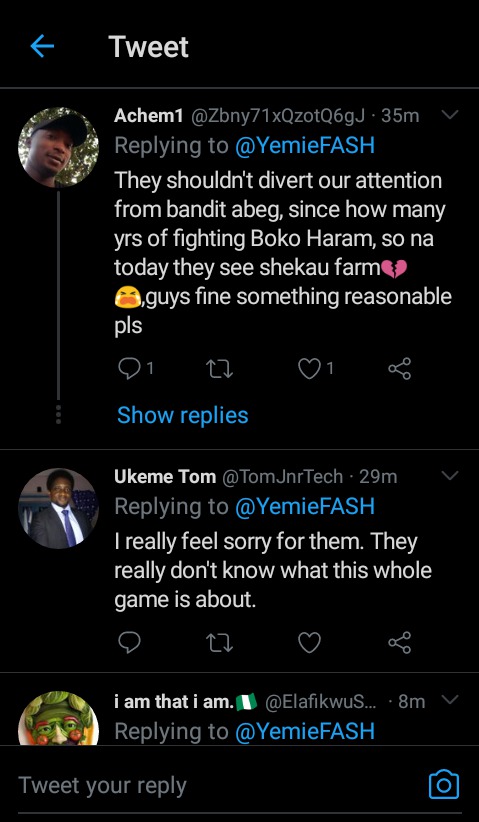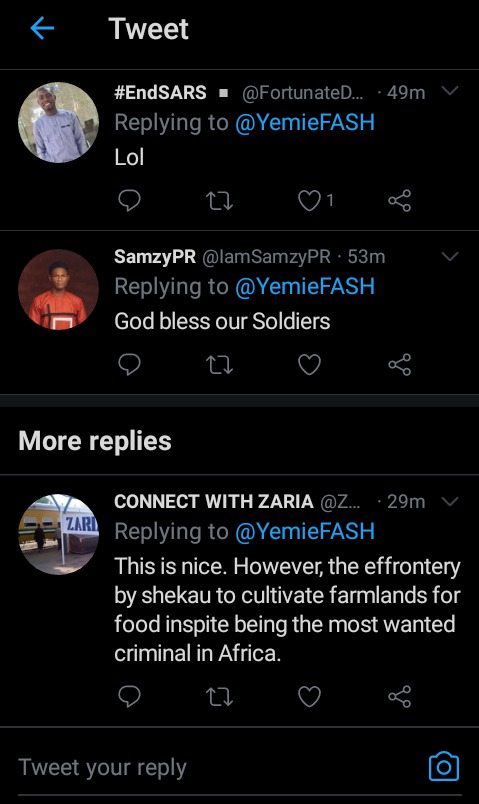 Content created and supplied by: TaurusBaby (via Opera News )