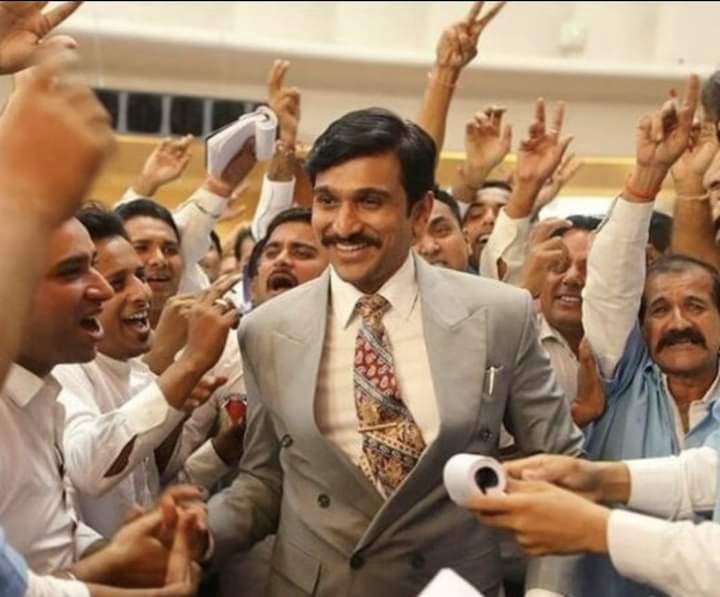 Fast and Furious or Slow and Steady?
This is a short story of two prominent Indians; A Stock Broker and a Businessman.
In 1980 — Harshad Shantilal Mehta was 26 years old, while Nagavara Ramarao Narayana Murthy was 34 years old.
That same year, Harshad Shantilal Mehta started as a Stock Broker, while N.R. Narayana Murthy started Infosys.
Both of them were from a middle-class family and life was tough.
In 1990 — Harshad Mehta was rising like a star. He was called the Big Bull. He was also called the "Bachchan" of the Stock Market. 
He owned a 15,000 sq ft seaside palatial mansion and many high-end cars. 
Meanwhile, Narayana Murthy's Infosys was still struggling, even after putting in 10 years of hard work. 
Murthy led a simple life and focused on building Infosys based on honesty and good work ethics.
In 1992 — Harshad Mehta was accused of fraudulently manipulating the Bombay Stock Exchange (BSE) to the tune of $1.4 billion.
27 criminal charges were brought against him, amongst other civil litigation. 
Suddenly, Harshad Mehta became infamous as a market manipulator (fraudster).
In 2000 — Harshad Mehta was convicted and jailed on 4 criminal charges.
In 2001— While Harshad Mehta was still standing trial for the remaining criminal charges, he had a sudden heart attack on the night of 31st December and died.
Harshad Mehta — the Big Bull, the "Bachchan" of the Stock Market, died a lonely death in prison at the young age of 47. 
Eventually, 
In 2020 — N.R. Narayana Murthy's Infosys has become an established, multinational technology powerhouse which has over 243,000 employees working in India and abroad.
Infosys has become an inspiration and a dream company for the Youths of a New India.
N.R. Narayana Murthy's estimated net worth is about US$3 billion (October 2020), while the ashes of Harshad Mehta has been lying 6ft below for nearly 10 years. 
PS.
In the world of today…
A lot of young people are tempted to make money the quick way.
Principles have been modified against money. 
Nations are sold for money, 
Honour is sold for money.
Brothers and Sisters are sold for money.
Families are split for the money. 
Friends have been separated for the money.
People have killed for money!  
Who gave so much power to money and made people it's slave?
Be very careful about money.
Remember the case of Harshad Mehta and N.R. Narayana Murthy. 
Legends are created over a lifetime through hard work, trust, integrity, innovation and honesty. 
We all have One Life... Build something that will help the next generation
Be Wise
Be Inspired
Collected and Polished
Content created and supplied by: Protestant (via Opera News )