Cement is a very good commodity as it is a very vital ingredient in building and other construction work. Which is why there is increase in price of Cement is in the market.
For the past few months the increase in the price of Cement has made plenty construction work and building has been on hold. Because Cement in stores and markets has become untouchable due to the shoot in price of Cement.
Today I bring you good news as Cement is not longer sold at the N4000. The new price is of a bag of Cement in market is N3,450, while in Lagos and some states it found at the rate of N3,400 per bag.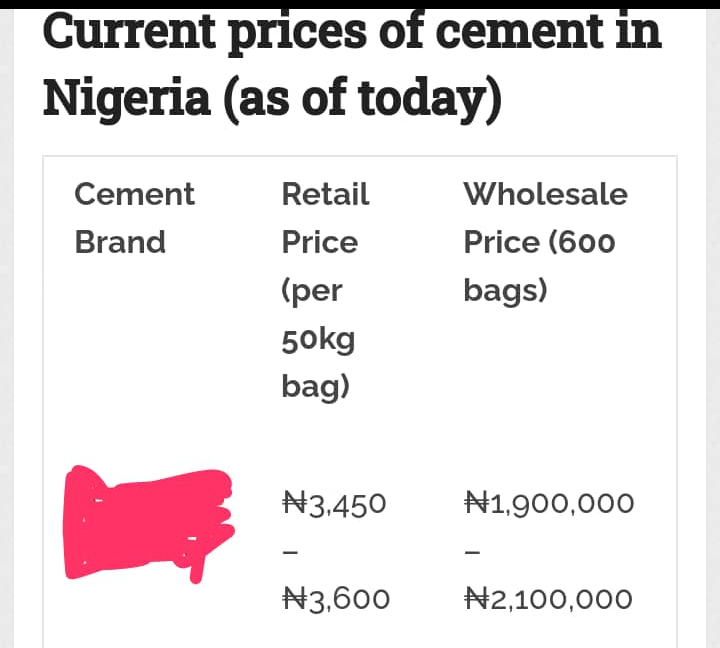 Furthemore, I urge all builders to remain calm as federal government led by president Muhammadu Buhari Administration is on the process of making sure Nigerians are relieved from any loss encountered in this Covid-19 pandemic.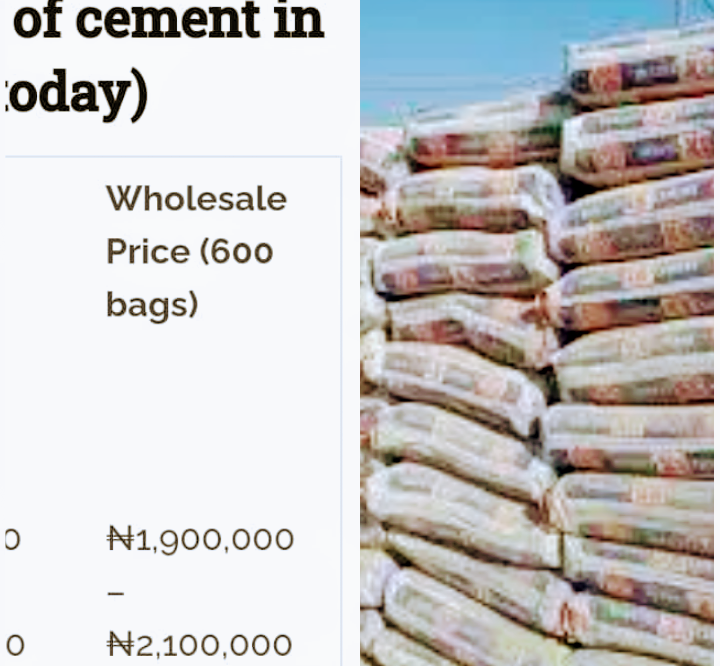 A cement is a binder, a substance used for construction that sets, hardens, and adheres to other materials to bind them together. Cement mixed with fine aggregate produces mortar for masonry, or with sand and gravel, produces concrete. 
What is the price of a bag of Cement in your area? Is it still sold at N4000? Please share with us your views and opinions in the comment box.
Please do share this article to get others informed also like and follow me up for more updates around the world.
Thanks for your time. Do stay safe
Content created and supplied by: Fiestar (via Opera News )