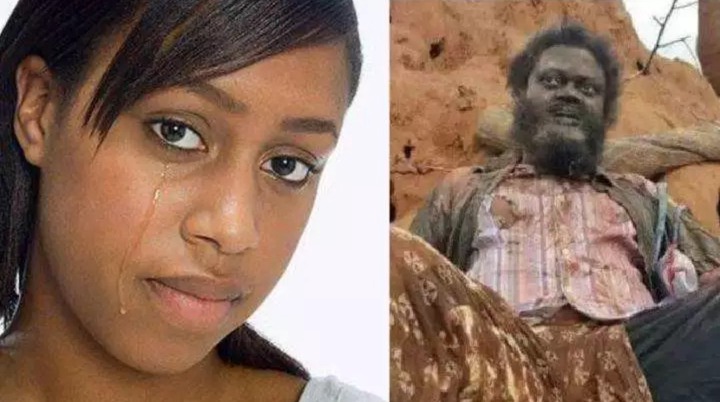 Photo used for illustrative purposes only
One day, when I was working with a commercial bank as a teller, a mad man handed his cheque to me and he said, "I would like to withdraw the sum of 5 thousand naira". I then responded to him that he should go and use the ATM as it is used to withdraw any money below N10,000.
The mad man then asked why he can't have cash from a teller, I irritably returned his cheque and told him that these are policies set by the bank so he should leave if no other thing to sort out as there is a queue behind him. 
The mad man remained speechless while I was inquisitive to attend to another customer, he then told me to withdraw all the money on his account. I was astonished to see that the mad man had 3 billion naira on his account balance after I checked it through the system.
I quickly knelt to apologize to the man for my ill attitude towards him because his account is one of those financing the bank. While on my knees, I calmly told him he can't withdraw all his money then because the bank did not have enough cash and if he could make an appointment to come back the next day.
He then asked as he smiled, "how much could I withdraw now?" and I said any amount up to N400,000. He opted to withdraw N400000 and I quickly gave him only for him to remove N5000 and return N395000 for me to deposit into his account. 
I felt dumbfounded for his retaliation and since then, I never underrate any customer irrespective of what he wears to the bank. This shows that we should treat everyone with respect and never be too quick to judge a book by its cover.
Note: The story above is a fiction.
Content created and supplied by: Hertheyshiner (via Opera News )