Following the ban by farmers in the Northern part of Nigeria on the supply of food to Southern Nigeria which has made food prices to increase drastically, a farmer in the southeastern part of Nigeria has displayed and shared the picture of his farm produce on Facebook.
The farmer whose name is Sampson Oko Nweke took to his Facebook account to display his farm produce. He said that he specialises in yam production.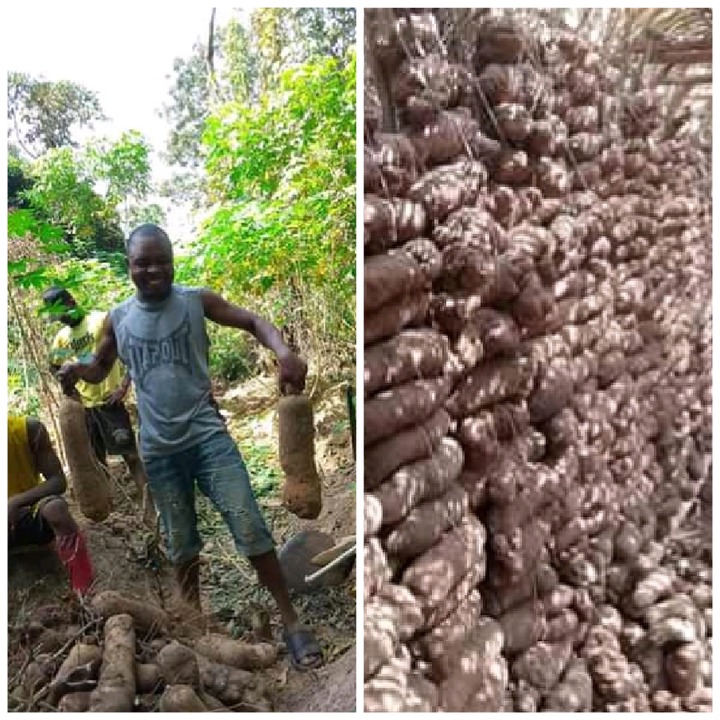 Mr Samson Oko Nweke wrote "BACK TO FARMING
Farmers from Northern Nigeria has placed an indefinite ban on all food supplies to the south. But they don't know we are not lazy either.
Take a close look at these pictures below. That is me in my farm and in my ban. I am a specialist in yam farming. Yes! Only yam farming and i am very proud to proclaim it.
If you want to be a good and successful farmer, specialize in one. Yam, cassava, cocoyam, potatoes, tomatoes, cucumber, carrots or livestock farming etc. You don't need to be a jack of all trade yet a master of none. I am a yam farmer, i can feed ten communities. What about you?"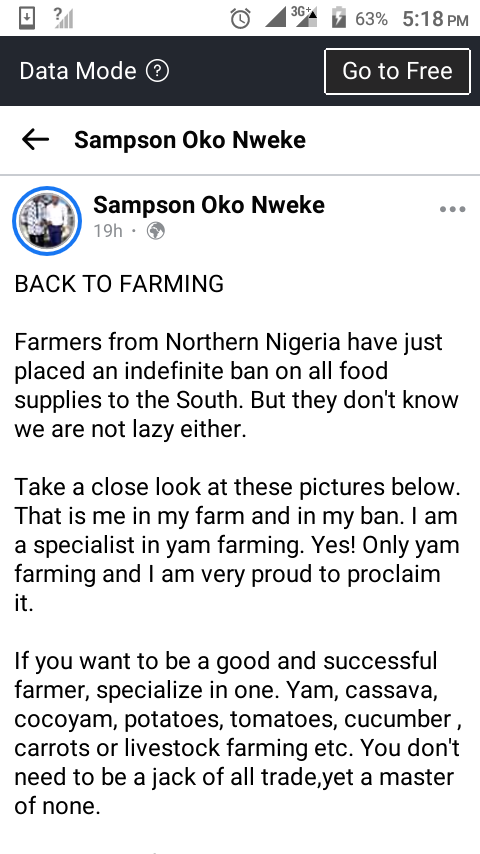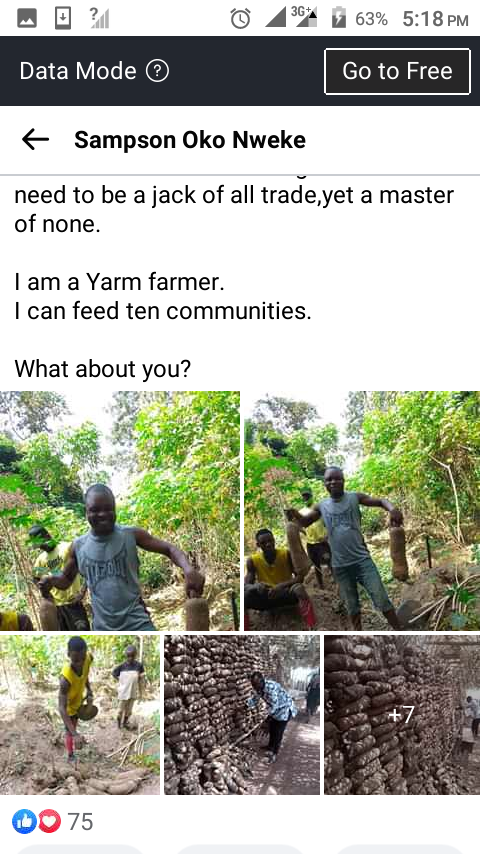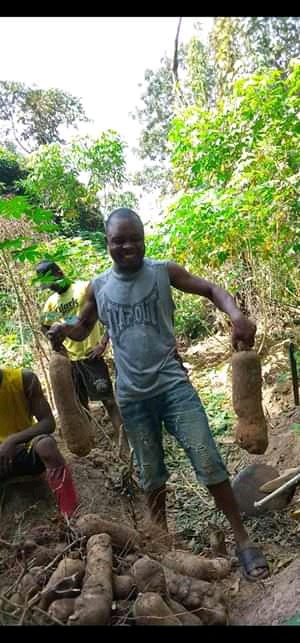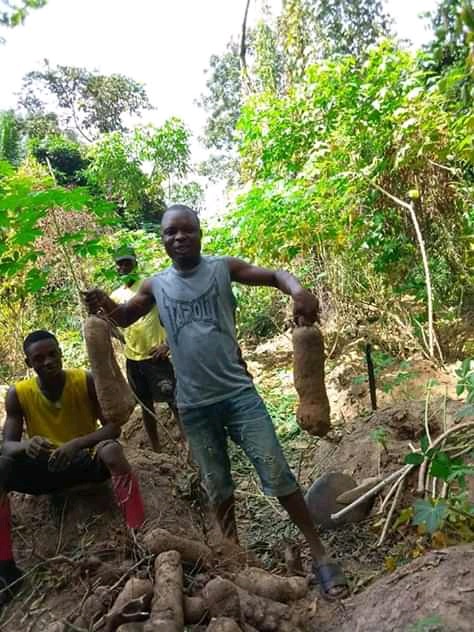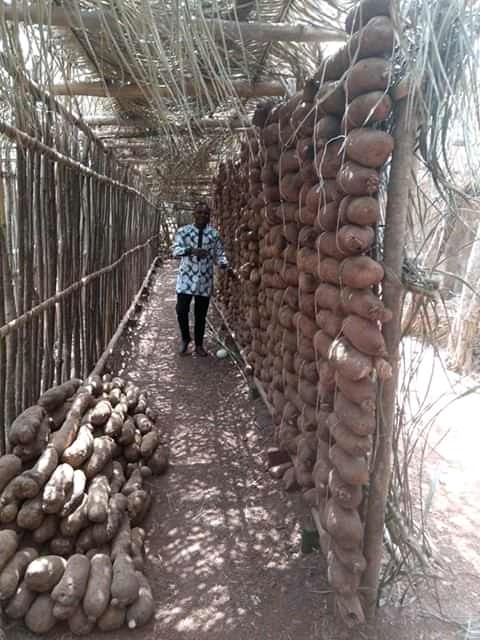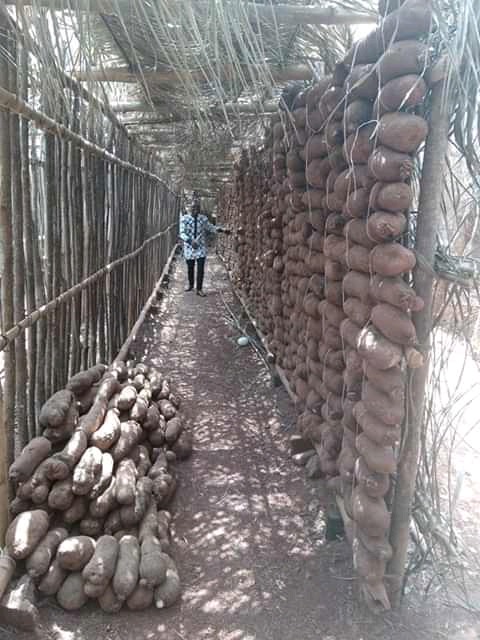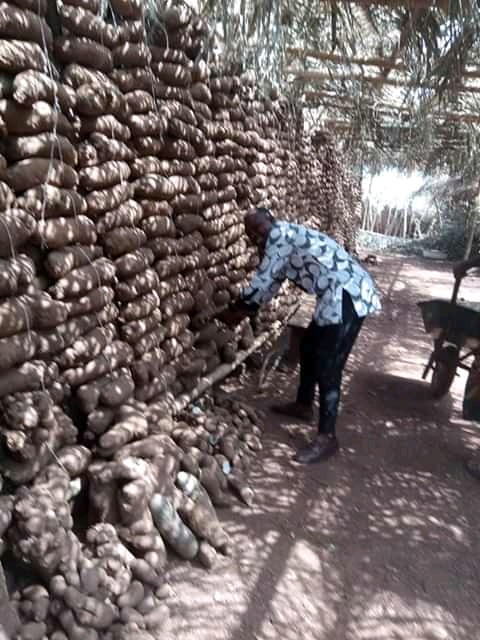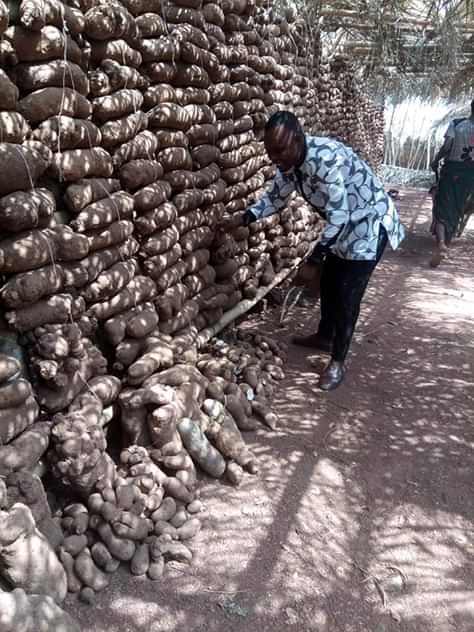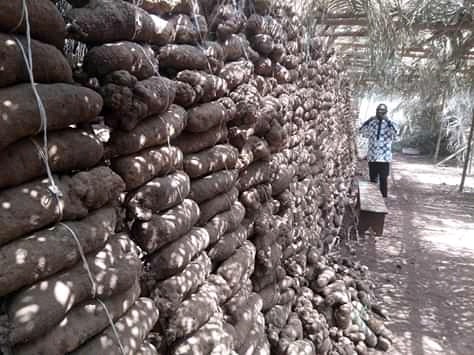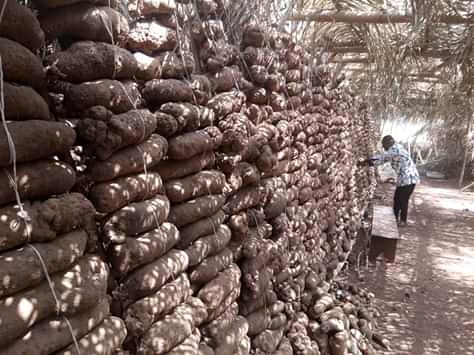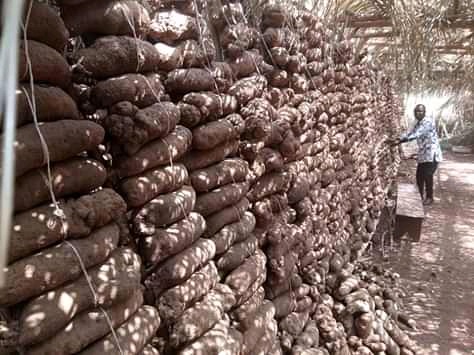 Content created and supplied by: Agbaa4real (via Opera News )