After the federal government of Nigeria placed a ban on the trading and owning of cryptocurrency by Nigerians, Adamu Garba took to twitter and sarcastically tweeted that cowtocurrency is the new deal and wanted People to invest in cows instead of investing in cryptocurrencies.
See his tweet below: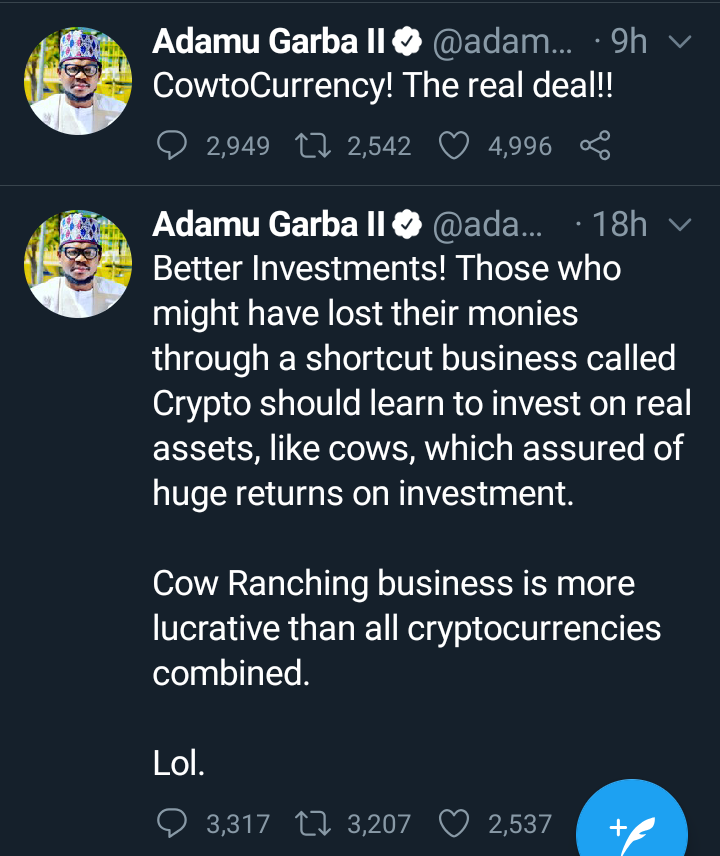 His sarcastic tweets came a couple of weeks after the clash between farmers and Herdsmen became rampant and led to the eviction and setting of ultimatums for Herdsmen to leave some parts of the country, particularly in the West and Eastern part.
Adamu Garba's tweet about using cowtocurrency as a form of exchange instead of bitcoin might have been inspired by the fact that the side of the N200 note have a couple of cows, which signifies the agricultural prowess of the nation and regarding the cows as an indispensable part of the Nigerian economy, as opposed to some people who see the eviction and ban of cattle's from some parts of the country.
Checkout the photos of the N200 note below and understand better;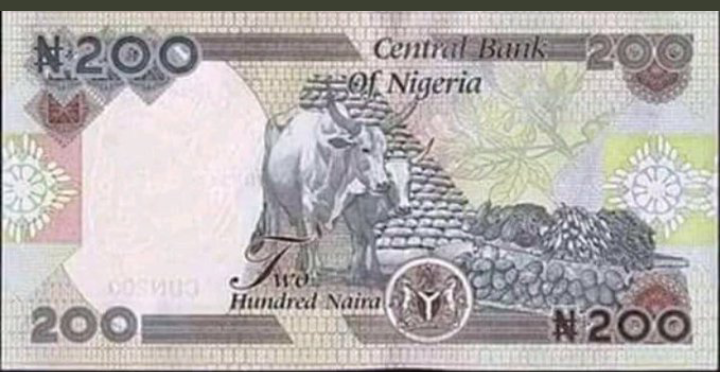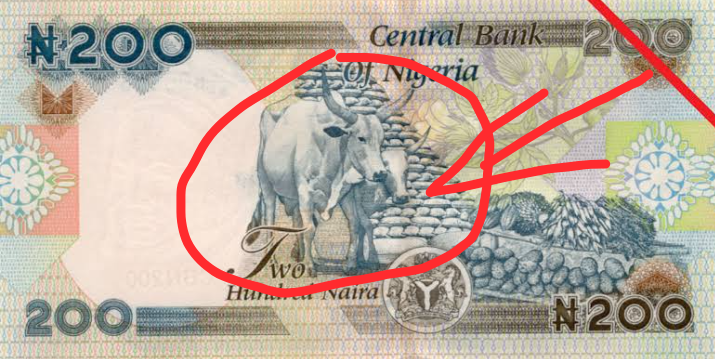 What do your thing about this and also what Adamu Garba said about cowtocurrency, do you think he is right?
Don't forget to leave a comment.
Like and share the post too.
Content created and supplied by: Lukmanz (via Opera News )