In a nation badly disturbed by a rise in job loss, and an alarming rate of unemployment comes a young man who stepped in, and toiling along those torturous path, along grass through grace and now to greatness. 
The story of young Stanley Uzochukwu comes more like a fairy tale, but as has been repeatedly told, it gives credence to those tales by the young man as true. It tells the story of resilience, of focus, of foresight, of huge dreams, of consistency, and of faith. Nothing did it more than self-believe and faith in God.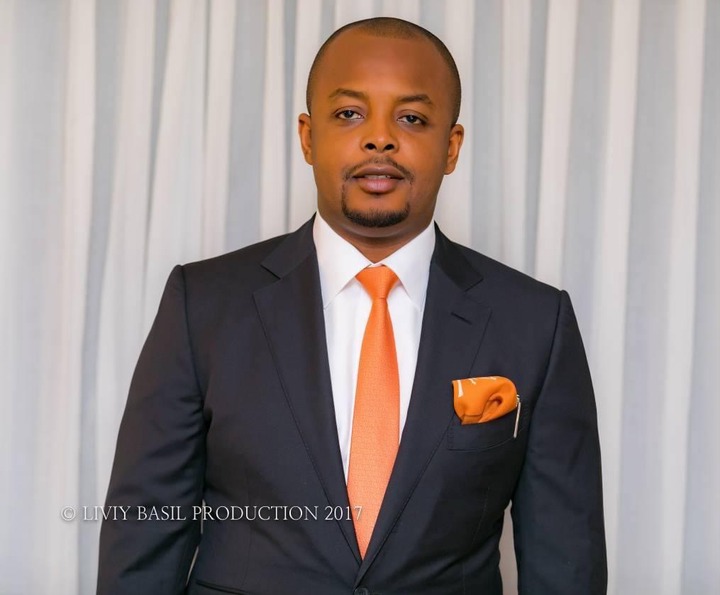 Stanley is a believer in the gospel. The young man is deeply religious, and doesn't take any thing related to God for granted. In whatsoever he does, he almost always begins with God, and maybe, just maybe, it has been the magical myth that has defined his success.
As a small child, he hawked akara for his mother. As a youth, he hawked varieties of goods and wares including perfumes on the streets of Abuja. It was this trading business that better developed, grew and enveloped him towards what was to come, into the business world. 
Sometimes, while on the path of rise, one may become disturbed, and feel that maybe, just maybe, that hardwork doesn't pay, or that efforts put-in, doesn't bring back commiserate rewards. This is true about many, infact, most people sometimes in life expert more from inputs, but it has turned out not to always be so.
However, with Stanley at the picture and epicenter, he has shown that hardwork truly pays. It may take time, but the day of glory would surely come, for as the saying goes - there's light at the end of every dark tunnel. 
Today, in what many are yet to understand, Stanley has risen to a leader in the distribution and supply of petroleum products and kerodirect. He's established a very gigantic edifices and distribution/service centers at Jos, Plateau State, Awka, Anambra State and in Niger State. The young man is often concerned with excellence service delivery, and he works hard to have his staff adhere to the guidelines to achieving those.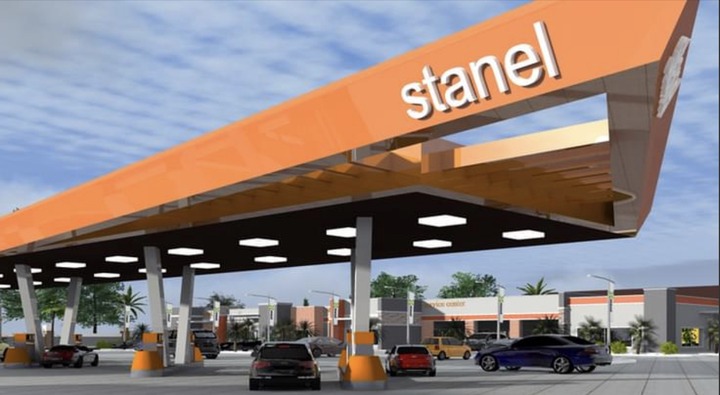 When Stanel World, Awka celebrated her one year anniversary, I was there and experienced firsthand, the beauty of progress. I've also sat out for drinks or launch, for vehicle maintenance or to buy petrol at this business hub. I also attended other functions at the establishment. I'm impressed by their excellence in service delivery. 
The CEO, Mr. Stanley Uzochukwu has made it a sense of duty to end every year in appreciation of her teeming staff, and as well, to celebrate it with prayers and praises. This was what brought us all together yesternight at the establishment. It was a memorable night to celebrate growth, partnership and progress.
Some persons have been asking how this young man was able to mobilize the who is who in Anambra state for his 3-days event that held from Friday, February 12, 2021 to Sunday, February 14, 2021.
According to reliable sources, Dignitaries at the event includes His Royal Majesty, Nnaemeka Achebe, the Obi of Onitsha; a former Senate President and Secretary to the Government of the Federation, Anyim Pius Anyim; a former governor of Abia State and current Chief Whip of the Nigerian Senate, Dr Orji Uzor Kalu; the Senator representing Anambra South in the National Assembly, Ifeanyi Ubah; the member representing Nnewi North/Nnewi South/Ekwusigo in the House of Representatives, Engineer Chris Azubogu; the member representing Idemili North/Idemili South in the House of Representatives, Obinna Chidoka; and the billionaire CEO/Group Managing Director of Access Bank, Mr Herbert Wigwe.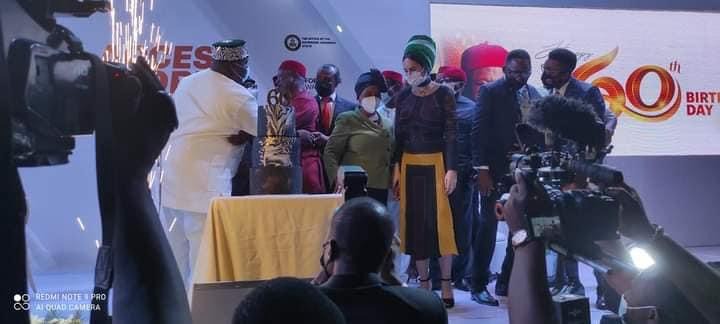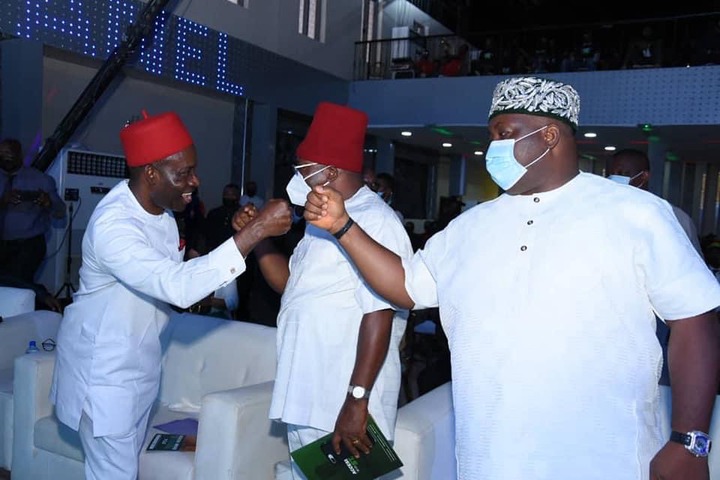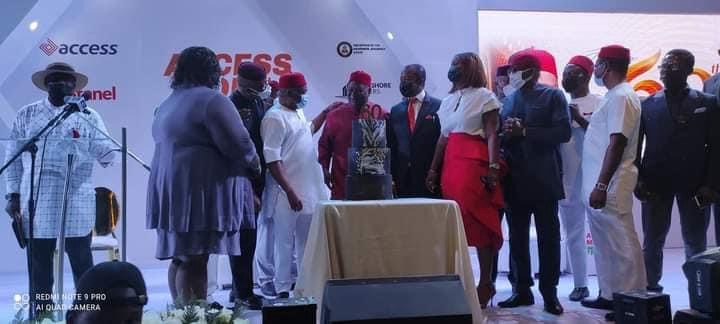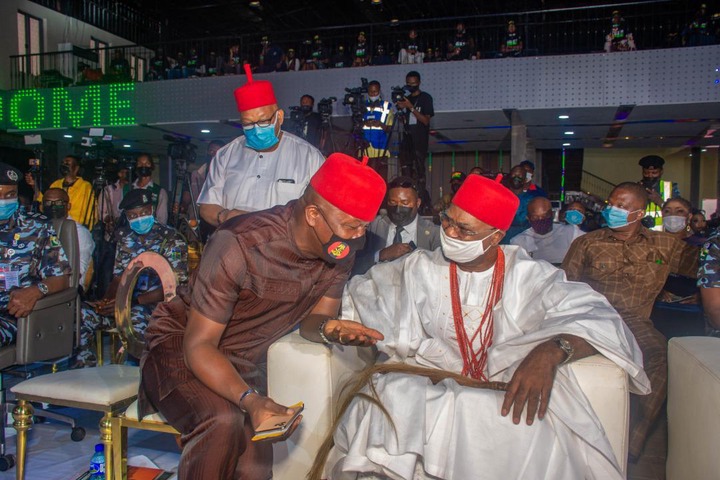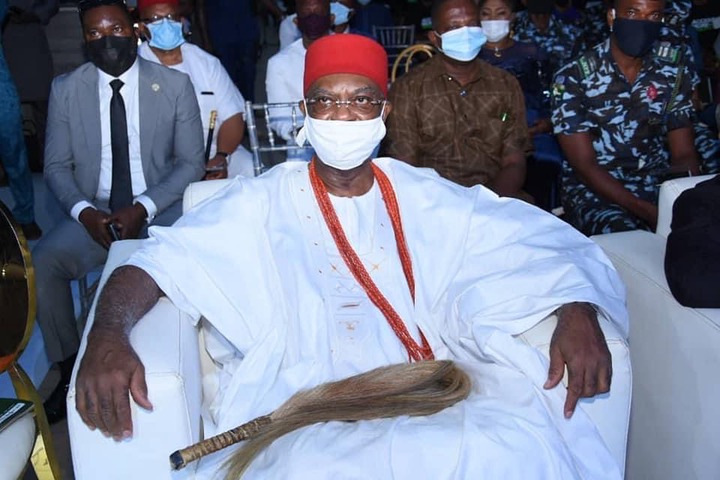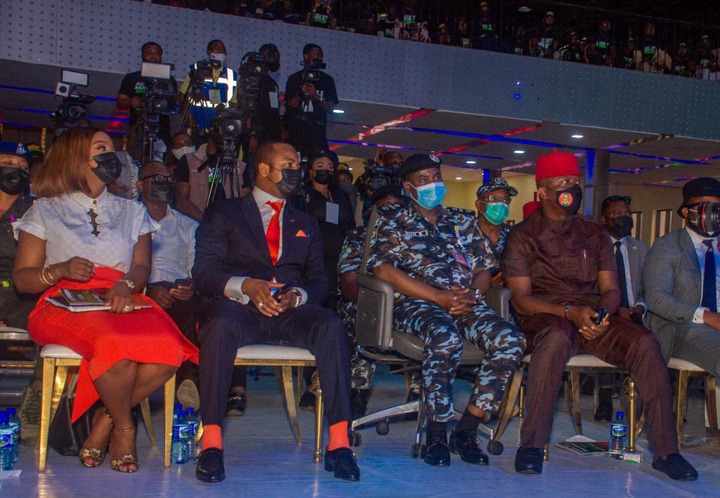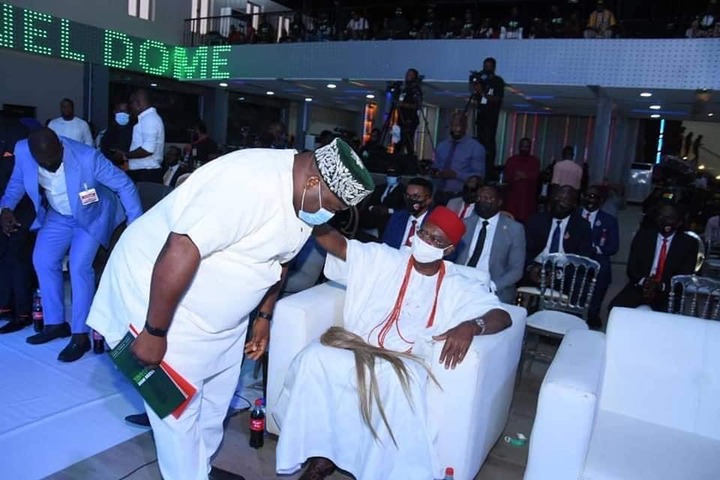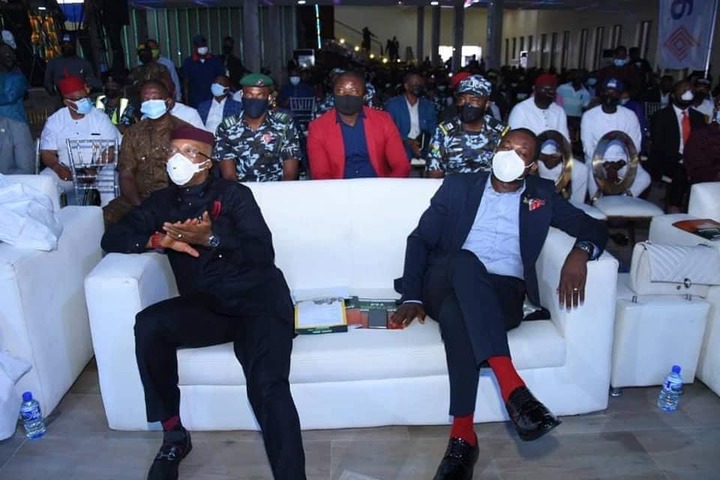 h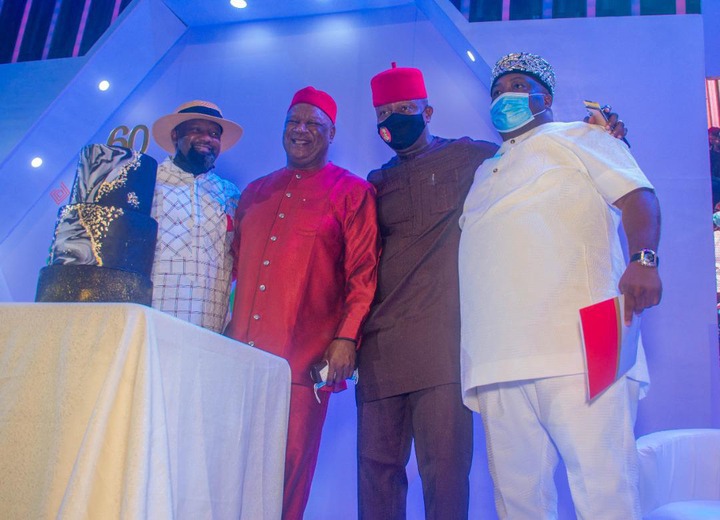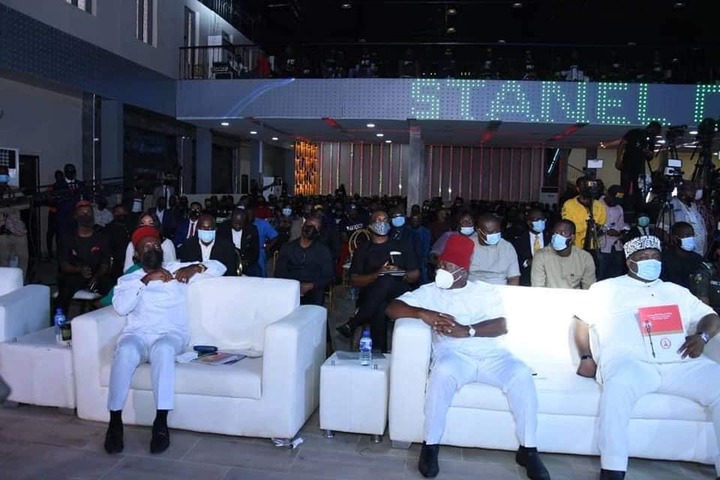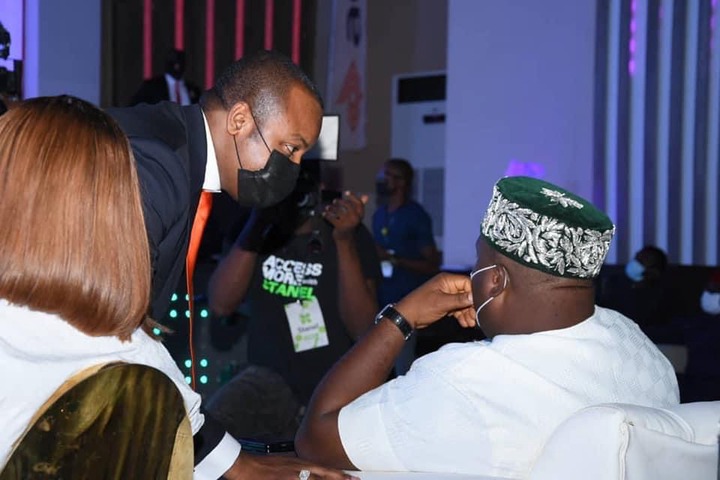 Others are a former governor of the Central Bank of Nigeria, Professor Chukwuma Soludo; the founder, president and chairman of Coscharis Group, Dr Cosmas Maduka; the CEO of Air Peace, Mr Allen Onyema; and a former presidential aspirant, Professor Pat Utomi, CEO of Capital Oil, Senator Ifeanyi Ubah, Billionaire CEO of Wichtech, Chidozie Nwankwo and Chairman of COSCHARIS; Dr Cosmas Maduka and other billionaires.
Access More with Stanel Master Class is a platform to engage, mentor and empower trained Nigerian youths organised by Stanel Group in collaboration with Access Bank Plc and the Anambra State government. Stanley created this platform to educate Anambra teeming youths on the importance of entrepreneurship.
Because of the love Anambra elites have for the youth, Many of them volunteered to chip in their contributions by physically showing up and giving lesson speeches. Notably amongst them is the Billionaire CEO of Capital Oil, Senator Ifeanyi Ubah, who explained how like Stanley, suffered but executed his life dreams.
The progress from yesternight were enriching and the lessons from the event are too many. The lessons were - hardwork pays. Resilience is key. Faith in God finishes it all.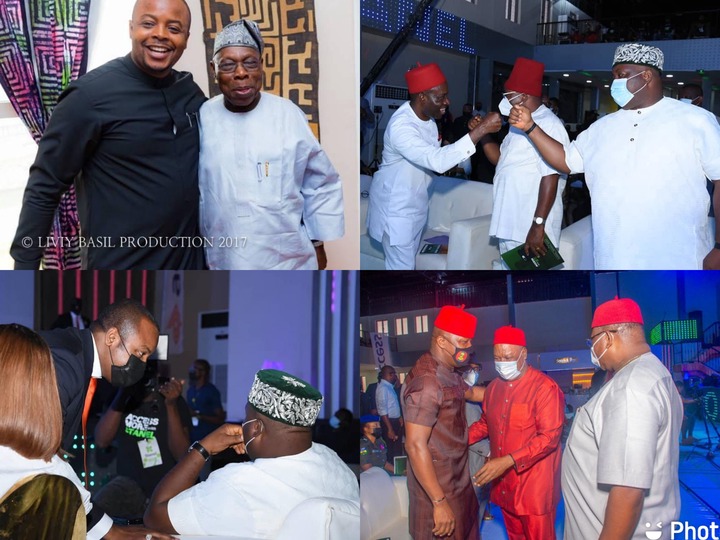 Mr. Stanley Uzochukwu understood quite clearly the role of empowering the youth. The young man understood quite clearly the importance of doing business and growing a brand. As an establishment, they have injected true progress to the immediate locality, and this must be encouraged. 
I congratulate Stanley on a successful outing. I congratulate his teeming dedicated staff. I wish Stanley and his team a rewarding time and more success in business. 
Stanley Uzochukwu of Stanel World has redefined business and ways of doing same. He deserves to be celebrated. And proudly, he's a young man. News like that of his, warms the soul. I celebrate him.
What are your thoughts?
Content created and supplied by: Mounique (via Opera News )