Check Out How To Start A Successful Apple Farming In Nigeria
Now, I will show everyone how to grow Apple Fruit in Nigeria. Do not be deceived by any person that Apple do not grow in our country, though it was then not now. But now there is the variety that grows on all soil, and adaptable to any weather condition.
Wambugu Tropical also known as #Semi Arid Apple Growing well on Nigeria Soil with a higher yield Capacity of 1000 to 2000 fruits in a season. It fruits twice a year and start fruiting 9 – 14 months after planting. Apples are usually planted in February/December and requires rainfall of 115-120 cm per year. During flooding, the excess water should be drained out very quickly to prevent water-logging.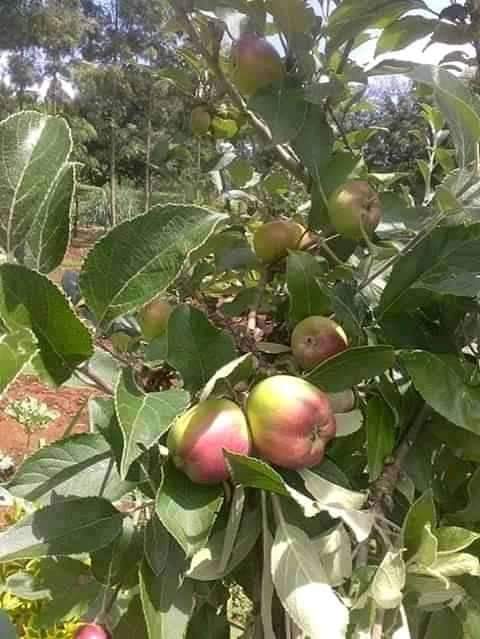 Do you believe that 100 trees of this Apple on that your abandoned or waiting to build a piece of Land can fetch you a huge Sum of #31 Million Annually? 
My dear Consider investing on this #AGRICGOLDMINE once you have the Land and Capital Resources.
Semi-arid-apple is seen As an organic grafted apple that can be grown anywhere. Before now, Apple farming has been a difficult thing in West Africa including Nigeria because of the Climatic conditions. Fruit bearing plant is very selective, yet many people like this fruit in the country.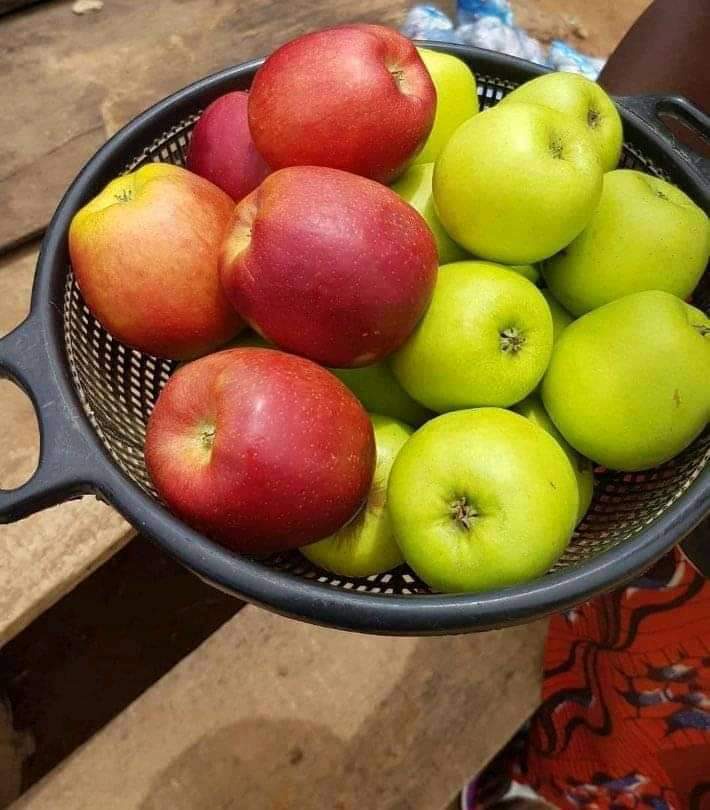 Furthermore, many people preferred Apple than any other fruits and has a higher price. One could go for the one of #50 or #100 though it depends on the size. Wambugu apple can grow in a warm or hot temperature of about 36 °C. Just like any other known specie that grows only in temperate regions or Area with low temperature.
Wambugu apple can also can as well grow in any soil type and weather but not in a waterlog area. For optimum growth and yield bell apples are planted usually in February/December and requires rainfall of 115-120 cm per year. During flooding, the excess water should be drained out to prevent water-logging.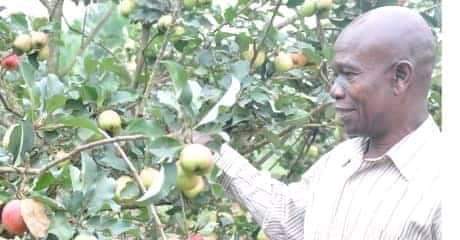 However, there's no need for irrigation in the case of heavy rainfall. The frequency of irrigation may increase to 4 times a month during the summer and reduces to once a month during winter. Apple is advised to be planted in a sandy-loamy soil just make sure the land is properly cleared to remove trees, shrubs, grasses and other weeds. You may like to keep them in one place for compost manure. Now make a hole of between 60 cm by 60 cm or a hole of 2 feet by 2 feet. Fatherly, prepare the soil very well by mixing organic manure with topsoil in an equal ratio of 1:1 with water. To hydrate them, soak the roots of the seedlings in water for about an hour before planting. Sow the seedlings into the already made hole at a depth of 2 inches above the soil level. Mulch the root area with the compost manure. The spacing should be between 5 m by 5 m for optimum growth.
Transplant them either very early in the morning or later in the evening but first loosen the soil before planting. The seedling should be allowed to grow in the sunlight After planting for a good and healthy structure. Prune the Apple 2-3 years. Apple trees mature within 3 years after planting. Grafted seedlings or the improved variety like the wambugu apple, matures and fruit between 9-14 months each tree can produce 1,000-2,000 fruits. That is what it could achievable after 3 years with a good farming and cultural practices being put in place Note: The first fruiting will be few numbers just to taste water before the mainfruits.
Content created and supplied by: Chimaobi111 (via Opera News )