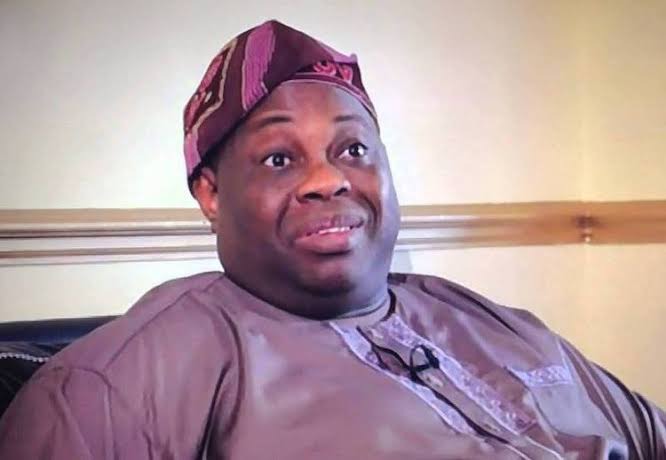 Former Presidential candidate, Dele Momodu.
Dele Momodu has finally disclosed how Nigerians who need his free grant can easily apply. Dele Momodu earlier disclosed his intentions of giving out free grant to 5,000 Nigerians who has urgent need for it. Dele Momodu disclosed that the grant is part of his latest project, the Dele Momodu ovation application which he want to use as a platform to bless Nigerians who apply for the Dele Momodu Ovation Palliatives.
Dele Momodu disclosed that his ultimate intention is to take the Ovation palliatives a notch higher. Interested applicants can apply through "bytethebits.app/ovation/". Interested candidates should apply through the link above. When you open the link, you will see some easy details you must submit before you would be considered for the free grant.
You will be required to provide your names; surname, middle name and last name. You must also provide your original date of birth. You must include your state and city. Your bank details and bank branch must be included as well. Applicants must provide their Twitter and Instagram handles. After filling the details, press submit and wait for confirmation. Successful applicants will be contacted later.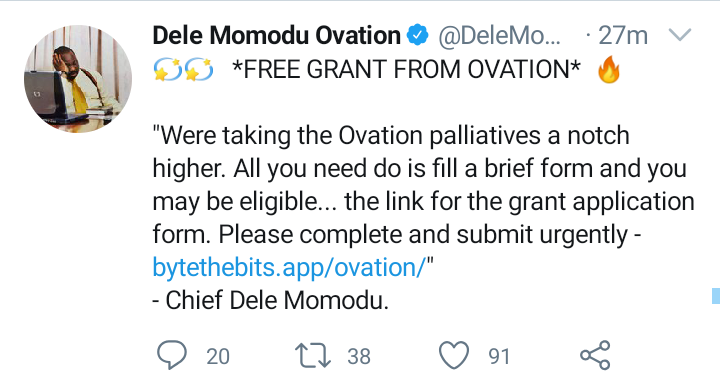 Note: you must fill all the details required before you will be allowed to submit your application form. If you skip any of the details, you can't submit your application form. Applicants must also state how much money they want to get from Dele Momodu. Applicants must also state what they need the money for. Hurry now and increase your chances of getting the grant from Dele Momodu. Copy the link below and paste it in your browser:
bytethebits.app/ovation/
Content created and supplied by: Lighthousemedia (via Opera News )