Thu, 14 Jan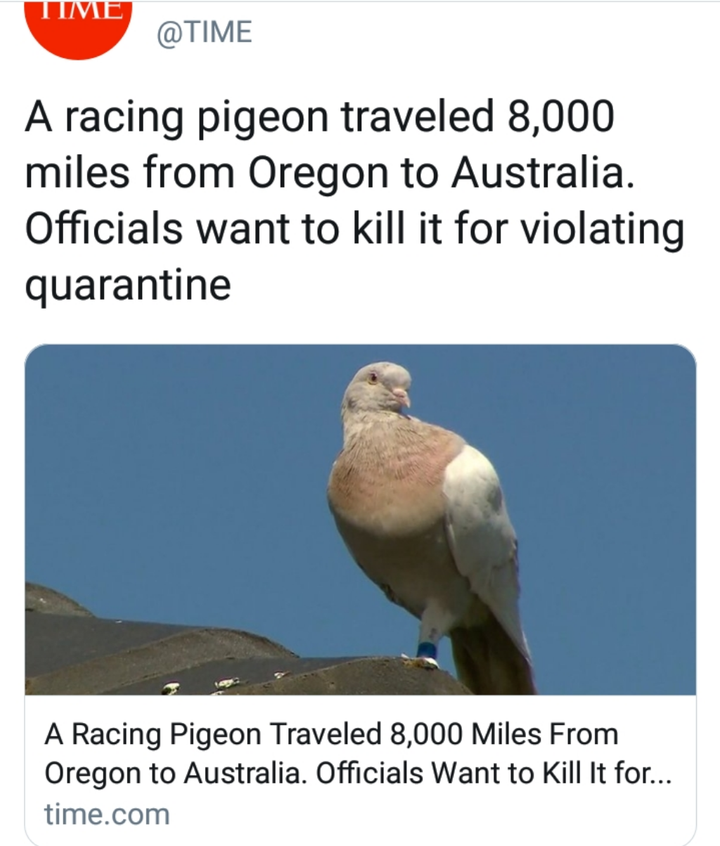 Australia is not joking with quarantine measures as a racing pigeon which has survived an extraordinary 8,000 miles Pacific Ocean crossing from the United States to Australia is considered a quarantine risk. And authorities in Australia are planning to kill it for breaching the country's quarantine law.
The bird reportedly disappeared on October 29, from a race in the U.S. state of Oregon and arrived at Melbourne on December 26 in the backyard of Kevin Celli-Bird, a citizen who named it Joe, after the U.S. president-elect.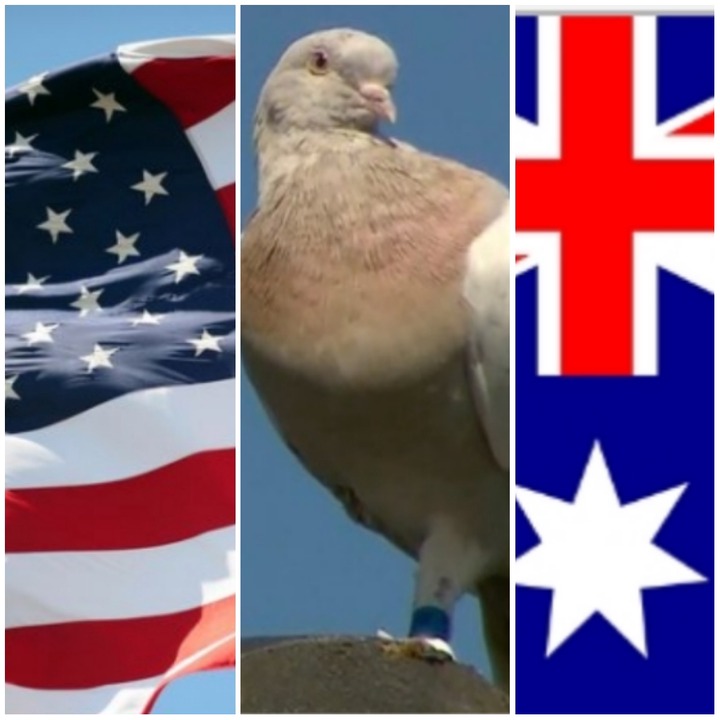 Experts suspect that the pigeon hitched a ride on a cargo ship to cross the Pacific Ocean. According to the report, Celli-Bird said quarantine authorities called him on Thursday to ask him to catch the bird.
"They say if it is from America, then they're concerned about bird diseases. They wanted to know if I could help them out. I said, 'To be honest, I can't catch it. I can get within 500 mil (millimeters or 20 inches) of it, and then it moves.'"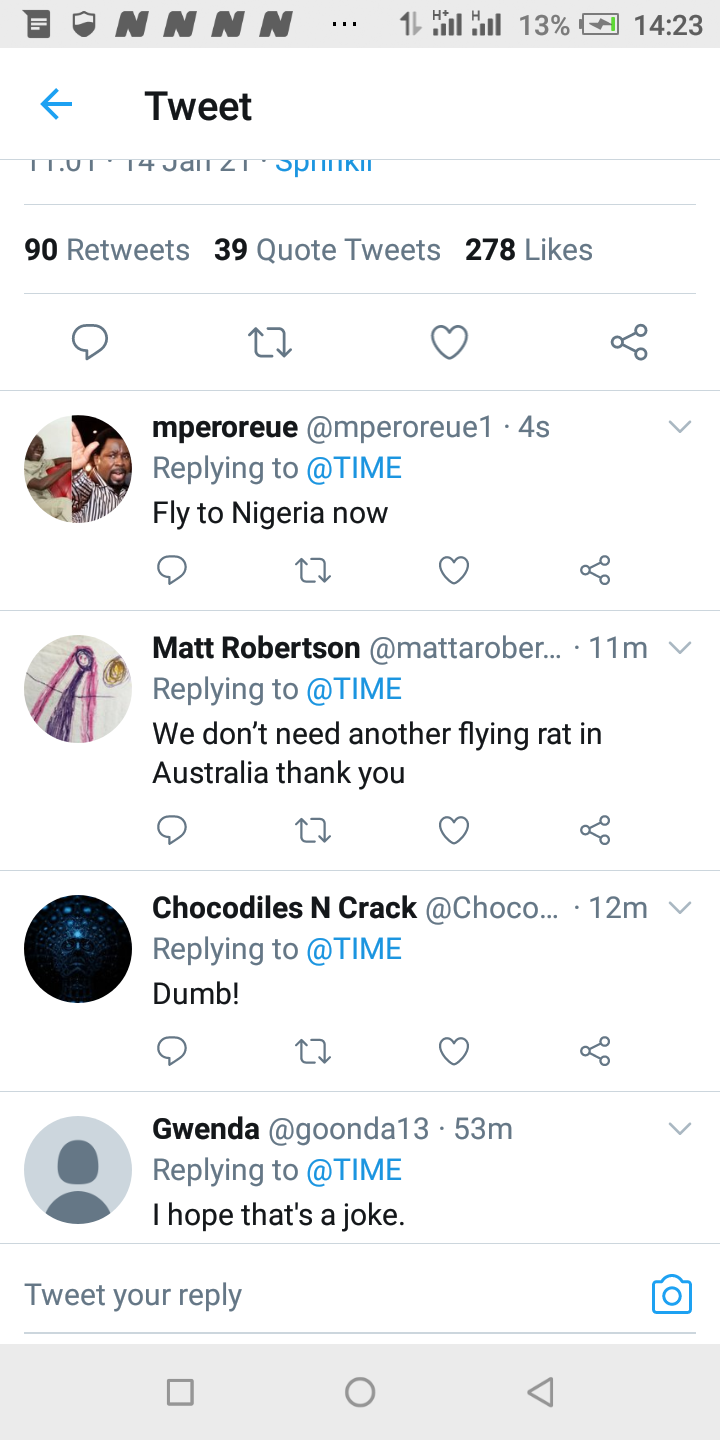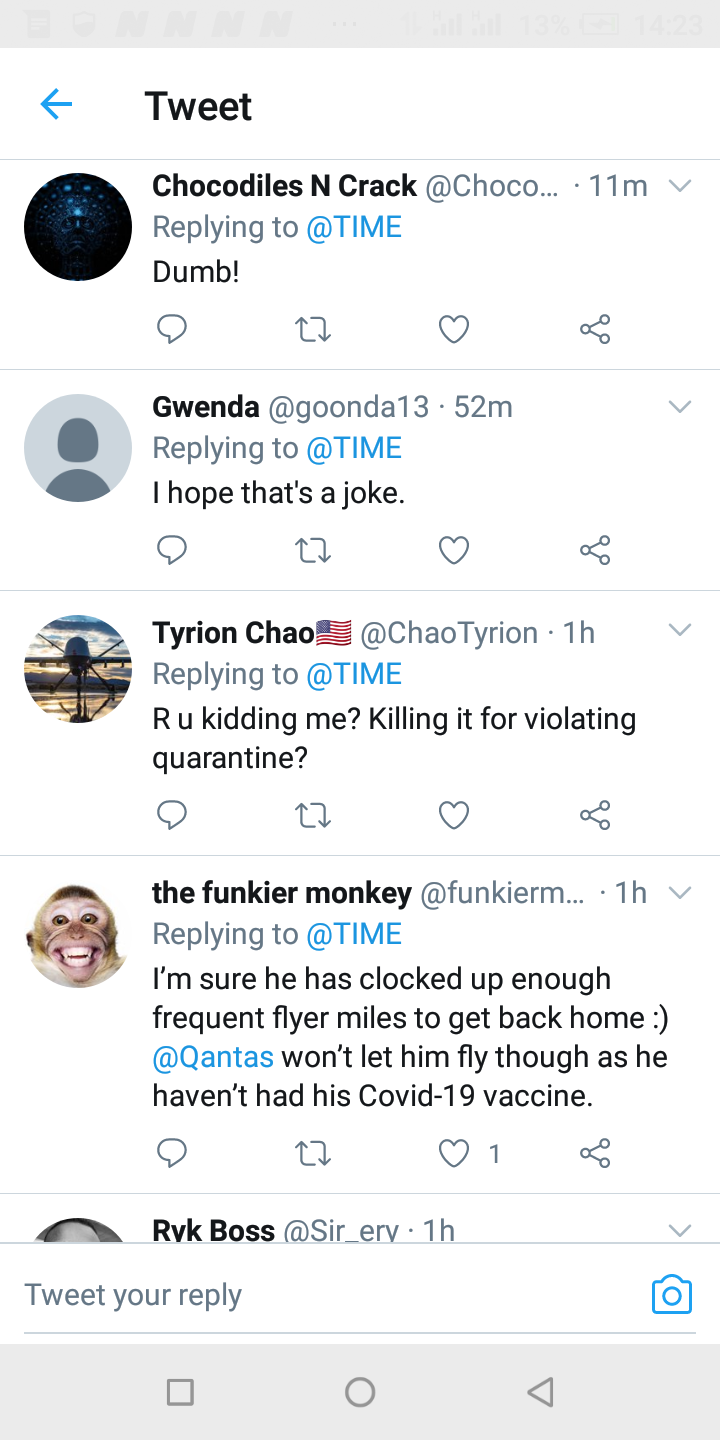 So, right now quarantine authorities are considering contracting a professional bird catcher for this.
Also, the Agriculture department which is responsible for biosecurity in Australia has stated that the pigeon was not permitted to remain in Australia because it could compromise Australian's food security and wild bird population, "It poses a direct biosecurity risk to Australian bird life and our poultry industry," a department statement disclosed as I read from Time's report.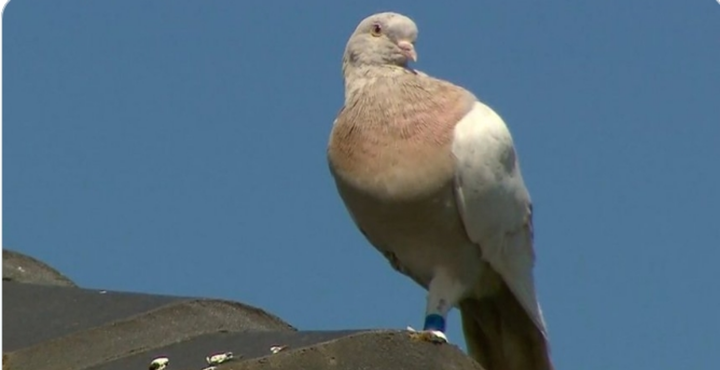 What do you think about this? Is it right to kill this bird for violating quarantine order in Australia?
Don't forget to like, comment and share the article.
Also, you follow the Mpuz7 channel for more News.
Source: Time.com
Content created and supplied by: Mpuz7 (via Opera News )