The Federal government of Nigeria created the Ministry of Micro, Small and Medium Enterprises which is concerned with the affairs of businesses from just an entrepreneur or an artisan to businesses with up to about 200 employees. The ministry have been giving out loans to these businesses to help them start up and also to help them stand firm in their business, with thousands of beneficiaries up till date.
The latest of the schemes created by this ministry was the Survival fund which was given out to artisans and entrepreneurs following the COVID19 pandemic, which affected the nation economically. Most of the beneficiaries of the Survival fund have already gotten their payments, with over 200,000 Nigerians benefiting from the scheme.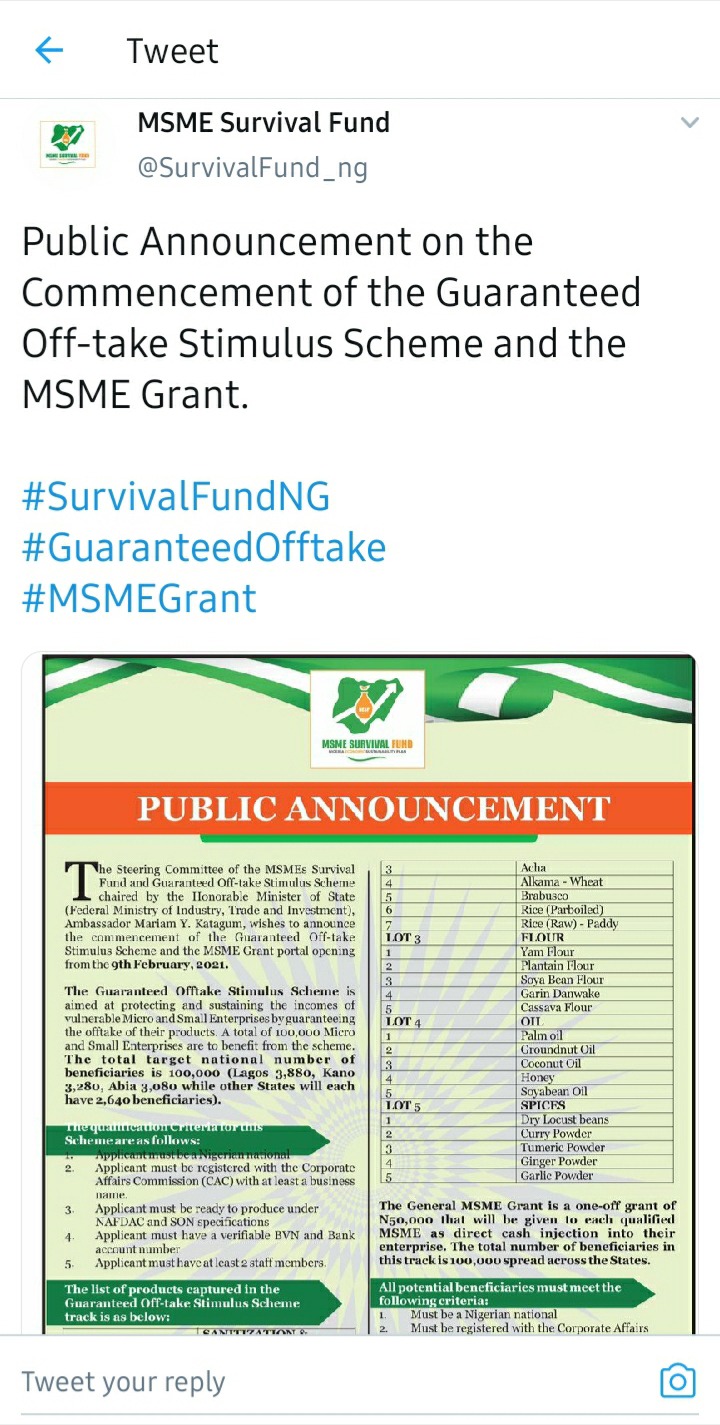 This week, the federal government have announced another scheme called the Guaranteed Off-Take Stimulus Scheme. This scheme would be giving out #50,000 each to 100,000 Nigerians who sell some specific items. The items under consideration in total are 26, and they are listed in the image below;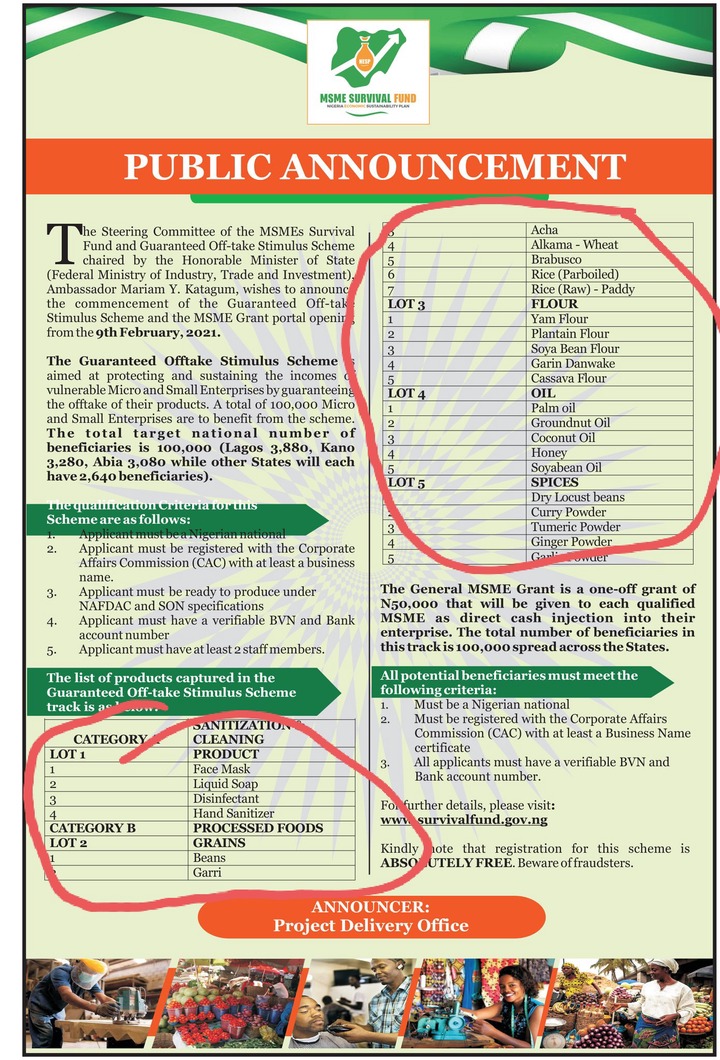 To know more about this scheme and how to apply, head to survivalfund.gov.ng, or follow the scheme on Twitter. 
Content created and supplied by: EmperorReports (via Opera News )