Starting a business is a sure way to building/creating generational wealth. Thus, we shall be sharing with you the actual business ideas that are very lucrative and profitable in Nigeria. And of course, some of them won't stress you out as you think but comes with a high success rate. Thus,
You can now become a business expert from the comfort of your home with the right perception and motivation. 
Furthermore, if you are aiming to start a lucrative business here in Nigeria, the right time is now. Nothing should stand in your way from starting a business in Nigeria.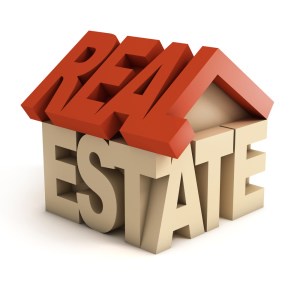 2.  Real Estate Business
According to Robert Kiyosaki, a real estate mogul, "the real estate business is the part to take". Do you know why it is so?
These are Peaceful cash flow rootage that can fetch you money from even while you are asleep at night. Every entrepreneur aspires to retire someday and be financially free and stable. This can only be possible when you build passive multiple or legion streams of cash flow like real estate.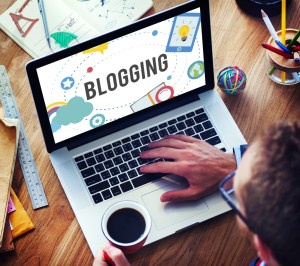 2.  Blogging
Blogging is one of those businesses that certainly makes you your boss. You work at your convenient time, whenever and wherever you will. All you need is to choose a profitable niche and also where your passion lies to enable you to sustain the business.
With just a laptop and a solid internet connection, you can start a profitable blog in Nigeria. likewise, every blogger wants their post to be found on search engine result pages without promoting the content all of the time, hence you would need to acquire top digital marketing skills. (SEO) for search engines like Google. 
3. Car Wash Business
The need for a car wash will always be on the increase and anybody irrespective of age and experience can go into this business in Nigeria. The car wash business is very lucrative as most car owners don't have the time to wash their cars by themselves. Some of them might not also have gatekeepers at home to help them out.
Thus, considering their busy schedule, the only available option is to go for a car wash.
The prerequisites for starting a car wash business is the space that can be rented, the source of water supply and the washing machine to be used. 
4. Sales and Supplies of Safety Equipment
This is still one of the untapped businesses in Nigeria today that you can venture into and become rich.
You don't need to become a safety expert or specialist to start this business.
However, you need to have the product knowledge to succeed at it. The business includes the sales of safety apparel, lanyards, harnesses, safety shoes, gas detectors, hard hats, hand gloves, respirators, fire extinguisher earplugs and lots more. 
5.  Starting a Pharmacy
This is one of the most profitable businesses in Nigeria that you can start and be sure of making good money in Nigeria.
Setting up a pharmacy in Nigeria is very profitable especially if you set up your pharmacy in a geographical area with a densely populated person.
You don't need to be a doctor to set up a pharmacy business in Nigeria.
Nevertheless, you might need to have a license to be approved. 
6. Restaurant Business
In a nation like Nigeria, the restaurant business has always been on the rise. This actually t it just will never go out of fashion.
If you are a great cook, you can start a restaurant business today. Thus, you must ensure that you make good meals that will keep people coming back.
Everyone needs food irrespective of their condition and that makes the restaurant business a lucrative business idea to start in Nigeria. However, you do not need to know how to prepare all the dishes, you can hire a chef to take care of that while you focus on other business processes. 
7. Daycare Center
There will always be the need to make a living even after giving birth to children. Hence, it is a business you can start today if you are looking for startup business ideas in Nigeria.
The services they render are indispensable. If you love taking care of kids, then starting a daycare centre is a brilliant idea.
One important thing to note before starting this kind of business is that you'll need to register it properly to avoid getting into problems with the authorities. 
8.  Hospital
This might interest you to know that you can own a hospital even without necessarily being a medical practitioner.
The health sector is lucrative, people visit the doctors every day. Good health is not underrated. If you have the resources to get land and build a hospital, why not do it?
The next thing on your mind should be to employ a doctor and n nurses as well as the hospital cleaners and every other worker a hospital needs to be functioning for you.
Pay them their monthly or weekly wages and you are good to go.
 9.  DropShipping
This also is one of the new and very lucrative business ideas in Nigeria today. It is one of those businesses you can start with small capital. All you will need is a laptop or smartphone, internet connection, and your social media platforms e.g Twitter, Facebook, Snapchat even your WhatsApp (any of these could serve as an online shop). You generate millions of Naira drop shipping in Nigeria.
The secret of this business is in identifying and knowing what the people need at a particular moment, and knowing where and how to source for those items.  
10. Okrika Bale Business
This business is so lucrative in the sense that you could make a profit worth double the actual price of the bale. You can post pictures online with the prices tagged or you can sell them individually to people.
Okrika will always be bought due to this state of the economy. Thus it a lucrative business to venture into in Nigeria today. Lagos, Onitsha, Kano and Aba, have good markets to purchase a bale of clothes for sale.
The start-up capital may vary as it depends on you. It can be as little as 30,000 to as much as 300,000 Naira. 
11. Boutique Business
The fashion industry is one powerful industry that will always be vibrant in any economy because all over Nigeria and the world at large, people have a basic need for clothing.
Therefore, starting your boutique is a lucrative business idea to consider in Nigeria. Beyond this need, fashion is ever-evolving due to the huge and diverse interest in styles and want.
Starting a clothing shop boutique business is a profitable business in Nigeria especially if you focus on ladies wears. Ladies love fashion and styles, it is therefore not out of order to say it is a lucrative business. 
12. Freelance Content Development/Ghost Writing
Do you consider yourself a content writer? Then setting up your freelance content development could be a lucrative side business you can start today even when you have a full-time job.
Freelance content writing business you can start and make money online in Nigeria with your computer and source of internet. You can develop content at your convenience, whenever you're free. And you'll be getting paid, either monthly or weekly.
A ghostwriter is someone that writes a copy of articles, speeches, blog posts, email newsletters, web copy, etc and is not given credit for the work. 
13. Uberpreneur (Driver for Uber)
We now know that Uber is really common in places like Lagos, Port Harcourt and a few other parts of Nigeria. A lot of persons choose to become Uber drivers use of the freedom that comes with it.
And, it is one of the lucrative businesses you can start in Lagos and a few other parts of Nigeria. If you own a car, then you have all it takes to begin. All you need to do is to become part of the Uneededberpreneurs and start making money by getting your commission on each ride. This is an opportunity to manage your schedule and work with the time that suits you best. 
14. Ice Block Production and Sale
When thinking of startup business ideas in Nigeria, ice block production should come to mind. The climate state of Nigeria with an abundance of sunlight and heat influences such thought.
Therefore, it is a profitable business idea to kick start with a small capital at your disposal.
All you need is just a good freezer, electricity and water (that'll become the ice blocks after freezing). In some parts of town, there might be no electricity and people will look for ways to preserve things like their soup especially.
Drinks and even drinking water will need a bit of ice to get cold at least. 
15. Printing Press
This is one of the oldest and fast-moving small-scale businesses in Nigeria that is still profitable.
Beginning a printing press business where you can mass produce works like news bulletins, magazines, banners and flyers is one of the hot business ideas in Nigeria that is lucrative. Having the capital and the right geographical location, the printing press is one of the best business ideas to get rich fast in Nigeria. Although this kind of business will require a lot of funds to kick start if you have the funds to venture into it, be rest assured that you are made. 
16. Egg Supply and Distribution
Egg supply and distribution isn't a weak idea, you can aspire to own a poultry farm of your own to make things easier for yourself.
You can be supplying the eggs to hotels and retailers. Eggs are consumed daily and also is a good source of animal protein. Apart from that, eggs are used in the manufacture of products such as soaps, confectioneries, cosmetics, hair conditioners etc.
Egg supply and distribution is a very profitable business idea to start in Nigeria, As you build your customer base, the business will grow and you will make more profit.  
17. Cake and Cupcake Bakery 
In this present-day Nigerian society today, events are endless from wedding Anniversariesto to birthday and end-of-year parties.
Baking, decorating, and selling unique cakes and cupcakes for such occasions is a great business idea for the passionate baker to venture into, and one that is superbly lucrative.
You can begin with a very low budget by baking and decorating your cakes right from the comfort of your home.
An effective marketing plan is to forward your cake samples to interested persons and event planners to ensure they patronize you when the need arises or you can showcase your works on Instagram and Facebook etc. 
18. Sales of Mobile Phone Accessories
The marketing of mobile phone accessories has fast become a very profitable and lucrative business in Nigeria today.
According to statistics, the number of phone users in Nigeria is projected to grow to more than 150 million in 2025. There are likely chances of the mobile phone users to need e phone accessories now and then.
Amongst the common accessories in demand include, batteries, battery chargers memory cards, earpieces, pouches, screen guards, etc.
Therefore, the sales of Mobile phone accessories will be a great business venture to consider when it comes to a startup business idea. 
19. Fashion Designer and Tailoring
This one right here is one of the skill-based startup business ideas that you can venture into in Nigeria today.
Once you have this skill, you're ready to start making some reasonable cash.
Tailoring is now even more lucrative than it has ever been before now. People sew new clothes very often and tailors are greatly responsible for this.
Most tailors even advertise their work online using an online marketing strategy that works to attract customers. Truly, some people do this. This is a daily income business in Nigeria that anyone can venture into. 
20. Tomato Farming Business
Farming or husbandry remains one of the best investments in Nigeria today. This business is highly profitable and likewise, not so expensive to start up. However, one of the requirements to begin or kick-start a tomatoes business in Nigeria is to know what kind of tomatoes are in high demand.
You can simply collect this information from seed suppliers, as they will be able in the right position to give you the right information to be better on popular demand. Based on market demand, they know the fast-selling varieties, which ensure that the seeds you chose are perfect seeds that'll produce well.
Conclusion
Having a flourishing business in Nigeria to a great extent depends on what goes well with you as an individual.
You have to consider some important factors such as the geographical location of the business and the market demand.
Even so, this requires a lot of market research to be done. Again, it is important to do something you have a passion for. It must that has a great demand and gives a strong earning perimeter.
Content created and supplied by: Temermer (via Opera News )
Opera News is a free to use platform and the views and opinions expressed herein are solely those of the author and do not represent, reflect or express the views of Opera News. Any/all written content and images displayed are provided by the blogger/author, appear herein as submitted by the blogger/author and are unedited by Opera News. Opera News does not consent to nor does it condone the posting of any content that violates the rights (including the copyrights) of any third party, nor content that may malign, inter alia, any religion, ethnic group, organization, gender, company, or individual. Opera News furthermore does not condone the use of our platform for the purposes encouraging/endorsing hate speech, violation of human rights and/or utterances of a defamatory nature. If the content contained herein violates any of your rights, including those of copyright, and/or violates any the above mentioned factors, you are requested to immediately notify us using via the following email address operanews-external(at)opera.com and/or report the article using the available reporting functionality built into our Platform See More