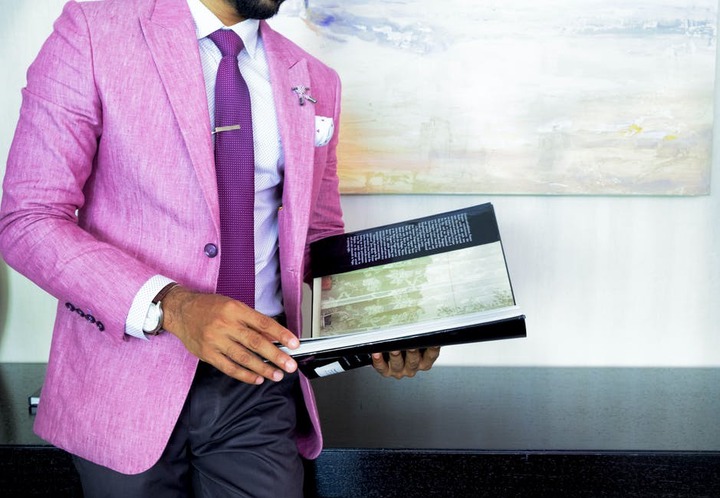 Every business man or woman wants to succeed in his or her business, but it must be abundantly clear and properly understood that success in any business endeavor requires wisdom.
From my personal studies about wisdom, I have found out to increase your bank account, you must improve your brain account. 
See what someone has rightly said in regard to wisdom between the rich and poor...
The rich stay rich by spending like the poor.
While the poor stays poor by spending like the rich.
Another person said, business is all about solving people's problem at a profit. You can see solving people's problem for a profit is not possible without wisdom.
Meaning if you want to earn more money, you need to identify problem you can solve and you must be educated in financial matters.
It takes wisdom to build anything that will last. No business thrive without the application of wisdom.
Even God needed wisdom to be able to build the creation we all live in today.
Ps. 136:5
To him that by wisdom made the heavens: for his mercy endureth for ever.
Whatever kind of business you want to build in life, wisdom is a major requirement
Nothing of importance is ever built without wisdom.
If God needed wisdom to build, for man to build anything of importance he must have wisdom. Whatever that is working wisdom is at it base. Therefore, wisdom is key to any business success. For example to know the business to invest in so that one doesn't invest and run at a lost, wisdom is key.
Pro. 24:3
Through wisdom is an house builded; and by understanding it is established:
The same applies to any woman that intends to make success out of her family life, wisdom is a major necessity.
Pro. 14:1
Every wise woman buildeth her house: but the foolish plucketh it down with her hands.
Then, What Is Wisdom?
Wisdom is the ability to discern and judge which aspects of the knowledge you have acquired are true, right, lasting, and applicable to your life.
In a nutshell, wisdom is the correct application of knowledge you have acquired.
How Do We Get Wisdom?
You get wisdom by asking for it from God. 
Divine wisdom comes from God, you hardly enjoy it without placing a demand for it from God. In the Bible we can see King Solomon, placed such demand on God for wisdom and it was given to him and he ended up been the wisest man in his generation. 
James 1:5
If any of you lack wisdom, let him ask of God, that giveth to all men liberally, and upbraideth not; and it shall be given him.
You also get wisdom by association 
This is by associating with those who has it, you can connect with it.
Who you associate with in life matters greatly. In fact, who you associate with determines what accompanied you. King Saul the first king of Israel associated with prophets and began to also prophesy. 
1Sam. 10:11
And it came to pass, when all that knew him beforetime saw that, behold, he prophesied among the prophets, then the people said one to another, What is this that is come unto the son of Kish? Is Saul also among the prophets?
It comes via accepting instruction and taking advice.
 The body of information you are connected with in life to a very large degree determine whether you walk in wisdom or otherwise.    
Collection of the right advice and counsels from people could accord you the possibility of contacting wisdom.
Pro. 19:20 (NIV)
Listen to advice and accept instruction, and in the end you will be WISE
- www.Facebook.com/loveaflameworld.org
- www.youtube.com/amazinggodtv
- www.mixlr.com/amazinggodbroadcast
 It Can Only Get Better....
Content created and supplied by: SILVAEDANIELS (via Opera News )