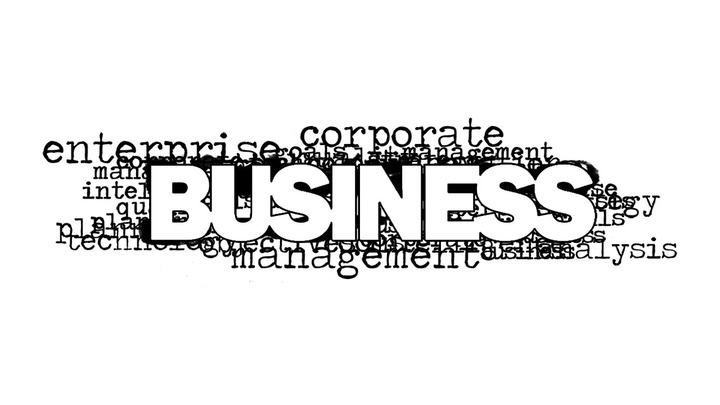 Unemployment and under-employment have become a major challenge for both the Nigerian government and the Nigerian people. And unfortunately, many teens have lofty ideas to set up and run their own business, but they are troubled that they do not really know how to fund their business ideas because they do not have enough money to do so.
 They often move from one point to another in search of non-existent white-collar jobs. If by chance you fall into this category of young unemployed Nigerians, do not worry any more because I can assure you that this piece will be an opening in the end.
 Yes, it will expose you to the sources of business funds and how to access them.
 Number 1. Family and friends
 One of the sources of business funds is family members and relatives. A loan from friends, parents, siblings, uncles, is significant and good if you come from a family where people are able and able to lend to you.
 Sometimes they offer such funds without asking for interests and you do not have a debt service. In some families they have meetings on how to collectively support one of them. This is a common practice in Nigeria.
 Therefore, one of the ways in which you can generate business money, whether it is capital or money for a project, is through friends and family.
 Some people who are lucky to have parents who wanted some property in their name can decide to sell part of the property just to generate enough money to finance their business.
 # 2. Nigerian Commercial Banks
 People who want to set up or finance their business often go to banks to access their facilities, especially when family and friends cannot support this business.
 Nigerian banks often give loans to individuals for many reasons but not without collateral. Collateral is property or something that can be given to a bank instead of money borrowed so that the bank can sell that thing and return its money.
 Also, bank loans often attract interest. Bank loans come in many forms - long-term, medium-term and long-term loans. What determines how loans can be classified is the length of time or period of time it is allowed to borrow before he or she repays the money and the amount of money involved.
 Banks are major sources of business funds. Short-term lasts about 3 years while medium-term lasts between 5 and 10 years, but this situation varies from bank to bank. Long-term loans are based on your credit history and current income, and can last for a period of 30 years.
 Although most commercial banks in Nigeria do not give interest-free loans, Islamic banks have changed this common practice. This is because they operate according to the principle of Sharia law which prohibits interests, Riva or interest.
 To access bank loans you must have a current account with them. And the first bank can lend sums of N500,000 if the applicant has operated a current account for over 6 months and it is done on a corporate basis.
 Corporate basis in that the applicant should work in a company with a good reputation and they will sign an undertaking with First Bank to deduct the money from your salary.
 Alternatively, you can visit First Bank Microfinance Bank for less money. All applicants must keep current accounts with a proven track record of creditworthiness.
 # 3. YouWin program
 This is an empowerment program set up by the Federal Government of Nigeria. It empowers Nigerians especially the young.
 It is a collaboration between the Ministry of Communication Technology, the Ministry of Finance, the Ministry of Youth Development and the Ministry of Women's Affairs and Social Development - and is supported by the Department of International Development.
 One of Yubin's cardinal goals is to create over 80,000 jobs within 3 years and provide a fixed capital grant for a period of 1,200 selected entrepreneurs to open or expand their business concepts and reduce establishment risks. It is targeted at people aged 18 to 40.
 YouWin is one of the sources of business funds in Nigeria.
 Requirements for YouWin
 Level 1:
 You must have a good business plan.
 You must be a Nigerian citizen between 18 and 40 years old.
 You must have a valid identity card (international passport, driver's license and national identity card and voter card).
 You must have a post-secondary certification.
 You need to come up with something out of the ordinary.
 Step 2: Go to https://apply.youwin.org.ng. After submitting the application you will receive a confirmation text.
 Step 3: Complete new business application. After registering you will receive an alert in your email. Once you have successfully registered you must log in and click on the new business application button. It is only available once per period.
 YouWin has given thousands of young Nigerians the opportunity to finance business finances and help themselves grow. Remember that YouWin gives teens grants rather than loans.
 # 4. Associations / Angel Investors
 Some NGOs or associations have been set up with the sole purpose of helping people gain access to certain grants or loans.
 Often NGOs are owned by High Networks individuals, so these philanthropists periodically distribute a certain amount of money to help people. To achieve this, you can write to the Emeka Offor Foundation at [email protected]
 In your letter, explain your business ideas and the need to sponsor your business. The challenge with nonprofits is that there are no guarantees that someone will receive such funds.
 preferable; Write them an offer asking them to give you a contract for a project in the fund. This must not be the Amika Ophor Foundation; It can be any association or philanthropic organization in your area.
 Fundraising from nonprofits is one of the sources of business funds because they often sponsor people.
 # 5. Samadan
 The Agency for the Development of Small and Medium-sized Enterprises in Nigeria is an agency set up by the Government of Nigeria to support people who have great business ideas but may not have enough resources to implement them. SMEDAN is one of the sources of business funds in Nigeria.
 They are located in all 6 geopolitical regions in Nigeria and in the FCT. If you have a good business idea, just send a request to SMEDAN at [email protected] and wait for their response.
 # 6. Personal funds
 One of the ways in which people can get loans is by financing themselves. People who manage to run a local account (especially a fixed deposit) can empty it just to fund their business.
 You can also sell your shares to generate money to finance your business. It is said that "if you save money, money will save you."
 This is the most common and best of all because you do not have to beg anyone to get support. Traditionally, this is considered the best but does not mean other methods should not apply when you do not have enough to open or support your business.
 So this method is one of the sources of business funds in Nigeria.
 # 7. Local Cooperative Societies
 In Nigeria people often join cooperatives and borrowers to generate business money. They make money distribution in turns, in that a huge percentage of their savings allows members to start businesses with them.
 To achieve this, join a local cooperative in your area and understand how they work. When it comes to your turn, they will give you a huge portion of their savings and with the money it can be used to fund his business.
 Local cooperatives have been known over the years as one of the sources of business finance in Nigeria.
 # 8.Partnerships
 When we hear names like PZ Cussons (Patterson and Zuchonis) is a good example of how a partnership can turn businesses. A partnership means two people pooling their resources and using them to fund their business ideas, which may not be funded by just one person because of the huge financial implications of such businesses.
 To form a partnership, both parties must trust each other and the contributions of each party must be clearly defined.
 Dear Reader, If you want to enter into a partnership to finance your business, you must sign all the necessary agreements with your spouse. Verbal or verbal consent is not best for the partnership.
 # 9. Industrial Bank
 The Bank of Industry gives loans to small, medium and large industries, with the exception of cottage industries.
 They are also borrowers to credit worthy entrepreneurs who will be required to prove their commitment to the project.
 Part of their purpose is to lend to customers with proof of ability to meet the loan repayment. To access BOI loans, follow these steps:
 Write a letter requesting the amount you would like to access
 The full Industrial Bank questionnaire. Download their forms at boinigeria.com/downloadscentre
 Submission of a form and questionnaire.
 Note that there are no limits on the amount that BOI can lend to borrowers and a loan of about 75 million can be approved within two weeks if all the required requirements are met.
 Also, note that you can apply more than once that they meet all the required requirements. For more information on BOI loans, visit www.boinigeria.com. The Industrial Bank is one of the sources of business funds in Nigeria.
 # 10. Agricultural Bank
 People who do not have the money to go into agro-alliance businesses may borrow from the Agriculture Bank. They provide credit to the segment in the Nigerian company that have little access to the services of conventional banks.
 The Industrial Bank is owned by the Central Bank of Nigeria and the Federal Ministry of Finance and supervised by the Ministry of Agriculture.
 It is clearly owned by the Federal Government of Nigeria. The Agricultural Bank operates as conventional banks and they give loans to farmers who meet certain conditions.
 Summary
 In conclusion, do not procrastinate anymore as time does not expect anyone. Go out there and research all or all of these sources of business money, and believe that your efforts will not be in vain.
 Remember, you should not be shy to seek help because those institutions and programs were established because the government saw a need to eradicate the unemployment in Nigeria.
 Also, if you are shy to take a step to get yourself out of the financial mess you may stay that way for so long. So go make the right move today. good luck with that!
Content created and supplied by: BusinessBoy (via Opera News )
Opera News is a free to use platform and the views and opinions expressed herein are solely those of the author and do not represent, reflect or express the views of Opera News. Any/all written content and images displayed are provided by the blogger/author, appear herein as submitted by the blogger/author and are unedited by Opera News. Opera News does not consent to nor does it condone the posting of any content that violates the rights (including the copyrights) of any third party, nor content that may malign, inter alia, any religion, ethnic group, organization, gender, company, or individual. Opera News furthermore does not condone the use of our platform for the purposes encouraging/endorsing hate speech, violation of human rights and/or utterances of a defamatory nature. If the content contained herein violates any of your rights, including those of copyright, and/or violates any the above mentioned factors, you are requested to immediately notify us using via the following email address operanews-external(at)opera.com and/or report the article using the available reporting functionality built into our Platform See More