Twitter is strest full of crazy and wired people who are just good replying tweet from celebrities to normal users in a way that will put you off your chair...
This tweets reply will sure make you laugh out your sorrow.
1. I'm sure she will cancelled her plans of visiting Lagos 😂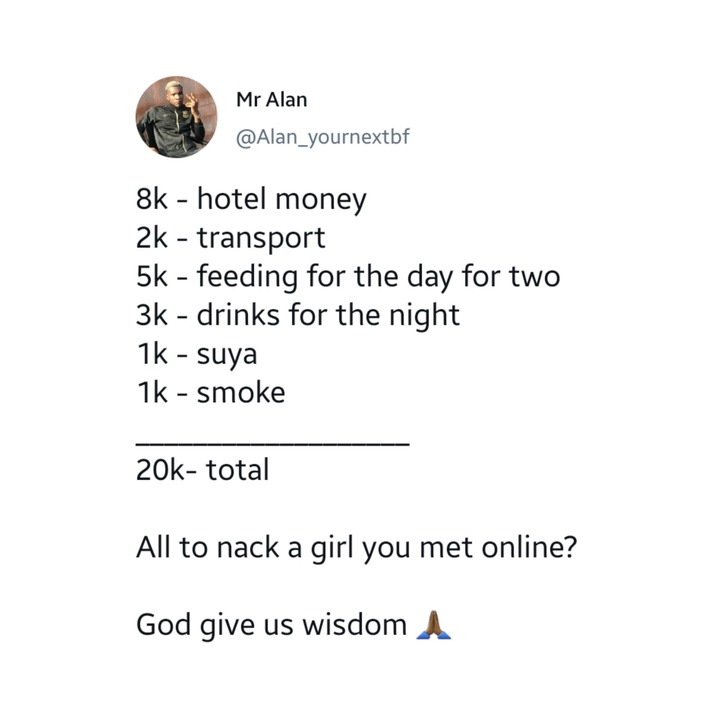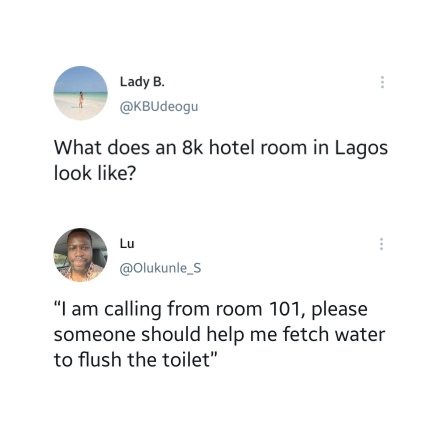 2. One big boy was telling us how he savaged his boss when his second boss visited again 😂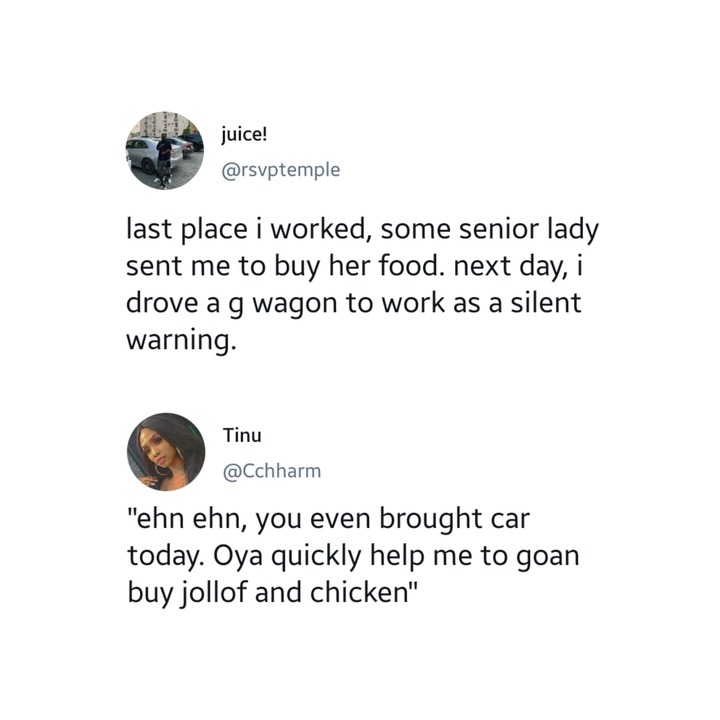 3. It was at this moment that "Tunde of all trades" realized he wasn't a master of this trade 💔😭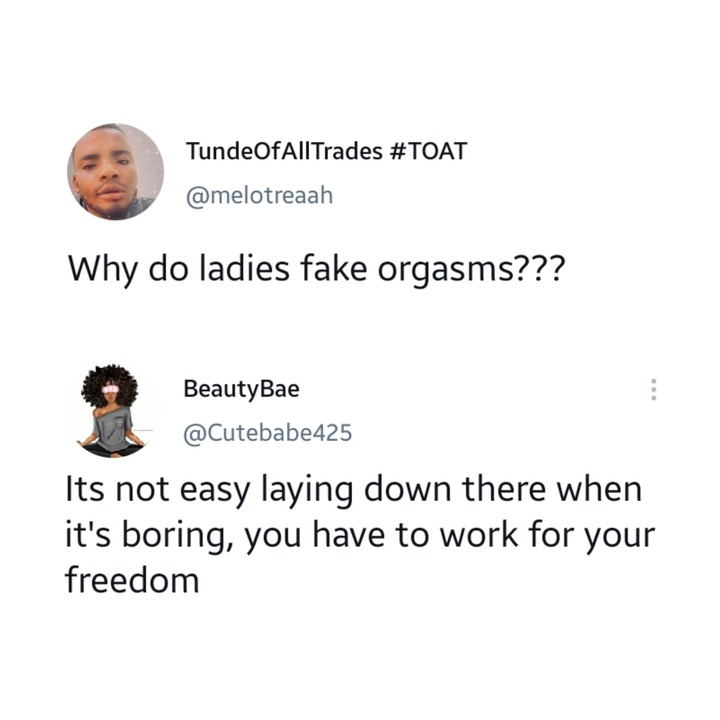 4. One guy was advertising a professional job when a concerned accountant came through 😂😭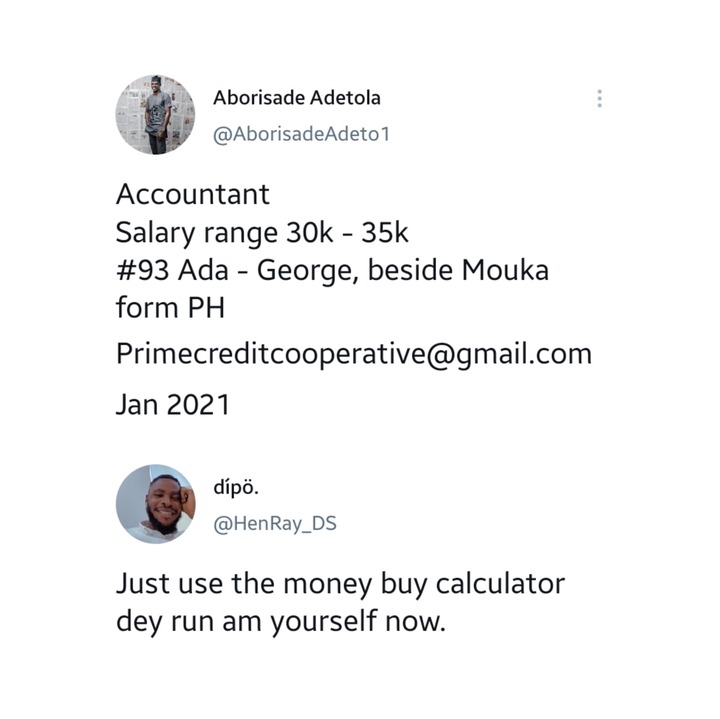 5. Premium sense or okoto? 😂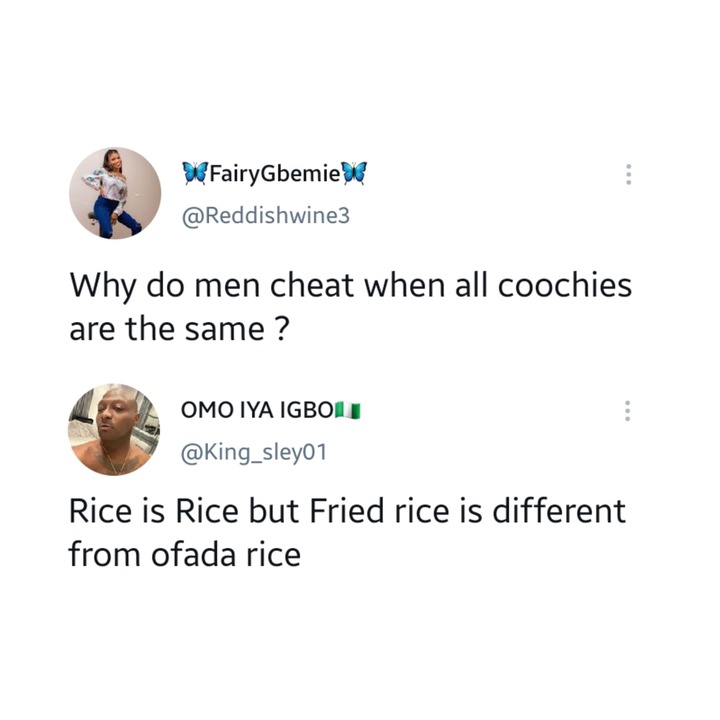 6. You can't be asking such questions around here, the street is military 💔😂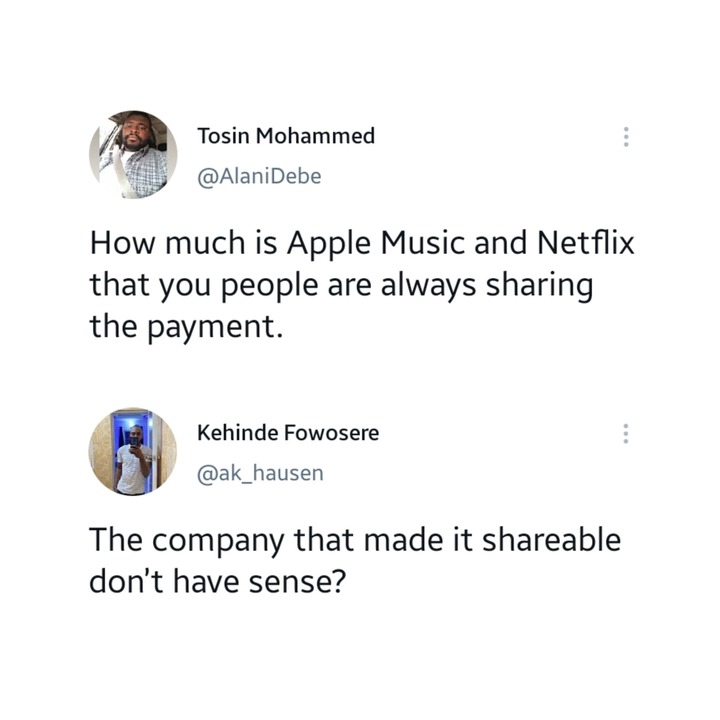 7. They said boil egg and you went to add salt and pepper. For who? 😂😭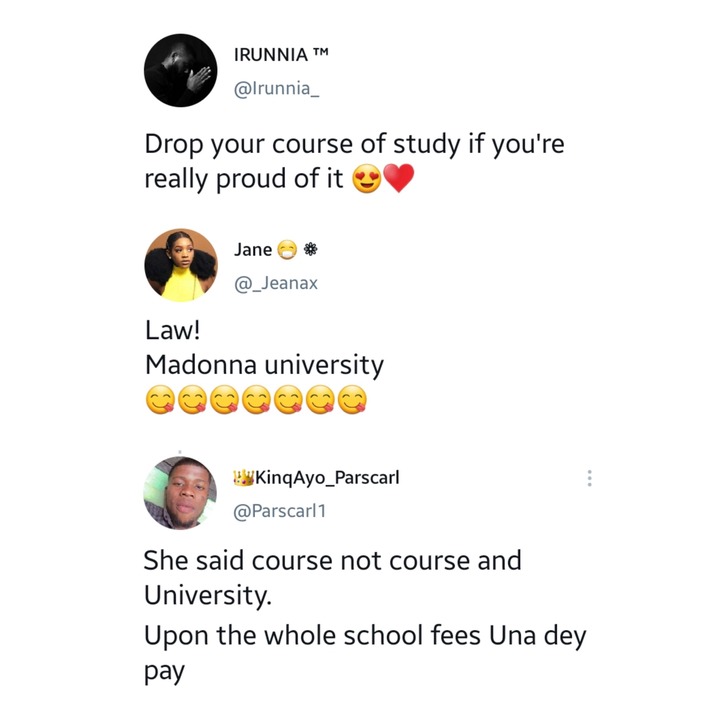 8. We were taught that in every situation, we should give thanks to God 😂😭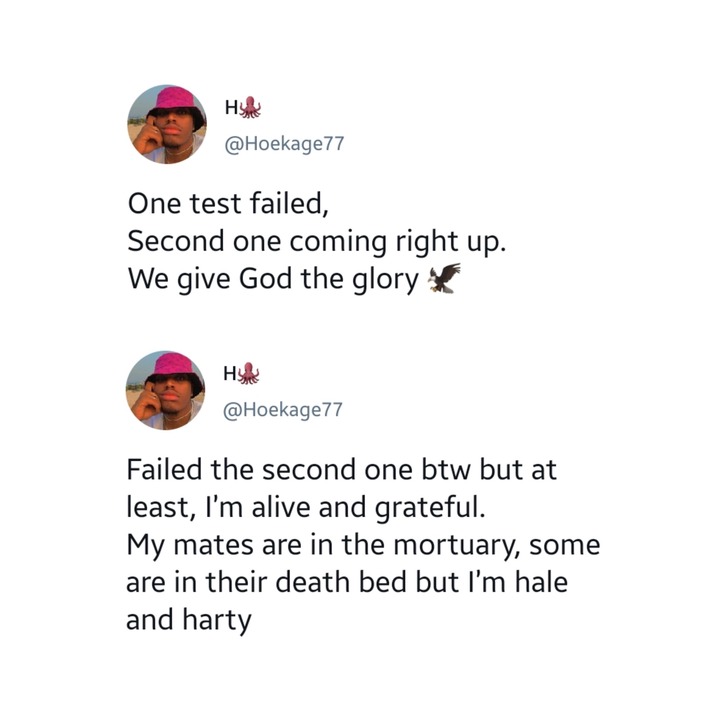 9. Which department in your has this kind of lecturer? 😂😭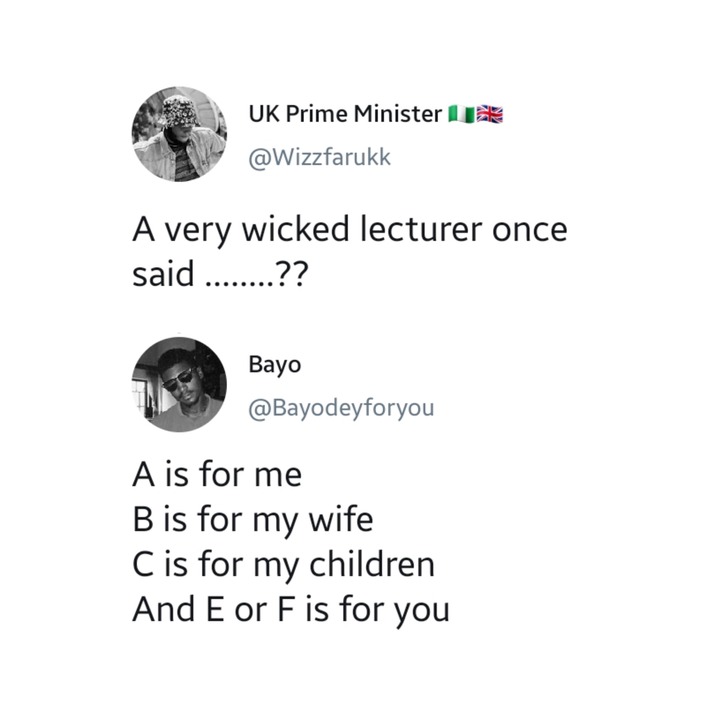 10. Awoof dey purge belle, know this and know peace 😹😹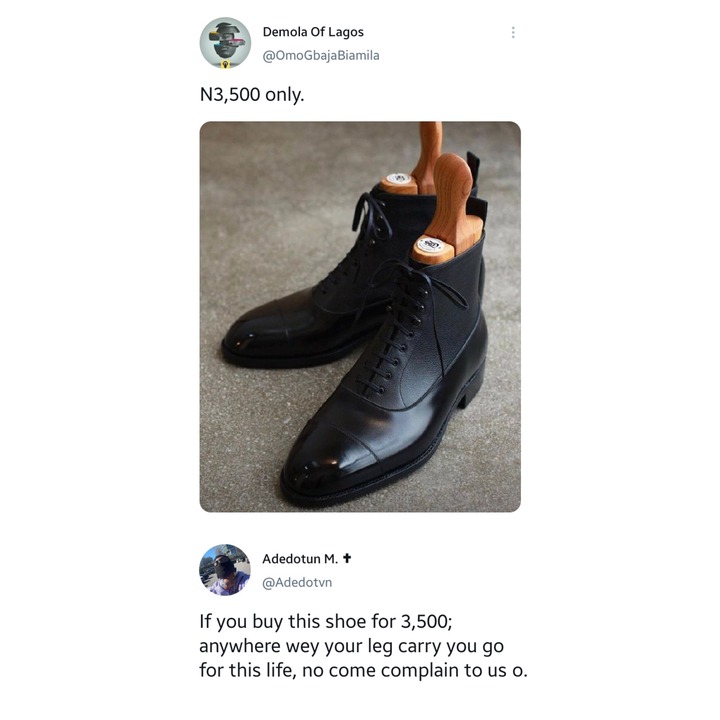 which of this savage reply crack you up?
Content created and supplied by: BestStories (via Opera News )