If you ever bought shares from any Nigeria company in the past — regardless of the shares' status, whether you have a certificate or not; it is best you claim your dividends before the federal government through NDIC takes your money to fund deficits.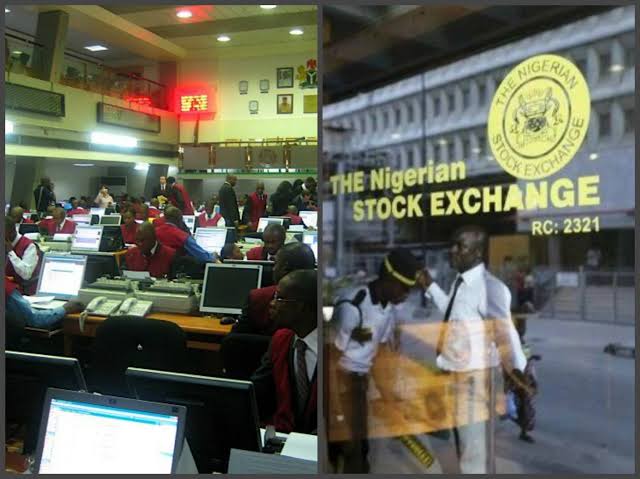 The deadline for unclaimed dividends which is worth hundreds of billions is reported to be transferred from the issuing banks to NDIC for FG's management effective from February 28, 2021.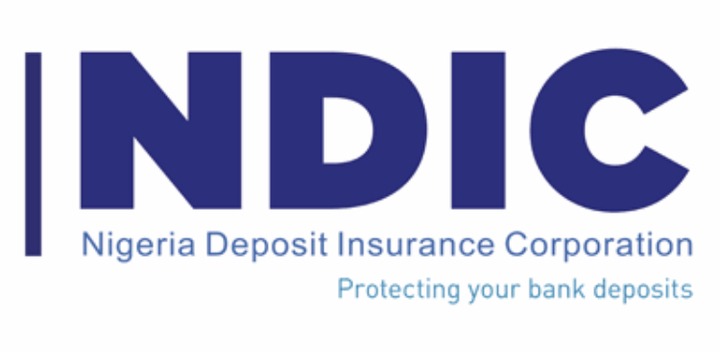 Kindly follow these simple steps to check and claim your unclaimed dividends warrant. 
Things to do:
Step 1
Goto Security and Exchange Commission (SEC) official website. www.sec.gov.ng/non-mandated or click here.
Step 2
Under the search box, type the name used in buying the shares and search.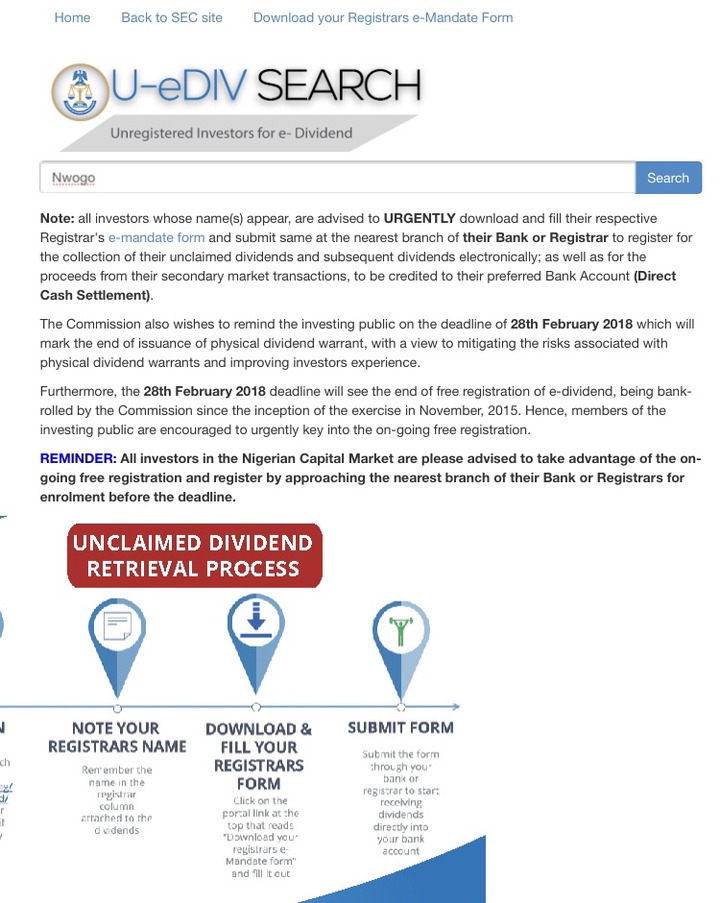 If you have any unclaimed dividends, it will appear on the screen, and if your shares have been already mandated, or the e-dividends paid — your name will not appear.
Step 3
After seeing your name, check the affected stock, find your registrar and contact them. You are to download and fill the e-dividends warrant form, then attach a copy of your passport, a valid form of identification and submit.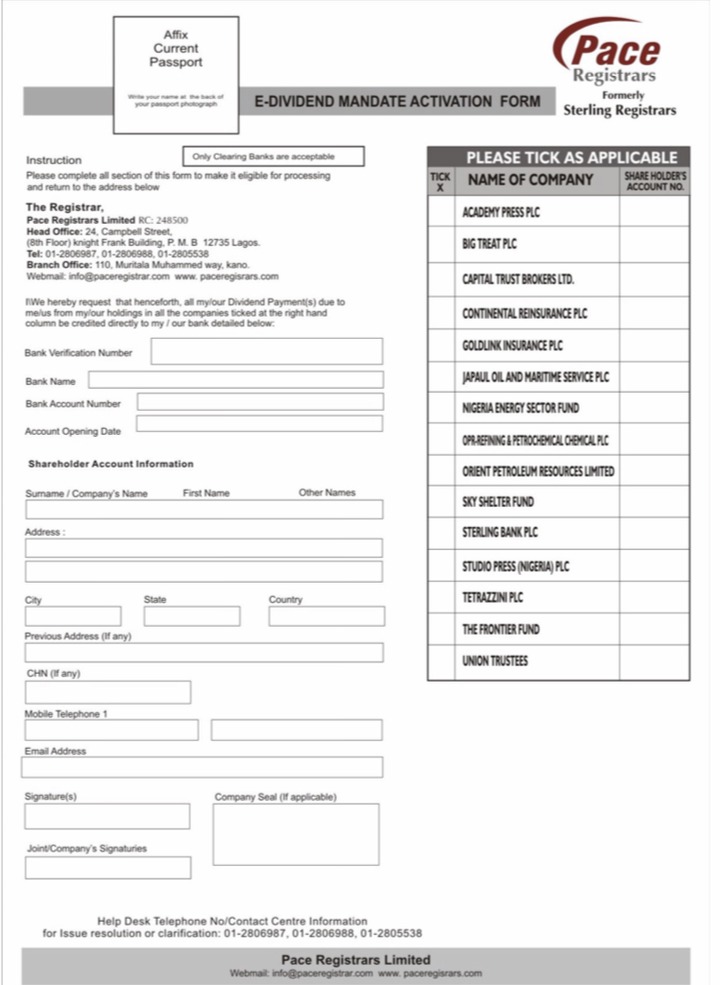 Ensure you effect this registration on or before February 28, so your money can be transferred to your personal bank account as soon as possible. 
The relevant authorities are not sensitizing the masses about this. Please act fast and do the needful now!
Content created and supplied by: NaijaLiveUpdates (via Opera News )