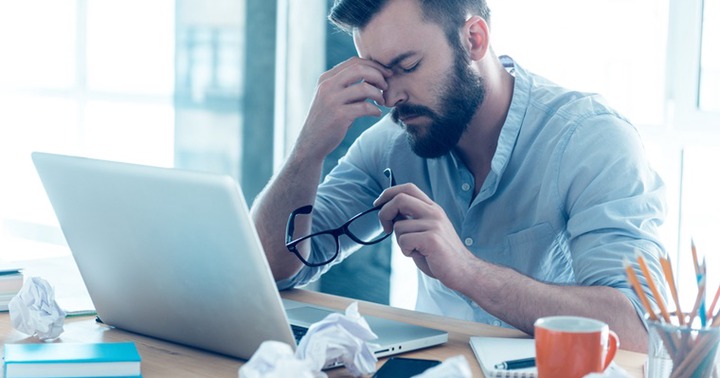 Creating a blog is very simple, but it depends on what you want it for or what your goal is, you have to do it one way or another. That's why I'm going to teach you how to create one with the best options depending on your own case: if you want a personal blog, a fashion blog, a professional blog, a corporate blog, a themed blog, etc.
So now that we have the stage ready, let's get started!
The following steps are exactly how I created a self-hosted blog:
Select a good web server and domain name
Point your DNS domain at your web server
Install WordPress on your new web server (very easy using the self-installer).
Log in to your WordPress and publish your first post.
And that's it.
Sounds easy? You bet!
Step 1. Select a good web hosting provider and domain name
To start a self-hosted blog, you will first need a domain name and a web host account.
Your domain is the name of your blog. It's not a physical thing you can touch or see; but simply a series of characters that give identity to your website, such as the title of a book or a place. Your domain 'tells' your visitors what kind of blog they are visiting.
Web-based, on the other hand, is the place where you store the content of your blog: words, blog topics, images, videos, etc.
Domain Names - Where to Register?
You can choose and register your domain names through a domain registrar. You can check some of the most popular registrars on the market.
Note that it is important to separate the domain record from your web hosting provider. Just because your web hosting provider offers a free domain doesn't mean you need to allow the hosting company to control the registration of your domain. Personally, I use any good server to manage my domain records; but any other reputable domain registrar should be fine. By doing so, I can change my domain's DNS at any time I want and prevent them from blocking me with a particular web server. I recommend you do the same for your own protection.
Web hosting: where to host your blog?
As for web hosting, starting small with a shared web server is very important and you grow along as your blog develop.
In shared hosting: Although hosting resources are smaller compared to others (VPS, cloud, etc.), you will need less budget and with a little know-how to get started. When choosing a web server for your blog, here are the five factors to consider:
Reliability - Your blog must be stable and available online 24 × 7.
Speed - You need a host to load quickly because speed affects user experience and search ranking.
Prices - Staying with anything affordable is a good start, you don't need a premium service at this stage.
Space to grow - You'll need host updates (additional features, more server power, etc.) as your blog grows.
Support - the Internet is constantly changing, it is always good to have someone to support you in the technical aspect.
Once you are through with the domain and hosting issue, you then need to enter the password (again the cPanel password for that domain) into the password field.
For the installation directory, if you are planning on having your blog on the root of your domain - like localseoyourdomain.com with nothing after it, then simply leave it blank. If you want the blog to be in its own folder, such as localseoyourdomain.com/blog then you just need to enter the directory that you want the blog installed in. This should be a directory (folder) that has not been created yet, because the software will create it for you.
Once you have filled out these fields, you click on next step.
Step 2: Your Blog Vitals 
When you reach step 2, you are going to be telling Blogger Builder what you want to use for your admin name, your password, the name of your blog and whether you want the search engines to crawl your blog. Your admin name should not be 'admin' for security reasons, servers sometimes has been forcing users to use 'admin' and a tough to remember password. So the security experts will tell you that you should avoid admin as a username.
Make it something you will remember, without being easy for someone else to guess (so your real first name is not a good idea). Your password should be a secure one, but it does not have to be a 30 character monstrosity that you couldn't remember if your life counted on it.
Make sure you use a good email address, because that is where you will receive the info whenever you forget your password or when someone leaves a comment on your blog.
You also have the option to choose a blog language. Right now you have a choice between English and any other language. In the future they may add more. Anyway, it depends on the who you are writing for, unless your blog is aimed at such population. if not, stick with English.
Another important key is this, you have to give your blog a name. This is the title to your blog. You want to use a keyword rich name to help people find you in the search engines when possible. Once you have entered that information, you are ready to click the Install Button.
Step 3: Customize Your blog
Customizing your blog also gives a cool sense of ownership and will make it come out at the other end of the assembly line with more bells and whistles than you probably want on it to start with. It comes with lots of predesigned niche headers and an assortment of header backgrounds so that you can make your blogs unique. From this control panel, you can change the colors, the layout (1, 2 or 3 column, menu width, header area width and much more) and even the background of the blog. This is where you can be creative. After all, it is not the search engines you are creating this blog for, but the readers who will hopefully bookmark you, and come back again and again.
Avoid color combinations that are hard on the eyes. I have heard many readers complain about eyestrain when trying to read white text on black backgrounds. If you can make the fonts sufficiently large, without taking away from the usefulness of the blog, it is possible to make your site look however you like - just keep in mind that not everyone likes bright contrasting colors or deep shadowy themes. Simpler is better in blog design, because you want your content to be what stands out.
Basically, that is all you have to do to make good looking blogs in three easy steps. You should have already researched the topic for the keywords, found your domain and created a hosting account prior to doing these three steps. Once you already have the information to get started making blogs, you really only need to log in to your hosting account and get started. The toughest part is figuring out which colors you want to go.
See, after all is said and done. one thing you must know for sure is this, A lot of bloggers are now generating huge sums of money from posting high quality and creative contents on their blogs. If you plan on becoming one of them, then you should remember that it is not enough for you to just gather information about how to create a blog. making some money with the same is not a sin.
Therefore, you should also consider researching about the basics of how to effectively monetizing your blog. By doing this, you will find it easier to enjoy the same income earned by the most successful bloggers at present. Here are some effective ways to earn a decent income through monetizing your blogs.
1. Advertising Programs.
There are a lot of sites online that offer advertising programs to bloggers. If you want to take advantage of all these offers, then you should consider learning the ins and outs of these programs first. Very important, this site allows bloggers to earn money through contextual ad programs. The good thing about most advertising programs at present is that these provide bloggers with more feasible options especially when it comes to increasing their income.
2. Offer Digital Assets.
Hundreds of those who have ventured into blogging were able to increase their income by developing digital assets and offering these to their visitors. This is a huge help if you want to add and support other revenue streams to your site. Among the digital assets that you can simply sell to the public are online seminars, online courses and e-books.
3. Build a Mailing List.
If you want to boost the level of your understanding about how to create a blog and earn a substantial amount of money through it, then you should consider building a mailing list right from the start. Many think of the process of building an e-mail list as an old marketing technique.
If you are one of them, then maybe it is time for you to change your views about it. One of the major uses of a mailing list is that it can give you an assurance that you will still have the audience that you have built through various search engines and any other sources of traffic in case they stop to send you traffic.
In order to get the best results out of your mailing list, you should consider sending out newsletters. This is a huge help in further increasing your traffic, the sales on your recommended products and your social network on your own. Taking all these into consideration, it is safe to assume that your mailing list and the newsletters that you send to your audience and subscribers are among your most essential revenue generating tools.
4. Do Reviews.
If you want to learn more about how to create a blog and use your blogging site to increase your income, then it is also advisable for you to master the techniques associated to doing reviews. When it comes to posting reviews, make sure that you never lie. Your reviews should contain honest information so you can continue gaining the respect and trust of your customers.
You have to make sure that you do not risk the trust of your readership for just a $10-$20 commission from your affiliate company. Another tip is to review only those products that you have actually used. This will allow you to post reviews on your blog site that are worthy of being read.
Peace...
Kindly Like and share if this article has added value to you so others could also enjoy the same.
Thanks.
Content created and supplied by: Samadedayooffice (via Opera News )
Opera News is a free to use platform and the views and opinions expressed herein are solely those of the author and do not represent, reflect or express the views of Opera News. Any/all written content and images displayed are provided by the blogger/author, appear herein as submitted by the blogger/author and are unedited by Opera News. Opera News does not consent to nor does it condone the posting of any content that violates the rights (including the copyrights) of any third party, nor content that may malign, inter alia, any religion, ethnic group, organization, gender, company, or individual. Opera News furthermore does not condone the use of our platform for the purposes encouraging/endorsing hate speech, violation of human rights and/or utterances of a defamatory nature. If the content contained herein violates any of your rights, including those of copyright, and/or violates any the above mentioned factors, you are requested to immediately notify us using via the following email address operanews-external(at)opera.com and/or report the article using the available reporting functionality built into our Platform See More