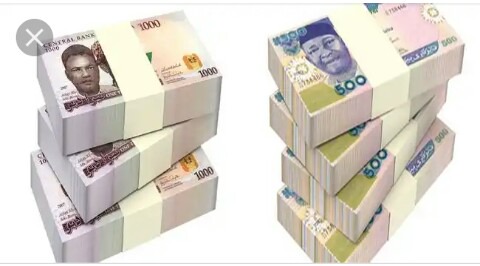 Becoming a millionaire is one of the most precious things in the life of anyone. Most people often think about it but find it difficult to just become it.
If you don't like your present financial situation, then this article is for you.
Contrary to what so many think, you can become a self made millionaire without fraudulent practices as a worker.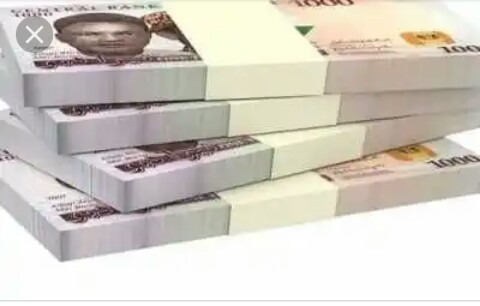 Here are the 9 steps of becoming a millionaire;
Discipline requires being able to say no when and if the need arises. This can be achieved by saying "No" to impulse purchases, No to buying that extra pair of clothing and that extra pair of shoe which you don't really need.
Here are three helpful tips in saving money through self - discipline:
i. Focus on liquidity.
ii. Cut unnecessary expenditures.
iii. Eliminate impulse purchase.
2. Create a budget.
A whole lot of Nigerians routinely spend more than they can afford. The key to spending within your means is to know your expenses and to spend less than you make through adequate budgeting.
A good monthly budget can help ensure you pay your bills on time, have funds to cover unexpected emergencies and reach your financial goals.
Here are key points on how to create a working budget:
i. Change your mindset.
ii. Make a list of all expenses.
Do include a saving category in your budget.
3. Pay yourself first.
One of the secrets of most rich men is that they pay themselves first. They have decided that part of all they earn is theirs to keep. Not everything you earn entirely belongs to you because most of what you earn is already committed to your expenses. This means that when money comes into your account, make it a priority action to take some of that money and move it into an account where even you cannot touch it.
4. Spend less than you earn.
One of the most important principles to becoming wealthy is to spend less than you earn. This sound easy enough but in practice it can be hard to do.
Here are tips on how to spend less than you earn.
i. Stop unnecessary shopping.
ii. Develop financial intelligence.
iii. Reduce overspending.
5. Save 20% of your income.
When it comes to making financial progress, we can all agree that saving for the future is a critical part of the equation.
This brings us to the 50/10/20/20 rule, your monthly budget should be divided into three distinct categories or four categories for those who are Christians and understand the biblical principle of tithing. I tell you, it may not seem important to so many but it is very important and effective. The categories are as follows, 50% should be reserved for essentials (Housing, Food and Clothing), 10% should be paid as tithe to God for the Christians which I strongly recommend for everyone. 20% should be allocated to other bills and ceremonies and the last 20% should go toward what we call "financial priorities" which is savings.
6. Business and investment counsel.
Now that you have saved all that money, is best to say that the best thing you can do with all that money is to invest it in business.
Building your own business seems impossible or difficult to most people, when it is actually very easy, if only you know the right principles and have the right counsel.
To become successful in business, I strongly recommend that you heed the following counsel.
i. Make yourself better.
ii. Learn to ask for help.
iii. Do something important.
iv. Grow your business.
7. How to generate great business ideas.
Opportunities for making money abound everywhere. Just identify where there are problems and come with solutions to such problems. Good ideas are perfect but great ideas are better.
Here are tips on how to generate great business ideas;
i. Identify a problem.
ii. Scarcity.
iii. Hobby.
iv. Work experience.
v. Passion
8. Wealth creation through agriculture and real estate business.
9. How to manage your business successfully.
Here are some golden rules to be observed in business.
i. Know everything about your business.
ii. Always take action - fast.
iii. Have a keen interest for threats and challenges.
iv. Do not deviate from business ethics.
v. Always learn to take risk.
vi. Analyze and evaluate your efforts.
With these 9 steps highlighted, every Nigerian worker can successfully and genuinely become a millionaire.
Please share this message with others because knowledge is power and don't forget to follow my page for more updates.
Content created and supplied by: Mcpatosky (via Opera News )