National Youth Service Corps is a mandatory one year programme every Nigerian Youth undergoes as a way of giving back to the country. It is first characterized by a 3 weeks orientation course/ programme, where for members who are Nigerian graduates and below the age of 30 are given proper orientation and guidelines that will help them through out their one year.
The corp members are then Sent out to various local government areas where they are posted to serve. It is called place of primary assignment (PPA). Some corp members are posted to schools to teach, some are posted to industries and other government agencies. The idea is that, for that one year, the corp member is gainfully employed and paid by the federal government.
After this year of selfless service to the country, the corp members are then issued certificates called "Discharge Certificates". This certificate is an evidence that the graduate has successfully completed his or her one year of National Service. The final day for the collection of certificate is called the Passing out Parade day (POP). It is always a day of joy for all corpers that have completed their one year successfully. This is because, some were posted to distant areas where the condition of living is not too favorable, some where posted to areas that they couldn't access their homes for that one year. On this day of passing out also, friends and we'll wishers also take out time to congratulate and celebrate their loved one for such a wonderful success of completing one year NYSC programme.
However, a lady by name Cahrity Chinasa Eze has taken to Facebook to share what her friend sent to her via text message on the day of her passing out. She dropped the photo of how her friend reminded her that she is now "OFFICIALLY UNEMPLOYED"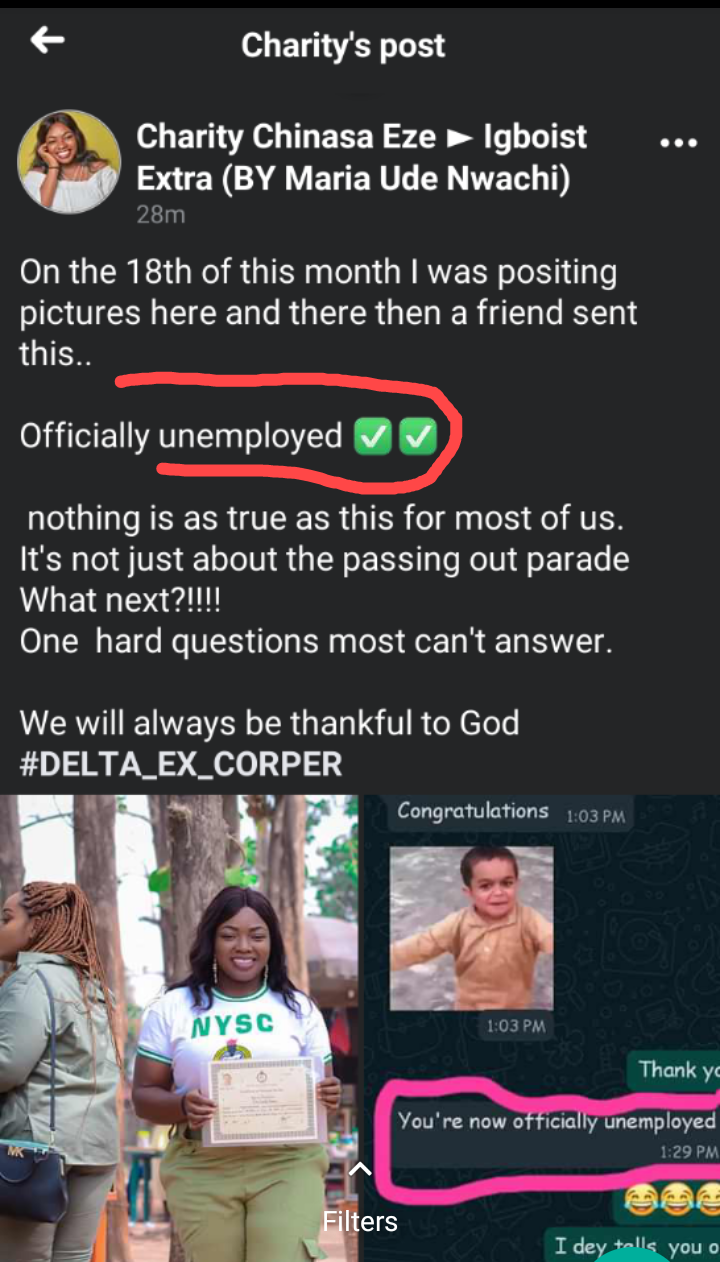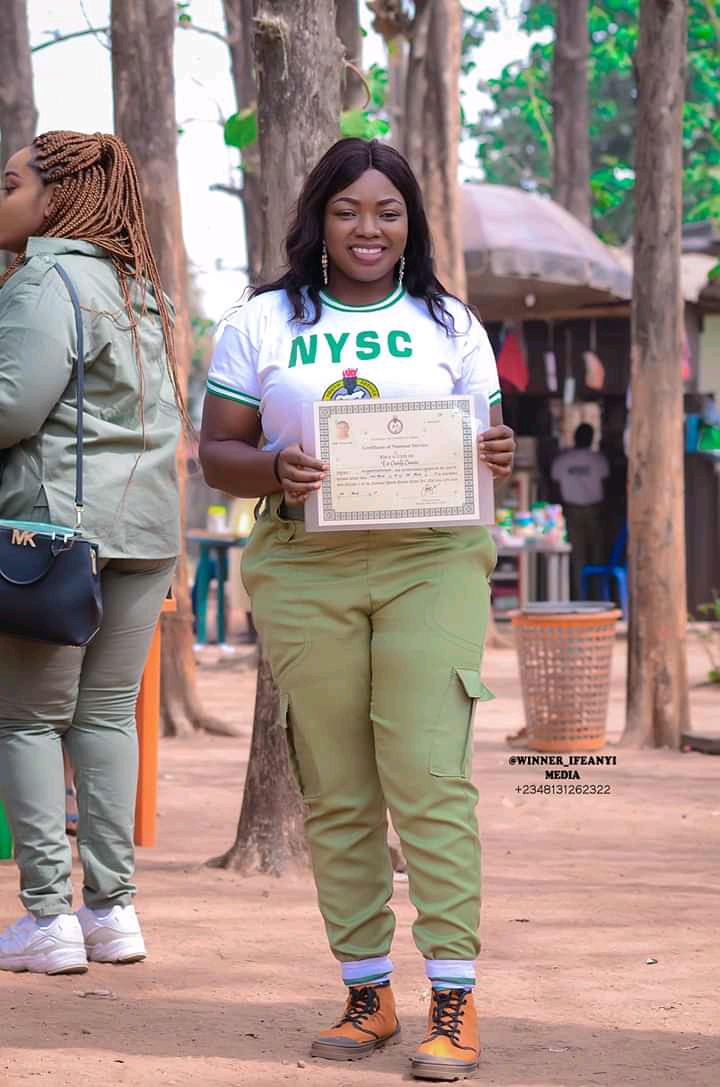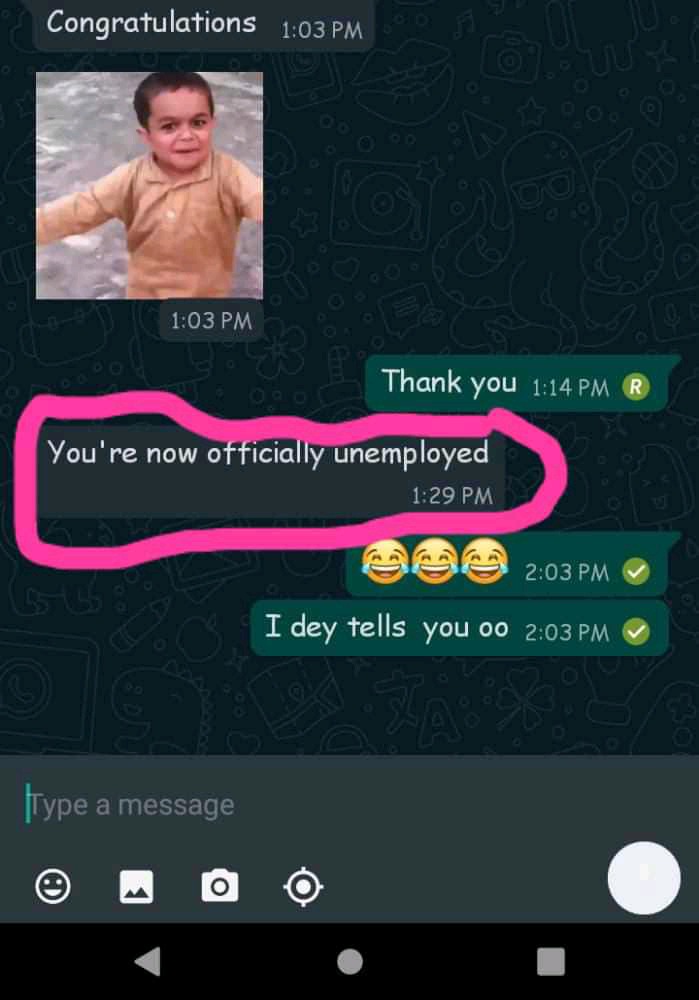 Though it sounds funny, but according to the poster, it is the sad reality. There are so many graduates that are unemployed after their National Youth Service. So many youths have lost hope because they have moved from one job interview to the other, yet nothing to show for the years they spent in school.
Social media users, took to the comment section to react to this her post.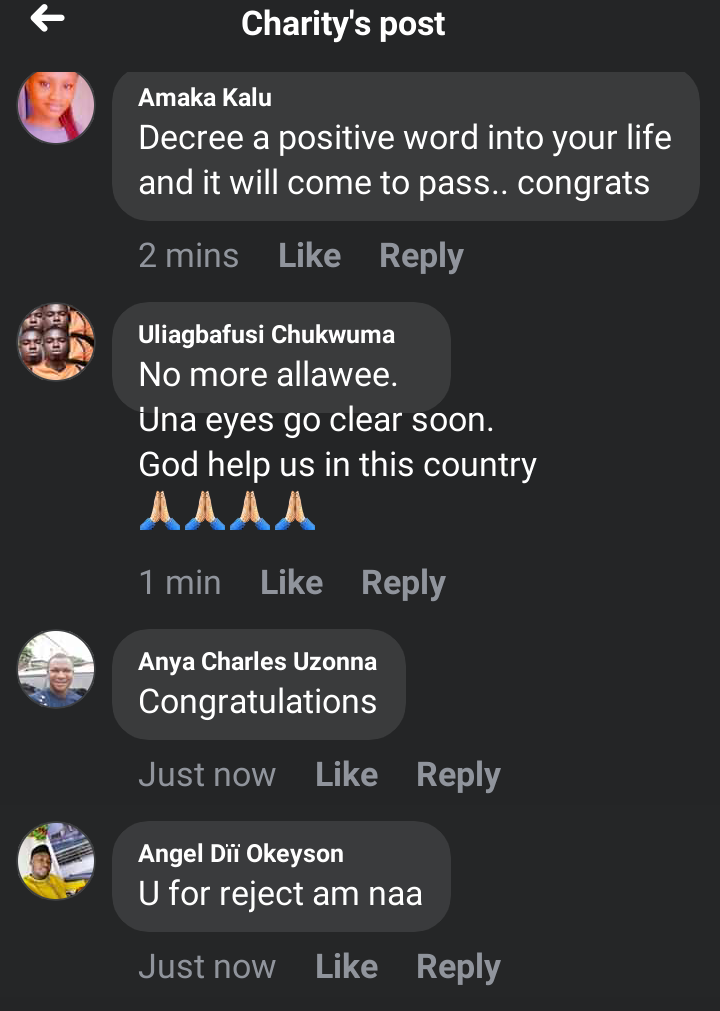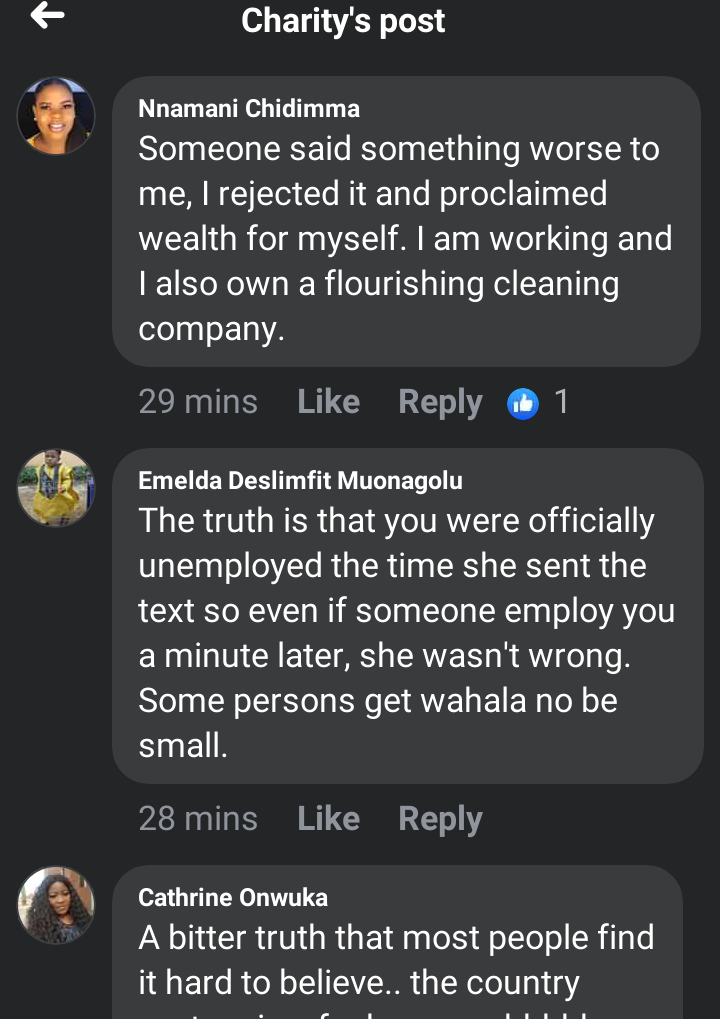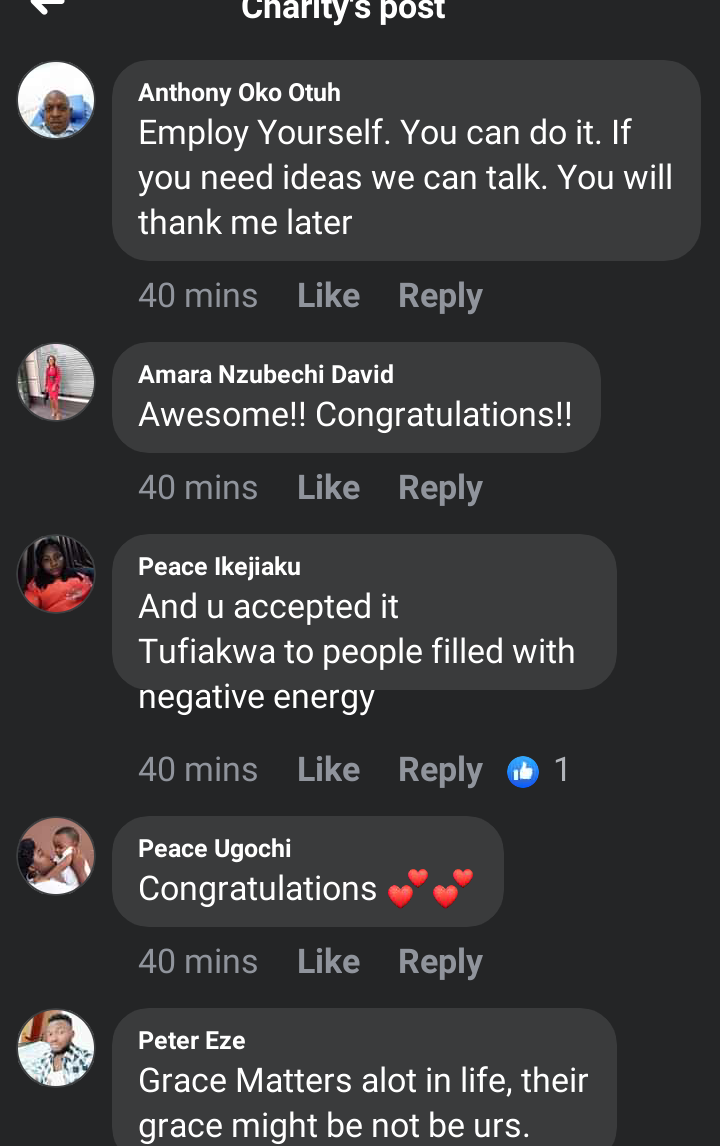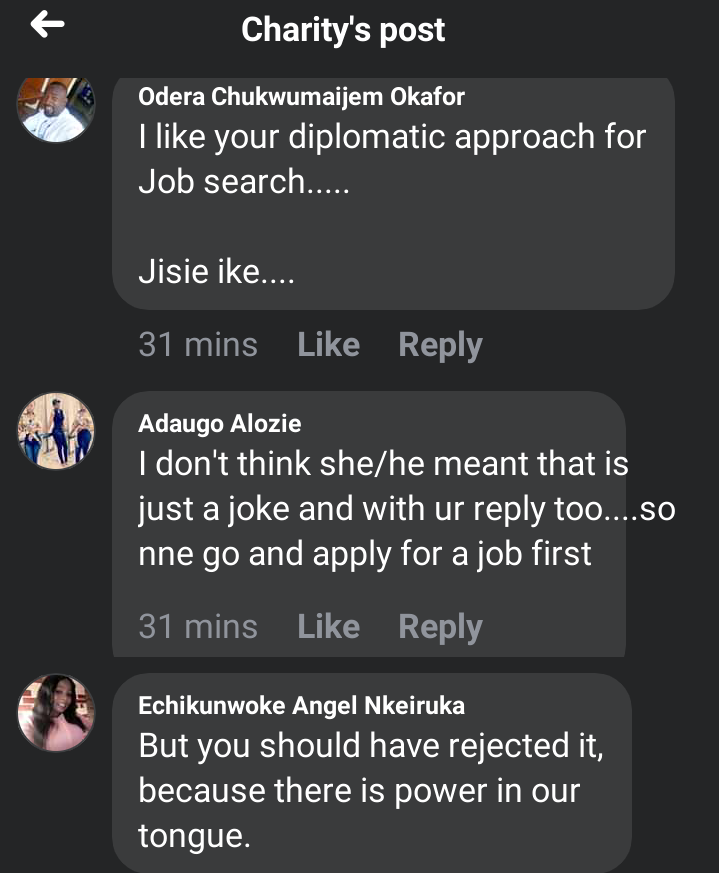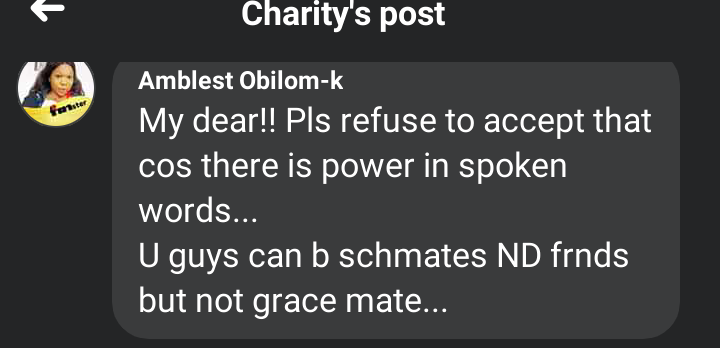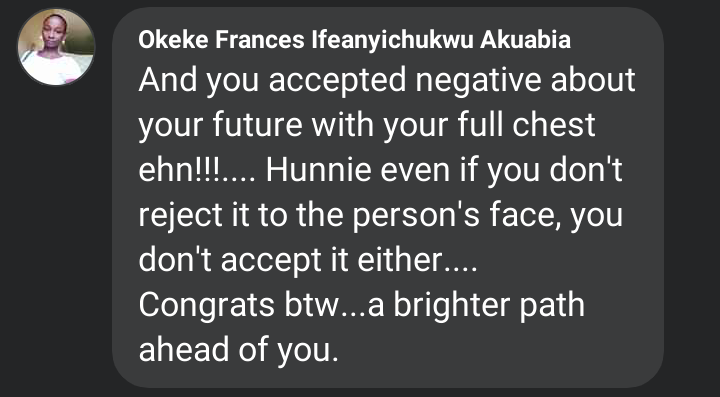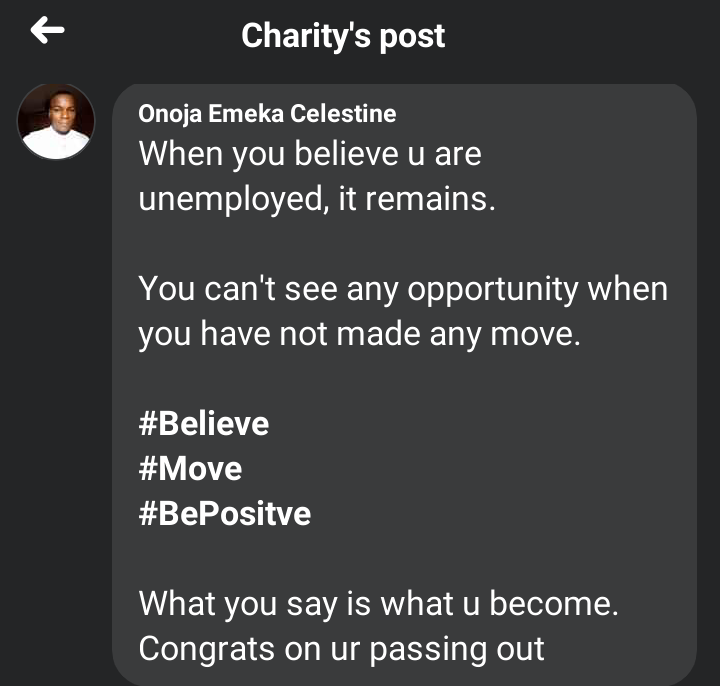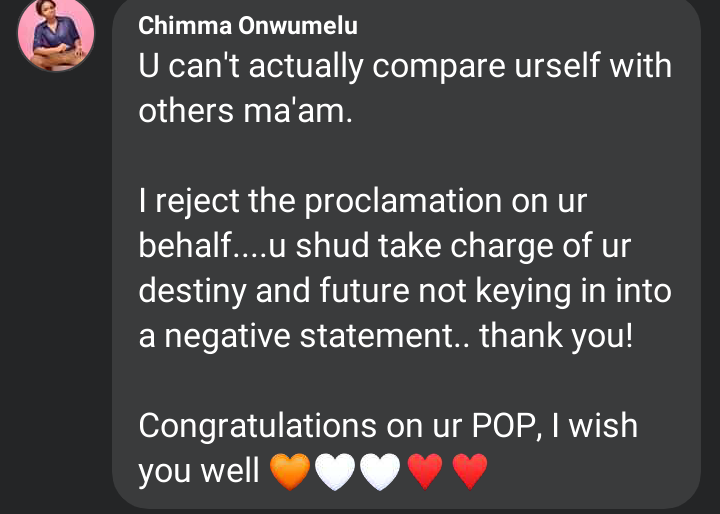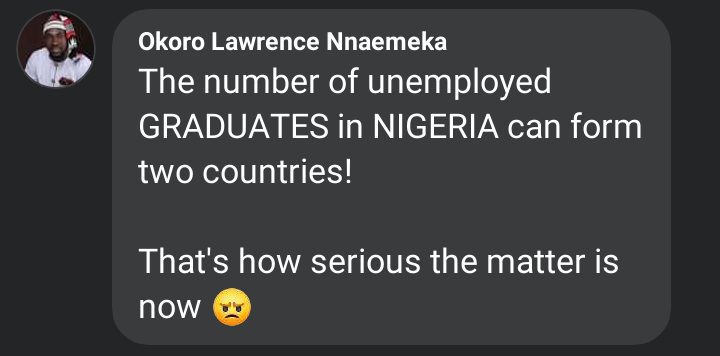 In as much as it sounds harsh, it is true because at the moment of her passing out, she is officially relieved of her duties and thus charged with her certificate to go into the world and seek for a better life.
This is also a motivational point because, in our country Nigeria, so many youths and graduates have left their certificates behind and helped themselves out by been useful to themselves as entrepreneurs and successful business men and women. It is not your certificate that makes you successful but how smart and hardworking you are. When one puts in the knowledge gotten from the University and also that gained from 1 year NYSC, one can utilize his or her potentials and become very successful.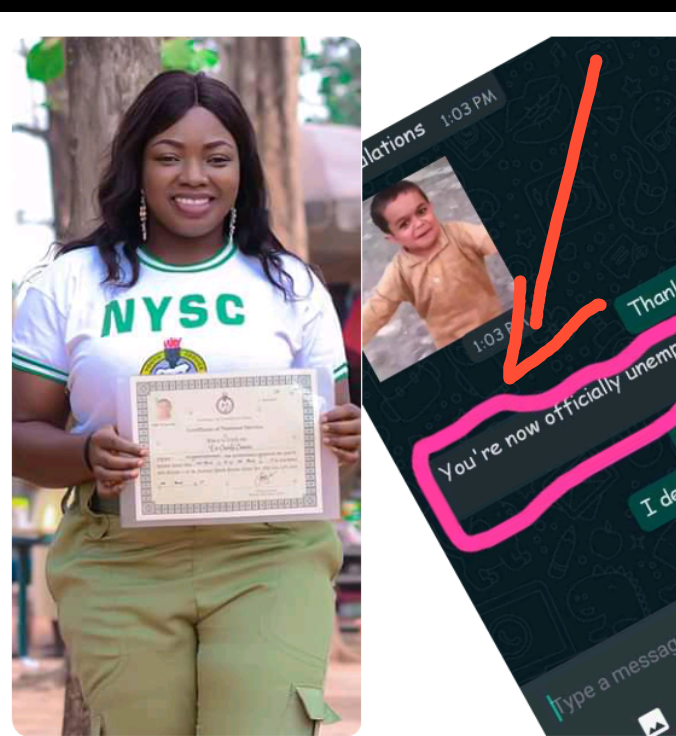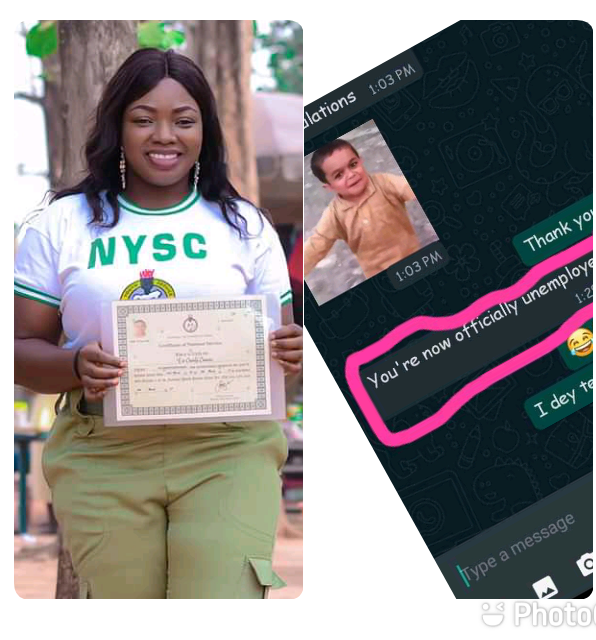 NEWS CREDIT: FACEBOOK
Content created and supplied by: JAYCRIB (via Opera News )