Some people believe that once you're rich or perhaps seemingly comfortable, you're automatically expected to be spending money on anyone seen. Many people see you as one that shouldn't bother about spending or how much you spend, but rather be a giver without receiving any from anyone. The most annoying thing of it all is that some even see it as their legitimate right to be given a certain amount of money. When the money isn't upto an amount they may have figured you to have in their minds, this sense of entitlement either shows in their face or some in their actions that you even wonder, whether you're owing them.
A man narrates how he once gave an acquaintance the sum of #20,000 freely. To his utmost dismay, the man counted the money before him and then asked him, "as you big rich, nah only 20k you dey give me?" He said he was surprised and immediately took back his 20k after apologizing, while promising to transfer 100k to him later.
See below;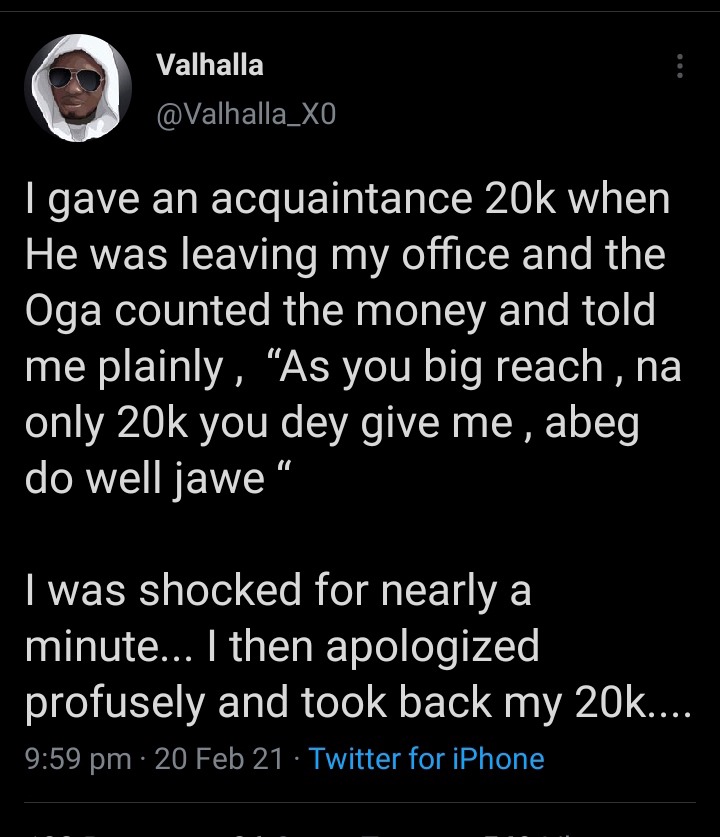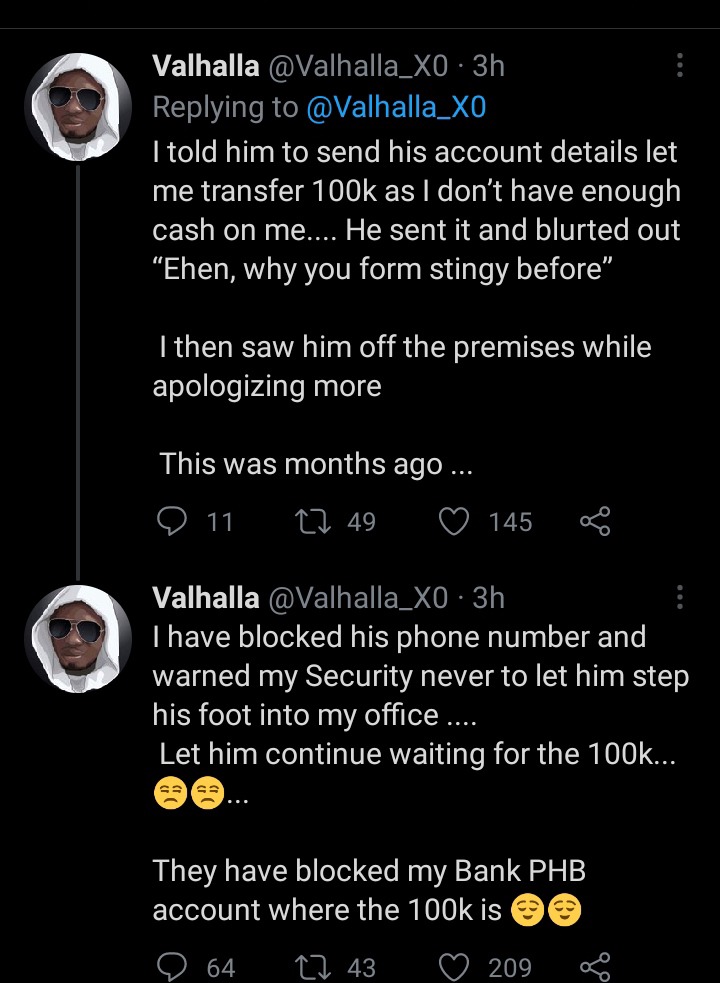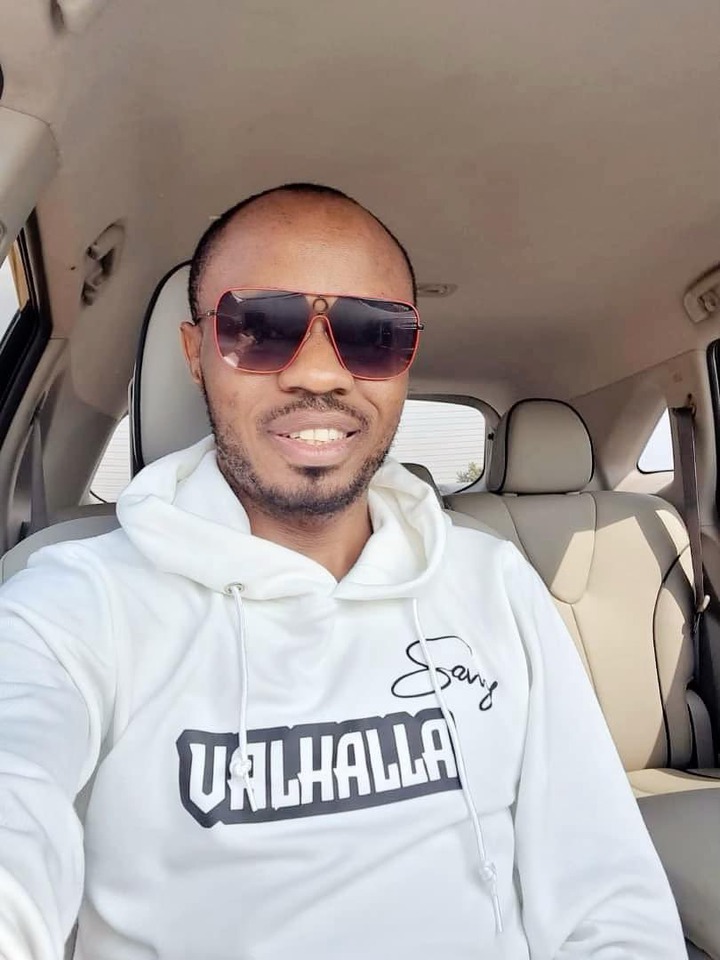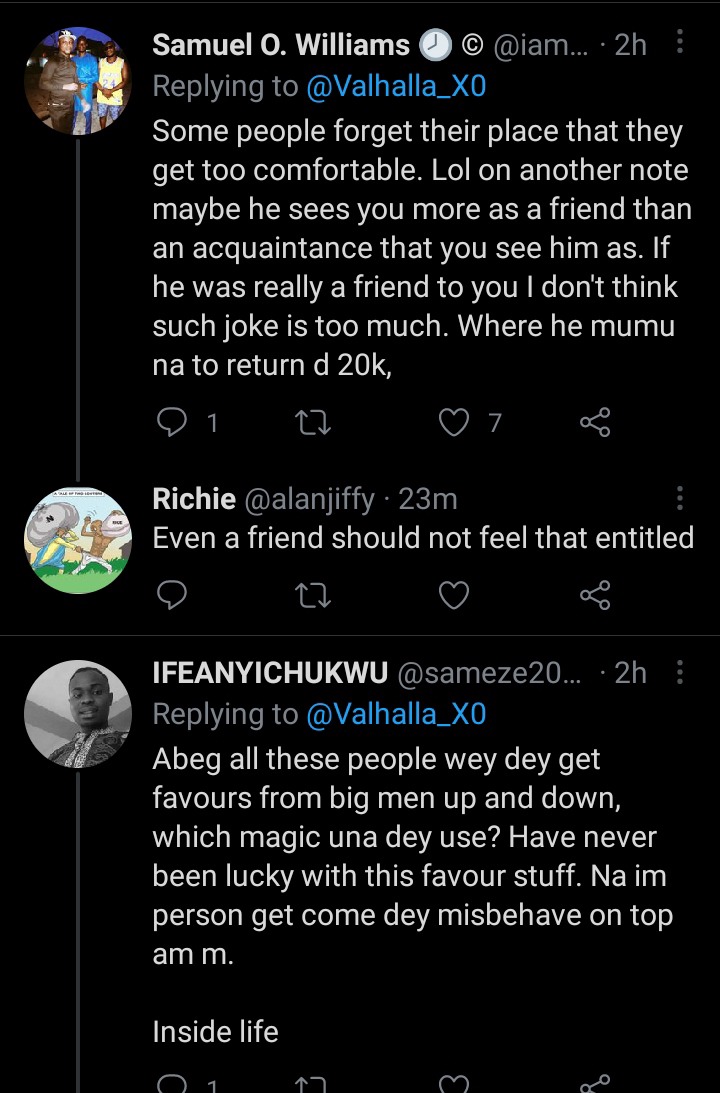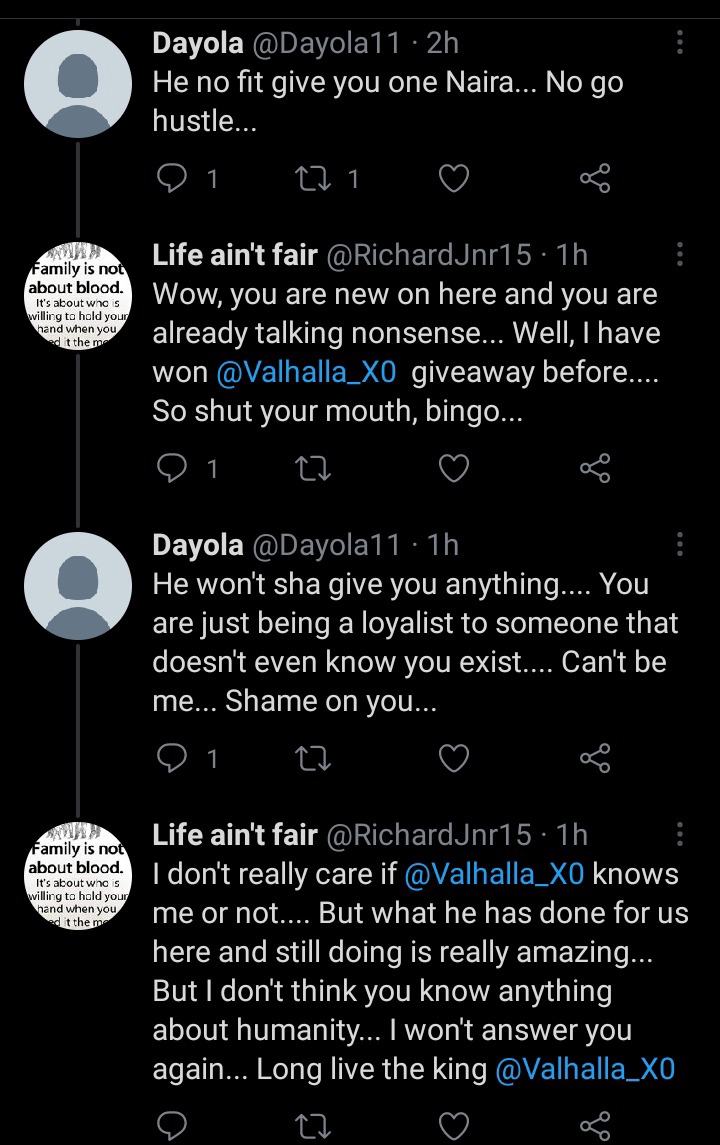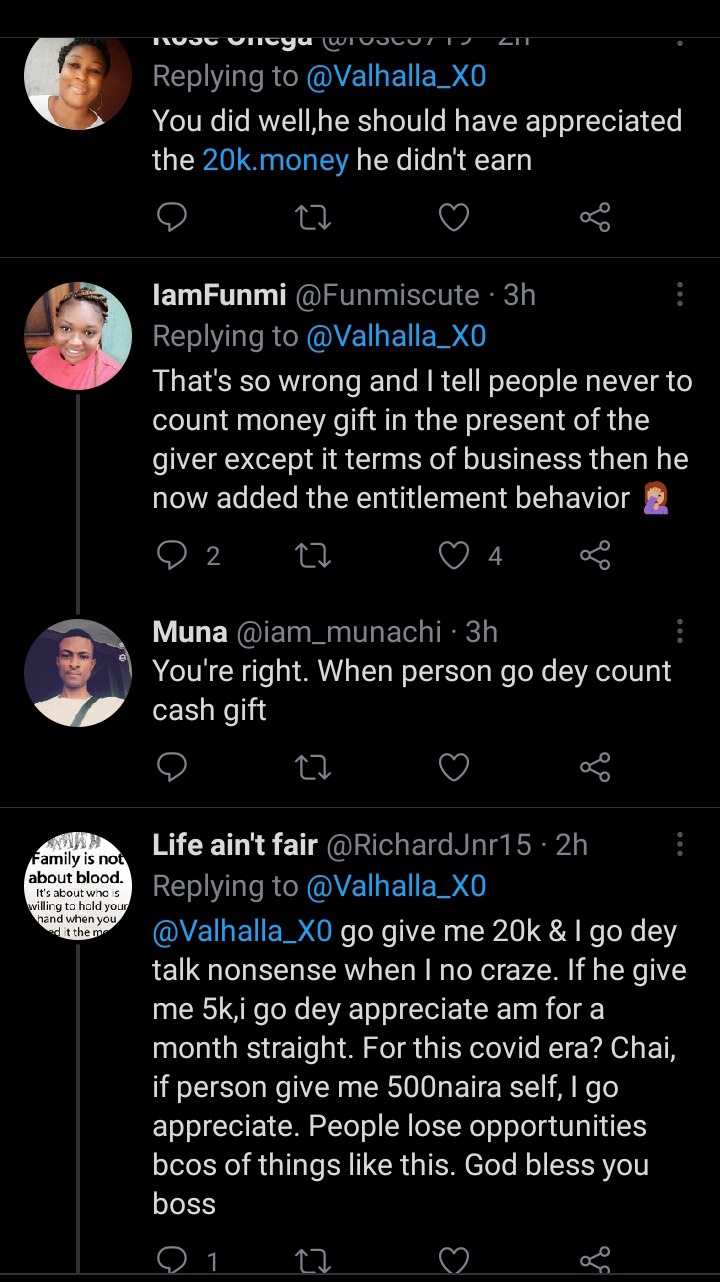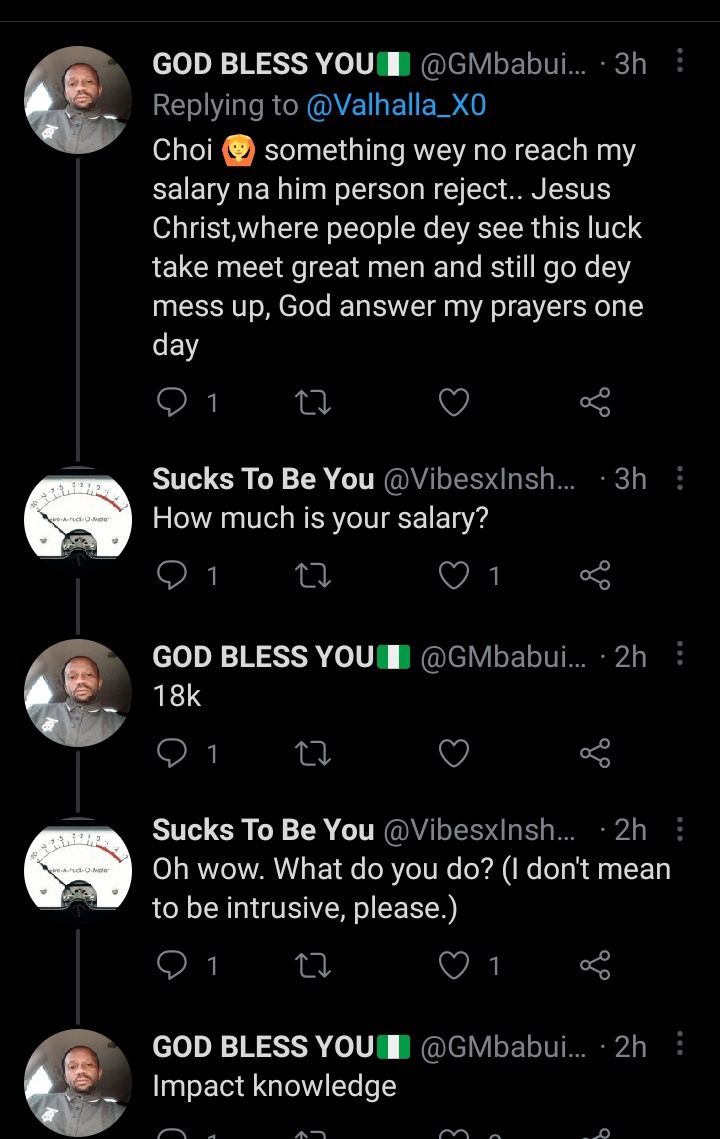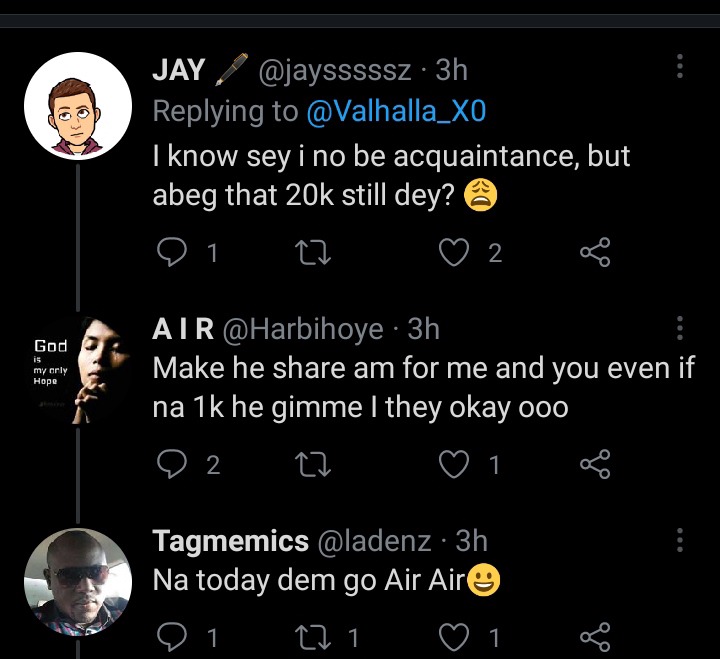 Learn to appreciate whatever amount being given to you, no matter how you may have weighed the person in your mind. It's their money and they are to give you any amount they seem comfortable with, not minding whatever you may be thinking in your mind.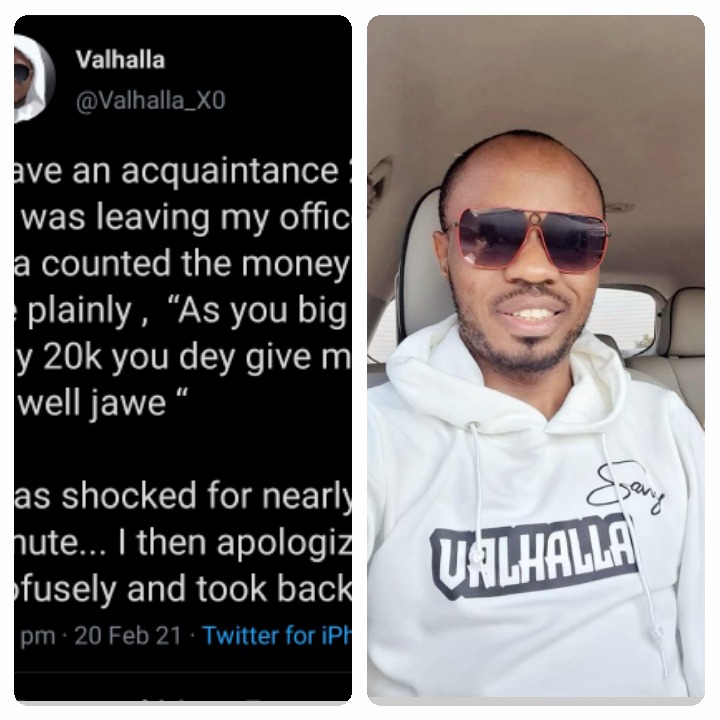 Content created and supplied by: Michael_blog (via Opera News )