It is no longer news that the north has blocked the flow of food coming into the southern part of the country, and it has hiked up the price of food and meat in the region.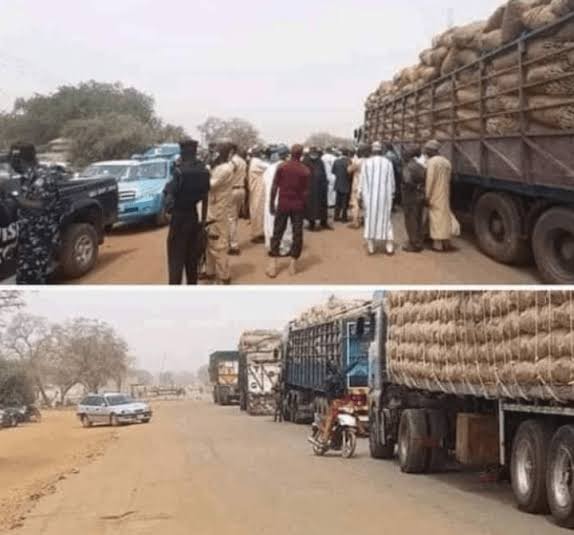 The farmers who import perishable goods are complaining that they are losing money because of the blockage and moving the goods to Cameron and Niger will take longer time and on getting there the goods would had spoilt and they will have to give out for less the money or completely give it out for free.
Now this blockage is blessing for Benue State the food basket of the nation, it will bring in more revenue for the government of the state and cash flow for the farmers in the state because at the moment they will be the major distributor of food into the south. The government needs to capitalize on this blockage and also roll out more food stuffs and it will require large labour force meaning creation of jobs for the citizens of the state.
Also this blockage will encourage the south to venture back into agriculture, so they won't be soley dependent on the north and also avoid this kind of situation next time.
Content created and supplied by: Martins12 (via Opera News )