This Doctor Feels Like Becoming "A Sit At Home Husband" for His Family, See The Condition He Gives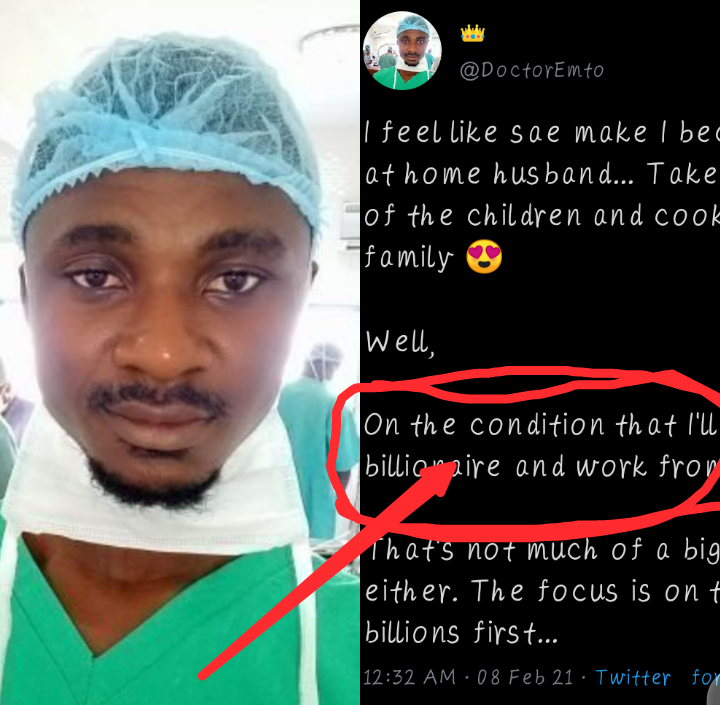 I am sure we all know that men are always the head of the house and they handle most of the responsibilities in a home. Leaving some other countries' tradition out as women might be the head of a family there.
We know how ridiculous it sounds for a father and also a husband to say that he feels like sitting at home, to ensure he caters for the family needs. A man has to go out, work and bring back home the needs of the family.
All that aside. We know that doctors are always busy as they need to attend to patients and some other emergencies.
Well, some doctors hardly have time for their family, though they might help in terms of financial needs.
At first, I was surprised when I saw a tweet from a doctor, who claimed he will like to stay at home, and take full care of his family.
But I saw another view as soon as he gave his condition for him to stay at home.
The doctor tweeted saying, "I feel like sae make I become sit at home husband. Take care of the children and cook for the family.
Well, on the condition that I will be a billionaire and work from home. That is not much of a big deal either. The focus is on the billions first."
Below in screenshot is his tweet: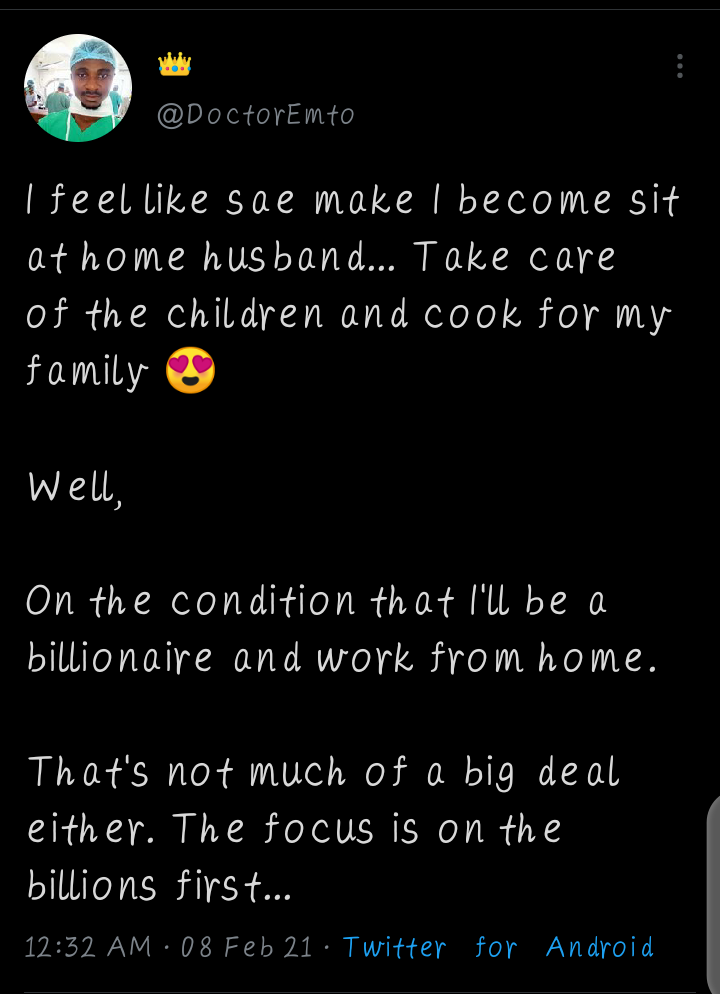 Having read it all, what do you think?
I am sure we can now see his point of view and not judge him anymore.
Do well to give your opinions, like, share and follow up for more information!
Content created and supplied by: TimOla (via Opera News )