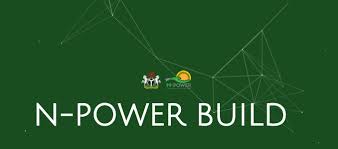 Over 26,800 youth have been trained by the Federal Government under the two phases of the N-Built units of the National Social Reinvestment Programme (SURE-P), according to an official of the Nigerian Institute of Building (NIOB).
NIOB General Secretary, Mr Christopher Belonwu, revealed this in Sapele, Delta State, in a speech at the "fifth Swearing of the elected Executive for the 2020/2022 Session" of the Delta chapter of the NIOB, under the then.(Synergy) in the Construction Industry: The Role of Builders".
Christiphet stated that the construction industry was a fundamental determinant of the economy, he said that, the government frequently operate the economy by way of engaging both skilled and unskilled workforce.
Over sixteen thousand volunteers were trained in the first face and ten thousand in the second by the FG.
He said, Inspite this enormous interest and investment by the Government, the construction industry is yet to achieve the goals of its clients due to the traditional method of construction.
Belonwu, who happens to be the guest speaker, announced that the construction industry could only achieve its complete prospect, when calculated effort was made by every professional to work together.
He advised builders to corporate together and have a mutual priority, noting that professional cohesion and understanding their distinct roles were the expectations of the public and which they must practice.
Earlier, in his valedictory speech, Mr Kingsley Oghoro, the former Chairman of the NOIB, Delta chapter, said that his administration was able to project the Institute very well at the federal level.
Content created and supplied by: temitope89 (via Opera News )