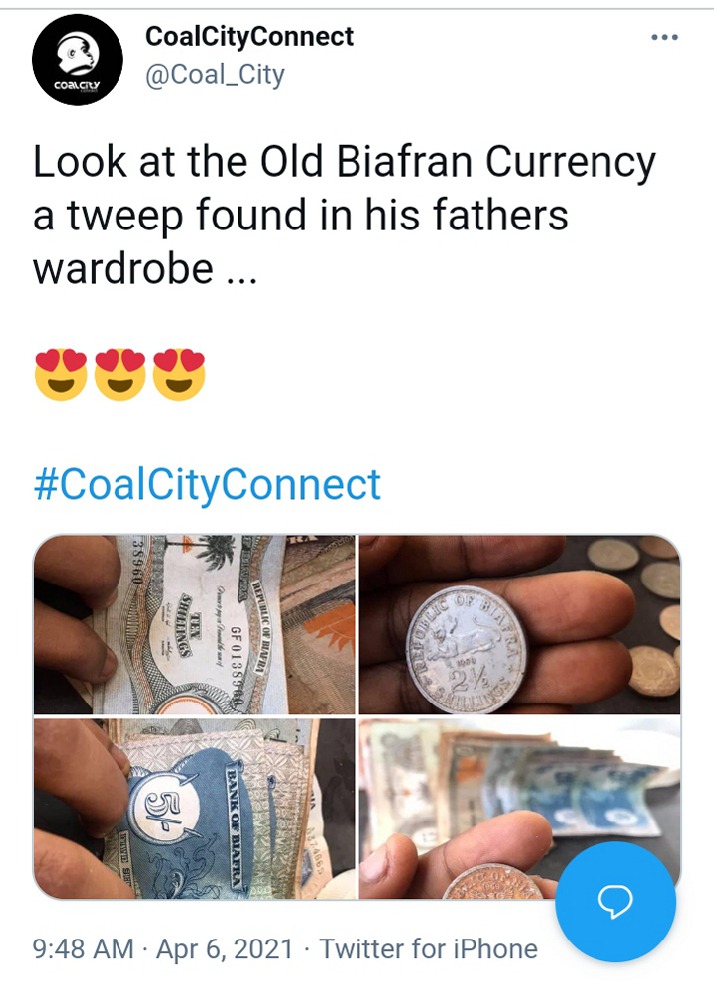 Look at the Old Biafran Currency a tweep found in his fathers wardrobe . This currency was in the same pair with the UK pound. The person said he had gone to his father's wardrobe and was surprise to see the old currency.
Biafra was a country that lasted only less than three years in the old eastern Nigeria, its declaration led to the first civil war in Nigeria, the young country later surrendered and was readmitted into Nigeria.
And the civil war was put aside and the then head of state in Nigeria, stated that in the civil war, there was no victor and no vanquish and the former biafrans have moved on with their lives ever since and have been making great success in Nigeria.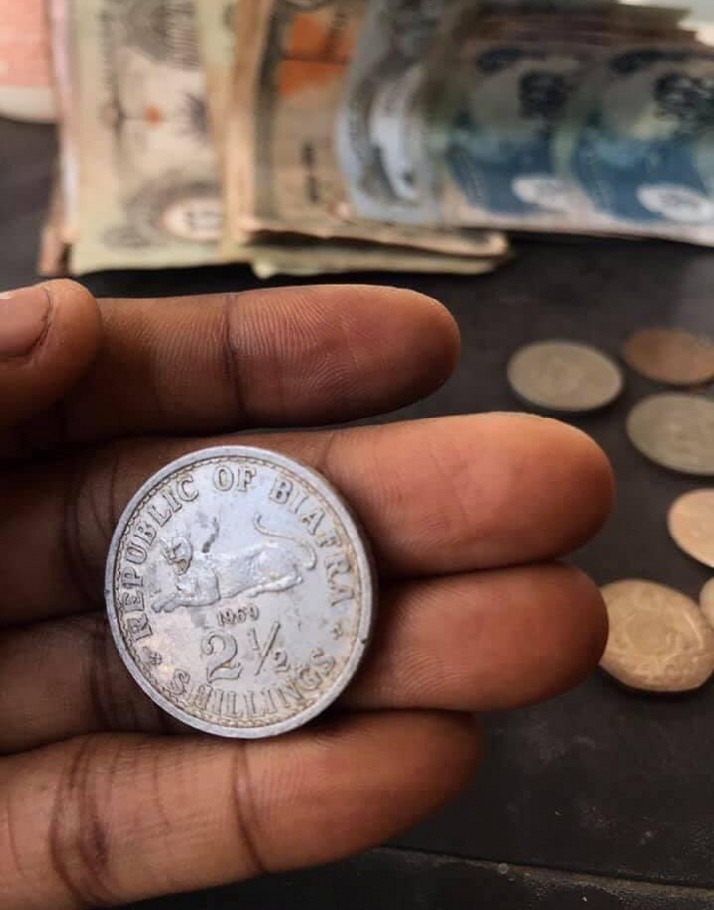 This one that the image is above is 2 and half shillings, it was made of silver metals.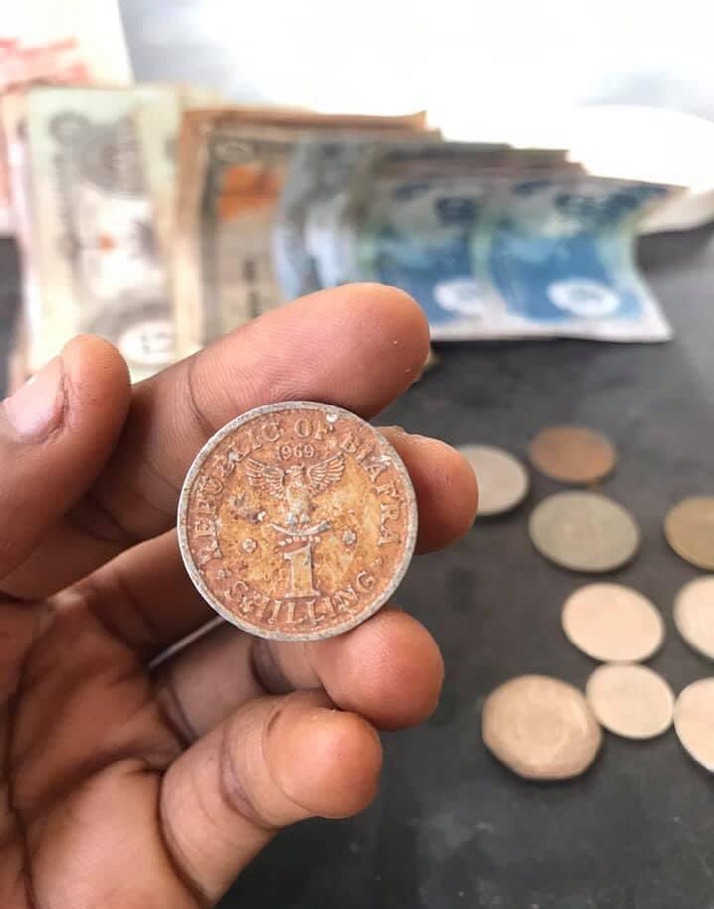 This one is one shilling and has gold metals on it.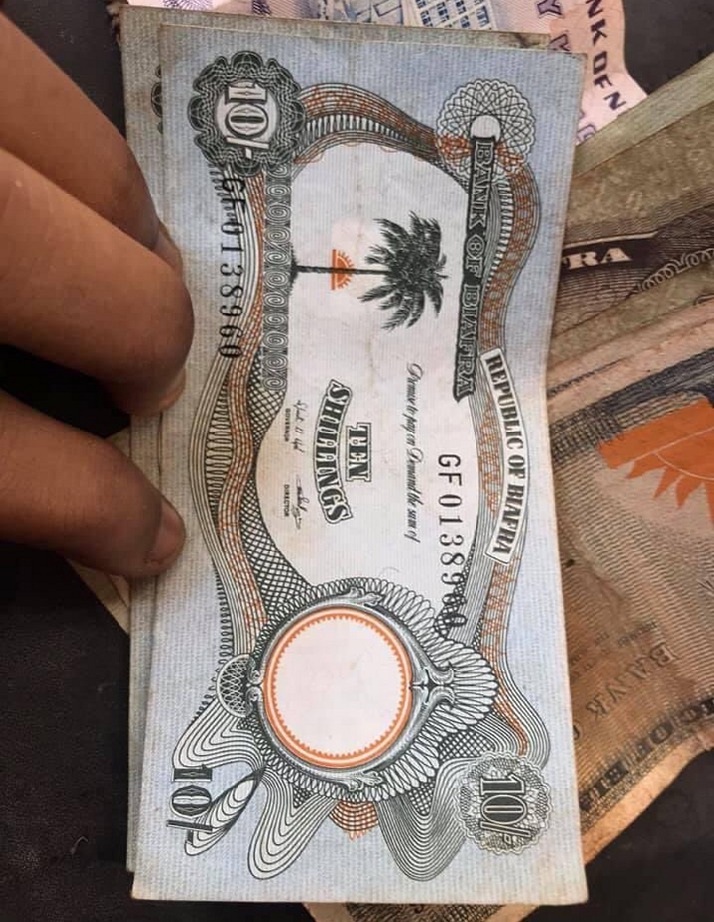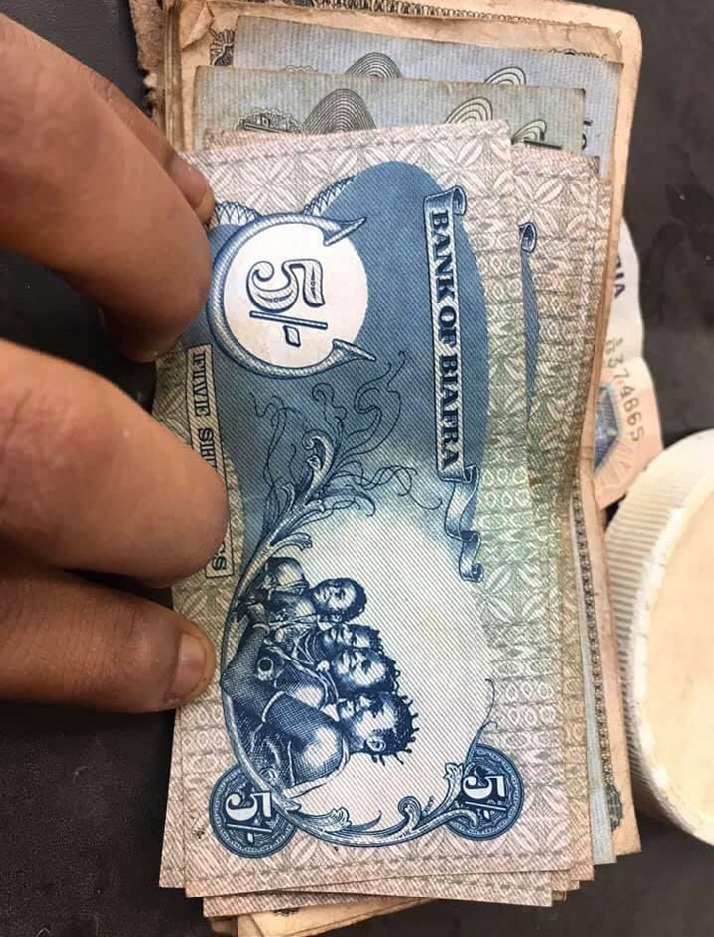 Nigeria can indeed be a great nation if all citizens can come together in love and move the nation forward, giving everyone equal right and previlage .
What is your take on this? We would love to hear from you, as your opinion is very much important to us.
Do you agree that Nigeria can be great if every tribe come together in love and work? Let us get your view at the comment section.
Content created and supplied by: snipernews (via Opera News )