Good day my esteemed readers, please endeavor to click on the top right corner of your screen to follow me for more updates.
Every business owner should try as much as possible to reduce risk of their business ventures, even though it cannot be eradicated, we should be able to control it.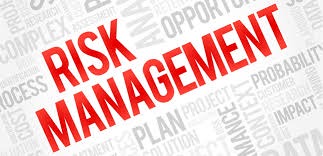 During my research online, I came across se practical steps which you should take as a business owner to reduce the risks which your business could face.
1. You should endeavor to try less risky options when it comes to matters concerning your business and how it is run.
2. You should also endeavor to prevent access to various hazards which might be the downfall of your business, precautions is advisable.
3. You should also ensure that your workplace is well organized all the time, this would help reduce various exposure to work hazard.
4. You should also endeavor to issue protective equipment to your workers and staffs, as their safety should be your top priority.
5. You should also endeavor to provide a welfare facilities, such as the first aid box among many other amenities.
6. You should also involve and consult your workers on certain issue concerning the company survival from time to time.
Share your thoughts.
Content created and supplied by: Businessmogul (via Opera News )