The survival fund scheme which was created to help small and medium businesses, artisans and entrepreneurs get back on their feet after the COVID19 lockdown was one of the biggest Stimulus packages the federal government rolled out in 2020.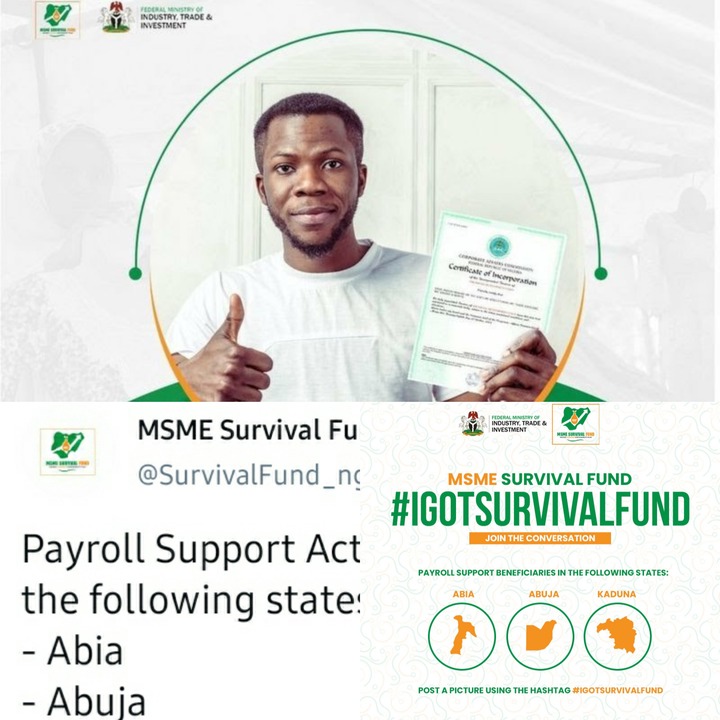 With over 200,000 beneficiaries, the survival fund scheme was no doubt a huge success for the Buhari administration. With the completion of the disbursement of the fund, a payroll support activation have been created by the ministry in charge of the fund, to show the public how many people have benefited from the scheme.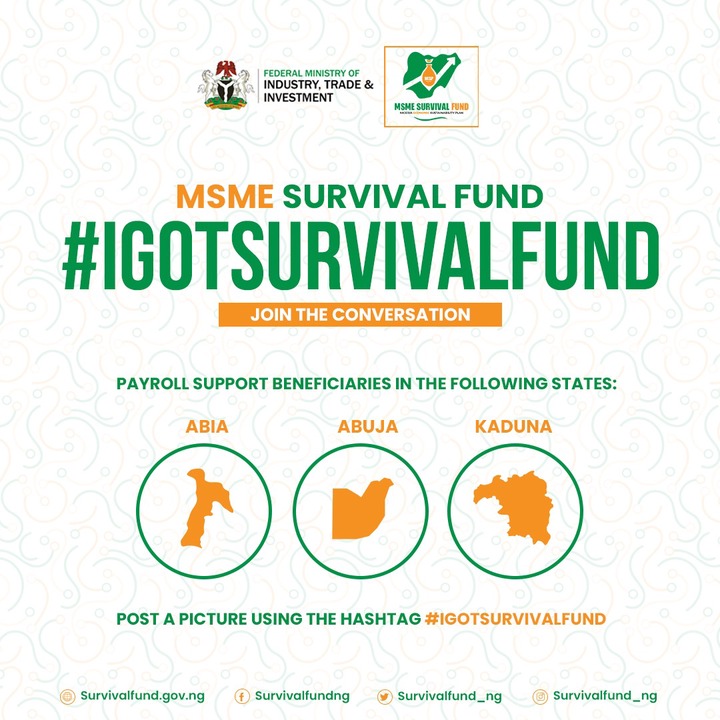 The Payroll Support Activation started today, and it requires all beneficiaries in each state to upload their picture with a caption "#IGotSurvivalFund" to confirm the fund was actually disbursed and not diverted.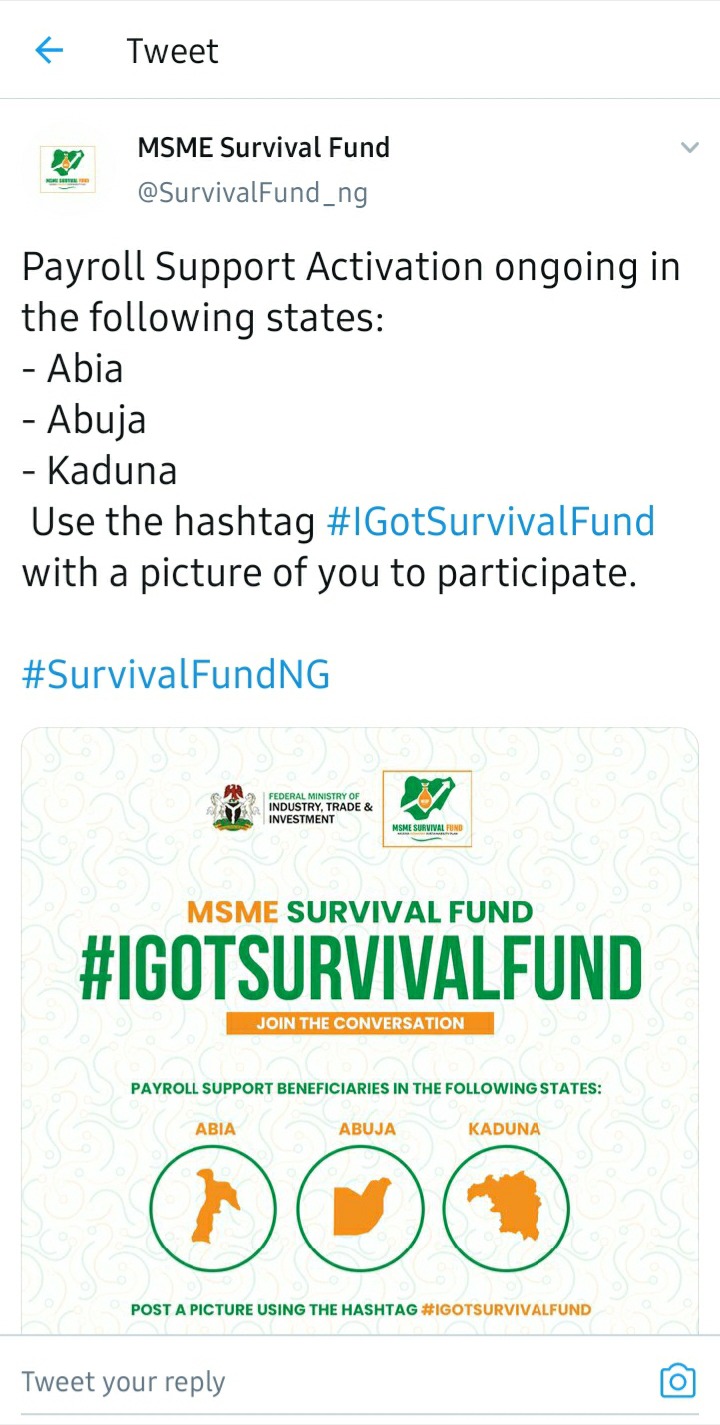 So, if you are in any of these 3 states; Abia, Abuja, and Kaduna, ensure you participate in this exercise to spread the word about the Survival fund. Thanks.
Content created and supplied by: EmperorReports (via Opera News )