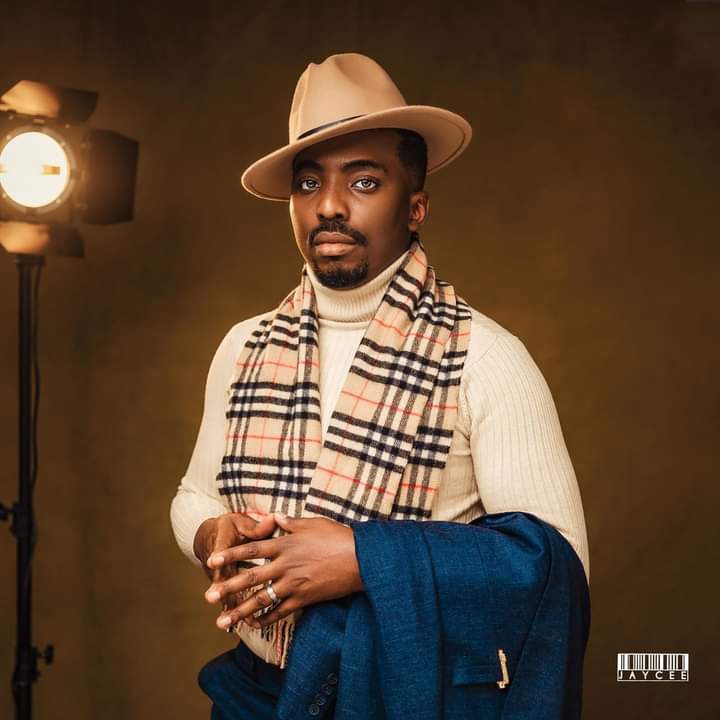 Mr. Olufukeji Ejimi Adegbeye who is a Chartered Wealth Manager, Financial Market Trade and also the founder of The Profitable Investor Network, took to his verified Facebook page to share his opinion about the recent ban of crypto currency in Nigeria.
Checkout the screenshots: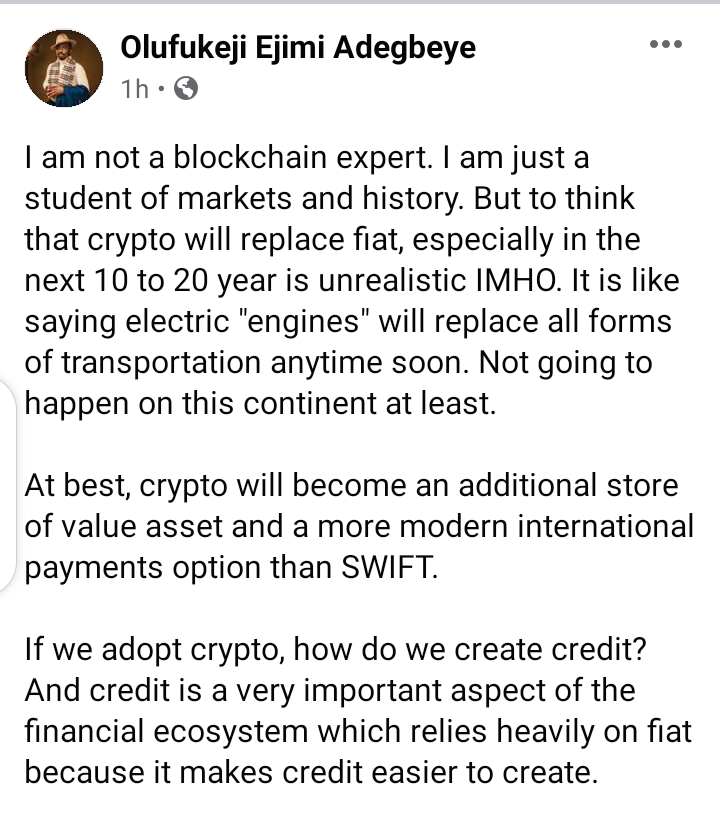 I am not a blockchain expert. I am just a student of markets and history. But to think that crypto will replace fiat, especially in the next 10 to 20 year is unrealistic IMHO. It is like saying electric "engines" will replace all forms of transportation anytime soon. Not going to happen on this continent at least. At best, crypto will become an additional store of value asset and a more modern international payments option than SWIFT.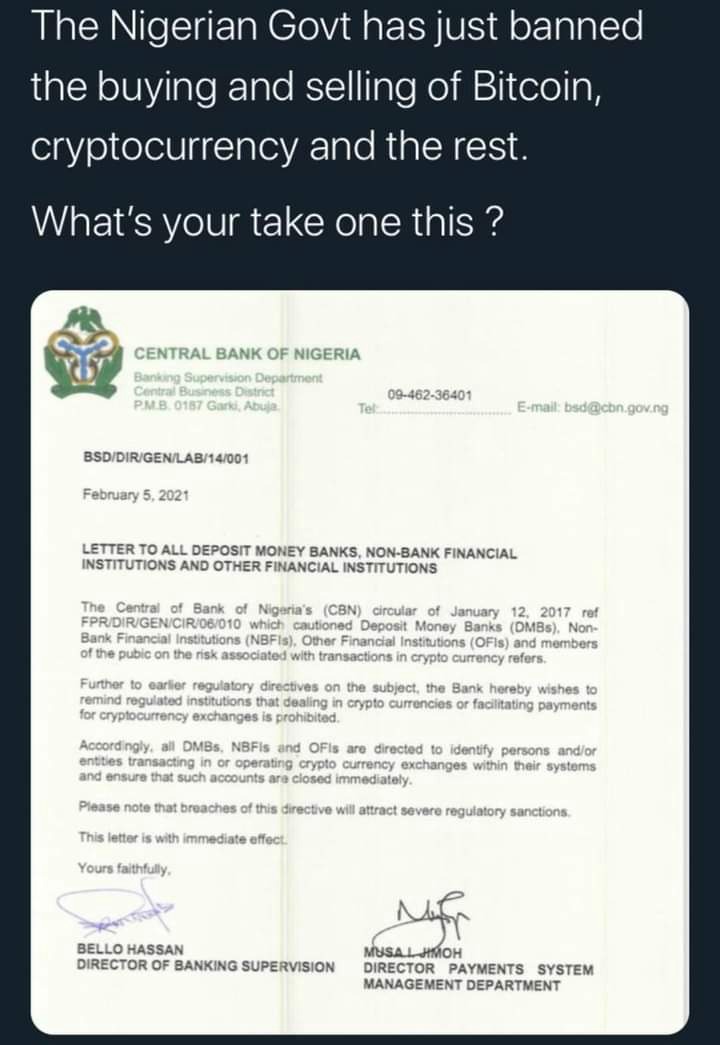 If we adopt crypto, how do we create credit? And credit is a very important aspect of the financial ecosystem which relies heavily on fiat because it makes credit easier to create.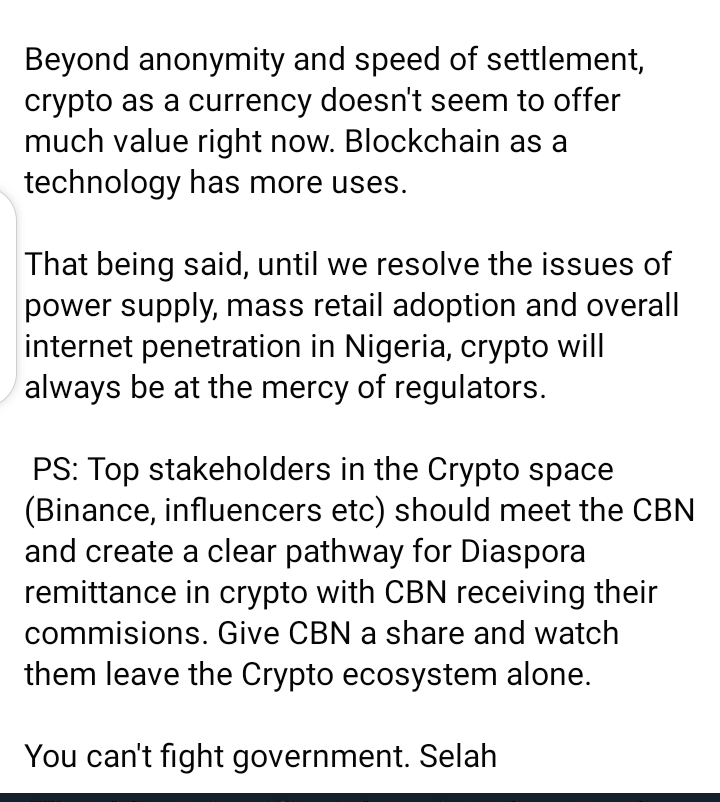 Beyond anonymity and speed of settlement, crypto as a currency doesn't seem to offer much value right now. Blockchain as a technology has more uses. That being said, until we resolve the issues of power supply, mass retail adoption and overall internet penetration in Nigeria, crypto will always be at the mercy of regulators.
PS: Top stakeholders in the Crypto space (Binance, influencers etc) should meet the CBN and create a clear pathway for Diaspora remittance in crypto with CBN receiving their commissions. Give CBN a share and watch them leave the Crypto ecosystem alone. 
You can't fight government. Selah
Content created and supplied by: KayWealth (via Opera News )