Forbes has just released a list containing the names of the richest people around the world. The list includes the names of all billionaires, their networth and their source of income.
The top 15 richest people, their networth and the source of their wealth include: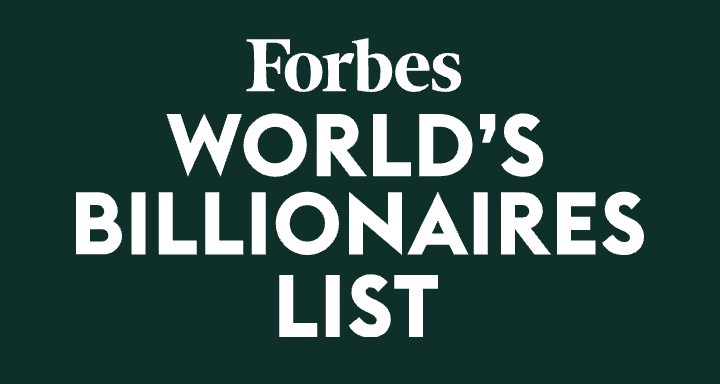 1. Jeff Bezos
Networth: $177B
Source: Amazon
2. Elon Musk
Networth: $151B
Source: Tesla, SpaceX
3. Bernard Arnault & Family
Networth: $150B
Source: LVMH
4. Bill Gates
Networth: $124B
Source: Microsoft
5. Mark Zuckerberg
Networth: $97B
Source: Facebook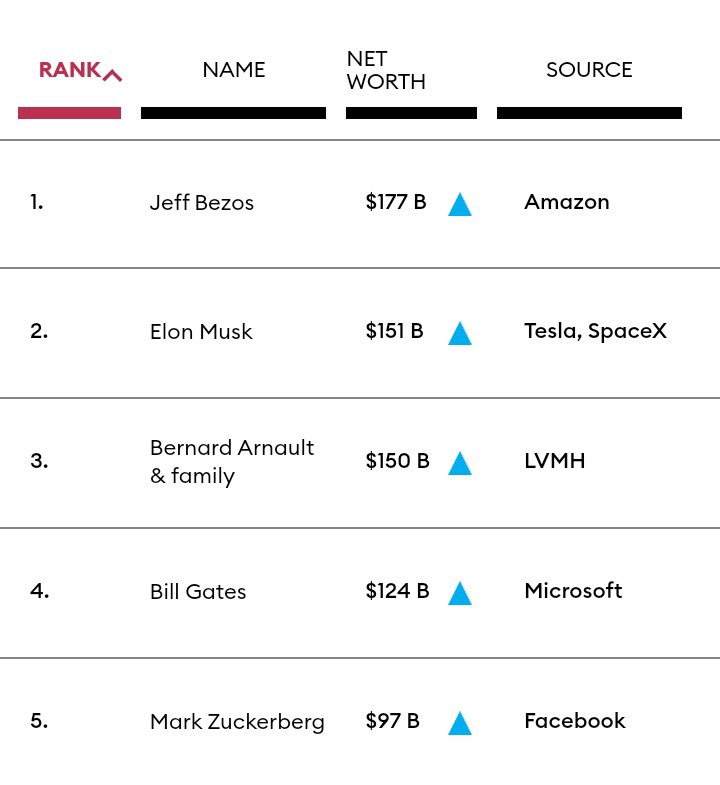 6. Warren Buffett
Networth: $96B
Source: Berkshire Hathaway
7. Larry Ellison
Networth: $93B
Source: Software
8. Larry Page
Networth: $91.5B
Source: Google
9. Sergey Brin
Networth: $89B
Source: Google
10. Mukesh Ambani
Networth: $84.5B
Source: Diversified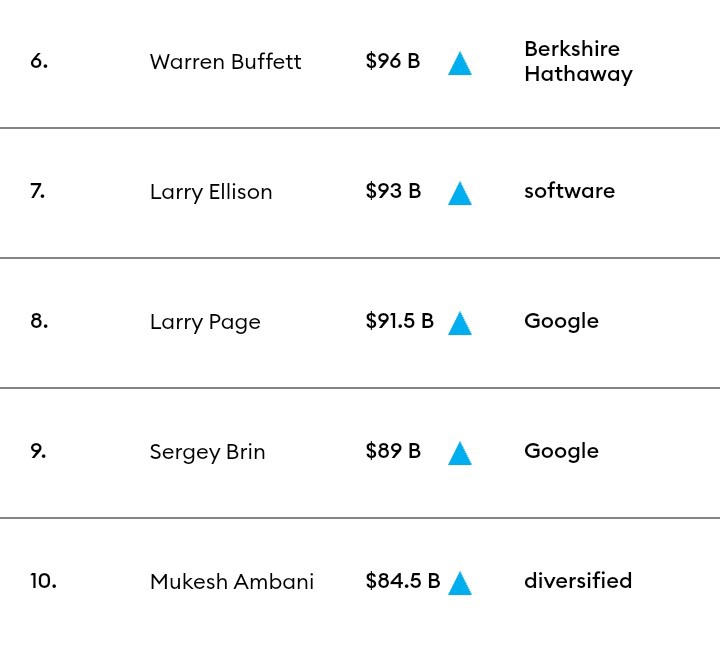 11. Amancio Ortega
Networth: $77B
Source: Zara
12. Francoise Bettencourt Meyers & family
Networth: $73.6B
Source: L'Oréal
13. Zhang Shanshan
Networth: $68.9B
Source: Beverages, Pharmaceuticals
14. Steve Ballmer
Networth: $68.7B
Source: Microsoft
15. Ma Huateng
Networth: $65.8B
Source: Internet Media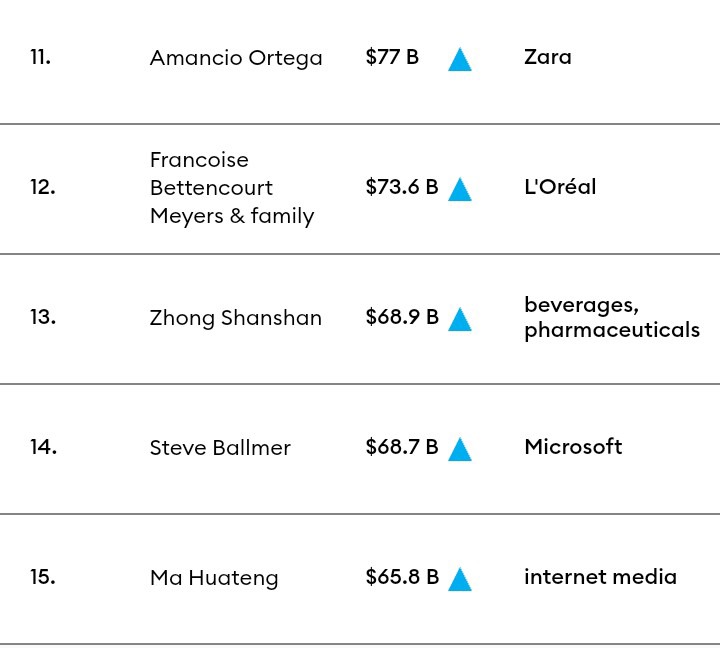 Inspite of the financial complications caused by COVID-19 pandemic, many billionaires made much more money, some even had their wealth doubled.
Let the story of this rich people be an inspiration for us to work hard so that our names can find their way into the list of the richest people.
Kindly share, like and comment in the comment box below.
Follow my page for more news.
Content created and supplied by: Josh07 (via Opera News )