The sudden ban of cryptocurrency in Nigeria is a shock to many traders, it is like a big threat to those exchangers that have made it their source of income, see the short touching story that a lady shared now.
About an hour ago, the Central Bank of Nigeria who is also the apex of all banking systems and the regulator of cash flow in Nigeria, has just announced the restrictions of cryptocurrency in Nigeria. According to the news reaching many now, the sudden ban is not clear to anyone.
A lady on Twitter now shared how inhumane the news is. She said, "People will move into depression quickly with the inhumane & frustrating move made by CBN to Ban crypto. my uncle just bought 500k bitcoin last month & Eth worth 60k yesterday & today CBN is restricting the trade of cryptocurrency
Sad, I was done that introduced him to crypto."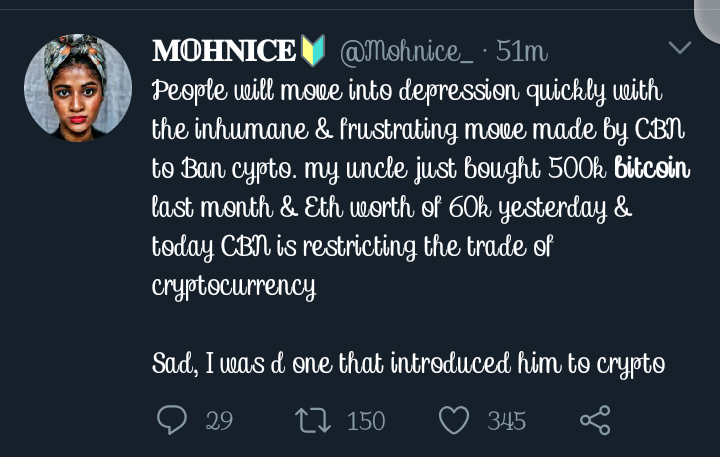 As many do not know what it does means, A cryptocurrency (or "crypto") is a digital currency that can be used to buy goods and services online. In a situation of cashless policy and other restrictions relating to the use of cash, so many elites have switched to the use of cryptocurrency, it proves to be safe and secure in holding capital goods.
According to Machine, she said this uninformed move made by the CBN will leave so many people in a state of depression. She said, her uncle just invested in some trade that involves the use of crypto, and funny enough, she said she was the one that introduced the trade to her uncle.
So many Nigerians has reacted greatly against this move, it will be a better story if there was an announcement before taking this step.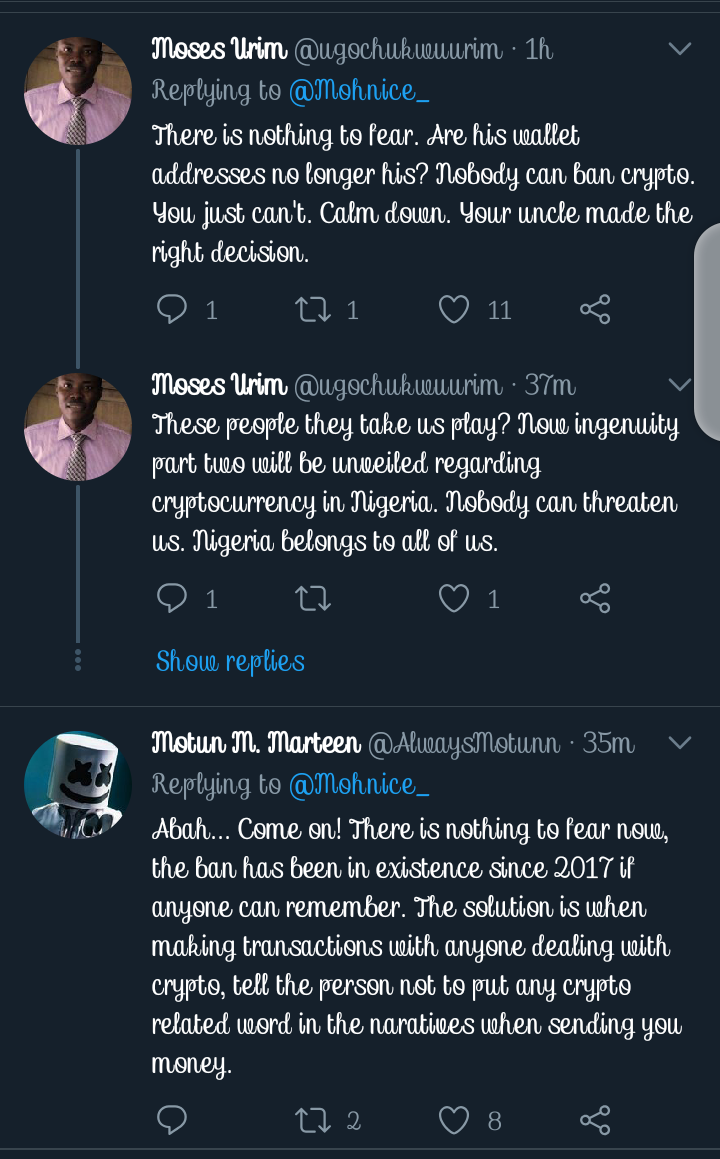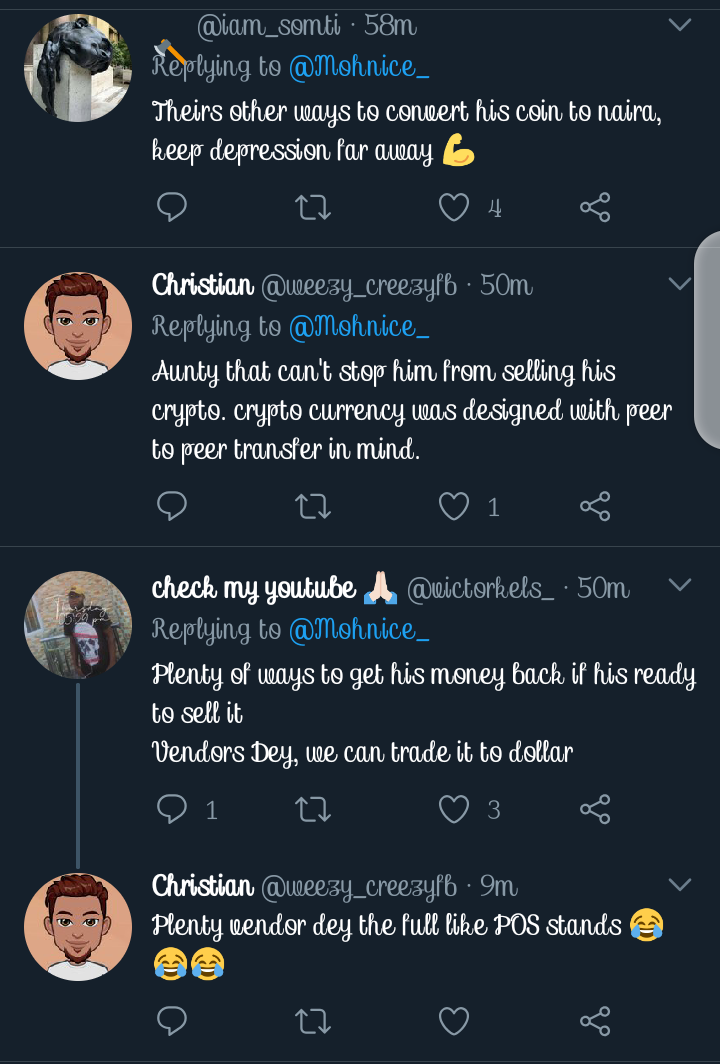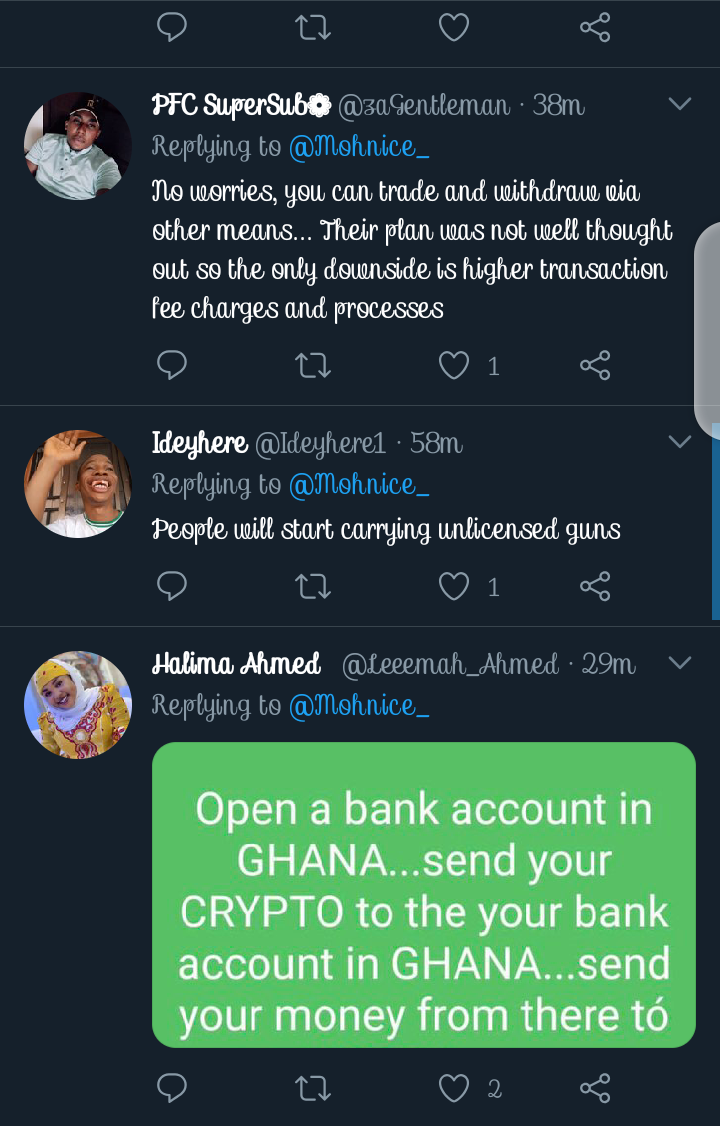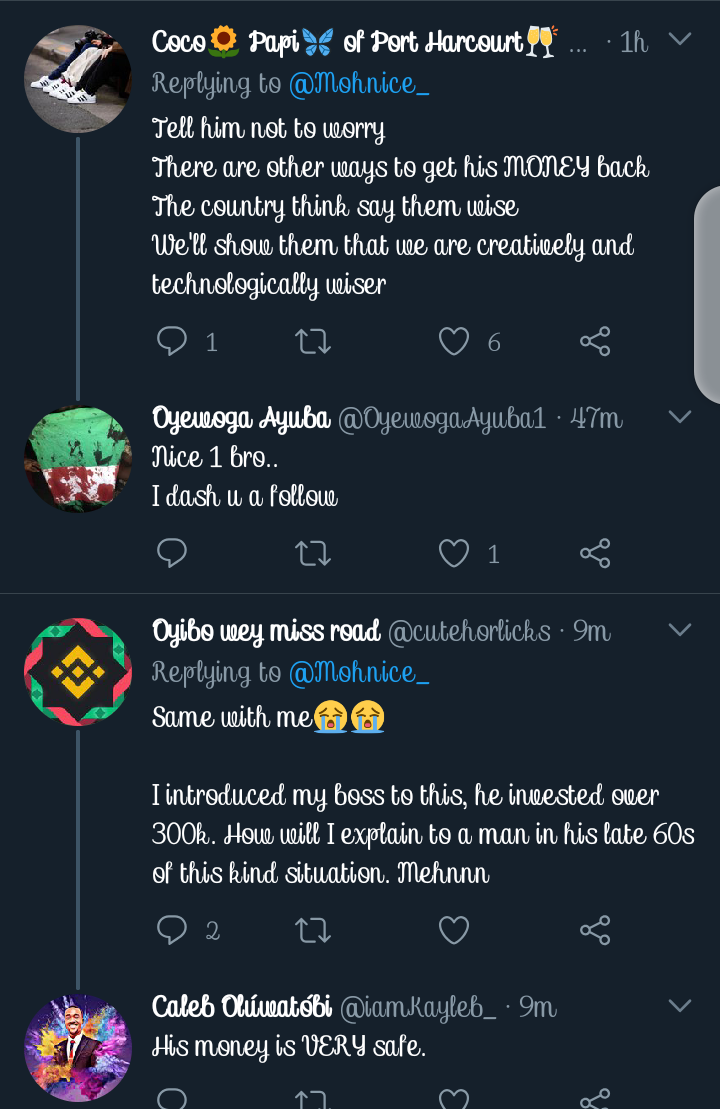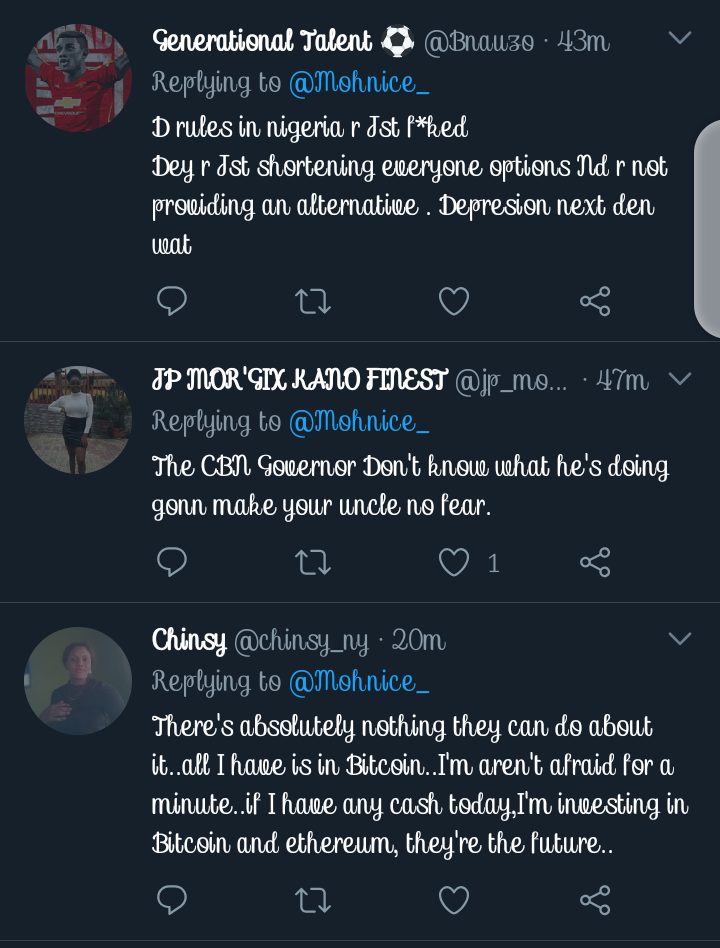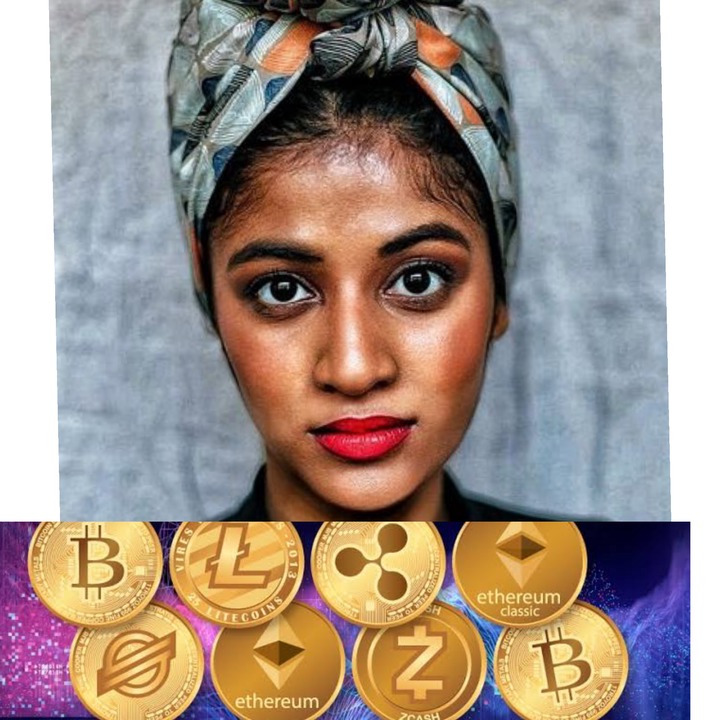 Content created and supplied by: Ayindex33 (via Opera News )