Adamu Garba has once again spoken. In a tweet he made this evening, he made it clear that once Fulanis start commercial cattle farming, herdsmen will become the next Nigerian billionaires.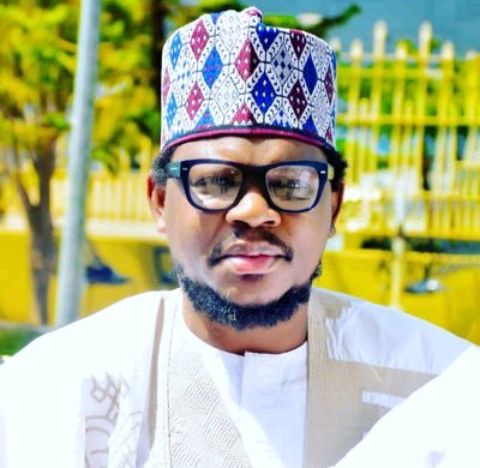 Adamu Garba started his tweet by making it clear that the north is not going for a reprisal attack because they are too civilised to be burning huts and butchering animals. He went on and stated that all Igbo investment will remain secured.
He went further and stated that from the beginning of life, there are no great people that are not herders. He went on and stated that herding animals are blessing from God to man.
The full tweet could be seen below here.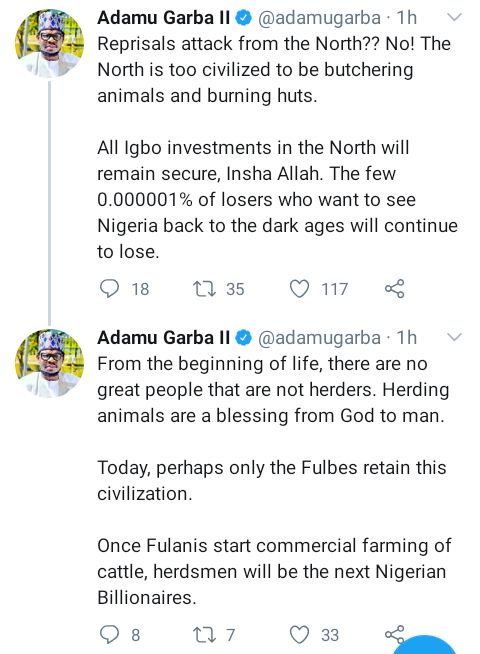 What Adamu Garba has just said now is what Nigerians have been asking for. Nigerians want Fulanis to go into commercial cattle rearing, instead of moving from place to place destroying farm lands. If they can do that, Nigeria will become a better place and a peaceful place.
Content created and supplied by: Ebukajp100 (via Opera News )