It appears popular tech personality, Victor Asemota is not happy with the Managing Director of Guaranty Trust Bank, Segun Agbaje.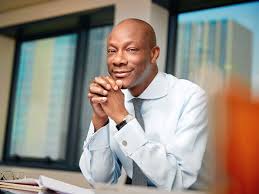 This is as he lashed out at the Managing Director earlier this Tuesday afternoon via his Twitter handle saying, ''I will have a Koboko always with me from now on, just in case I meet Segun Agbaje. Turned a good bank into rubbish.''
While it is not clear what might have prompted this thought, it apparently shows all may not be okay. In a swift manner, many people were quick to react some of these are re-published below: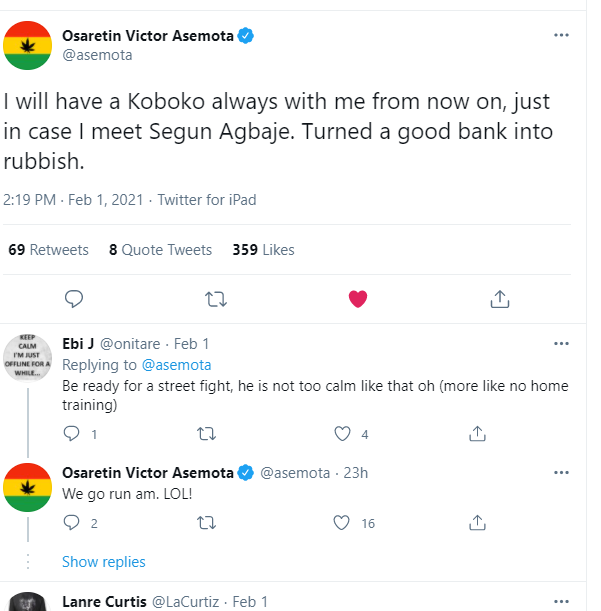 It is not only GTB. All Nigerian banks are going through some rough time as the general business climate is very unfriendly under this govt. Engage 10 bankers and sample opinions, you will be less surprised about service quality as most staff are unmotivated and overworked.
This is what happens when core values change from customer satisfaction to profiteering & cost savings at all cost. Organizational culture derailed and they're basically living on past glory. Their next CEO has his work cut out
Seems we have the near-same problem. I have never seen a bank position itself so much to fail. It's sad to say this, but I think the soul of GTBANK left after the demise of Tayo Aderinokun.
Even Fola Adeola will be heartbroken. I am not sure that Segun Agbaje bought into the vision of the "Founding Fathers" of GTB.
Most NIgerian banks actually outsource certain ICT aspects of their operations to Interswitch and other ICT coys.
The operations of these ICT coys are sometimes hacked and they had to shut down to prevent massive fruds.
Content created and supplied by: Topmay (via Opera News )