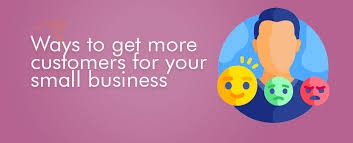 As a business owner, you're no doubt keenly aware that your client base is the lifeblood of your company. A steady stream of new customers allows you to grow your business and fulfill your company vision. 
But how on earth does a small business actually make that happen? The biggest challenge many small businesses have.
Here are easy ways to attract more customers:
1. Word-of-mouth always works:
This is definitely the oldest form of marketing and advertising used by businesses. While it may bring slower results compare tobradio or television, it still works very well.
Word-of-mouth still remains one of the most trusted methods in the world today.
When a customer is happy and satisfied with a product or service, there's a natural human tendency that they are likely to share this experience with people in their circle of trust and influence.
2. Ask for referrals:
Once you gain a customer's loyalty, put that to work for you by asking them for referrals. Current customers are one of the best sources of new customers.
You can also lure new customers by offering introductory discounts, or have specials such as buy 2-get-1-for half-price or free gift wrapping for the first three purchases.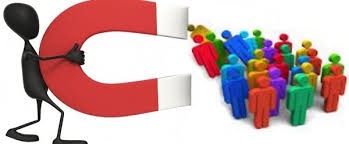 3. Attract new customers using social media:
Optimizing your social media accounts takes very little time to do and can significantly increase your reach. If your business does not currently have social media accounts, now's the time to create them! Be sure to create accounts on the platforms your customers are on (typically Facebook, Twitter, and Instagram). Once you have social media accounts, don't forget to optimize them by adding your location, and contact info.
4. Give something away:
Well, nothing attracts consumers like a freebie. Whether it's a free trial of your product or service, branded swag, or something else creative, offer people something for free and they'll be banging down your door.
Free giveaways help to engage customers, create a sense of connection to the brand, and instill a feeling of indebtedness to the company.
Drop your comments and don't forget to share.
Content created and supplied by: Upzy (via Opera News )