Last year, the Federal government of Nigeria promised citizens to fund a lot of businesses and entrepreneurs thereby creating the Ministry of Micro, Small and Medium Enterprises, which is a ministry that would be rolling out packages for Nigerian entrepreneurs to be able to stand on their own, and the ministry have been delivering on its promise so far.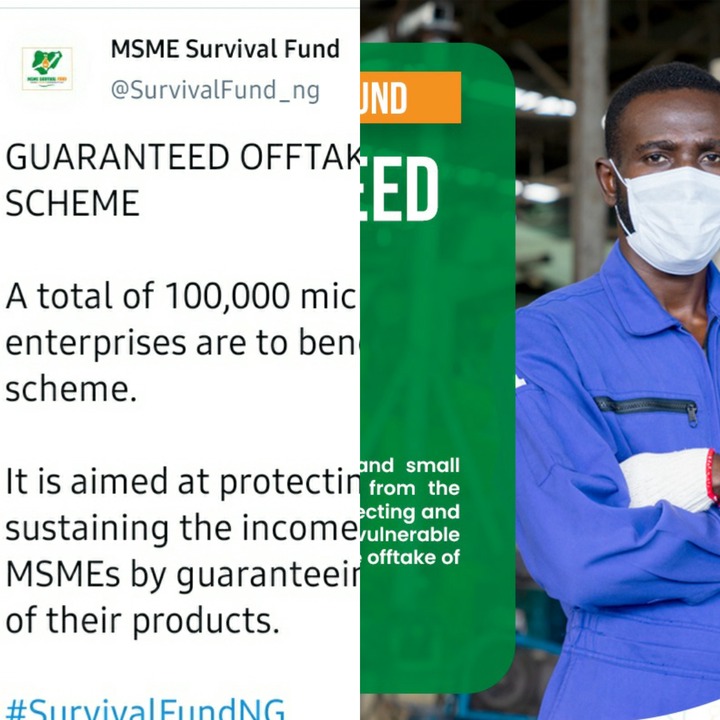 There were 3 schemes planned in the course of the administration, with the first one being the Survival fund which just got distributed and all beneficiaries receiving their payments already. The second initiative of the ministry is set to commence now, and it is termed the Guaranteed Off-Take Stimulus Scheme.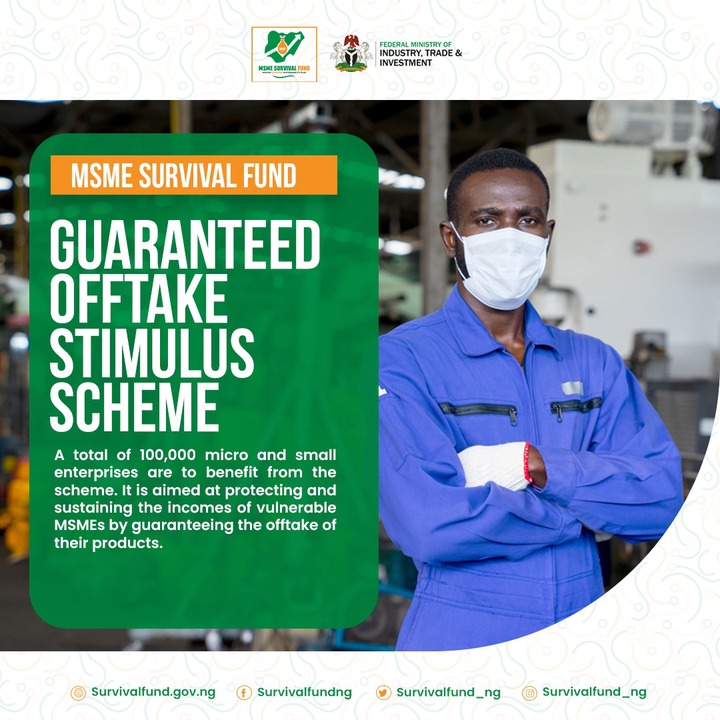 This new scheme would be supporting 100,000 Nigerians with #50,000 each to support their businesses. The application commences on the 9th of February, and application is free and would be online. When the portal finally opens, you can apply by going to survivalfund.gov.ng.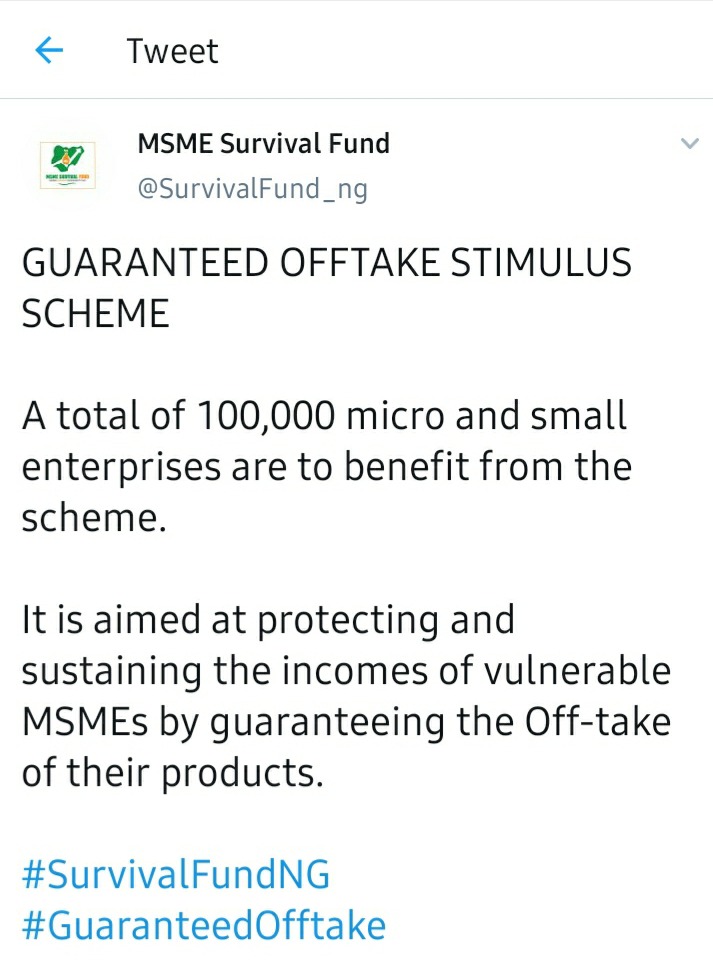 The requirements to be eligible would are;
1. You must be a Nigerian residing in Nigeria.
2. You must own a business
3. You must possess a CAC certificate.
Dor more information, head to the MSME's Twitter handle. Share this for your loved ones to be informed.
Content created and supplied by: EmperorReports (via Opera News )