Have you ever lived as a student before?. Have you ever lived in a boarding house before?. The school environment is one place many people are molded and shaped. In schools, we see different kinds of persons exhibiting differing behaviors. These persons are sometimes nice but at other times, they could be nasty. Although students do many bizarre things in school environments. It is however not expected that school teachers would also follow suit. Have you ever come across a school teacher who does bizarre things all the time?. Here is a practical example for you to see and possibly learn.
Presently, a picture is making waves on social media. This picture shows a school teacher sitting on a door as his students continue to write exams. As can be seen from the picture, the said teacher seems relaxed as the students are also seen doing their things. A student is seen seriously writing her papers while the other is seen talking to another.
This picture has caused a stir as many Nigerians are reacting to it. The majority is of the view that what the teacher did is wrong. They argued that what he did shows that he is not responsible. They however asked the school authority to discipline him.
There are a few others who think differently. This category of people thinks that there is nothing wrong with his action. They opined that his actions don't qualify him as irresponsible. They however asked him to get down from the door.
What do you think?.
• Do you think that he is irresponsible?.
• Do you think that the teacher should be punished for what he did?.
Here is the picture;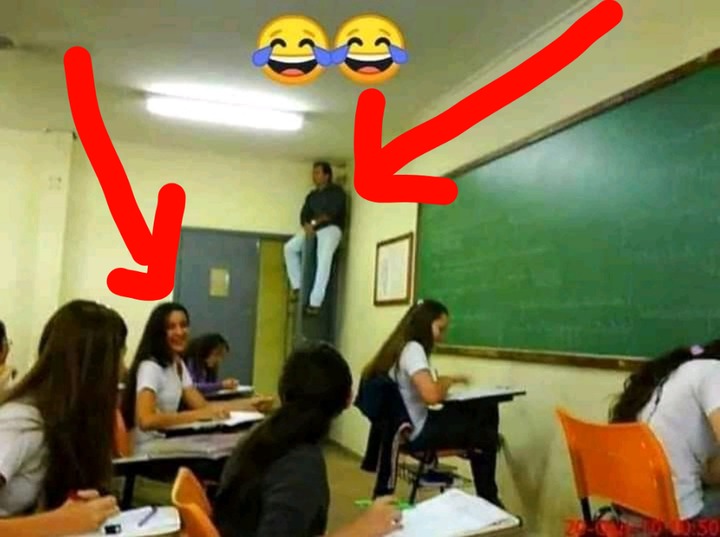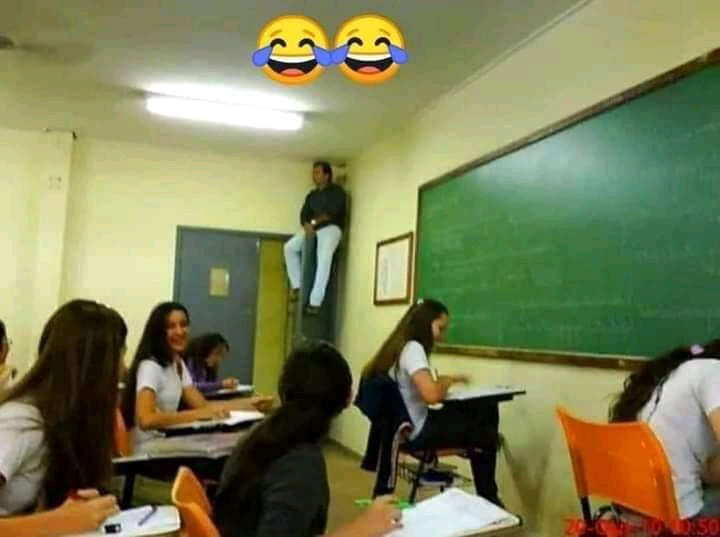 Nigerians are however reacting.
Here are some comments so far;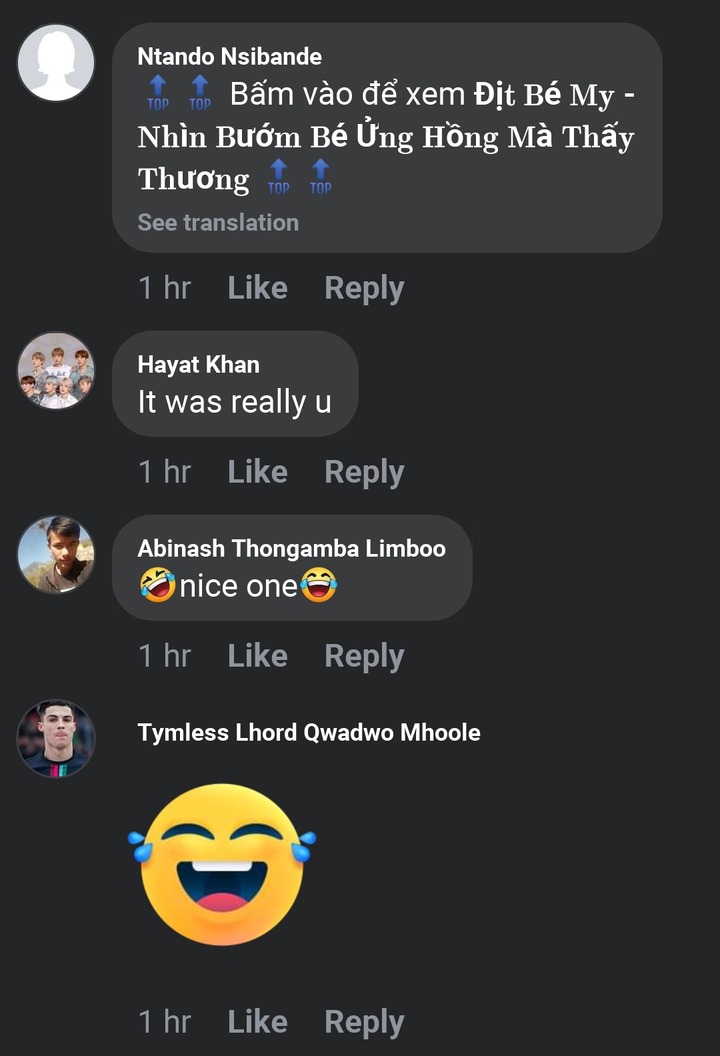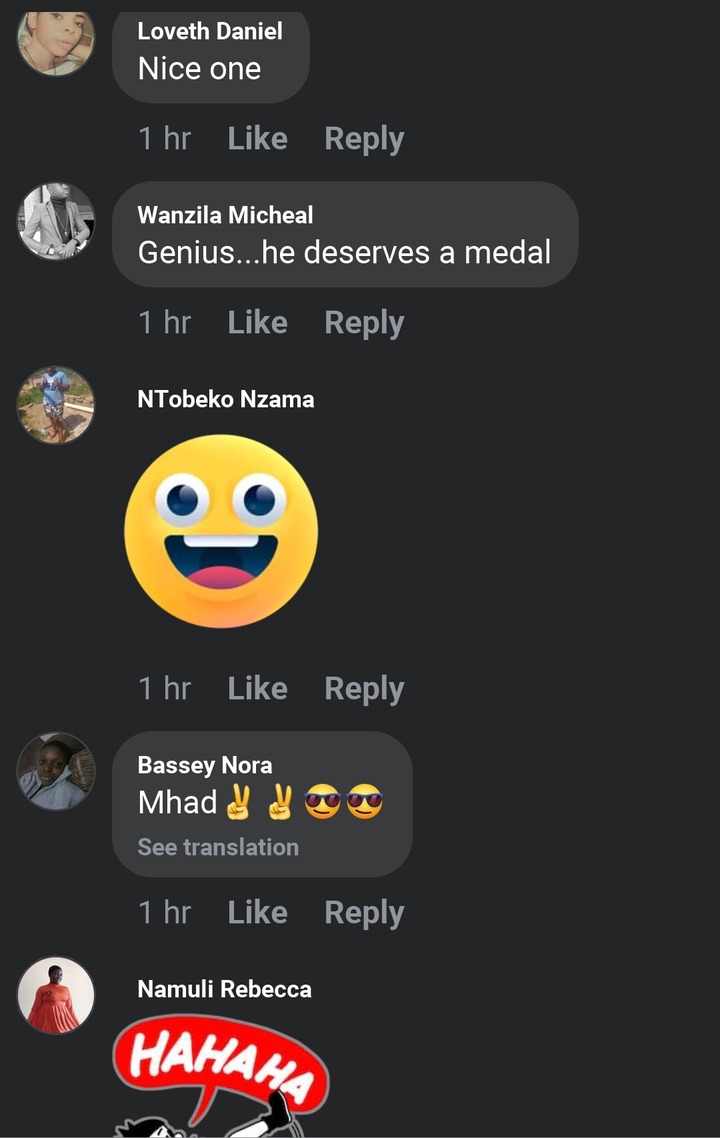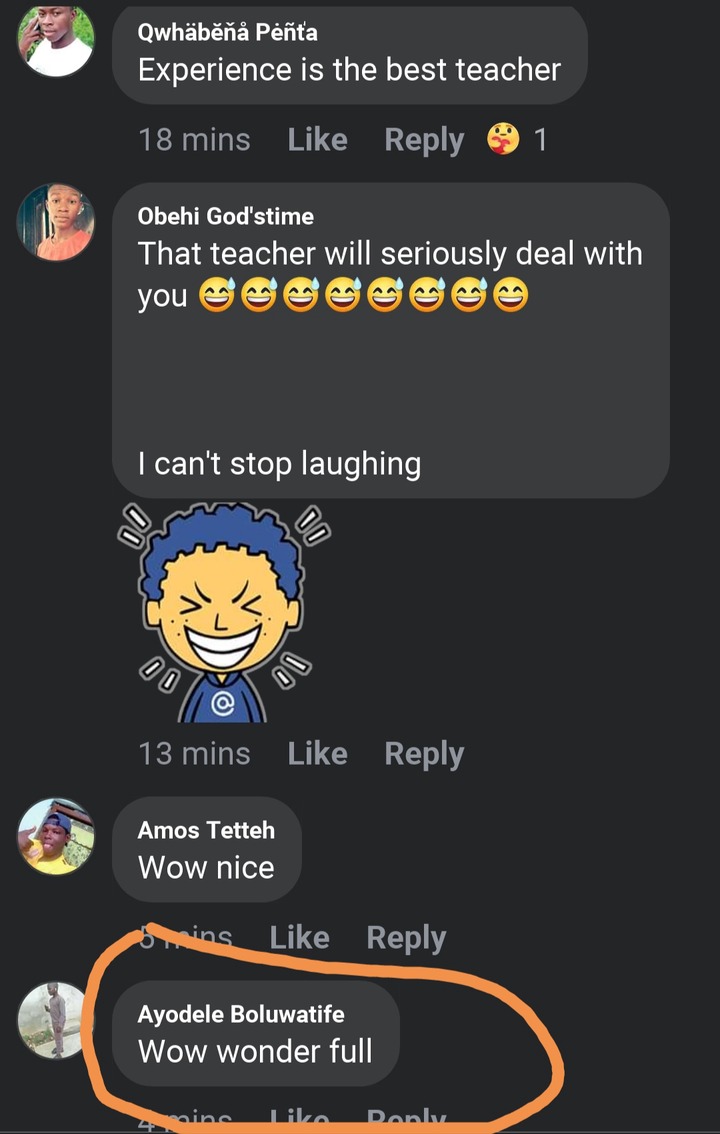 Credit: Facebook.com
Content created and supplied by: Kanayooliseh (via Opera News )