Ekiti State University is one of the Nigerian Universities, which is located at Ado Ekiti the capital city of Ekiti state.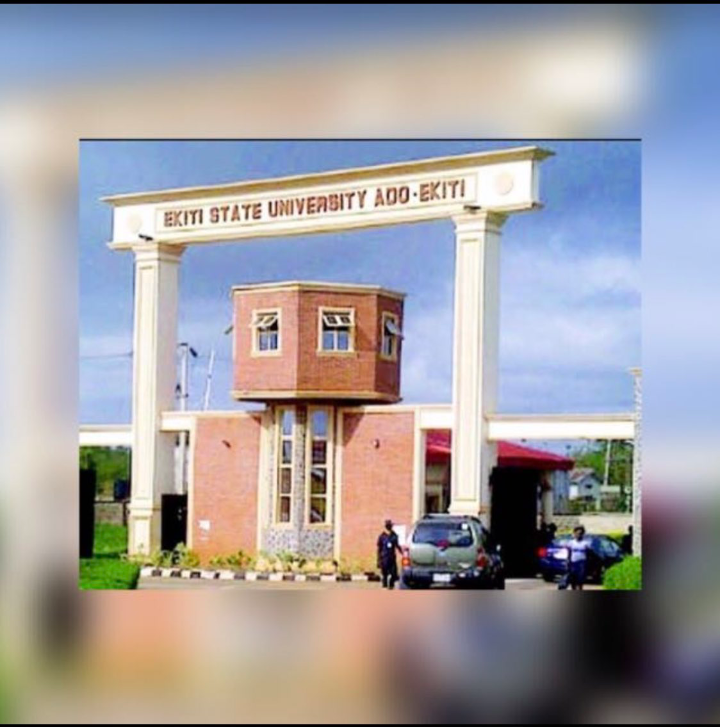 Students of Ekiti state university are angry with the school system. They are complaining that the school is not giving them what they need and now, they have gone to the social media to share their grievances.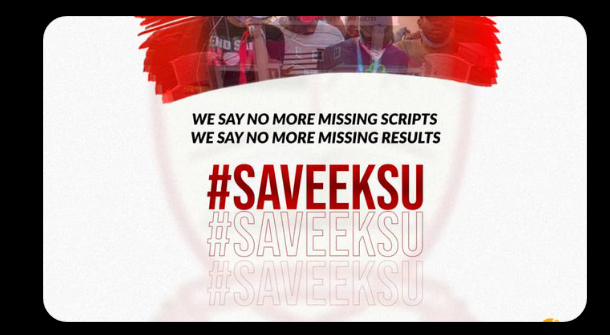 A lady who is a student of EKSU tweeted: Am currently in 200 level and haven't seen my 100level results, both 1st and 2nd semester...We are always urged to pay up our school fees but our results are delayed...
We need help #saveeksu
We say no to mass failure.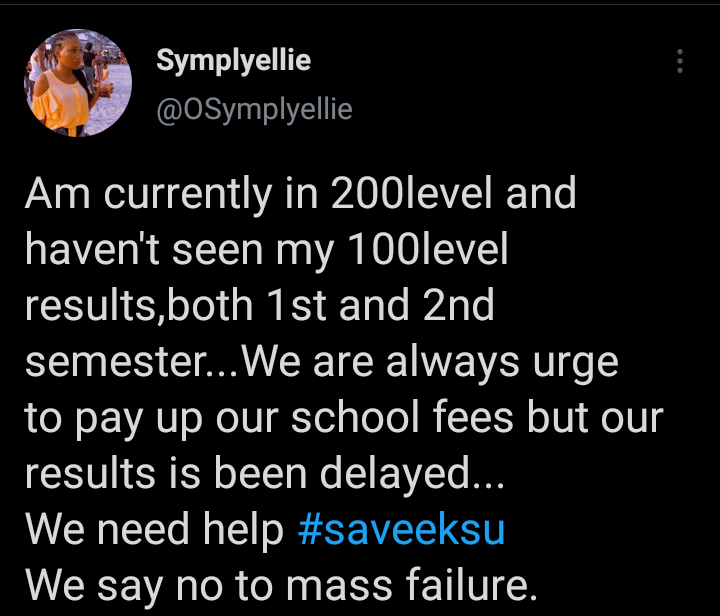 The students are compelled to pay #4600 as portal charges, #8600 as faculty due, 15500 as the imposed smart school.
After all these payments, students are still complaining about the school portal. And when they go to tender their complaints, their matters are not looked into.
Here are other reactions concerning the matter of EKSU on tweeter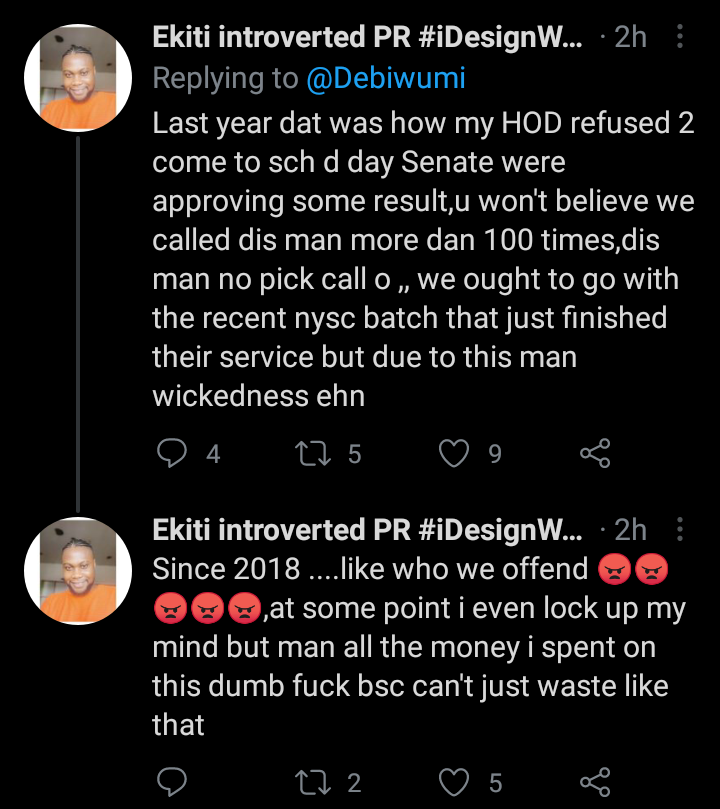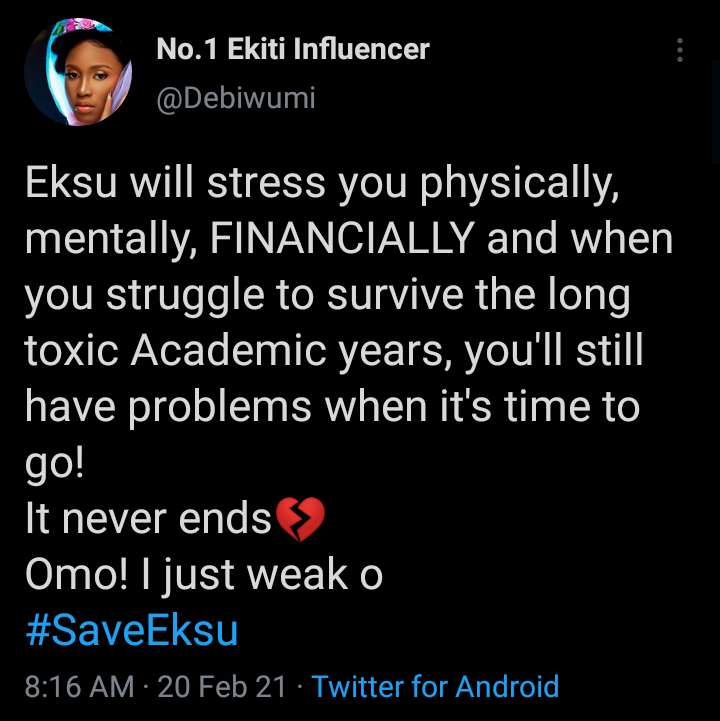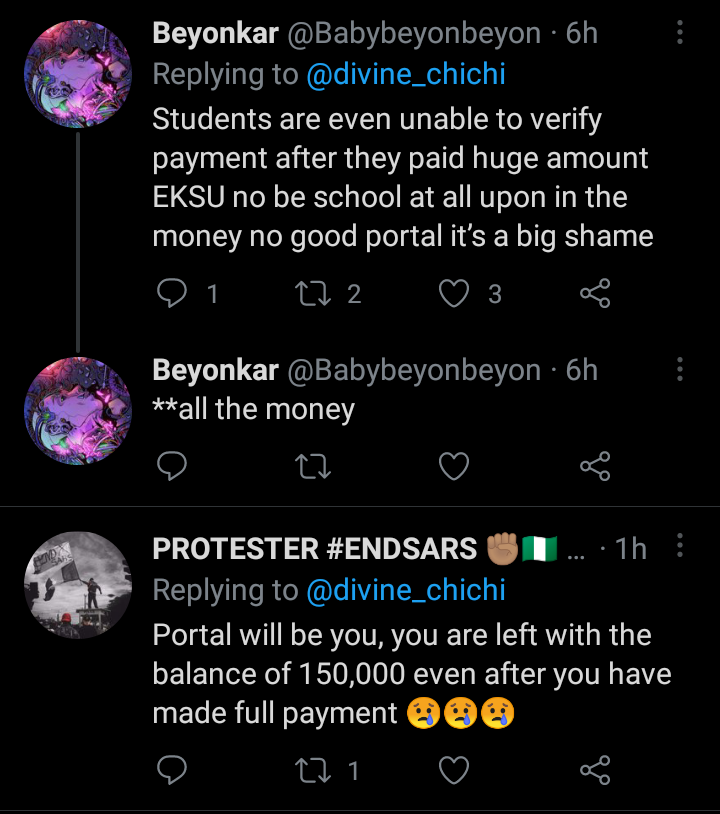 Students of this university are really going through a lot. The government should provide a good learning system for the students.
Use the comment box to share your view concerning what is happening right now in Ekiti state university.
Content created and supplied by: OmaClassic (via Opera News )