A man named Dr Olumuyiwa Igbalajobi have revealed how he travelled out of Nigeria to 4 continents in 8 years free of charge, because all his flights were paid. He is an academic doctor popular on Nigerian Twitter space for always dishing out academic advice to young minds in Nigeria who wish to further their education outside the country.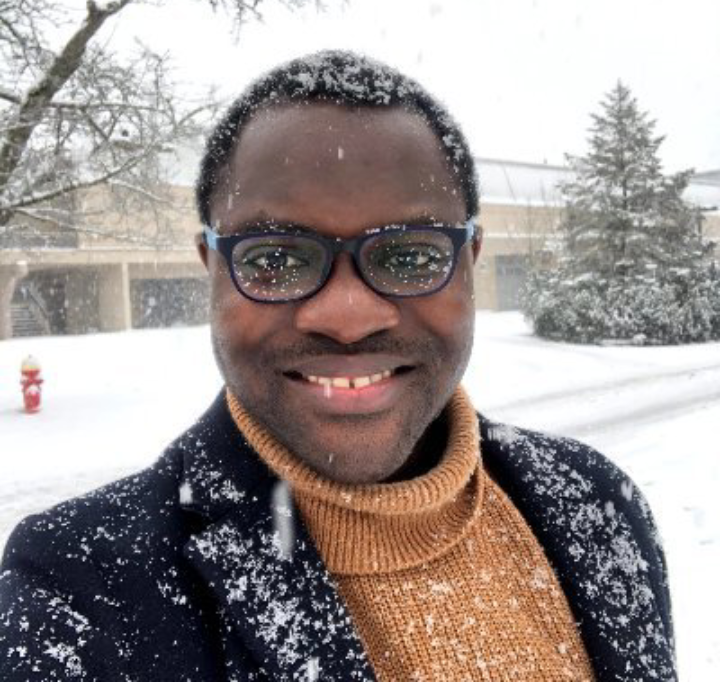 He took to twitter on Tuesday to reveal the struggles he faces as a young man after he sat for O-level exams 10 times, but was able to travel out of Nigeria (Ado Ekiti) to Korea then to Germany, from Germany to Canada, which makes it 4 continents within a space of 8 years all flights paid for academic reasons. During this period, he also revealed in his tweet that he had all his education tuition free, collecting Monthly stipends and he started with a CGPA of 3.95 from UNAD. See his tweet below;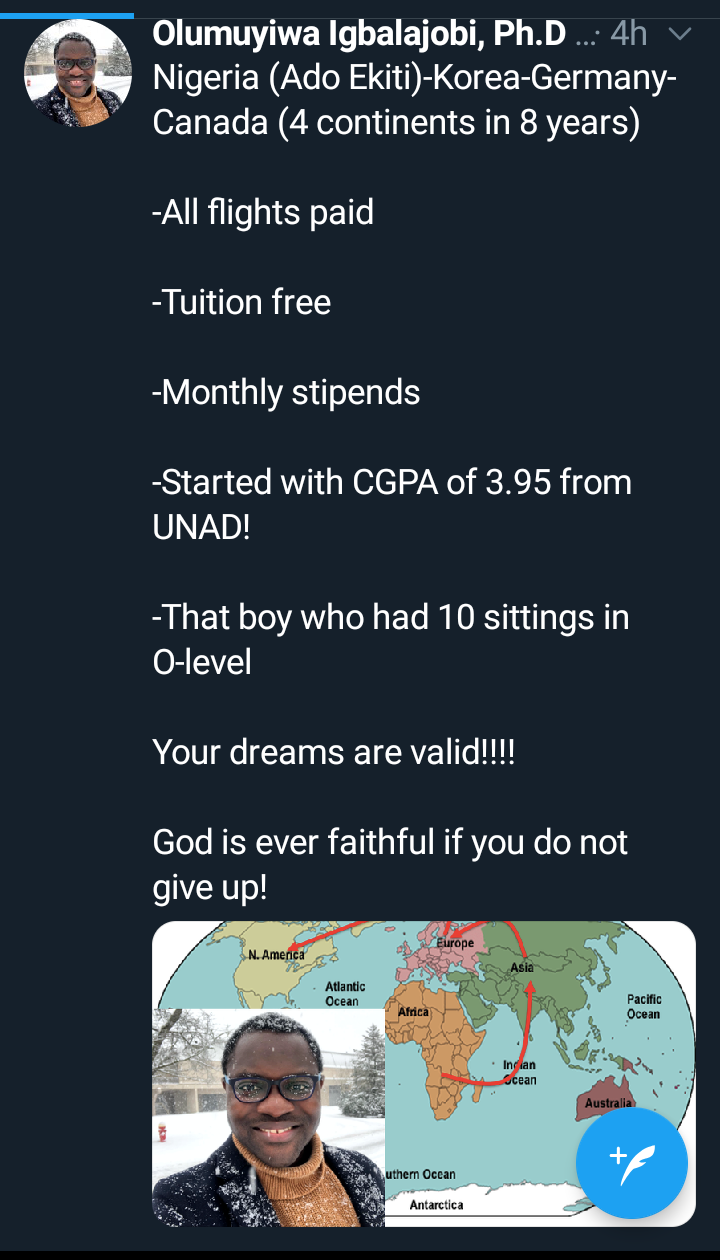 He shared his success story to encourage youths of Nigeria not to give up hope of getting a scholarship abroad, especially the part where he revealed he had 10 O-level sittings, before gaining admission into UNAD and graduating with 3.95 CGPA, because most Nigerians believe if they don't make their papers at once that the world is not in their favor.
Content created and supplied by: Lukmanz (via Opera News )