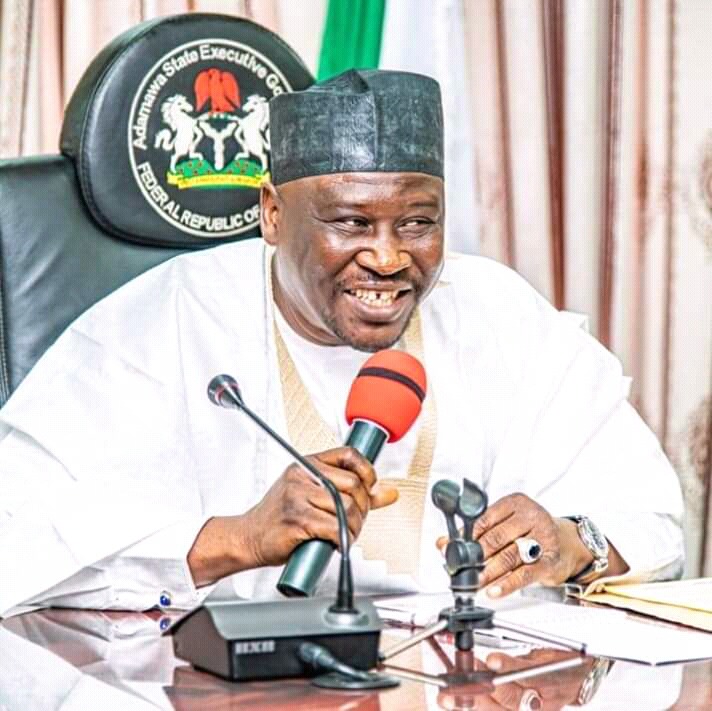 Governor Ahmadu Umaru Fintiri of Adamawa State will this week Thursday receive the prestigious award of Best Governor in Education Development from foremost Nigerian National Daily, the 'Business Day'.
The Business Day's 2020 Committees for States Competitiveness and Good Governance Awards, had informed the governor of his nomination for the most Improved State in Education Award 2020.
The award is no doubt timely and replica of the Governor's tread on the path of educational development which is considered unique, marvellous and unprecedented by many people not only in Adamawa but Nigeria as a whole.
Besides, the Governor has received an award of excellence from the Nigeria Union of Teachers (NUT), as the first Governor in the country to increase teacher's years of service from thirty-five to forty years even before the pronouncements by the federal government in that regard.
In the history of Adamawa, Fintiri is the first to declare free education from public primary to secondary schools to give equal, accessible and quality education to children of the downtrodden.
It followed by deployments of teaching facilities and equipment to the schools in addition to the launching of massive construction and renovation of over five thousand classrooms across the state.
The free payment of SSCE to final year students of public secondary schools is another important legacy of the Governor, and this has aided the students of the destitute to write the exams.
He had thought that building the new classrooms and laboratories among others may be fruitless when there is no adequate and qualified teachers in the schools and as such he approved employment of two thousand teachers into post primary schools.
To ensure Adamawa students studying in higher institutions of learning get support of government, the Governor approved payment of scholarship allowances to students which was neglected for almost a decade.
Changing the narratives in the education sector through and through has earned the Governor this prestigious award by the newspaper in the whole country.
Content created and supplied by: AllnewsKY (via Opera News )